The New York Botanical Garden Orchid Dinner is always a favorite event of the season. This past Tuesday evening, in its new venue at the The Plaza Grand Ballroom, the event raised more than $600,00 for the development of the NYBG's orchid research collection. With media host Veranda, a list of twenty five top designers were assembled to create tables celebrating this year's Orchid Show theme of Orchidelirium with elegant tabletops and dramatic orchid centerpieces.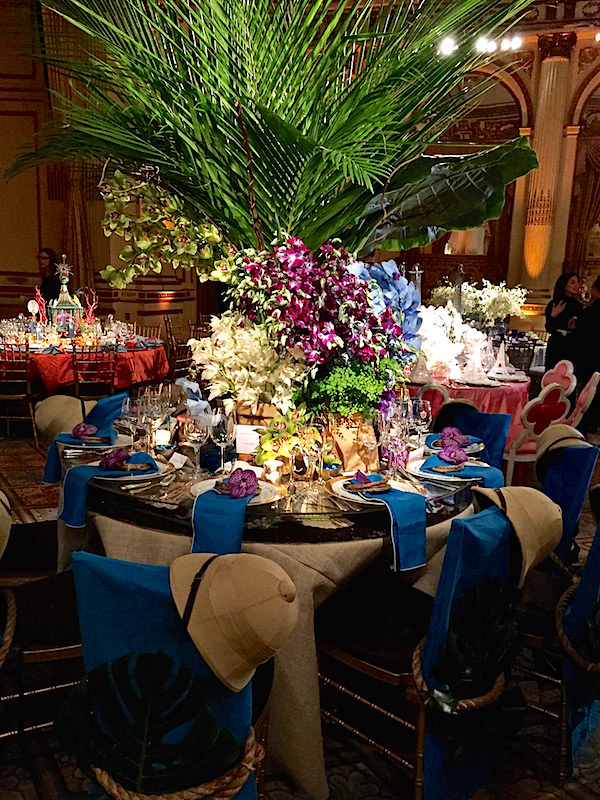 Cullman & Kravis' table was not only beautiful but layered with references to the history of orchids and the upcoming show at the Garden. Channeling their inner Queen Victoria, the designers celebrated the orchid hunters who scoured the world searching for rare specimens to bring home for the Queen's golden Jubilee.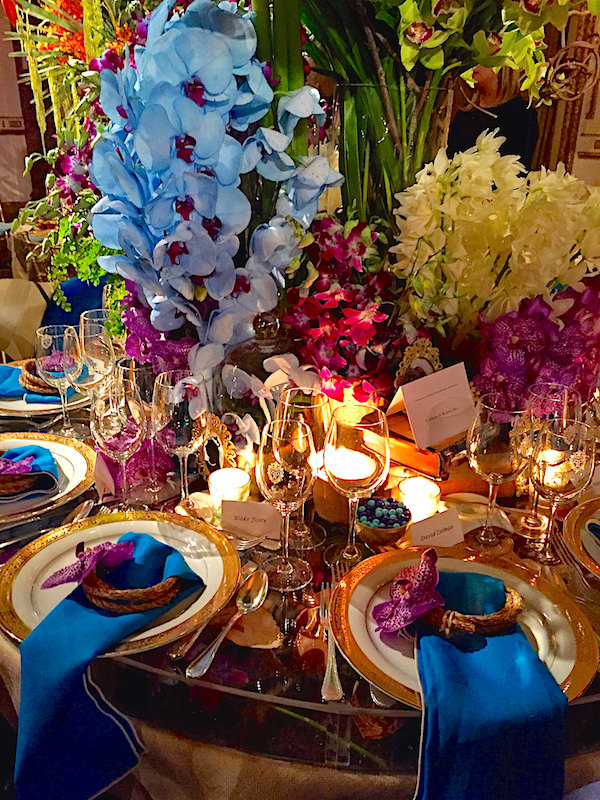 Allusions to the rare blue orchid named after the Queen were made not only in the bouquet but on the tabletop, down to the candy, a signature in every Cullman & Kravis project.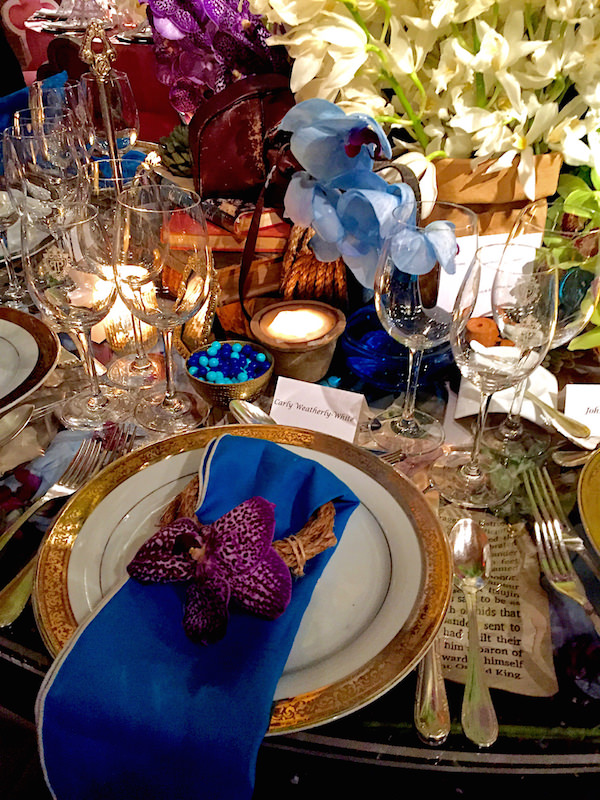 The tabletop itself was a round plexi picture box containing orchids, memorabilia and ephemera honoring Queen Victoria's orchid obsession, her famed Royal Orchid Grower Frederick Sander and the resulting Orchidelirium that overtook not only victorian England but the world.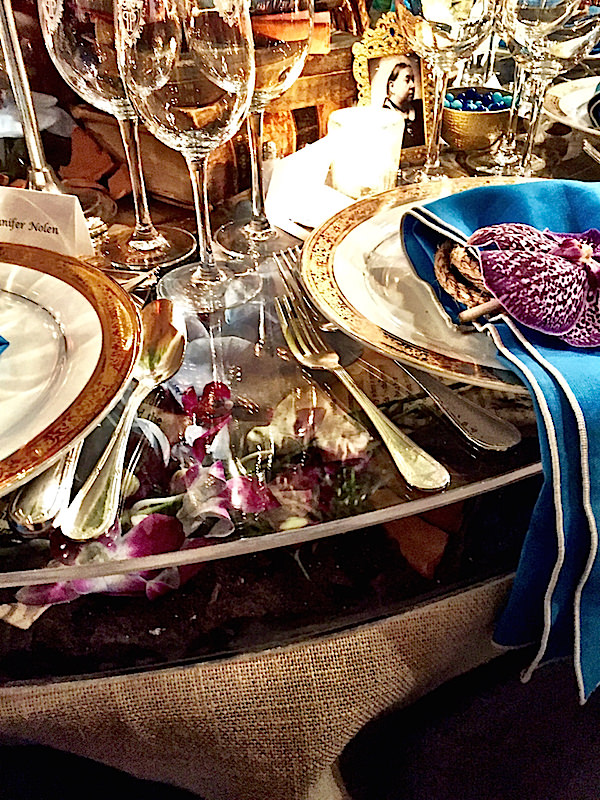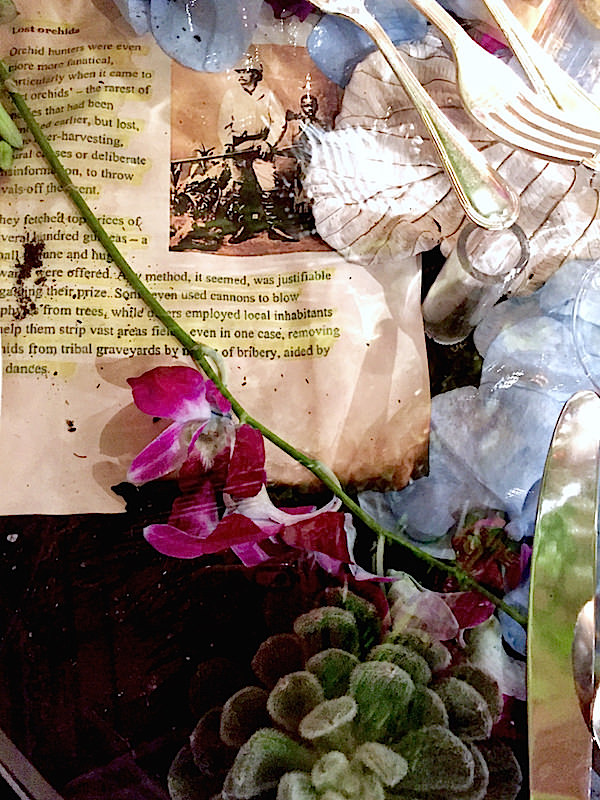 Baccarat set a glamorous and sparkling scene enhanced with an amazing table specially made for the occasion.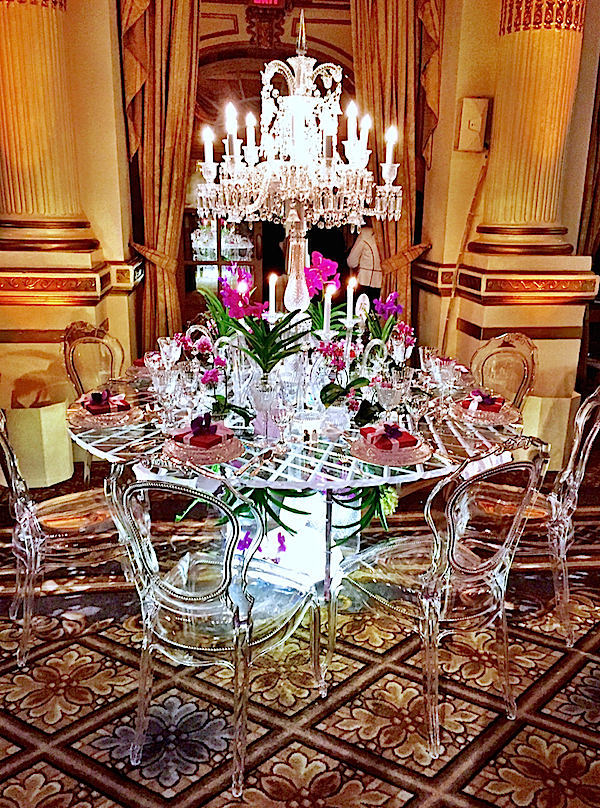 Cross hatched for graphic effect, the table featured elegant Baccarat crystal and vases that carefully fit into the glass,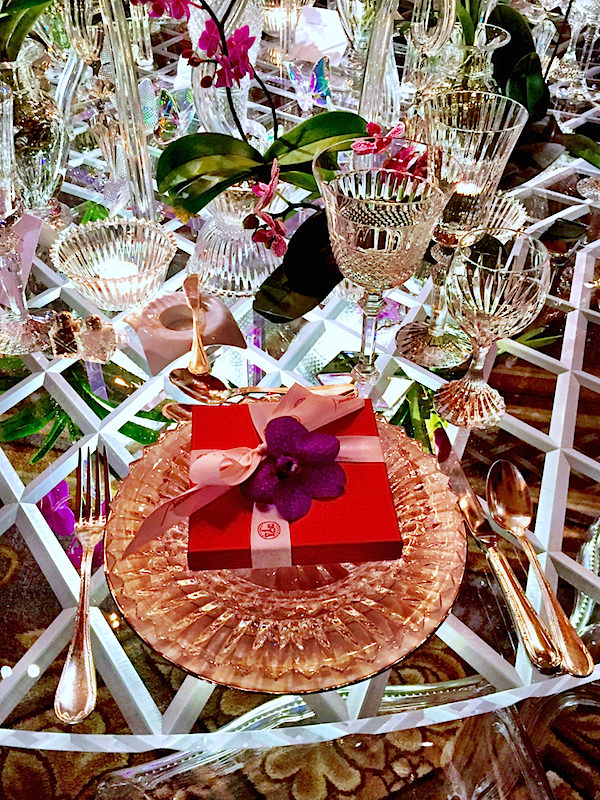 connecting with upside down vases that hung as a surprise element underneath. An unexpected and creative element!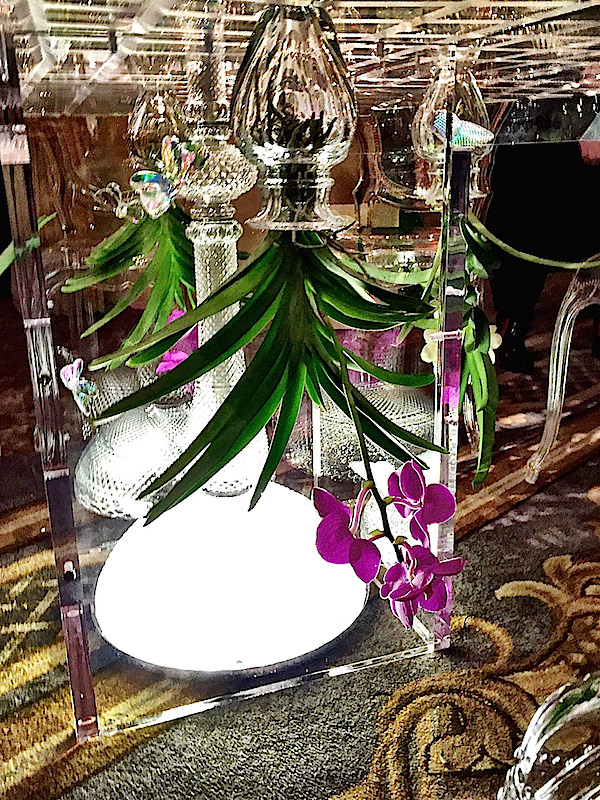 Follow designer Mark D. Sikes, and you will see his signature blue and white colorway throughout his feed and work. Featuring a classic striped fabric from his MDS Stripes fashion line for the tablecloth, napkins and seat cushions, his table continued the theme with Bunny Williams Campbell House Dinnerware Collection, her Bamboo Tortoise Flatware and Cobalt Glassware – all for Ballard.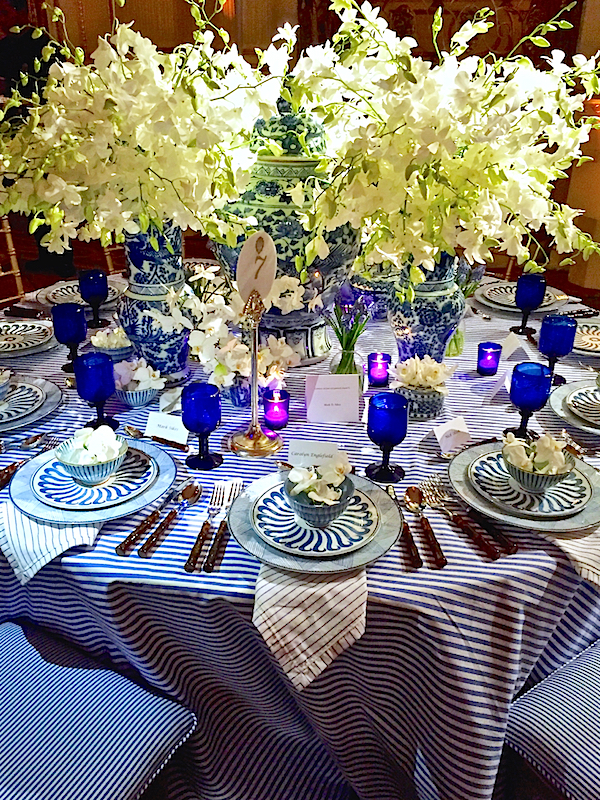 A selection of blue and white porcelain vases from John Rosselli, overflowing with white orchids, completed the timeless vignette.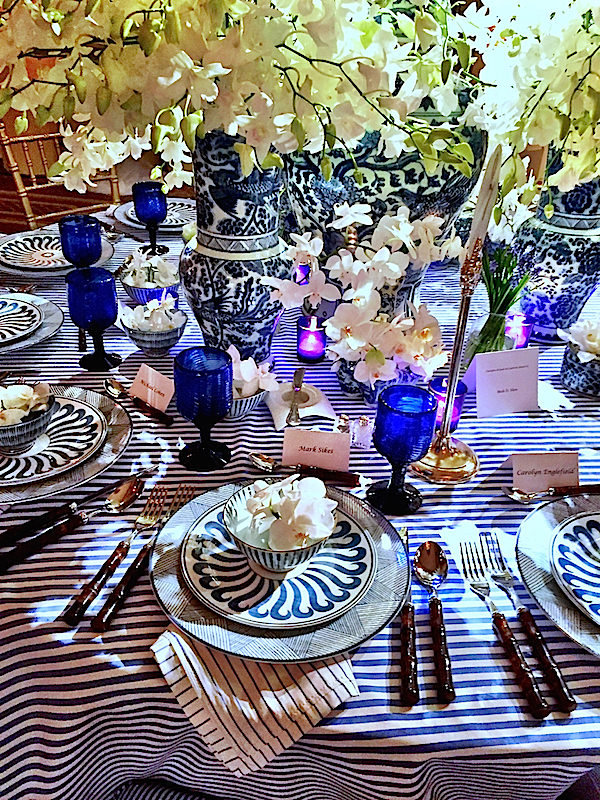 With a passion for tabletop, Danielle Rollins has participated in the Botanical Garden Orchid Dinner for the past several years.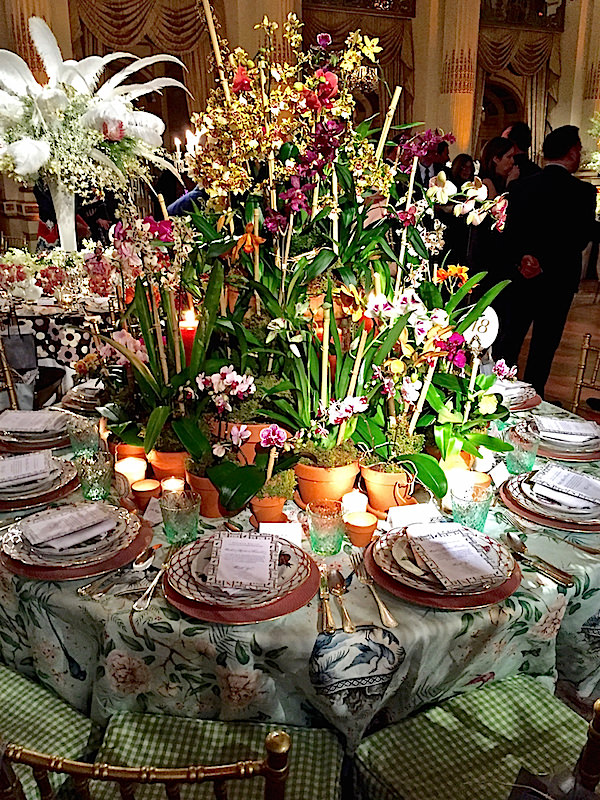 The pretty floral themed table took its inspiration from Zoffany's lovely chinoiserie Romey's Garden. table topper. Paired with a fresh gingham green check on the seats, layers of Mottahedeh china and a plethora of potted orchids, it felt like spring had sprung.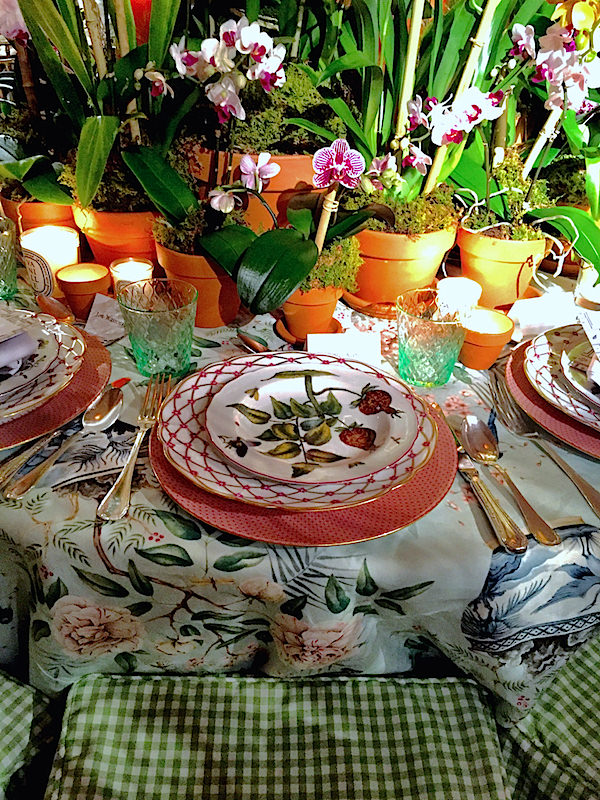 The Ralph Lauren table was a chic mix of tobacco and pops of pink and bright color.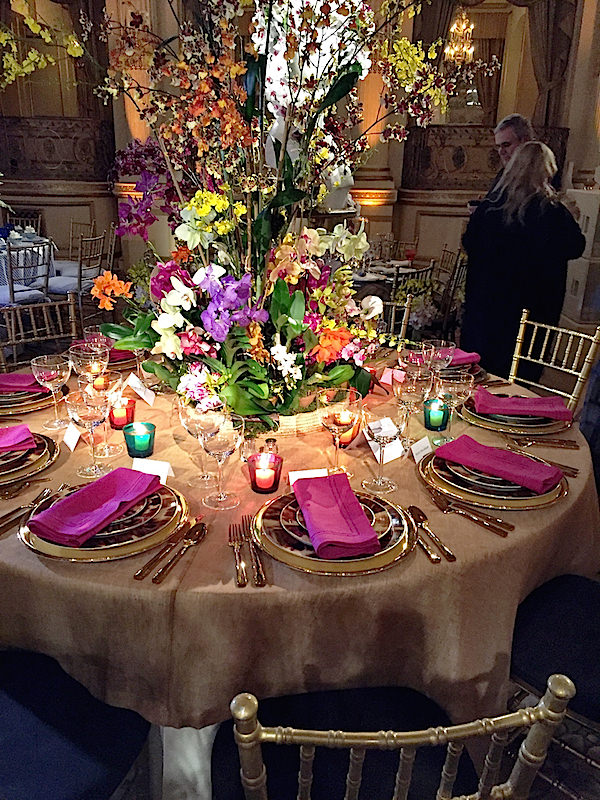 Using their new tortoiseshell inspired Sienna dinnerware, Ralph Lauren showed how a classic neutral can be elegantly enlivened with vibrant brights.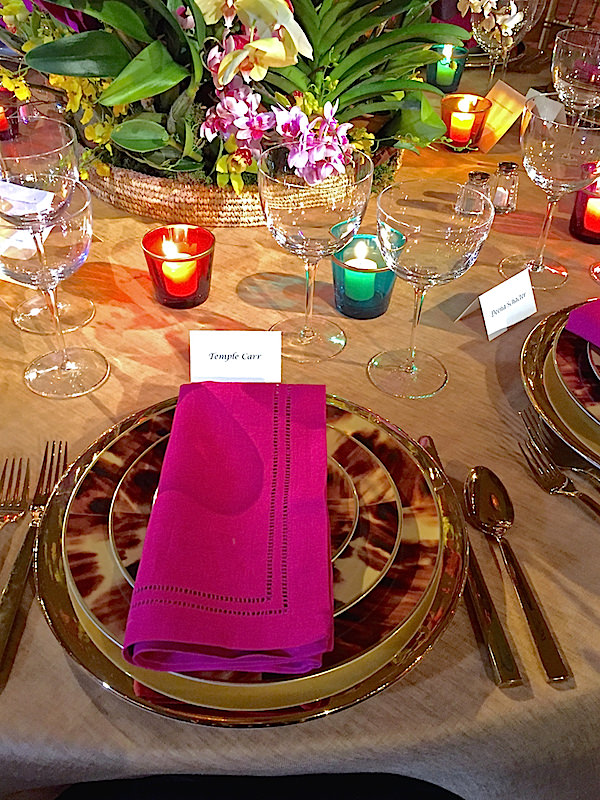 Stop back next time for more from this year's Botanical Garden Orchid Dinner.