When Susanna and I decided to launch our new Setting the Table With video series, filming Carolyne Roehm in Charleston at her historic home was at the top of our list. Among her endless list of accomplishments, her talent and passion for entertaining and setting a beautiful table is legendary. From flowers to flatware, no matter the season nor locale, her tablescapes have filled books, inspiration folders and Pinterest boards the world over. Please tag along behind the scenes as Carolyne shares her tips and advice for setting a stylish table.
On our recent visit to Charleston, Susanna and I were lucky enough to be welcomed into Carolyne's new home (look for a full video visit this fall) where, when not at her beloved Weatherstone in Connecticut, she is now spending much of her time.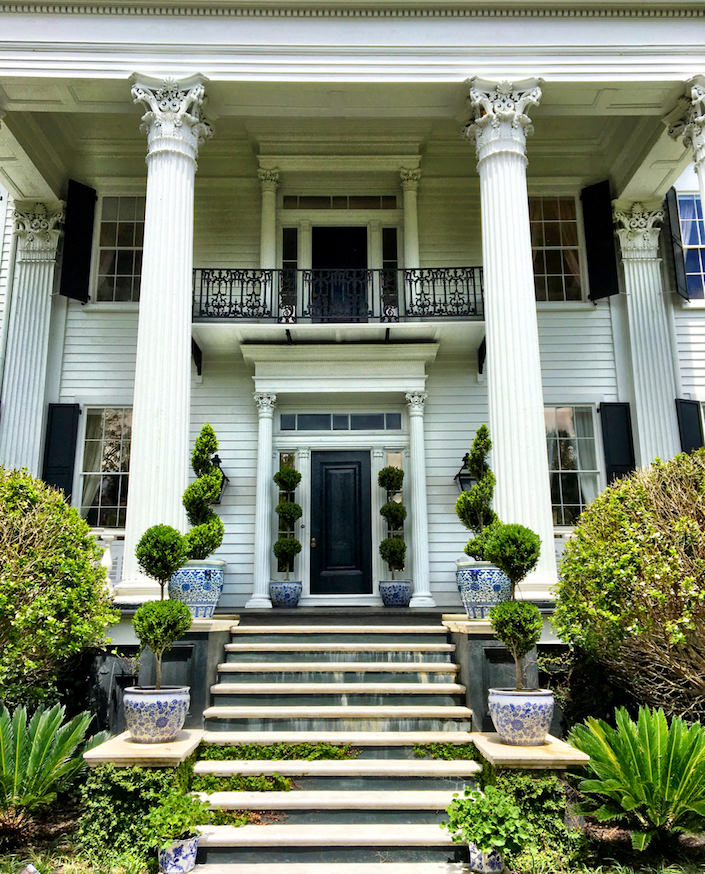 Even though she was busy preparing for a dinner party that evening, Carolyne was kind enough to steal a few moments to share how she sets the table for a casual porch dinner.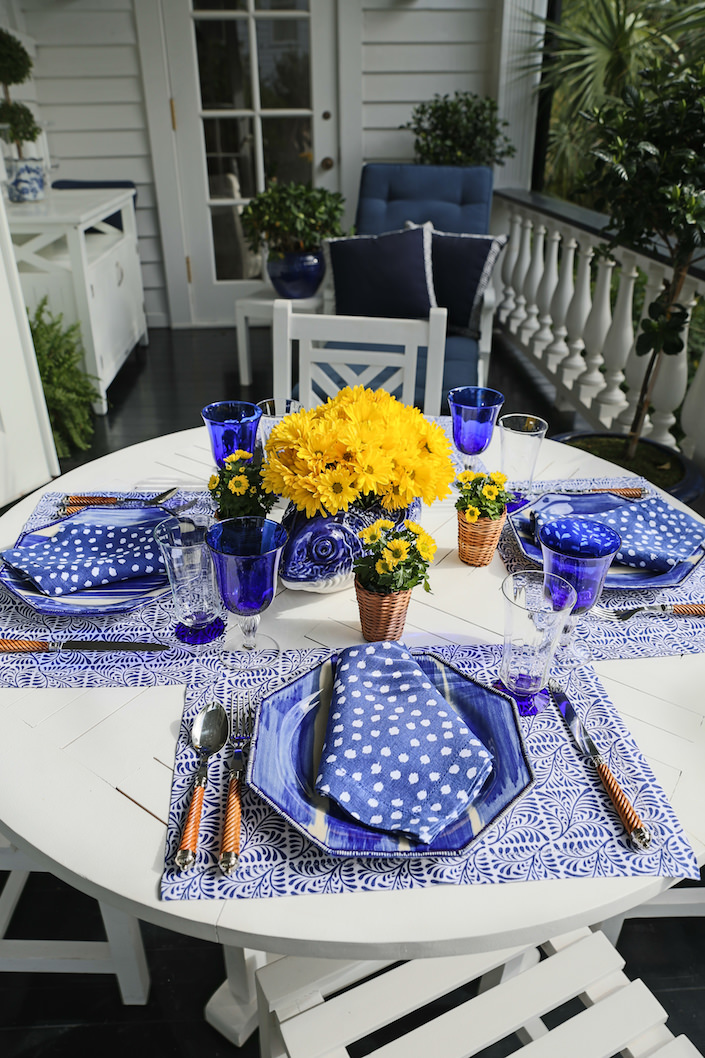 No detail is every too unimportant and yet what inspires us about Carolyne is her inventiveness, resourcefulness and creativity. While Carolyne studied with the most famous of Parisian floral designers, in Charleston her favorite new Charleston flower source is Trader Joe's! So thank you Carolyne – we always find ourselves learning something new from you. We can't wait to share how you've transformed your amazing Charleston home!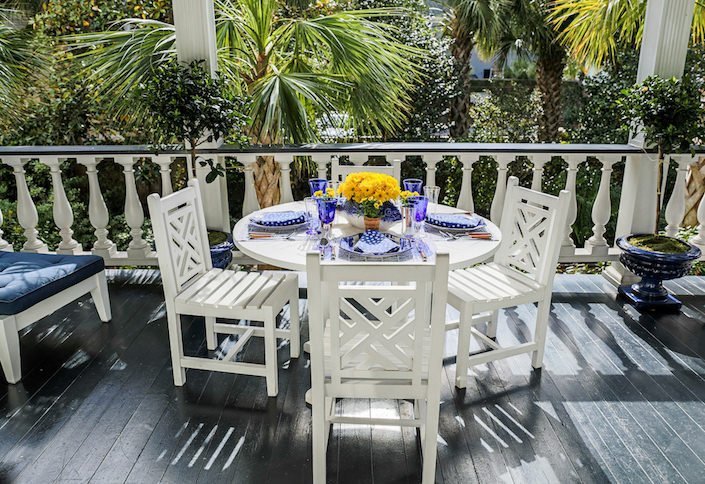 photos by Stacey Bewkes for Quintessence