As mentioned in my last post, I spent 72 hours in France this week with Susanna Salk, filming two new video episodes. We were so incredibly lucky with the weather – a little rain on one day and the rest was what we all imagine as the proverbial springtime in Paris! Our home away from home for the week, and the subject for one of our upcoming videos, was designer Timothy Corrigan's stylish Paris apartment – the view from my bedroom, below.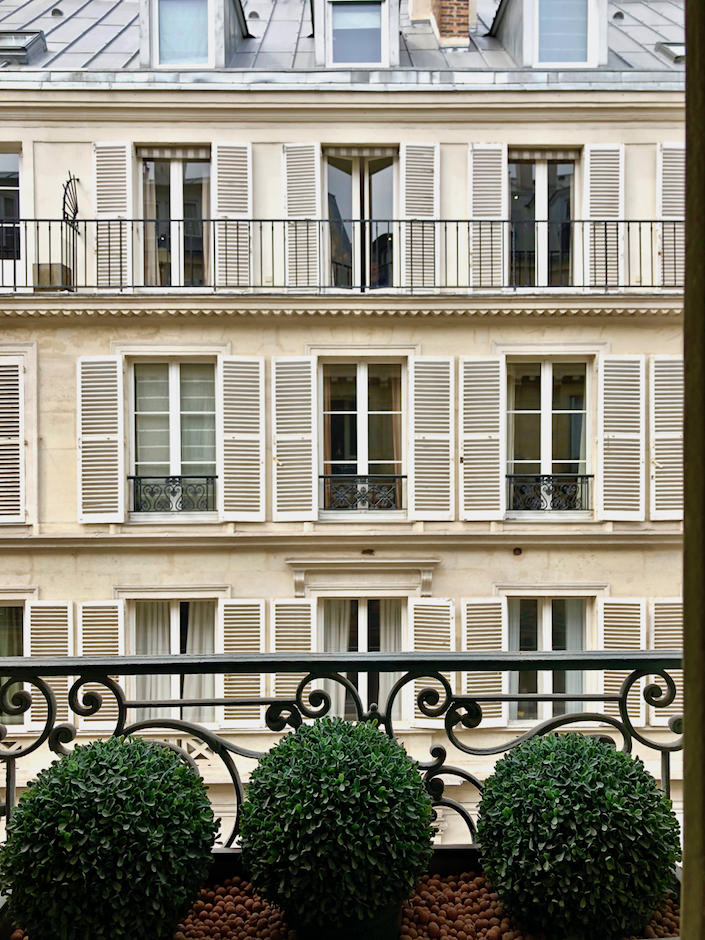 On our first day, we all made an outing to the Picasso museum to see the latest exhibits. For those of you who have never been, the museum is housed in the former Hôtel Salé, a beautiful 17th century hôtel particulier in the Marais.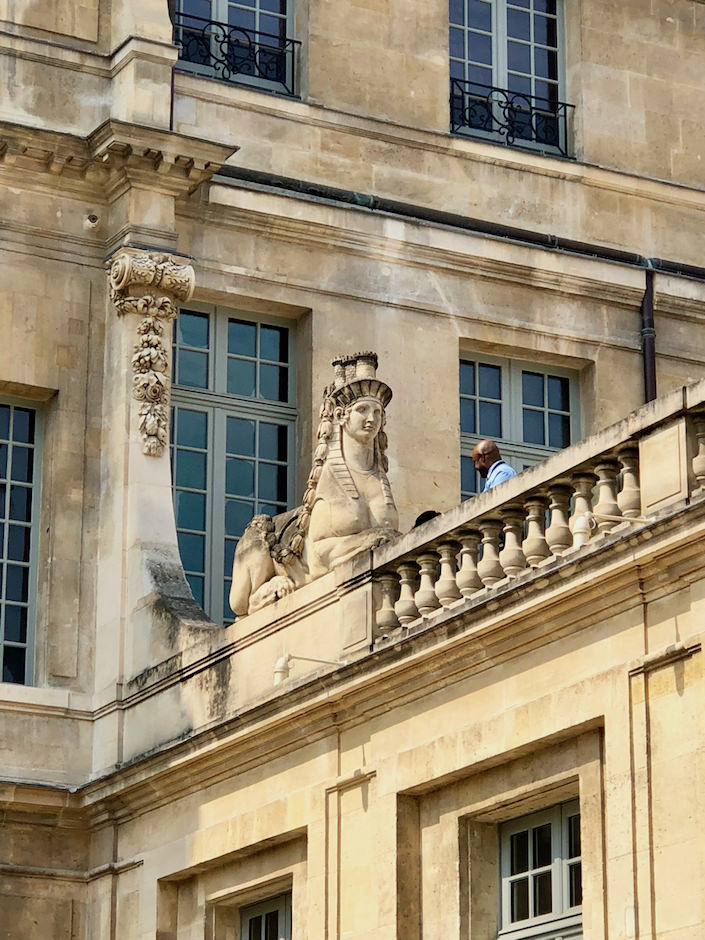 The exhibit, Guernica, in partnership with the Museo Nacional Centro de Arte Reina Sofía, celebrates the 80th anniversary of this anti-fascist masterpiece with a collection of sketches and preparation pieces, showing both the genesis and influence of the work.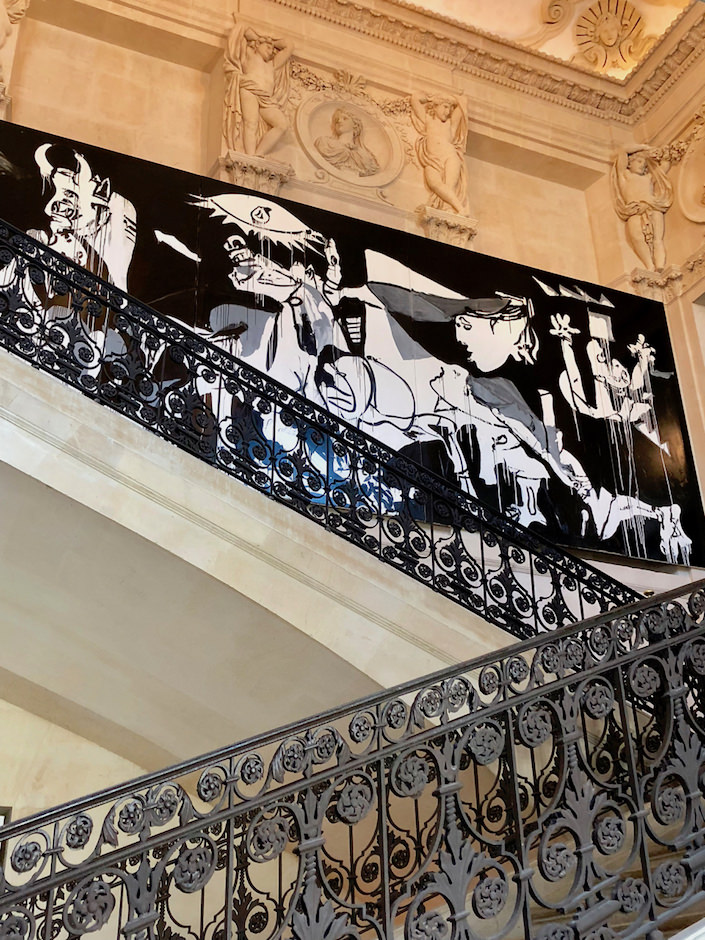 There is also a Giacometti exhibit of pieces designed exclusively for the Hôtel Salé along with photographs and archival material.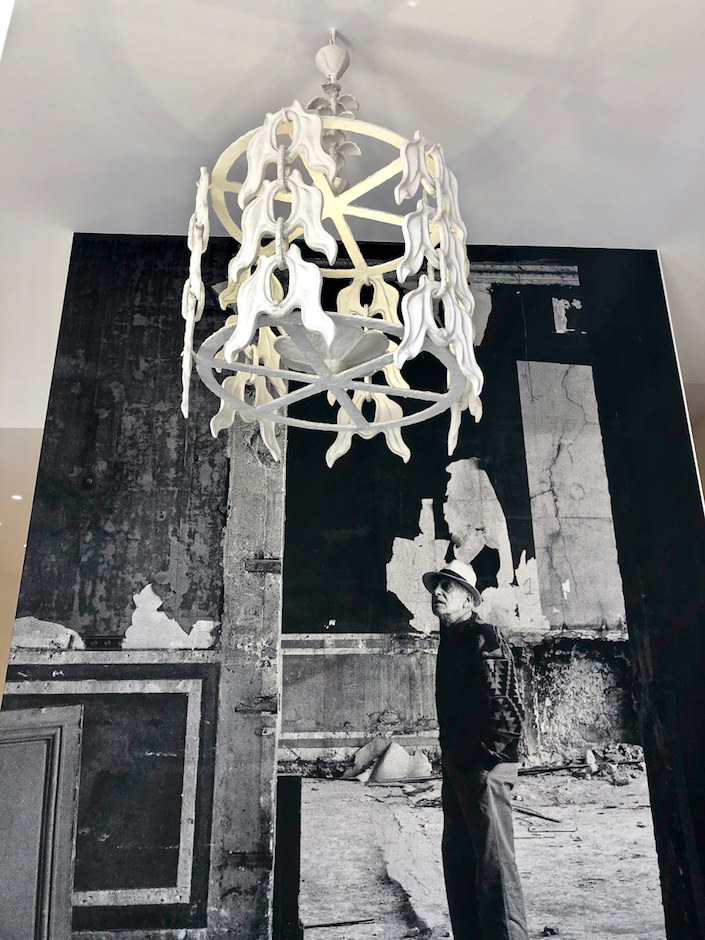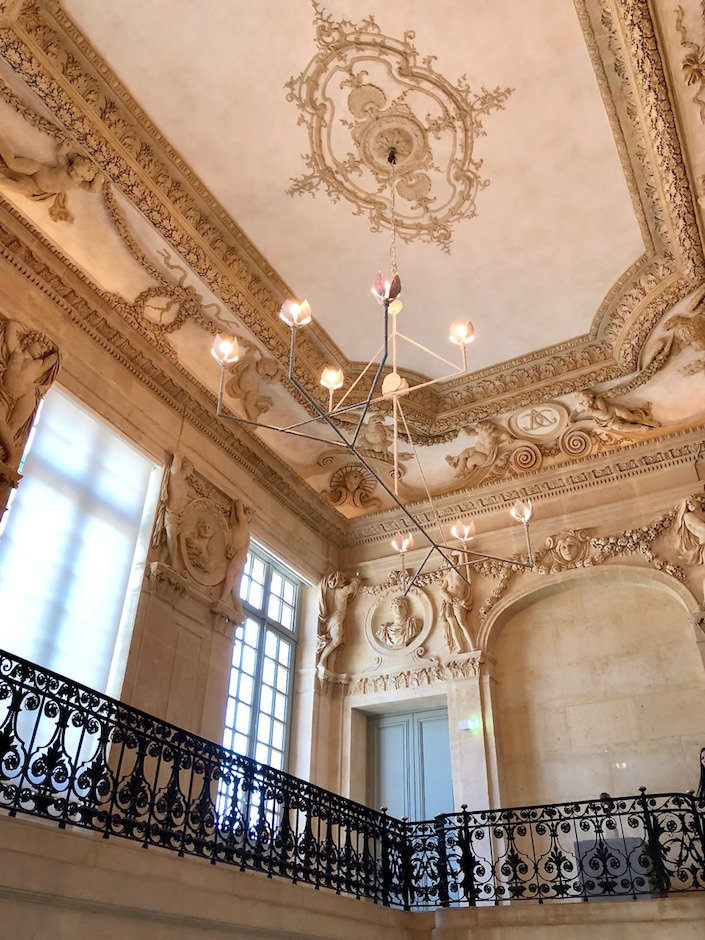 The beautiful weather was ideal for a stroll back through the Marais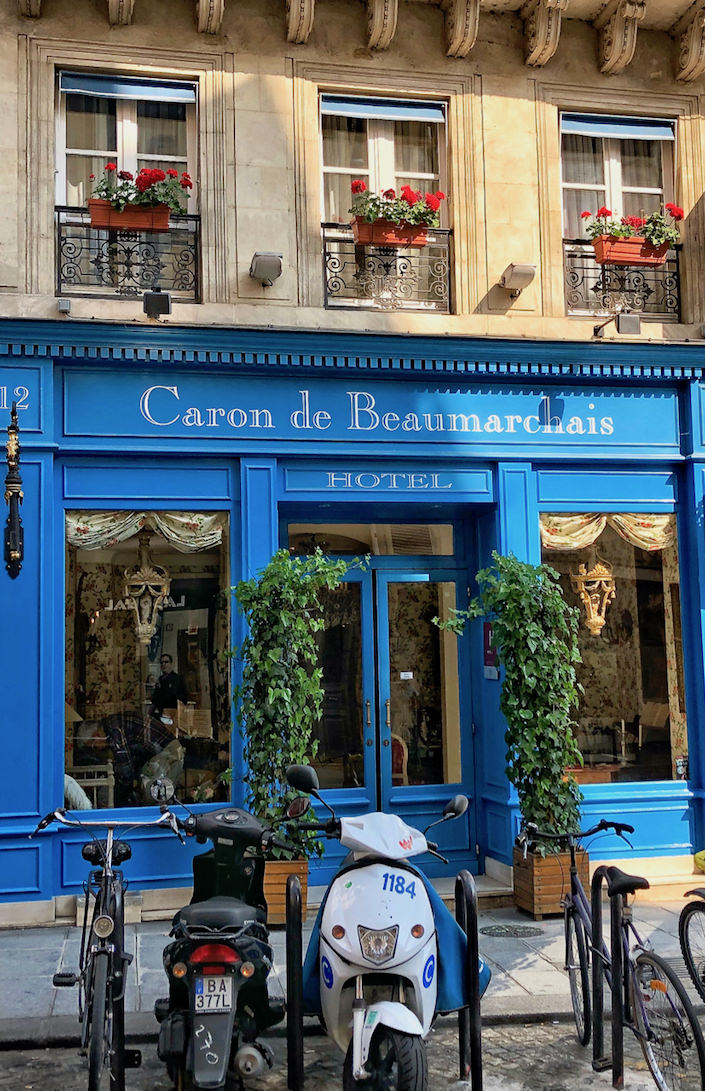 and the Palais Royal.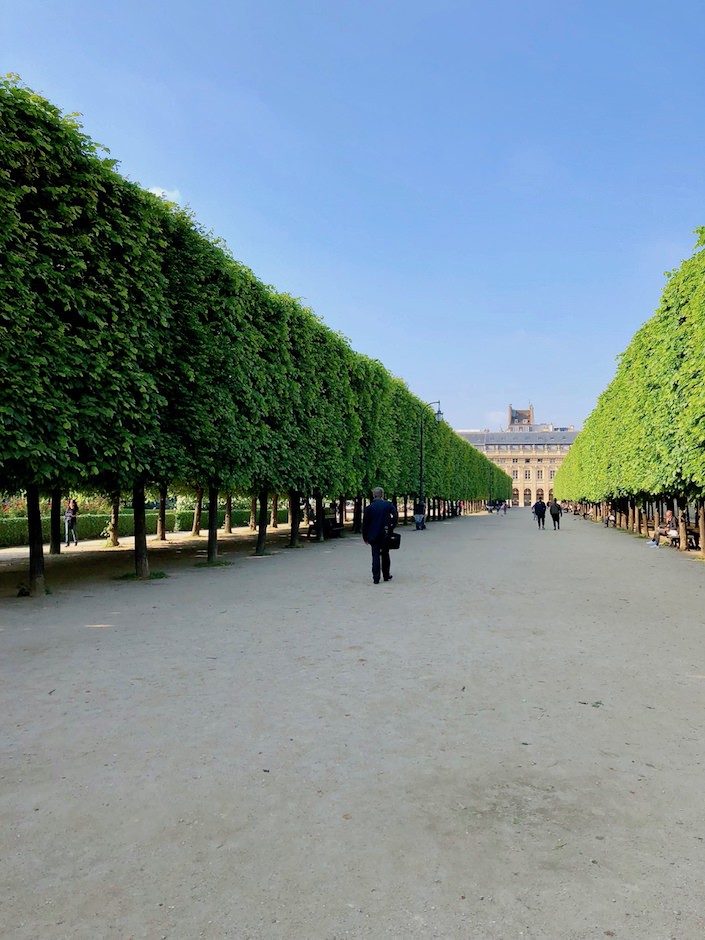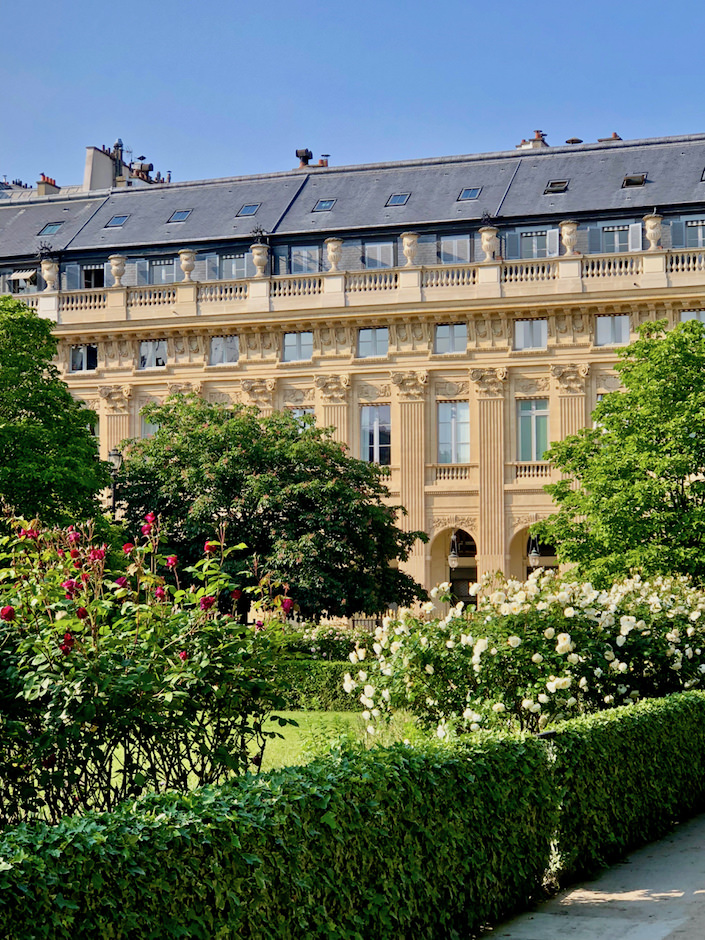 Tim pointed out the distinctive door of the the very private JAR salon. You may remember his incredible show at the Metropolitan Museum.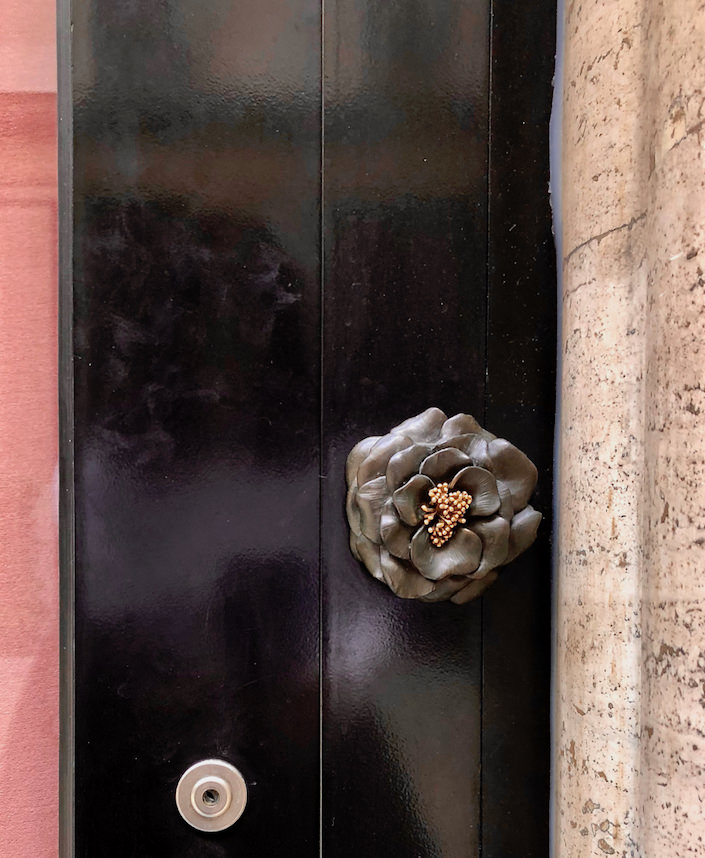 Like everything he touches, Tim's apartment is the epitome of comfortable elegance. He is also the most generous and welcoming host who had a bottle of bubbly waiting for us to celebrate our reunion.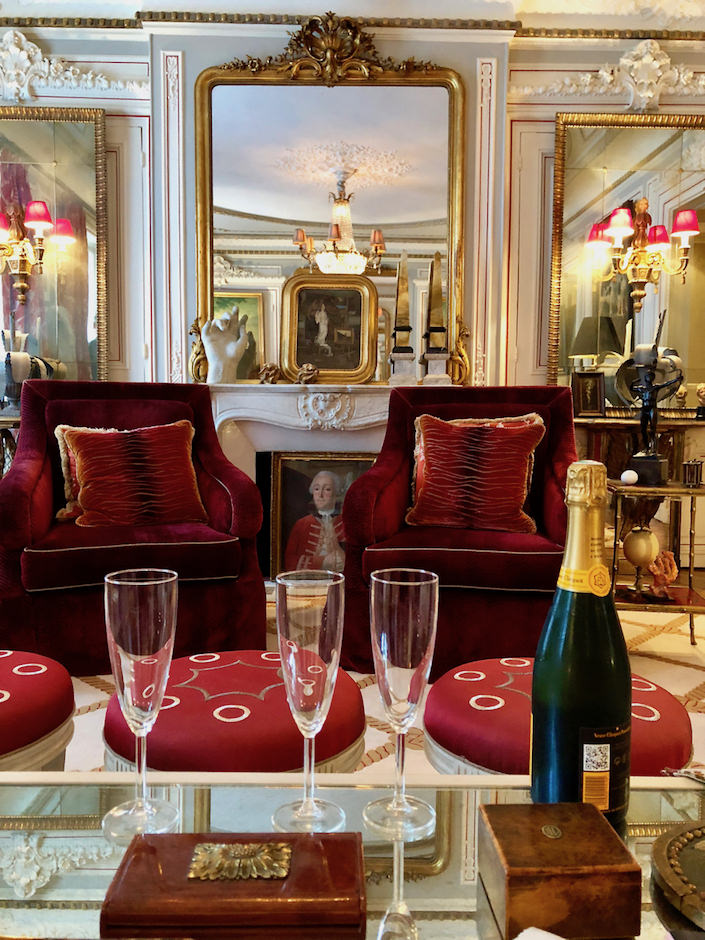 It was even pleasant enough to have dinner outside on the terrace of the stylish Buddha Bar – the entrance brimming with its signature flowers and east meets west sensibility.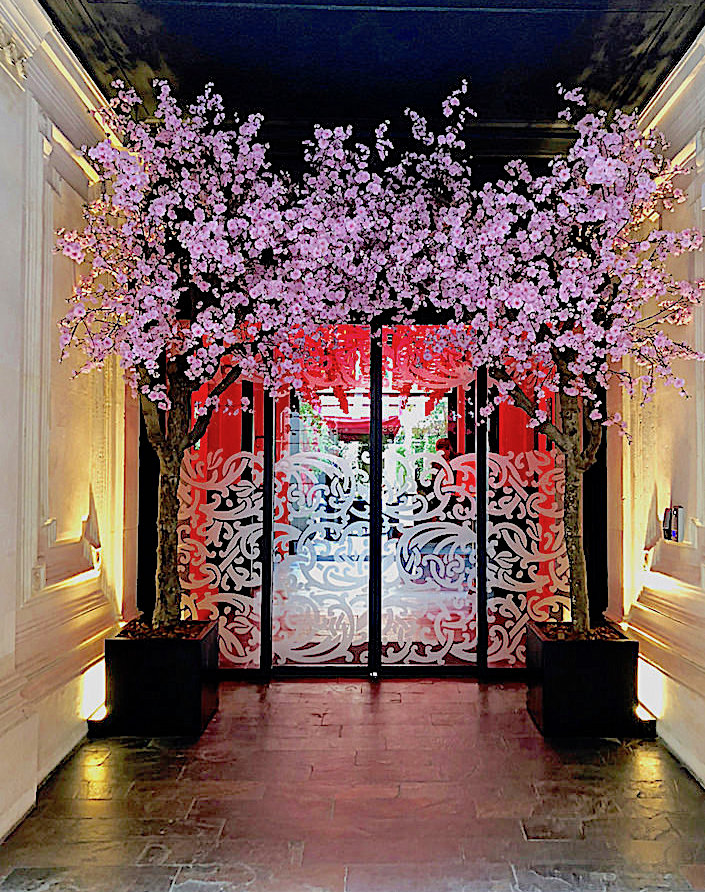 The next day was spent shooting the apartment and catching up on jet lag. That evening, Timothy hosted us at his club, the very elegant Cercle de l'Union Interalliée.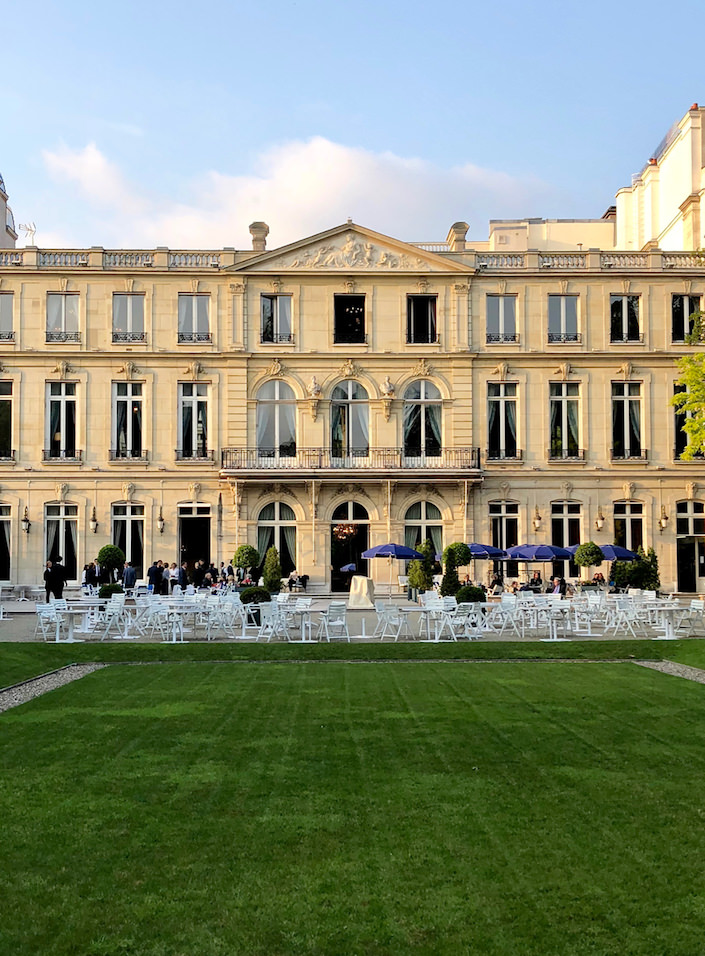 As Architectural Digest's Mitch Owens was kind enough to share on my Instagram post, the club was originally built by Baron Henri de Rothschild and decorated, in its day, by Ruhlmann and later by Jacques Garcia (although Juan Pablo Molyneux seems to have been involved as well). The gardens are stunning – so extensive, lush and verdant for the middle of Paris.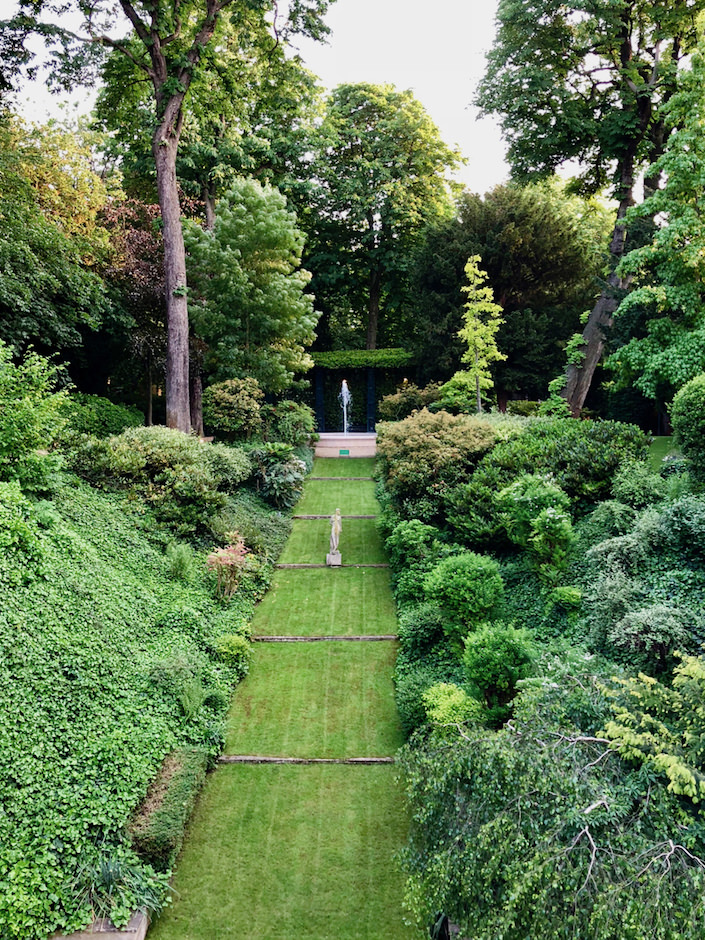 The next day, we headed to the northern Loire to visit Timothy's new country house, Château de la Chevallerie.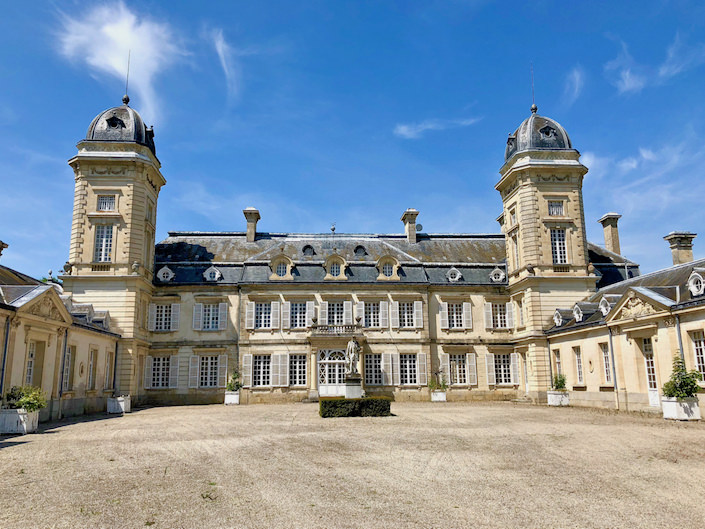 You may remember his former Chateau du Grand-Lucé, which we filmed several years ago. The new chateau is stunning, with original 18th century boiserie throughout most of the rooms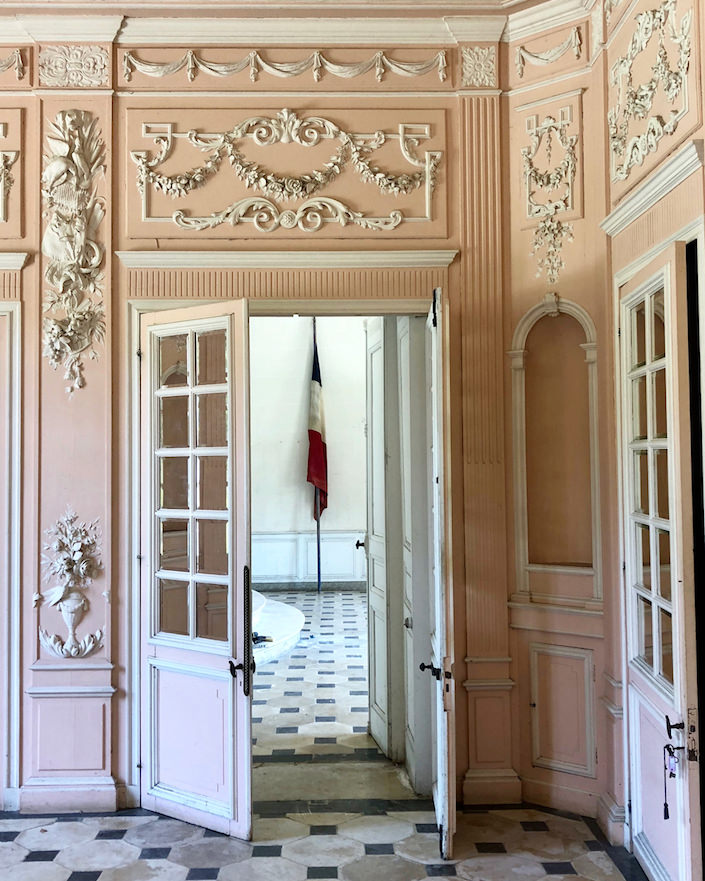 and magnificent property with canals and follies throughout the landscape. Stay tuned for our "before" video of the chateau coming sometime soon! We'll then hopefully be back in a year or two after Timothy works his magic to see the final results! He not only has a passion for the process but is incredibly knowledgeable about French history and design and adept at weaving California comfort in with European elegance.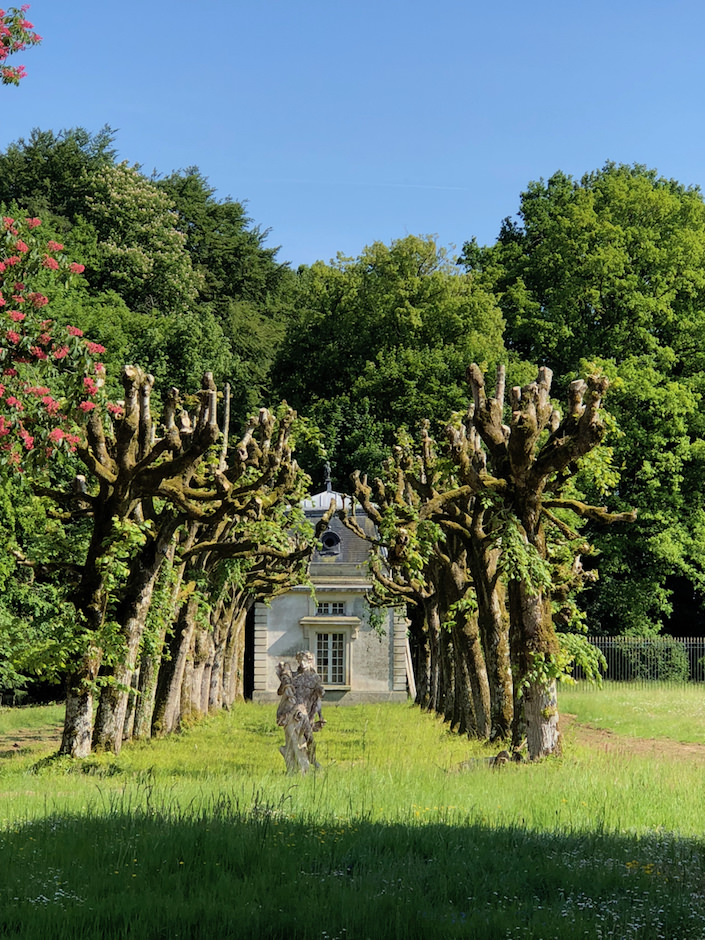 On our last day, Susanna and I squeezed in a fun breakfast with friend, publishing executive and author Debra Shriver (In the Spirit of New Orleans and Stealing Magnolias: Tales from a New Orleans Courtyard).
photo by Susanna Salk
She is one of the most creative and stylish people I know (follow her on Instagram and you'll see what I mean). I wish we had longer to visit all her secret Parisian haunts but we did manage a quick visit to a chic hat shop and a local market.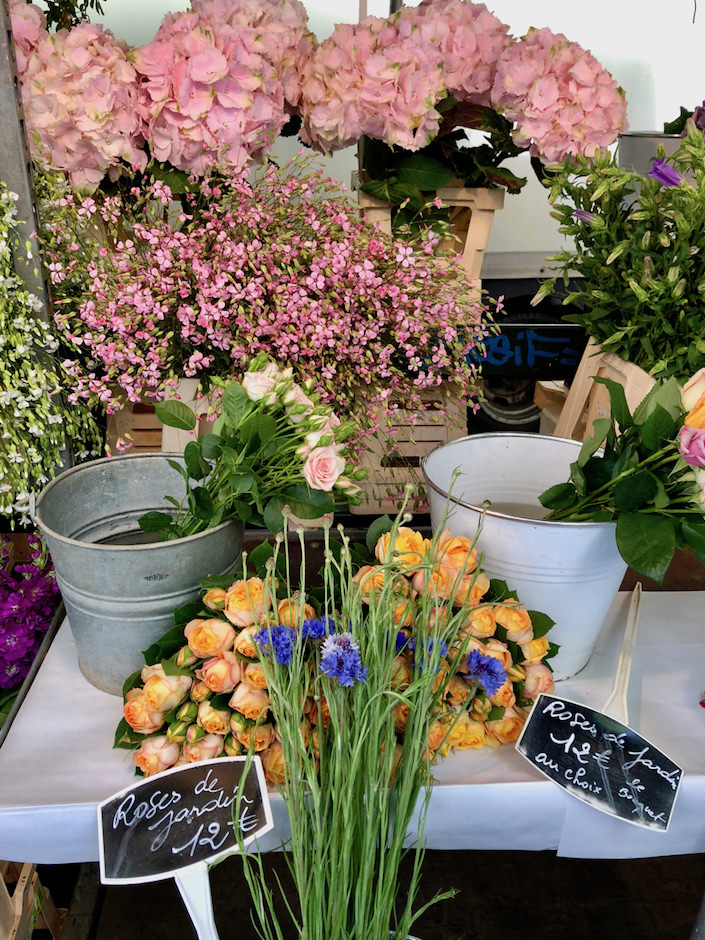 Of course it wouldn't be a trip to Paris without visiting one of my very favorite shops, La Tuile à Loup.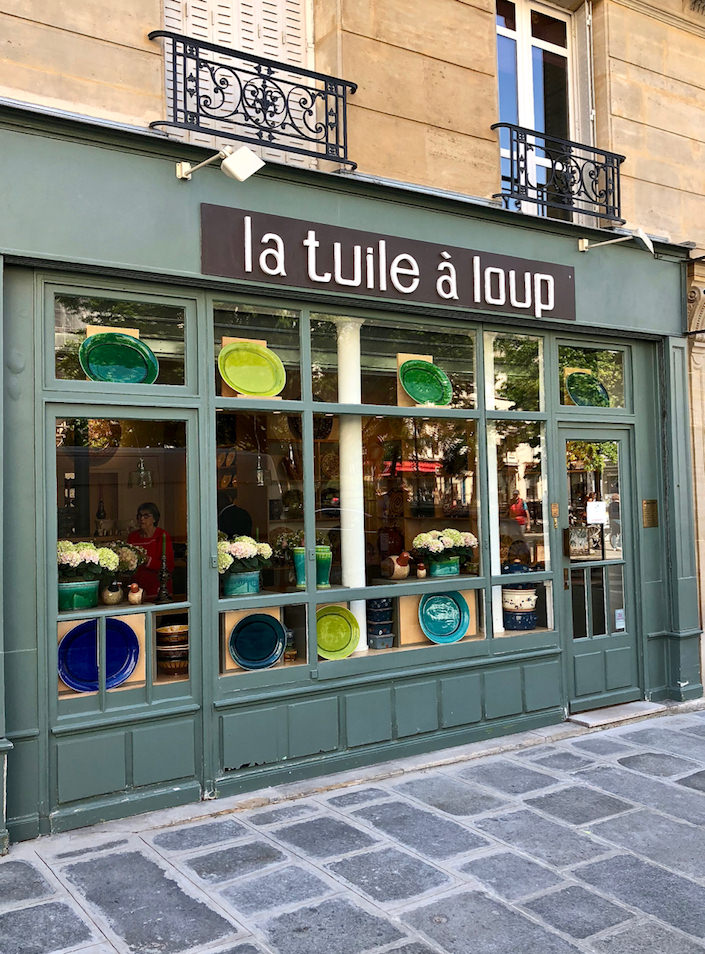 Owner Eric Goujou is not only cultured and discriminating but charming, fun and a marvel with flowers. Be sure to check out our fun live video from the store.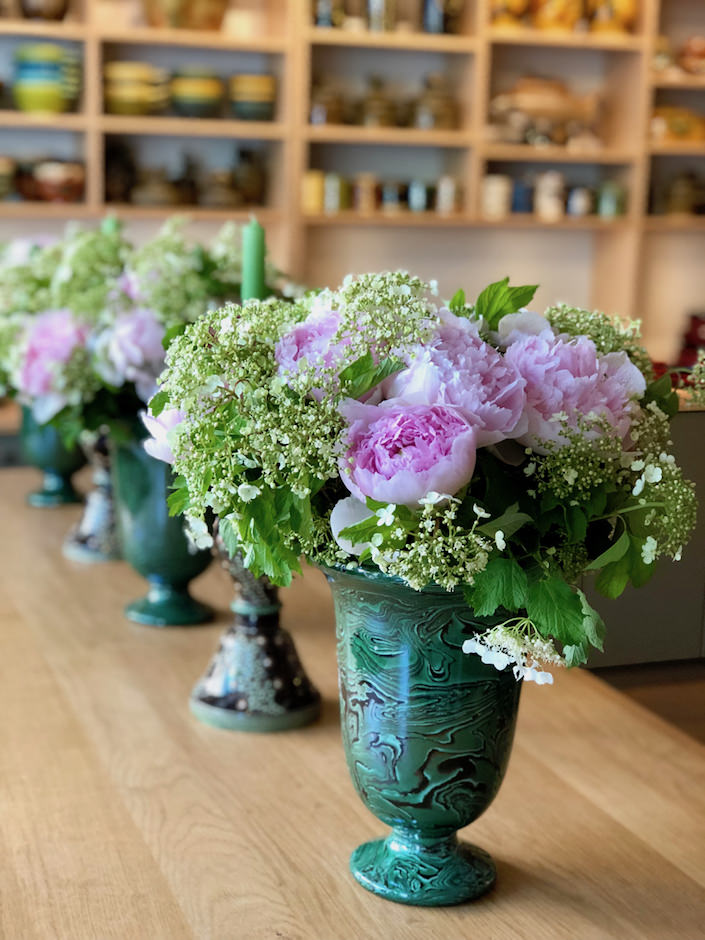 While the shop specializes in ceramics handmade in France,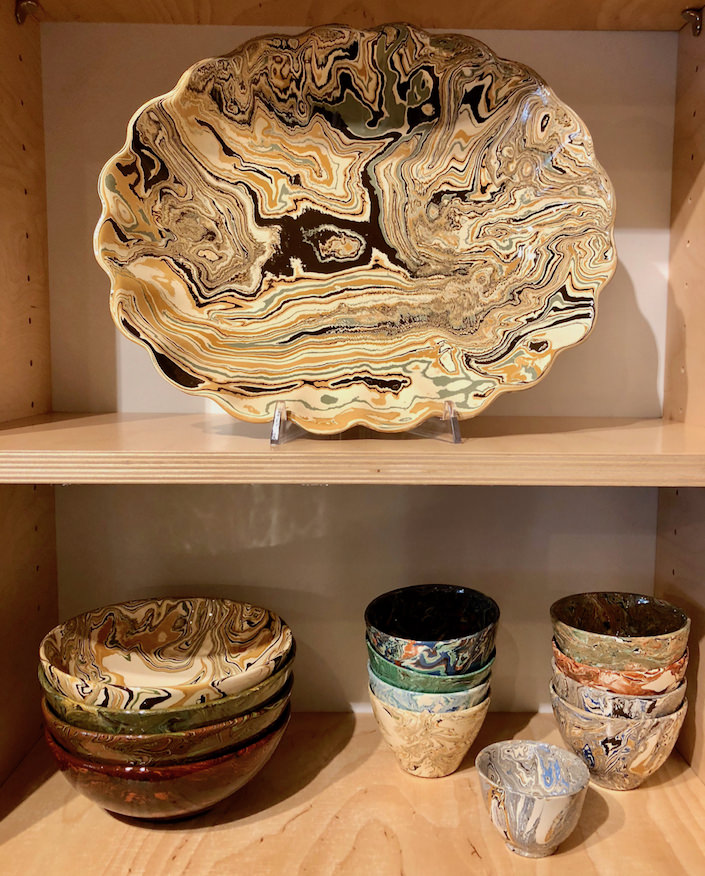 Eric also carries other French handicrafts such as baskets and linens
all photos by Stacey Bewkes for Quintessence unless otherwise indicated
While it was a quick 72 hours in France, Susanna and I managed to squeeze in a fair amount. I'm already beyond excited to return when Timothy finishes his chateau to share his exciting journey!