The last few weeks have been a whirlwind and while I am just about on my way to Paris (more about that in a minute), I wanted to spend a moment catching up a bit. I'm sure many of you have been watching the record breaking Rockefeller auction at Christie's. The incredible sales total of $832.6 million set 22 world auction records in all including the highest total for a private collection in history, and the most significant charitable auction ever held. Every single item sold. (You can see my tour of the auction preview with Susanna here.)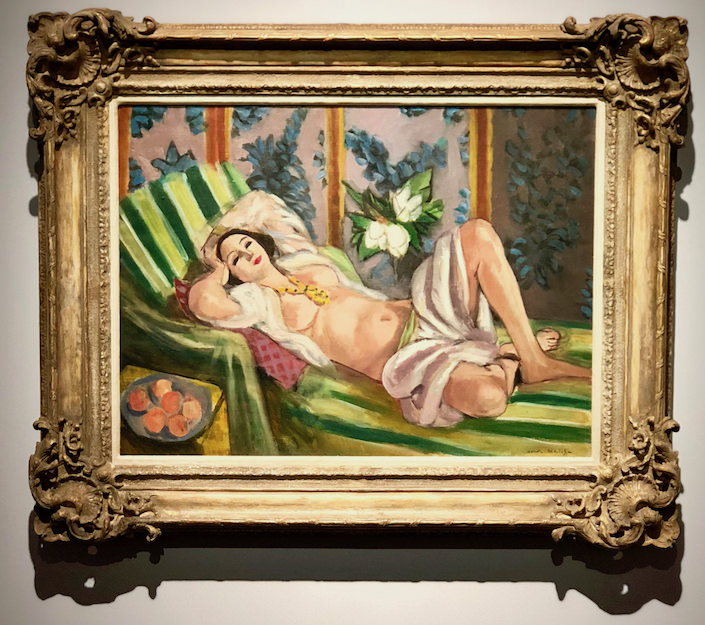 Some of the individual records were – the highest ever for a Matisse – $80,750,000 for the Odalisque, above and the record for a Monet – $84,687,500 for the Nymphéas en fleur, below.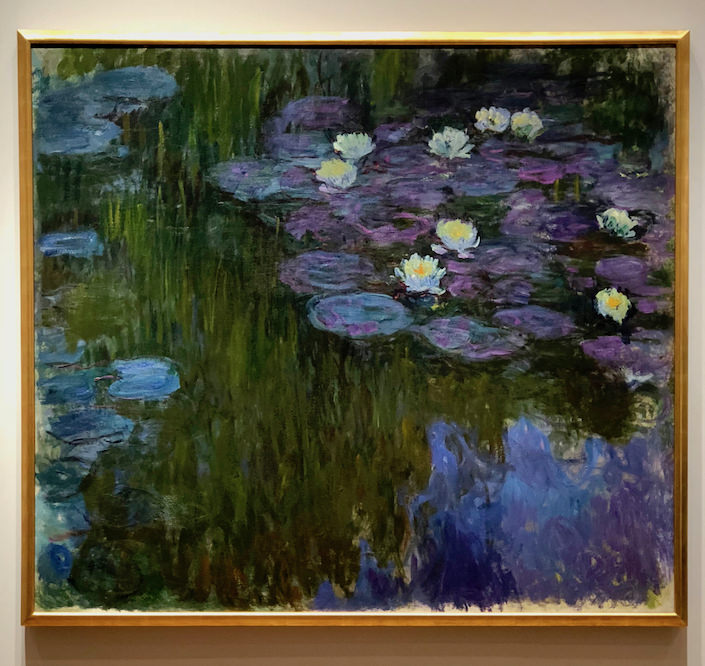 Diego Rivera's The Rivals sold for $9,762,500, the highest price for any Latin American Artwork at auction.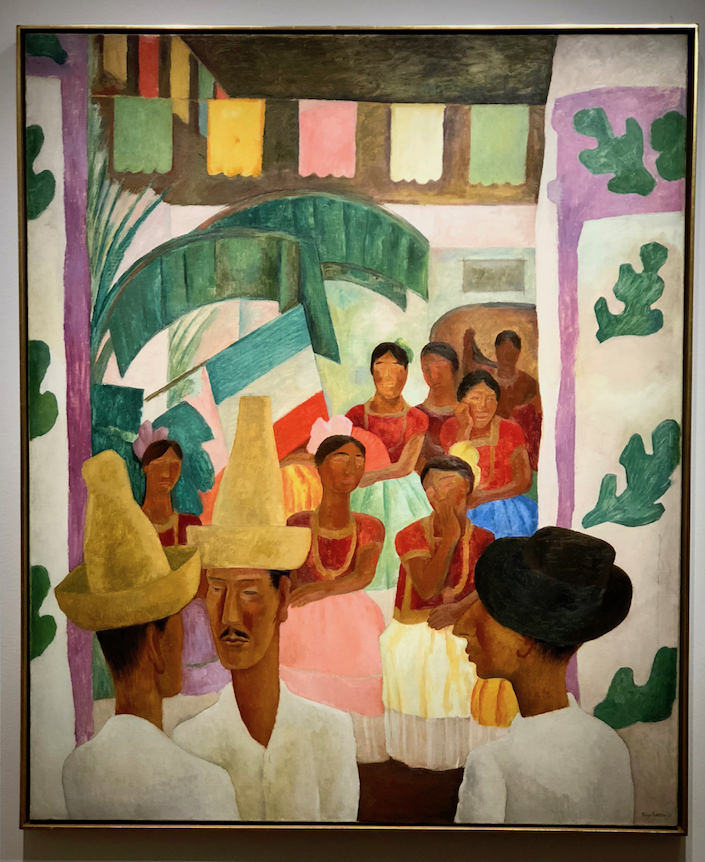 The Sèvres Marley Rouge porcelain service, commissioned by Napoleon I, went for $1,812,500 – a world auction record for 19th c. porcelain. And the circa 1775 Tobacco Leaf set, below, set a new auction record for a dinner service at $1,152,500.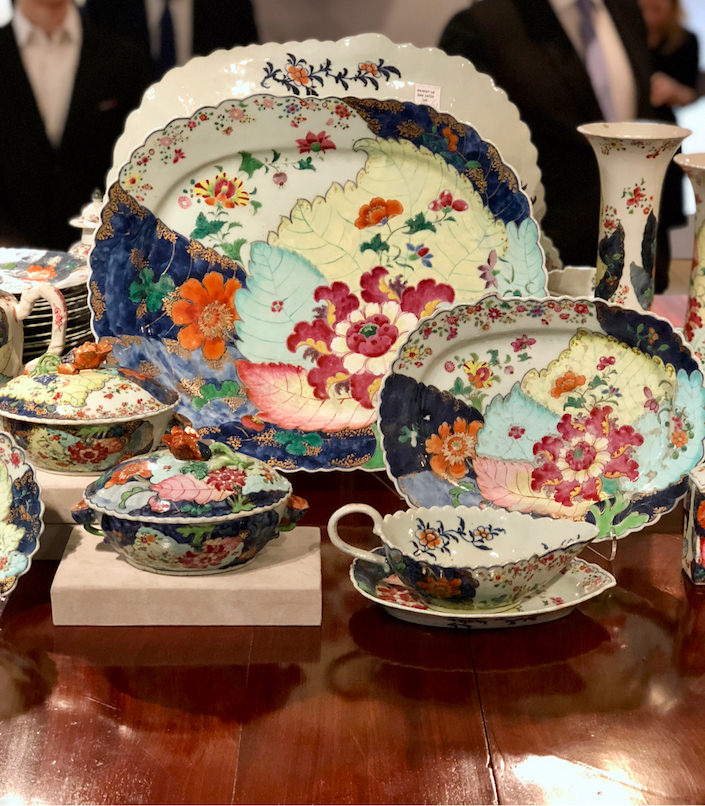 More from the Peggy and David Rockefeller collection will be offered in the Magnificent Jewels Sale at Christie's New York on June 12. A couple favorites included an aquamarine and diamond bracelet by Jean Schlumberger for Tiffany's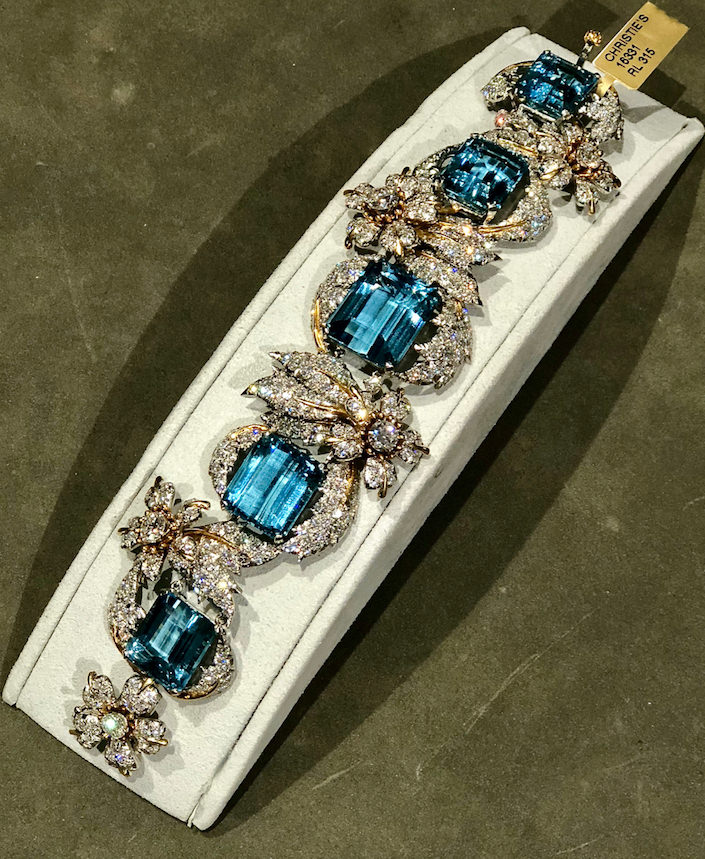 and a fabulous Van Cleef & Arpels peridot and diamond necklace (sold as a set with ring and earrings)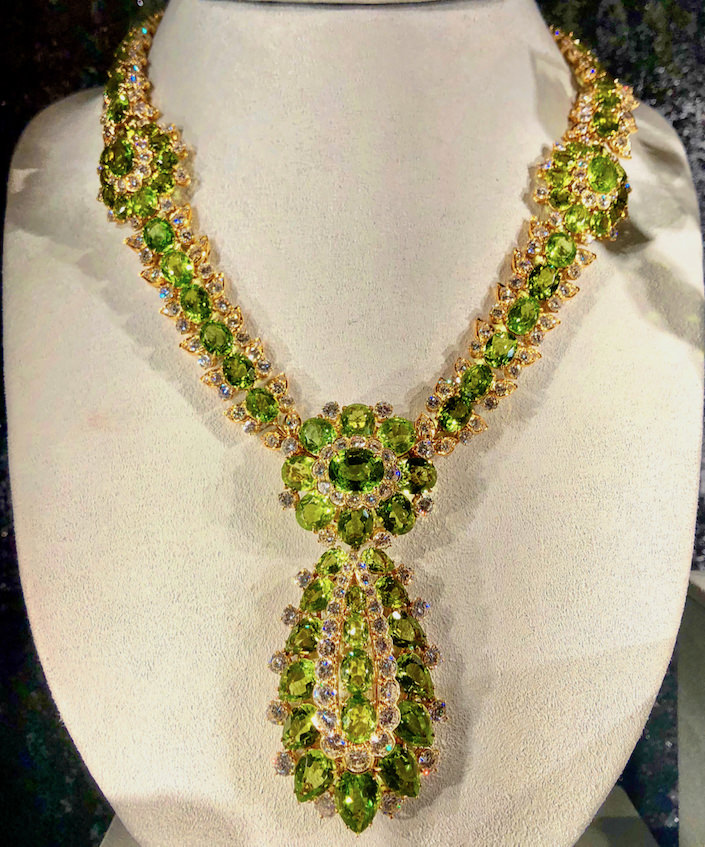 I was excited to attend the opening night at KRB for the uber creative Marian McEvoy's exhibit of leaf collages and corkillage.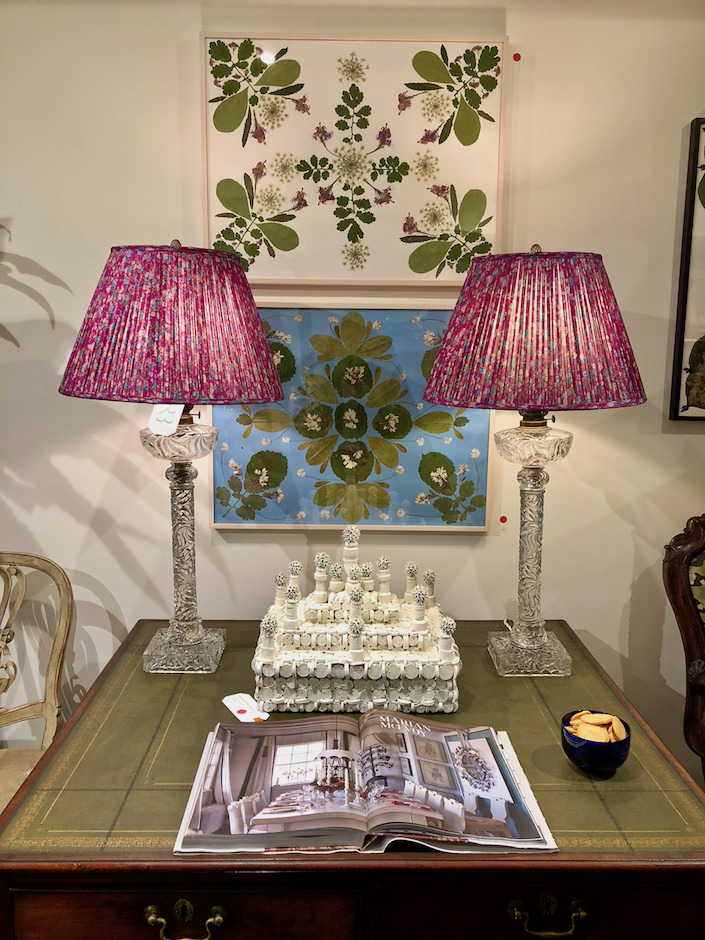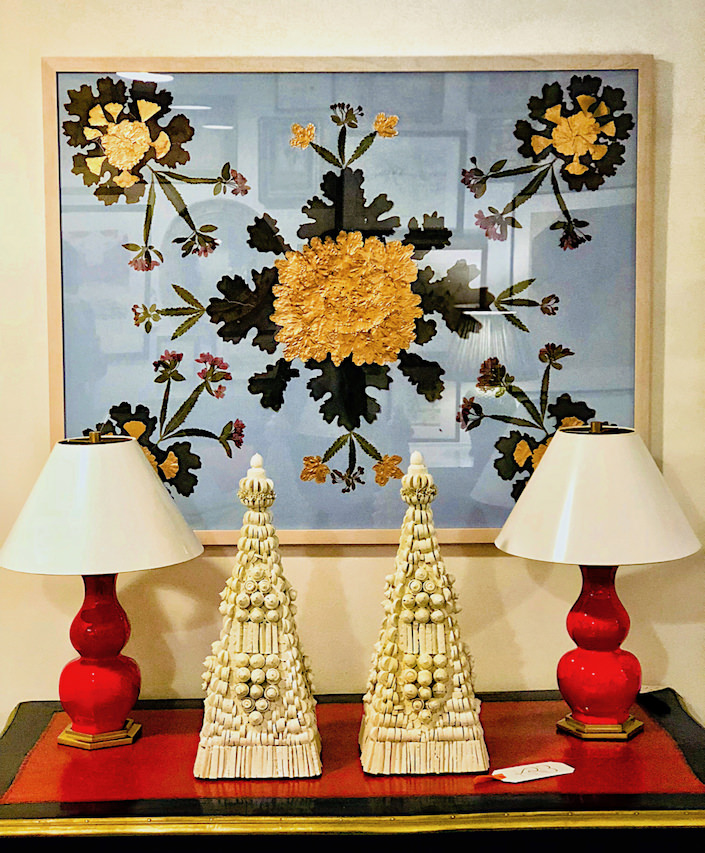 Below, KRB owner Kate Rheinstein Brodsky and Marian. The sale continues through June 30th. For more of Marian's creative endeavors, you can watch Susanna's and my At Home with video and Setting the Table with Marian. There's never enough!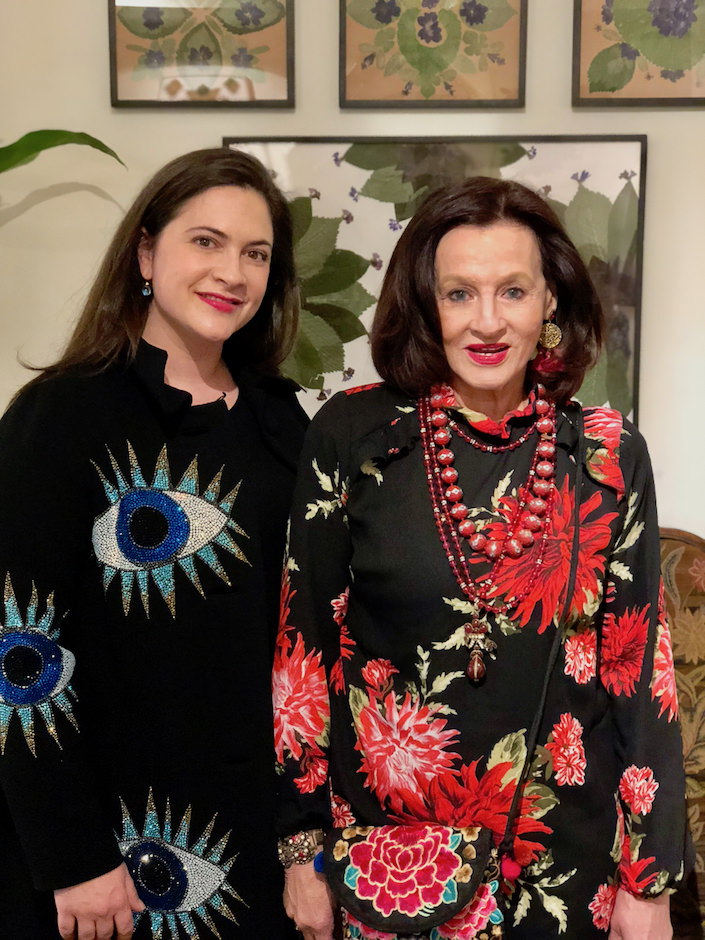 The preview party for the NYBG Garden Art & Antique Show is always a treat and this year, Susanna joined me and we took a little tour of many of the dealers' booths – you can see it here. I scored a fabulous mirror from David Bell Antiques, below, that will be going with me to Nantucket.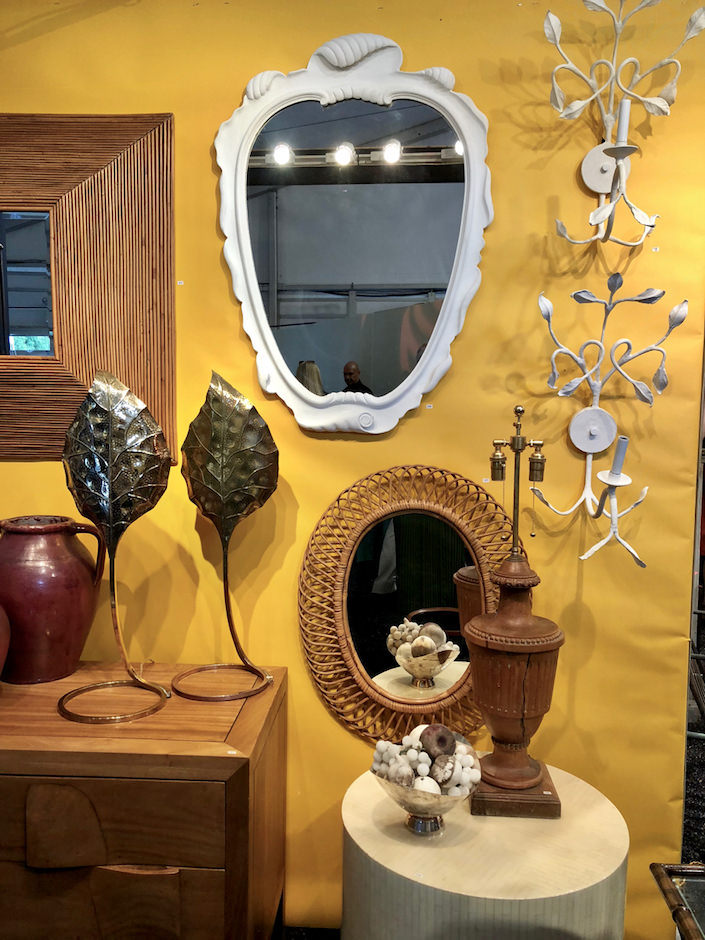 Friend Patrick Mele had a little preview event I attended at his chic Greenwich shop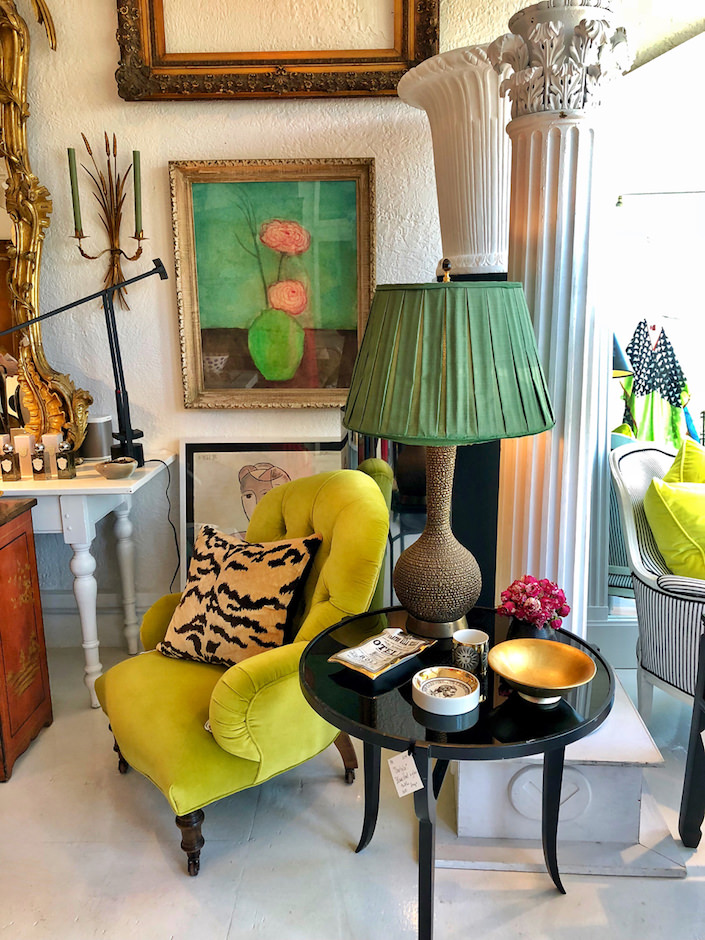 for a summer soirée event he'll be holding next month where you can get everything you need for chic summer style, from caftans and sunglasses to jewelry and accessories – stay tuned!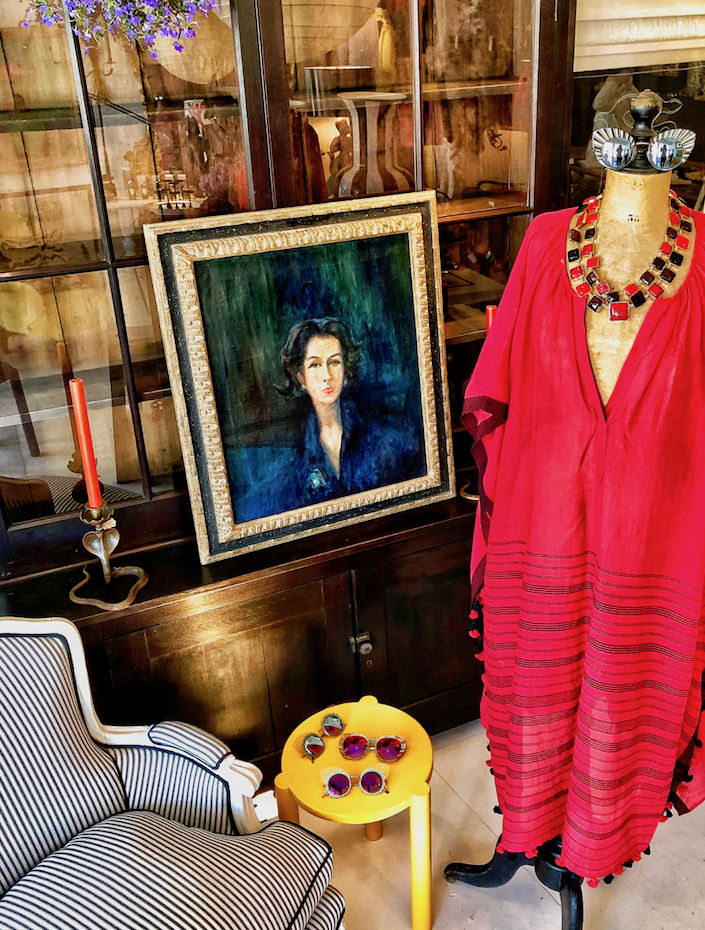 This weekend, Susanna and I traveled out to Long Island to film an At Home With segment with designer Jeffrey Bilhuber. His historic home, below, is brimming with color, pattern and personality.  You can get a sneak peek here – stay tuned for the full video in the next few months.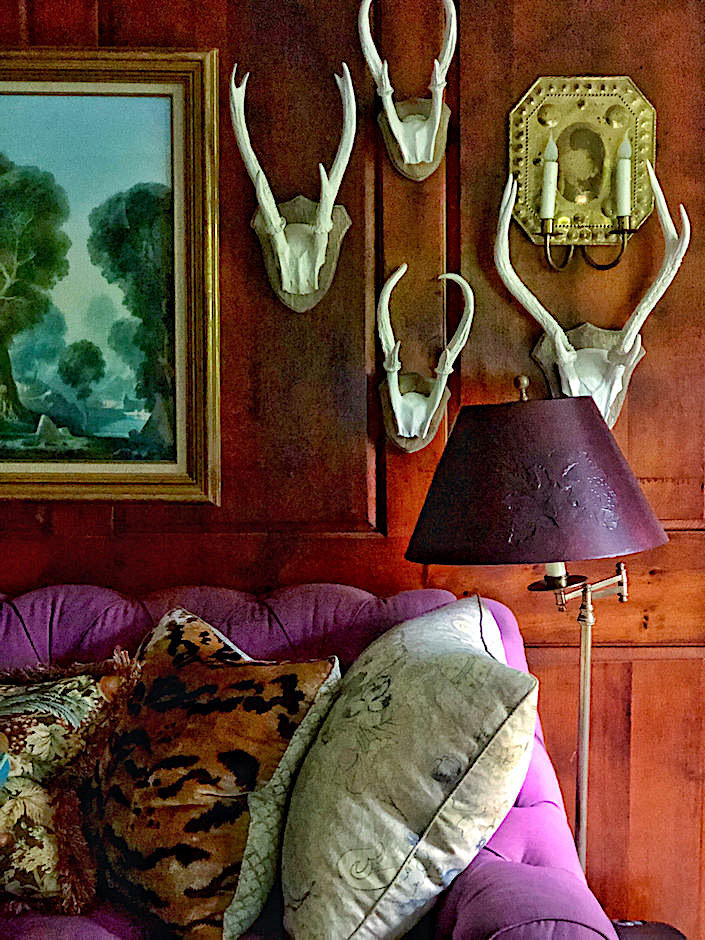 Jeffrey also just debuted his fabulous new "Alchemy" porcelain collection for de Gournay. I attended a marvelous preview in the most spectacular setting a few weeks ago.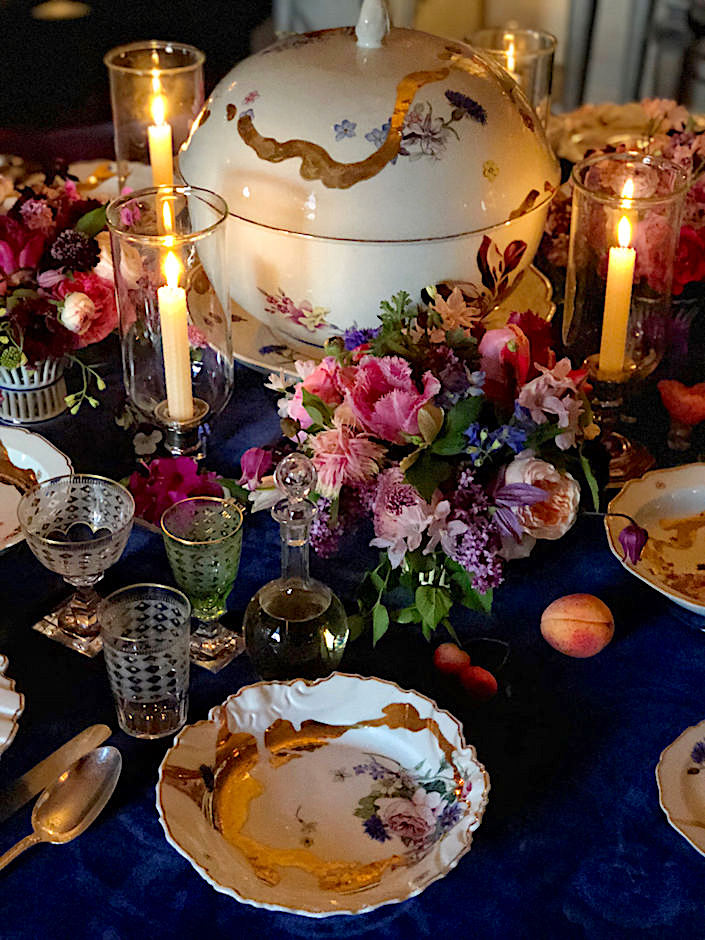 Talented Cathy Graham did the beautiful flowers.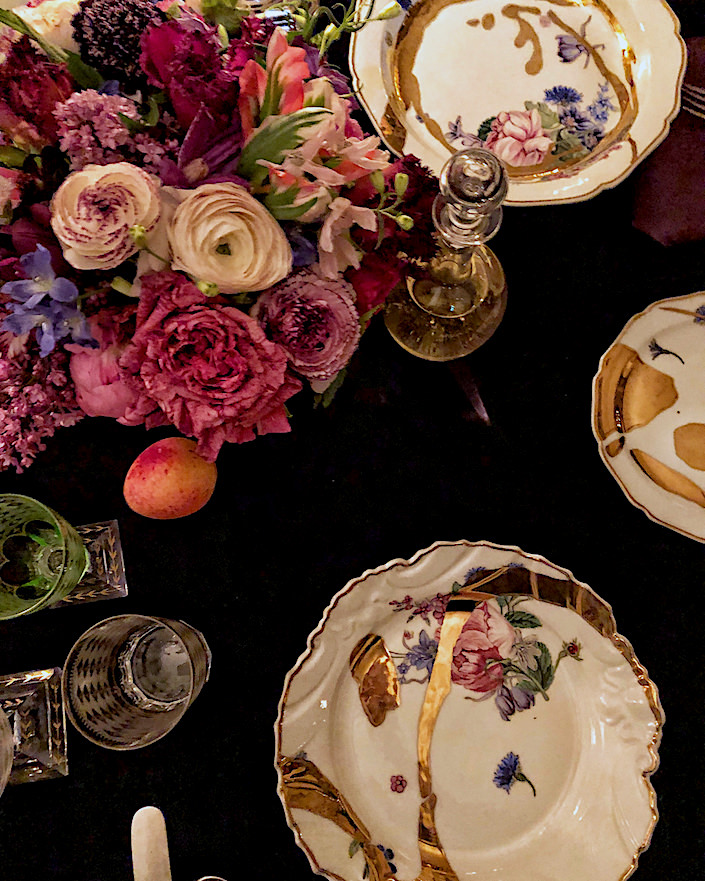 And now, finally, back to Paris. This week Susanna and I are thrilled to be visiting long time friend (and 3x Quintessence video subject) designer Timothy Corrigan. We will be filming an At Home With segment at his stunning apartment in the city and then we will be heading out to the Loire to capture the "before" of Chateau de Chevallerie, his new country home, below!
photo courtesy of Timothy Corrigan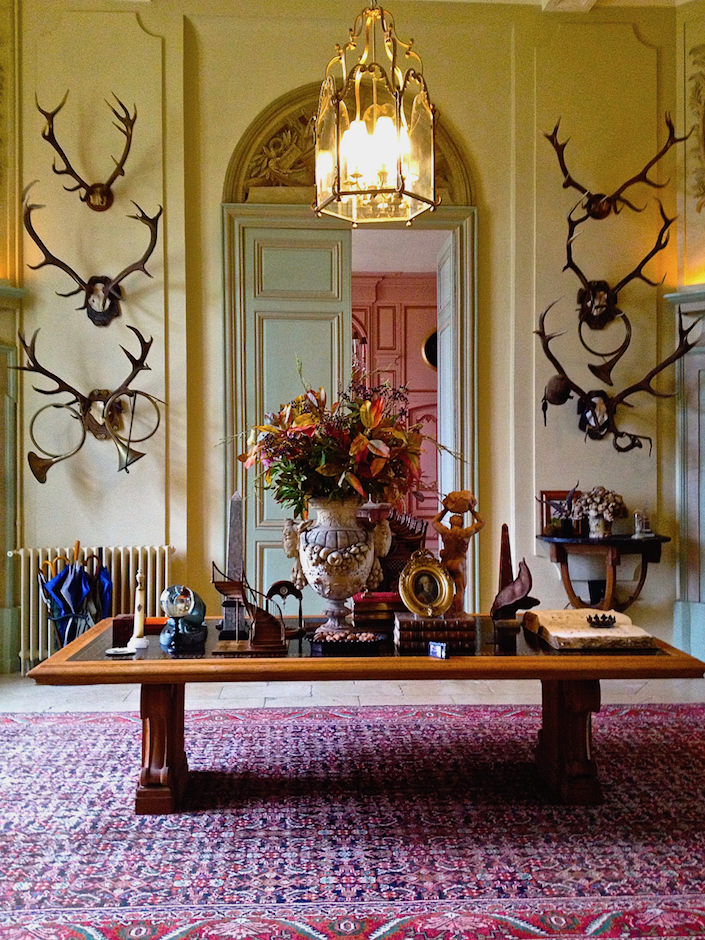 You may remember our visit to Timothy's previous French country home, Château du Grand-Lucé, above and below.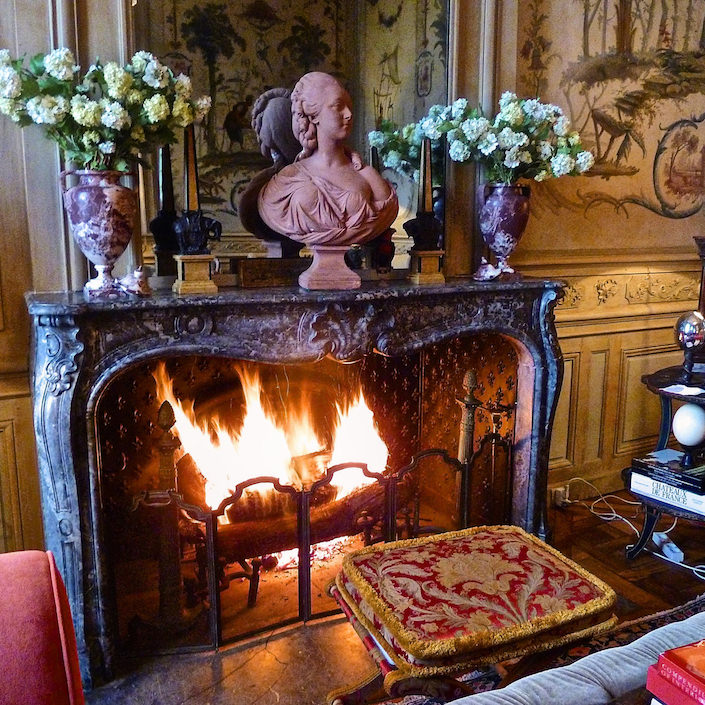 We can't wait to document the chateau and its gardens before Timothy works his magic. You can also visit him at home in Los Angeles and as he shared his best tips for shopping at the flea market in Paris, below. Until next time, follow along on Instagram for the latest updates! A bientôt!
all photos by Stacey Bewkes for Quintessence unless otherwise noted