After a spring break week of college touring with my youngest (hence my absence here), I returned home, as we all do from travels near and far, with a somewhat refreshed and inspired eye (somewhat in that my daily sites were primarily academic institutions). In catching up here at home, I had many ideas that didn't necessarily merit in-depth posts so I am thinking I may institute a short new weekly piece, Thought for the Day. This is not intended to be profound or radically thought provoking, rather merely a notion I feel captures the essence of something in the air. The interiors that always appeal to me most are those that are deeply personal and clearly influenced by an educated eye – they may not even be my taste but clearly are an unabashed expression of the owner's own predilections and point of view. In this month's magazines, there were several great examples including  Marie-Anne Oudejans' Jaipur apartment, which was included in my post last weekend and has since made the rounds on umpteen sites, as well as Tino Zervudachi's home on the Greek island of Hydra.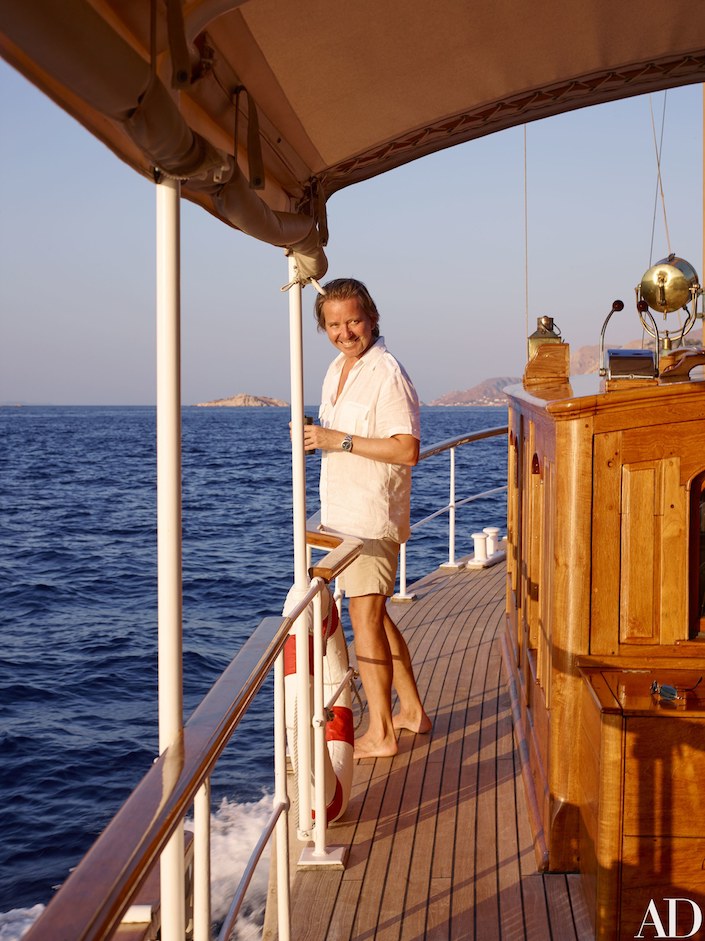 photo Simon Upton
What I didn't share then, but expresses the joy of living with beauty and great personal design, is his boat, Mabrouka, a classic 1926 Camper & Nicholsons motor yacht he serendipitously discovered docked in Cannes. As AD writer Mark Sozzo explained, "The purchase still strikes him as unexpected and extravagant – and entirely worth it." I only wish we could have seen the interior furnished with "well-chosen textiles, favorite photographs, 19th-century paintings, and a mix of furniture, including pieces he designed himself." I'm sure it would have further elucidated the point. Zervudachi on Mabrouka, above, where, in between visiting various coves and hosting lunch parties, he can frequently be found working on his latest designs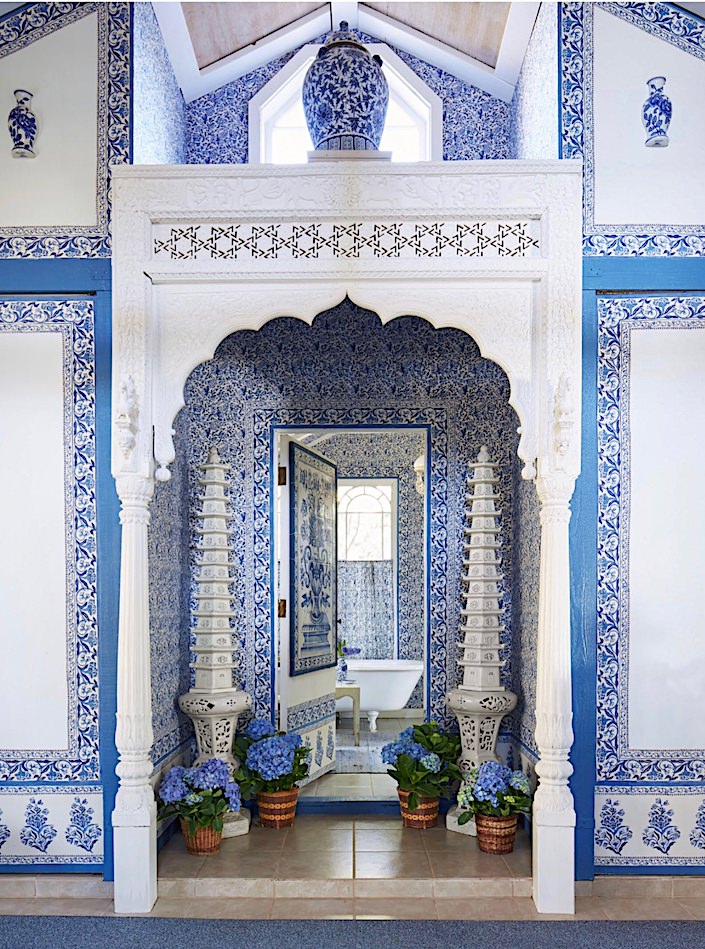 Multi-talented designer Hutton Wilkinson, referencing his Malibu ranch retreat featured in this month's Veranda, above and below, perhaps expressed it best,  "All houses should be arranged for the pleasure of the owner and nobody else. I think we all have a personal palette. Whatever catches our eyes will go together with anything else we have collected."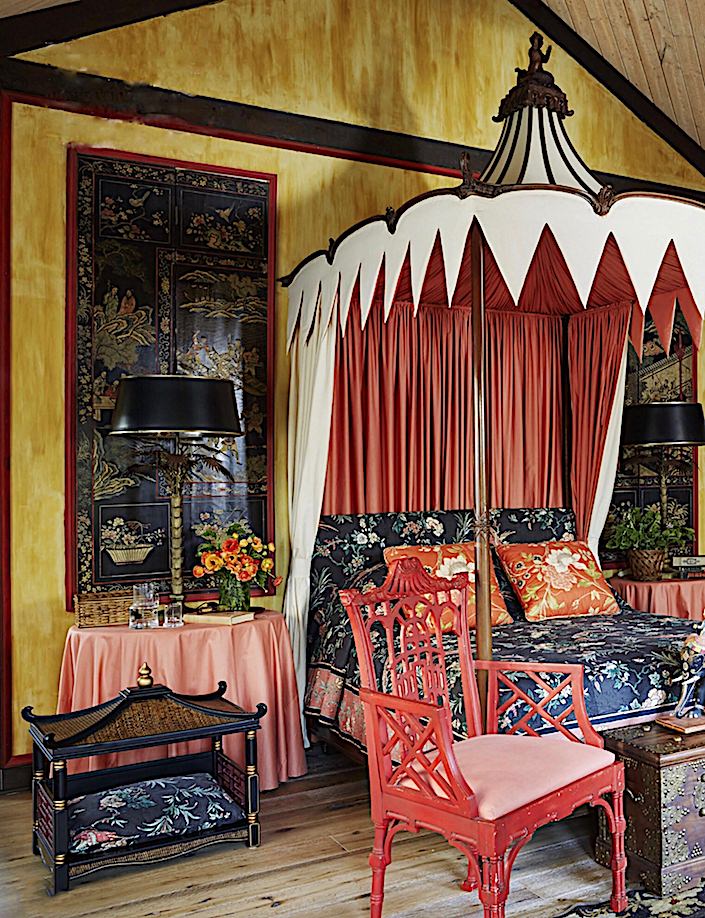 photos of Hutton Wilkinson's ranch by Roger Davies
So fear not, be yourself, express your passions and live with what you love – individualism is in the air!