It's not often that I write about recently published magazines or share new stories (unless I am lucky enough to be offered a sneak peek), but the fresh new redesign of Architectural Digest appearing in the April issue is worthy to note.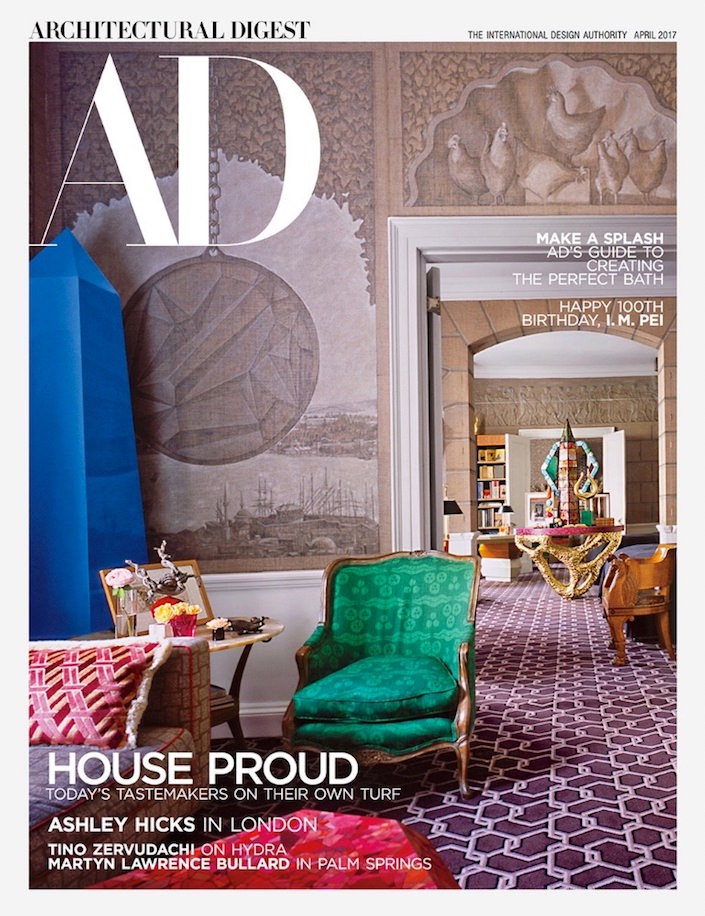 The past several months have seen a fresh breeze sweep through the pages, with the introduction of stylish new fonts and airy layouts. But this month Architectural Digest takes on a new face with the  launch of AD as the official moniker.
 photo: Douglas Friedman
The cover, like many of the stories in this issue traditionally filled with designers' own homes, is fresh and unapologetically idiosyncratic. Within the issue you will find features that represent elements of modern and retro, of old and new and traditional and exotic. And what I like in particular is that it isn't aiming to be merely aspirational but rather a celebration of personality and creativity – whether the whimsical eccentricity of cover star Ashley Hick's London apartment, the sparkling full on glam of Martyn Lawrence Bullard's Palm Springs pad, above, or the English charm infused in Karen Elson's Nashville home, below.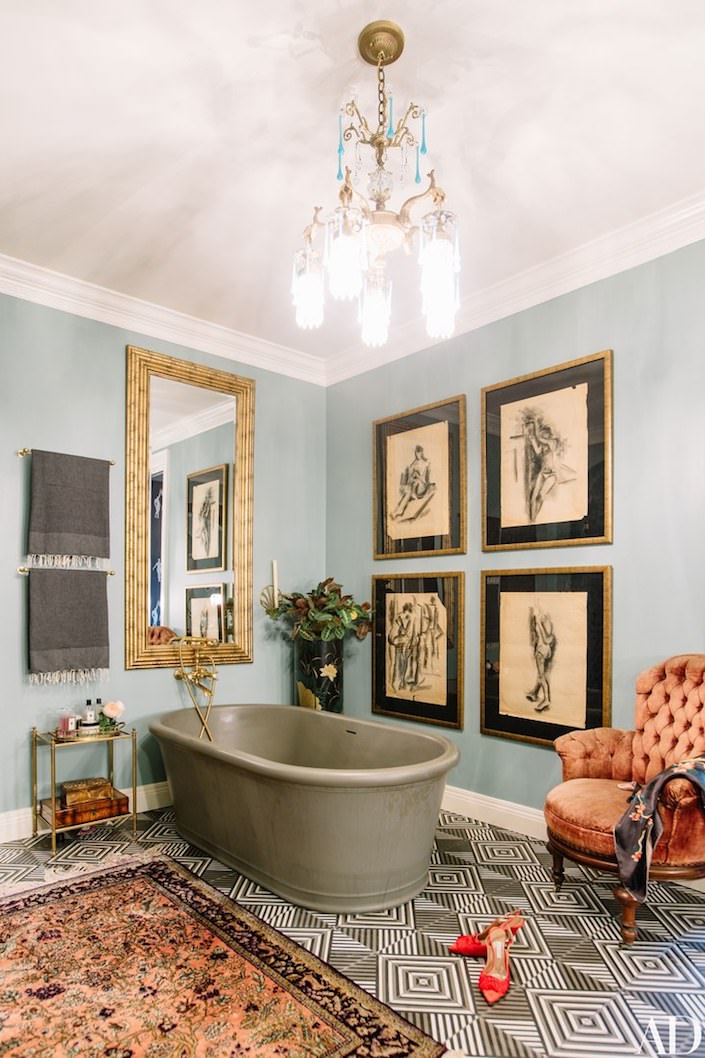 And when we travel around the world, we're not visiting monolithic mansions (no guarantee they won't appear in future issues) but rather enchanting escapes like designer Tino Zervudachi's idyllic Aegean retreat, the beguiling bedroom below,
photo Simon Upton
or the breathtaking charm of Marie-Anne Oudejans' apartment in Jaipur's Narain Niwas Palace Hotel.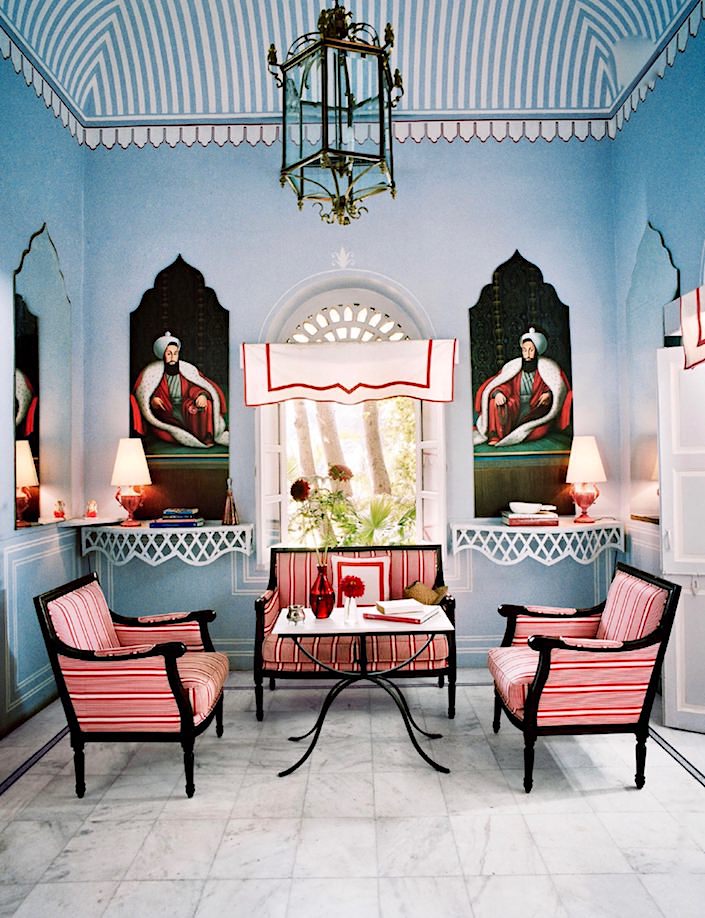 If you've admired her work in the hotel's Bar Palladio, you'll be tempted, after seeing her place, to hop on the next plane to India and hire the Dutch designer to fashion an Indian home of your own.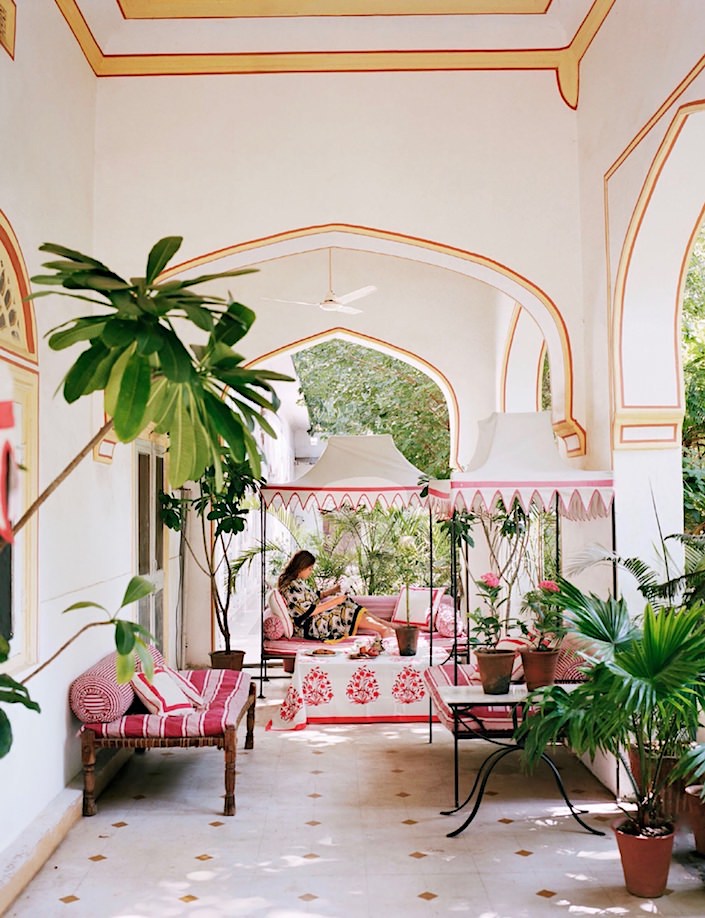 So kudos to editor-in-chief Amy Astley and staff, as well as a talented art director behind the scenes for a marvelous update. If this has whet your appetite, you'll find much more in the April issue to enjoy.