"Style is a simple way of saying complicated things." Jean Cocteau's perceptive aphorism opens Signature Spaces with a taste of what it is to come. Among the beautiful images of Paolo Moschino and Philip Vergeylen's work and inspiration, the designers/authors have let the wit and wisdom of past luminaries shed light on their concepts, ideals and process of beauty, interiors and the well lived life.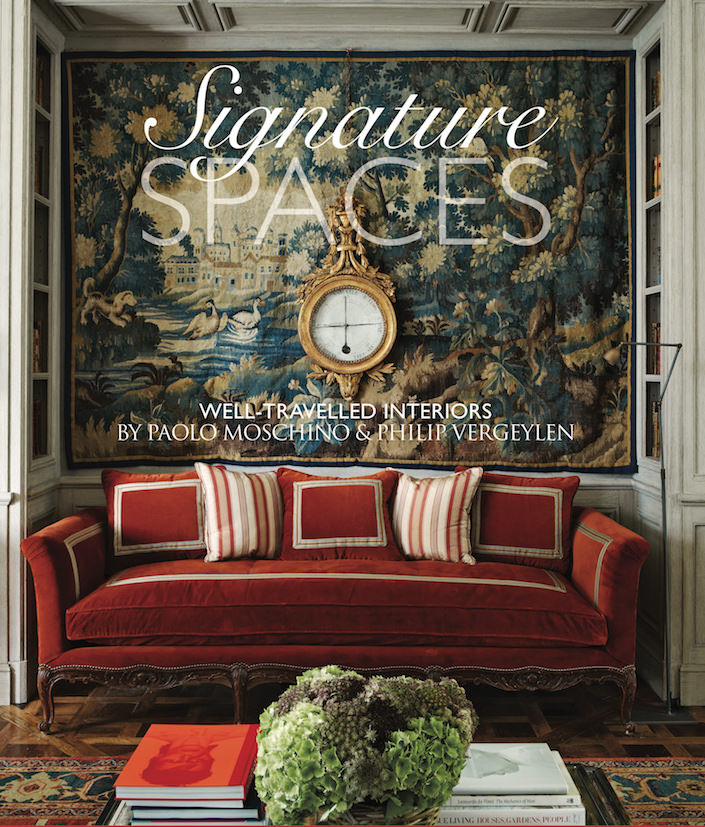 The subtitle, "Well-Traveled Interiors" refers not only to their projects around the globe with a "United Nations" client list, but their international backgrounds (Paolo is Italian and Philip, Belgian), love of travel and how it all comes together in their varied and sophisticated spaces.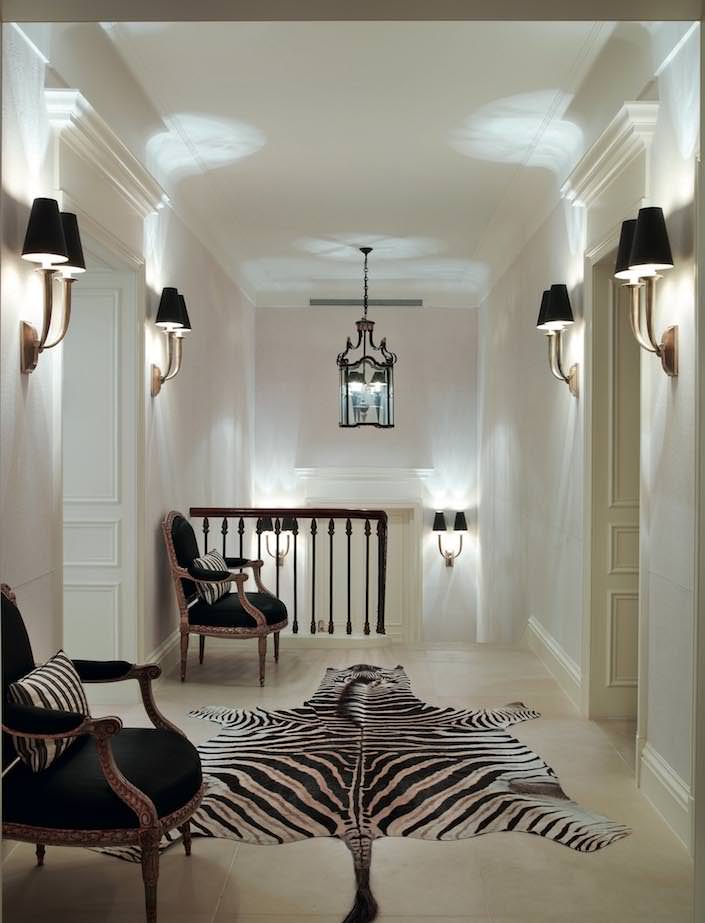 From refined and restrained elegance to the cozy comfort of country life, their work is informed by creative energy – their own and that of artists, history, music, books and a seemingly endless wellspring of inspiring sources.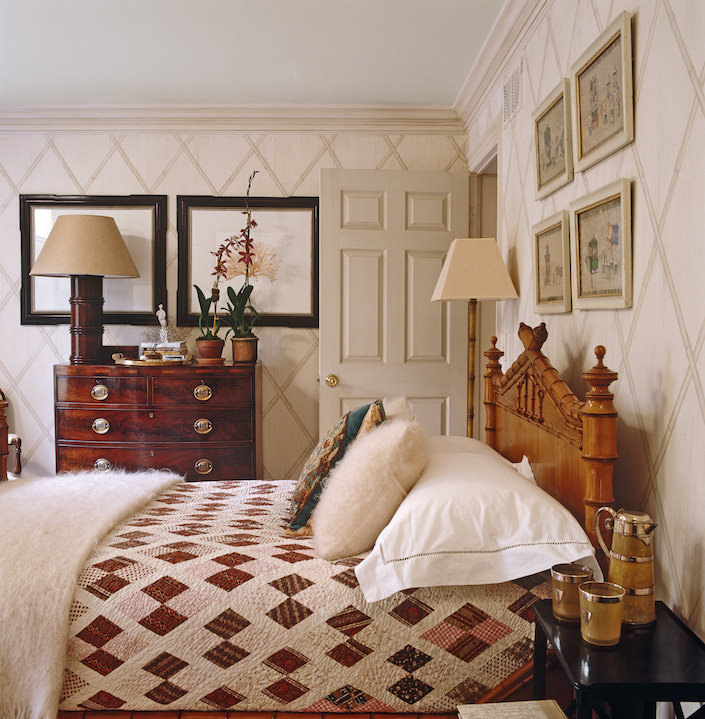 "Essentially, our mantra is: architecture takes a lot of effort, should be perfect and look perfect; interior design takes an equal amount of effort, should be perfect, but never look perfect." Below, Paolo and Philip's dogs admiring the effortless chic of their owners' work.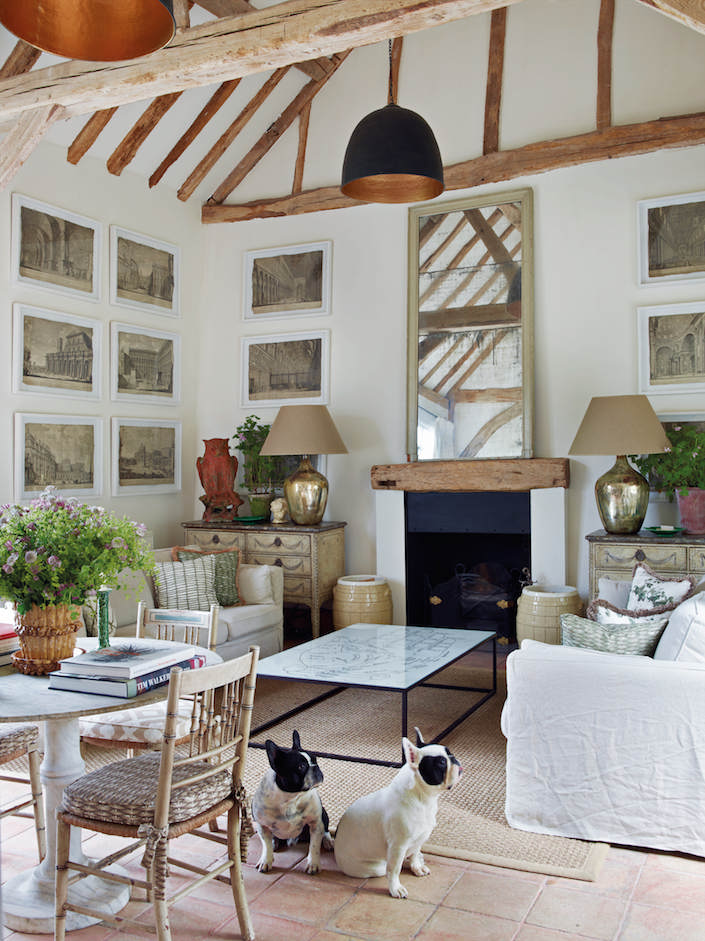 As you rifle through the pages, you begin to get a sense of the eclectic range of Paolo's and Philip's work. A grand bedroom cosseted with layers of textiles and trim,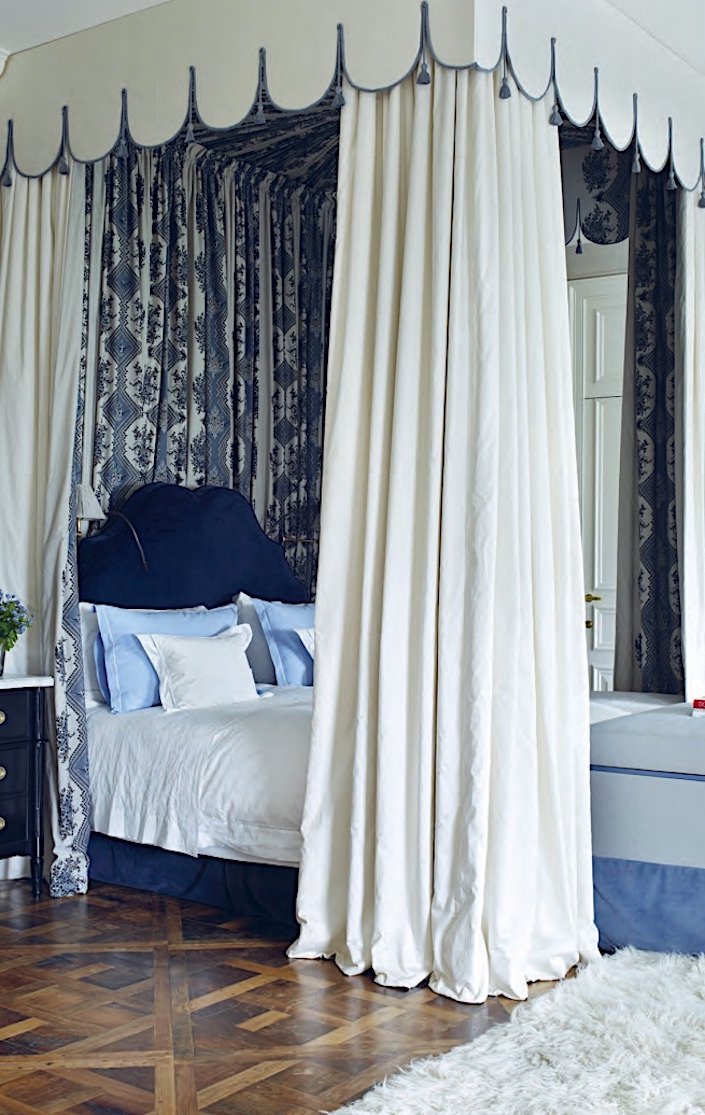 the understated sophistication of a neutral room focused on art and texture,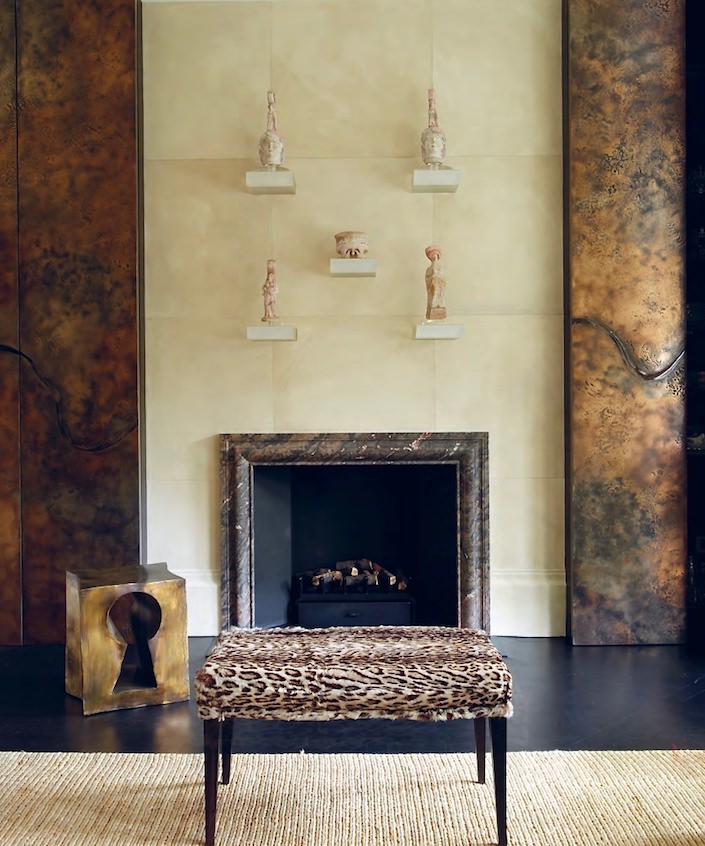 a classic master bath showing the relevance of stately antiques in unexpected places –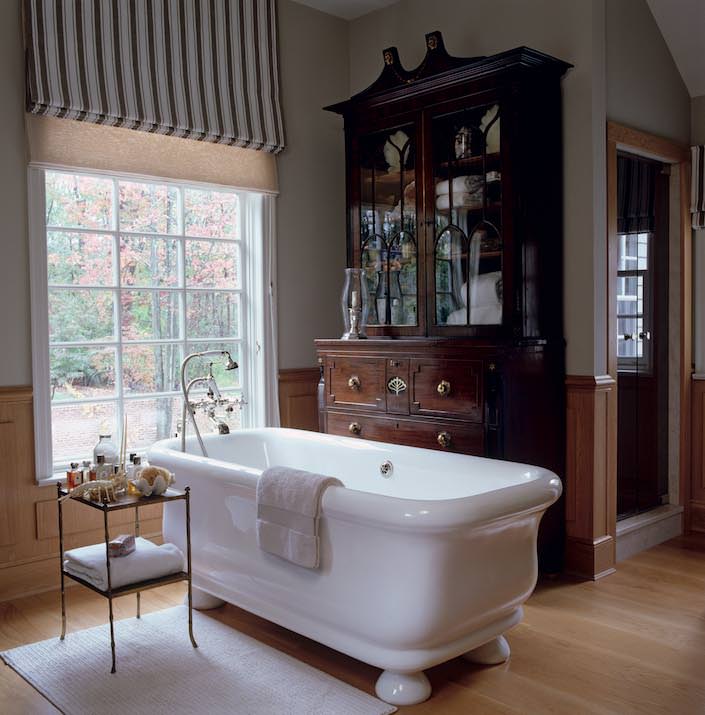 these all bear the designers' signature touches of alluring rooms with an element of surprise. Witness the scale of the fixture below – a play on proportion that only someone with an educated eye would attempt.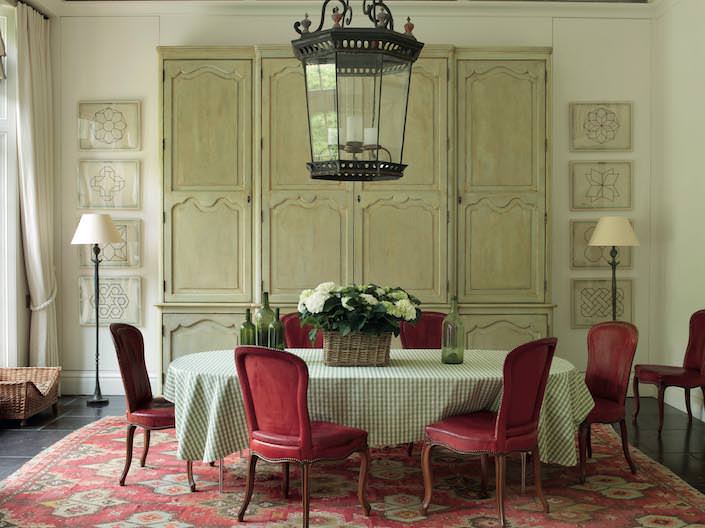 As Marcel Proust is quoted, "The real voyage of discovery consists not in seeking new landscapes, but in having new eyes." Taking the cues from an 18th century painted French screen, a hand painted design commissioned for the wall gives classic blue and white an artisanal twist in Paolo's and Philip's dining room, below.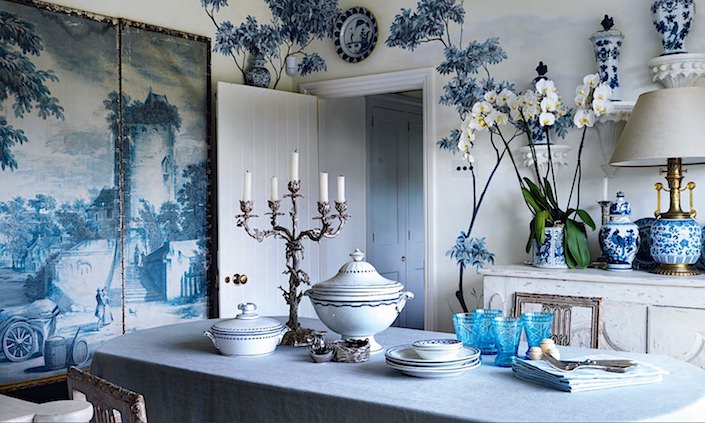 "To look at a thing is very different from seeing a thing." Oscar Wilde knew it and so do the authors. They have spent years studying, traveling and training their eyes to see and then create a vision which can be translated into reality. Whether a spectacular room or a beautiful table, it is all executed with the same attention to detail.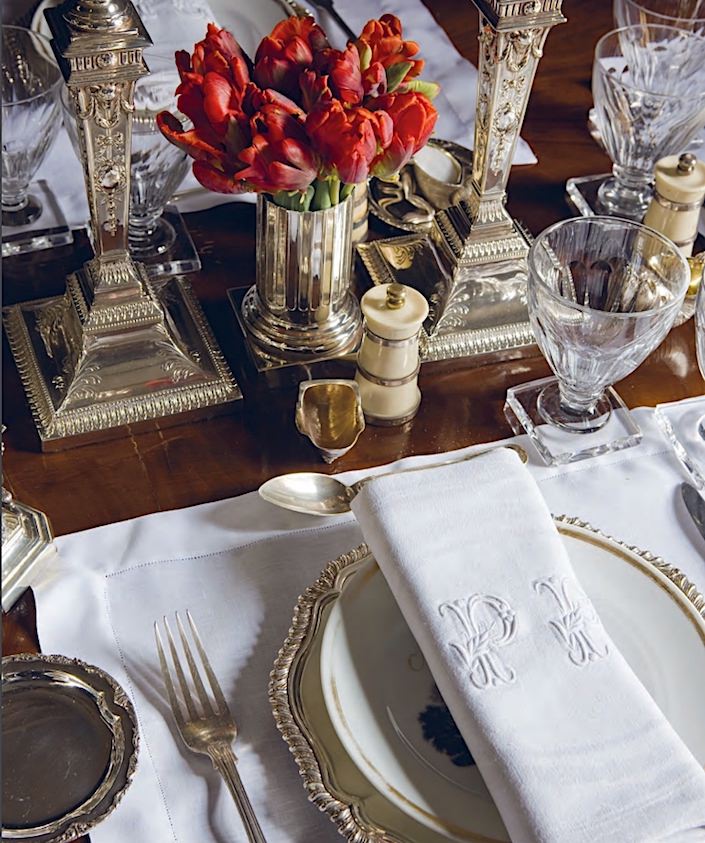 I have been following the design duo for years and it was a pleasure to finally meet them at their book party this week at Gerald Bland's beautiful gallery.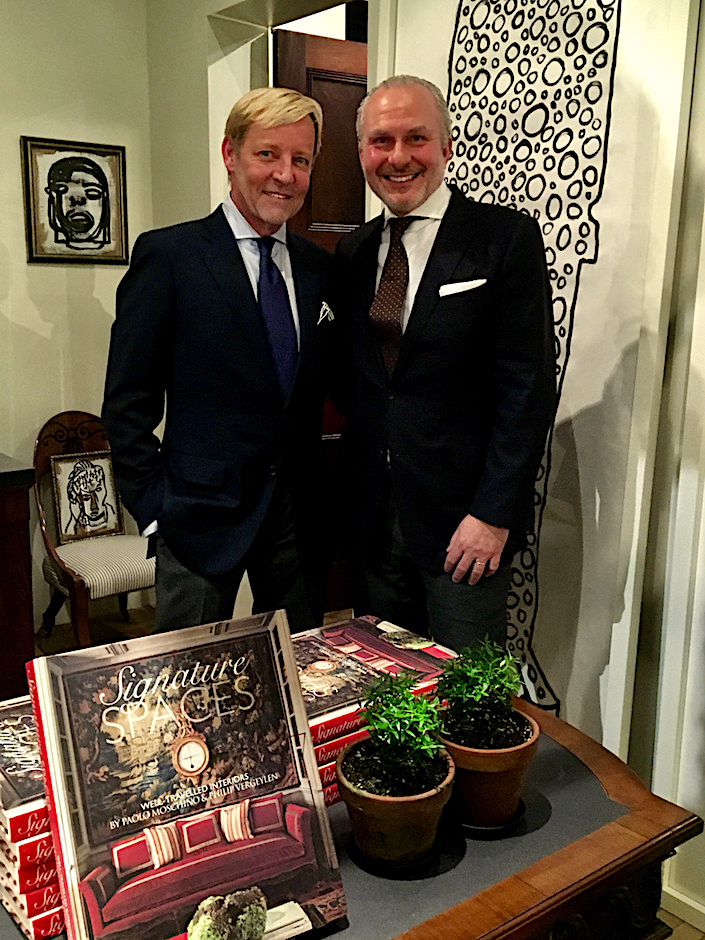 As they say, "Our passion for design, and the pleasure we get from seeing beauty, takes us on a non-stop journey." And now we can join them.