While our focus may be on the upcoming holidays, treats in the new year will include the prestigious Winter Antiques Show 2016. This year's Honorary Design Chairs are a stellar group including Nate Berkus, Ellie Cullman, Alexa Hampton, and Markham Roberts. Supporting this year's show, they will be on hand to welcome the more than 70 experts exhibiting at the show.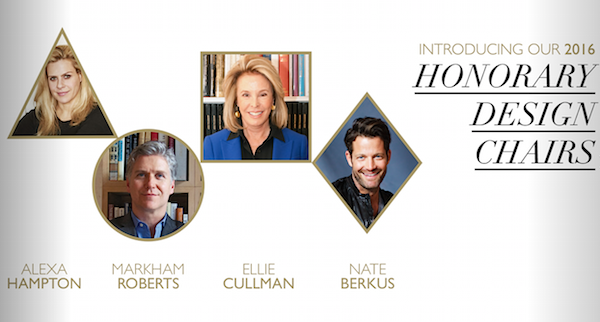 Each year, a special loan exhibition is front and center, celebrating the best of American art. I am excited that this year, that the Wadsworth Atheneum Museum of Art, a local Connecticut jewel was chosen. The oldest public art museum in the United States, it is well worth the trip to Hartford for a visit.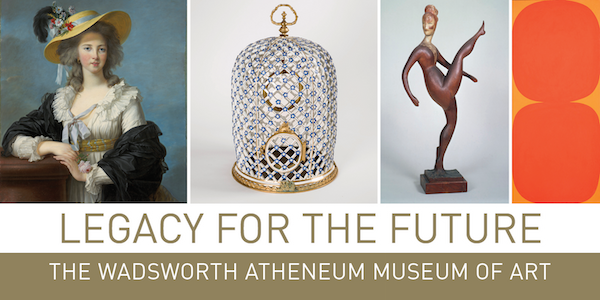 The title, "Legacy for the Future" references a 1936 speech by legendary former museum director Everett "Chick" Austin, in which he asserted,"For we must have the great things of the past to enjoy and to study, but with that valuable experience and pleasure as guide and criterion, we must surely seek to live in the present and to try to create the new forms which are to be our legacy to the future." A prophetic statement that still rings true.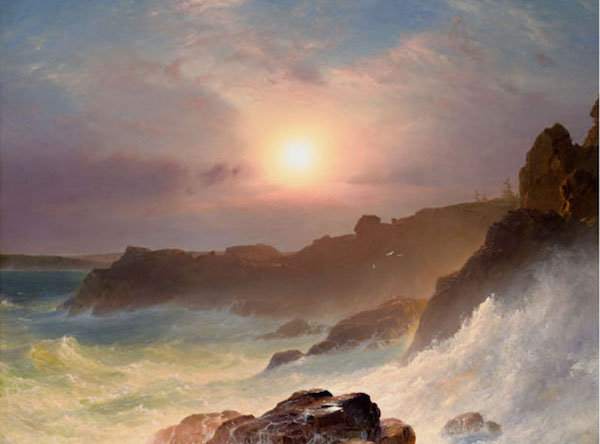 Having just completed a 5-year, $33 million renovation, it is a timely choice. They have a wide ranging collection of nearly 50,000 works including an unparalleled group of Hudson River School landscapes, such as Frederic Church's 1863 Coast Scene, Mount Desert, above, featured as part of the loan exhibition. The museum also has an important collection of contemporary art including works from 1945 to the present.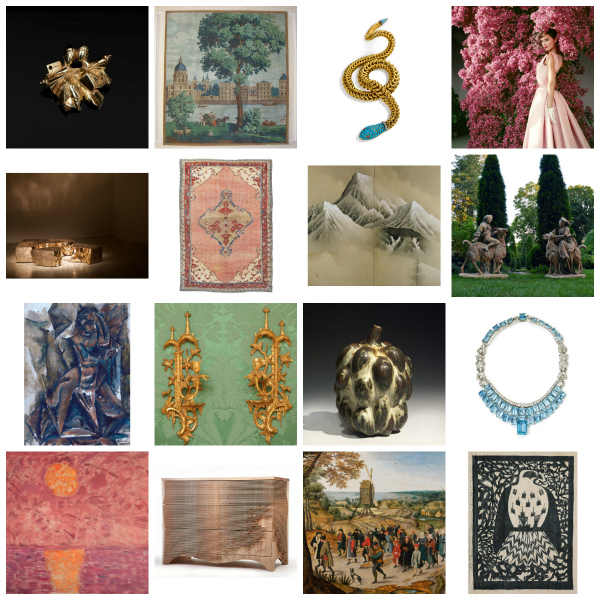 As always, the show will include an impressive showing of fully vetted pieces spanning the fine and decorative arts, several works highlighted above. In addition to the glamorous opening night on January 21, much anticipated events include the annual by-invitation 1stdibs Designers Brunch on the Show's opening day, giving designers and clients a private morning view of the Show as well as the festive Young Collectors Night on January 28, chaired by Wendy Goodman, design editor of New York magazine. I look forward to taking the opportunity to educating my eye and making new discoveries. As Markham says, "It is the perfect way to expand one's breadth of knowledge of antiques, artwork and the decorative arts." In the meantime, you can explore the show's elegant and expansive new website.