It's challenging to describe the style of Robin Standefer and Stephen Alesch – the celebrated design duo behind Roman and Williams. Their work encompasses everything from set design (where they met, on the production team for Michael Tolkin's "The New Age" in 1992) to high end residential interiors for such notable clients as Ben Stiller and Gwyneth Paltrow to a myriad of stylish hotels and restaurants as well as the new British Galleries at the Metropolitan Museum opening next year. And now there is Roman and Williams Guild, their first brick and mortar venture – a lifestyle adventure thoughtfully conceived and curated by the couple. Please join me and Susanna for a behind the scenes visit with the vastly multitalented husband and wife team at their downtown loft and their new shop.
For Roman and Williams, it's always been all about the story. Whether it's for their commercial or residential clients, their goal is to dig deep to discover the "Isness" of a place or project – those touchpoints that help give spaces an authenticity and sense of place – and then create a setting in which life can unfold, such as their own home which exudes their signature timelessness with love of craft and the handmade.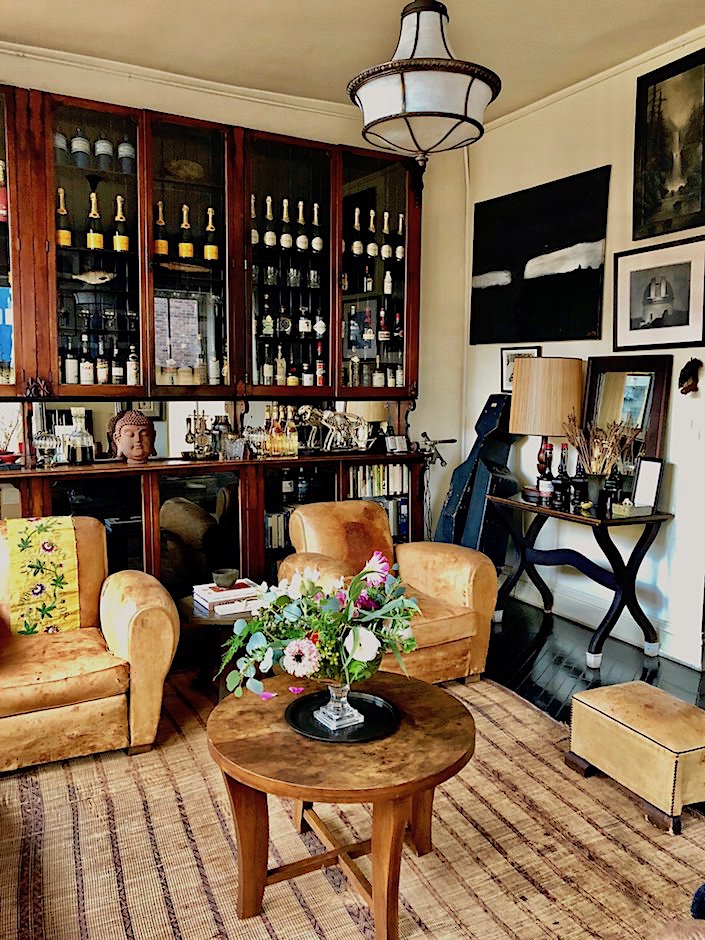 They have an uncanny ability to eke out the essence of a place, developing a visual vocabulary that both defines and expresses the context. And in establishing what they consider masculine, like their living room above, or feminine, like their kitchen, below,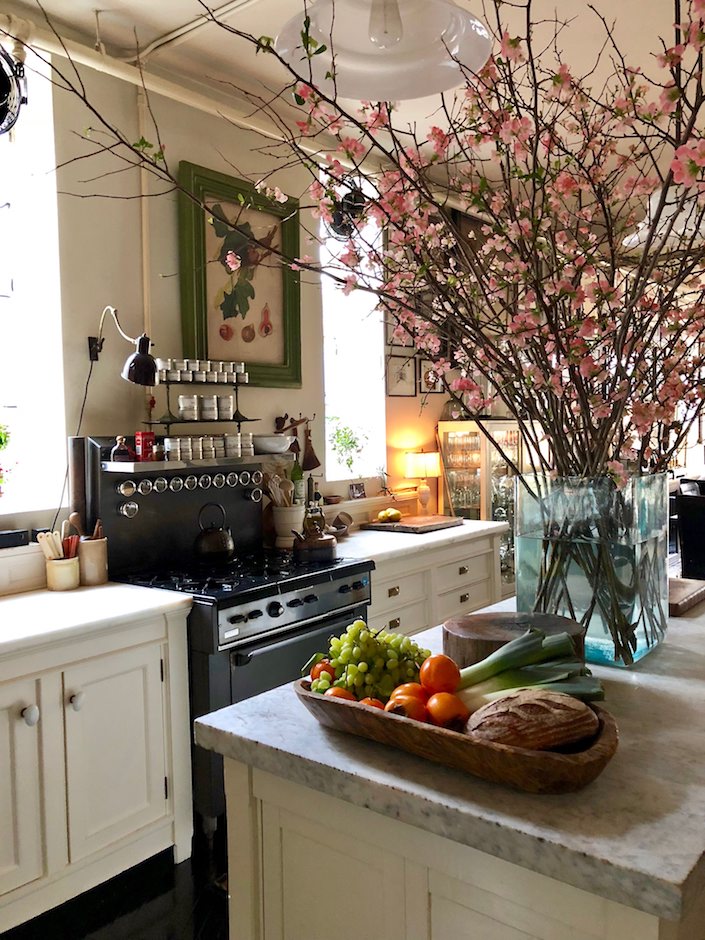 or hot spot restaurant destination le Coucou, Robin explained, "It's about definition. To us maybe we're challenging those definitions all the time. And if you challenge those definitions then you start to be able to challenge peoples' stereotypes of what they are and that's something we're very interested in doing."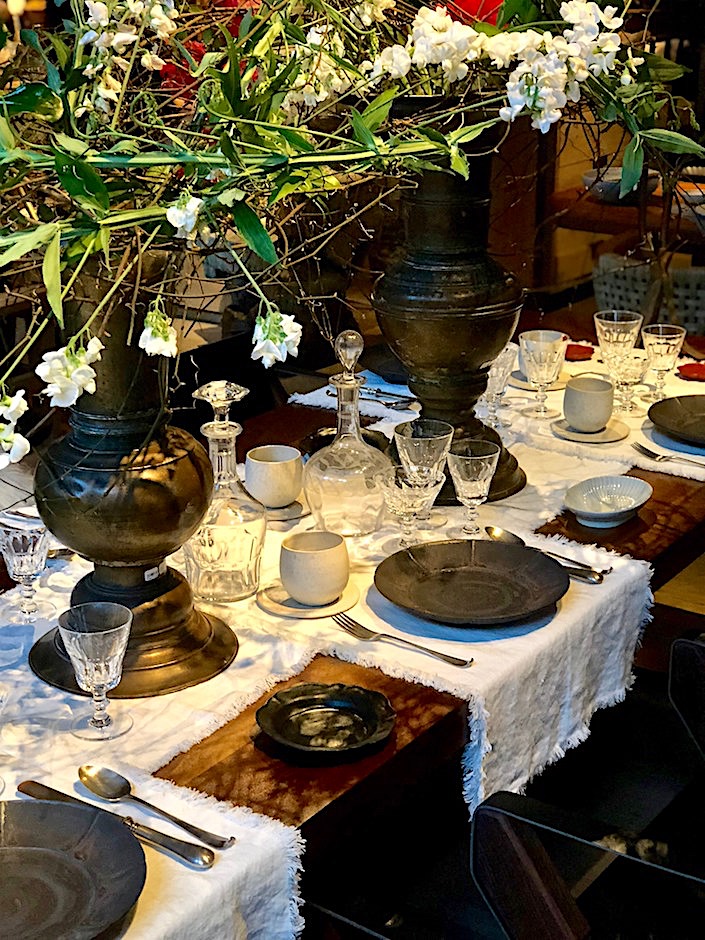 They're also interested in reaching people beyond their lucky clients. And that's the reason for RW Guild. It's an extension of their vast creativity. Whether it's buying furniture, tabletop (above), flowers, below, or eating at La Mercerie, we can all have a little piece of the Roman and Williams experience. So thank you Robin and Stephen – we are thrilled to be able to share a little of your home, ethos and fabulous new store! We can't wait to see what's next!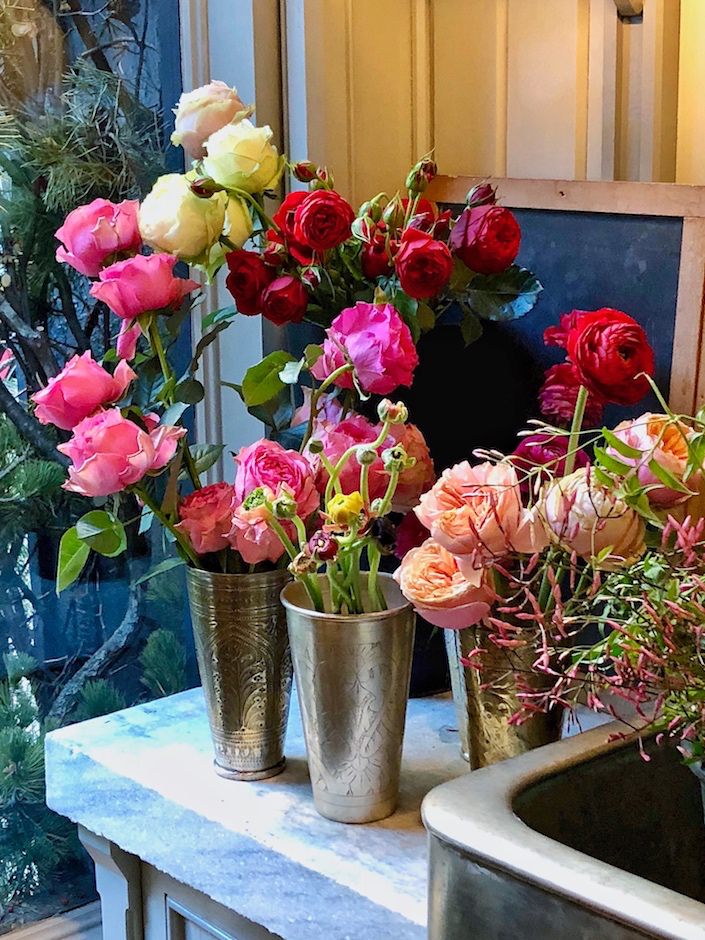 A big thank you to video sponsor Lalique. Long time readers know my admiration for this French heritage firm. Celebrating their 130th anniversary (their new limited edition Hirondelles vase below),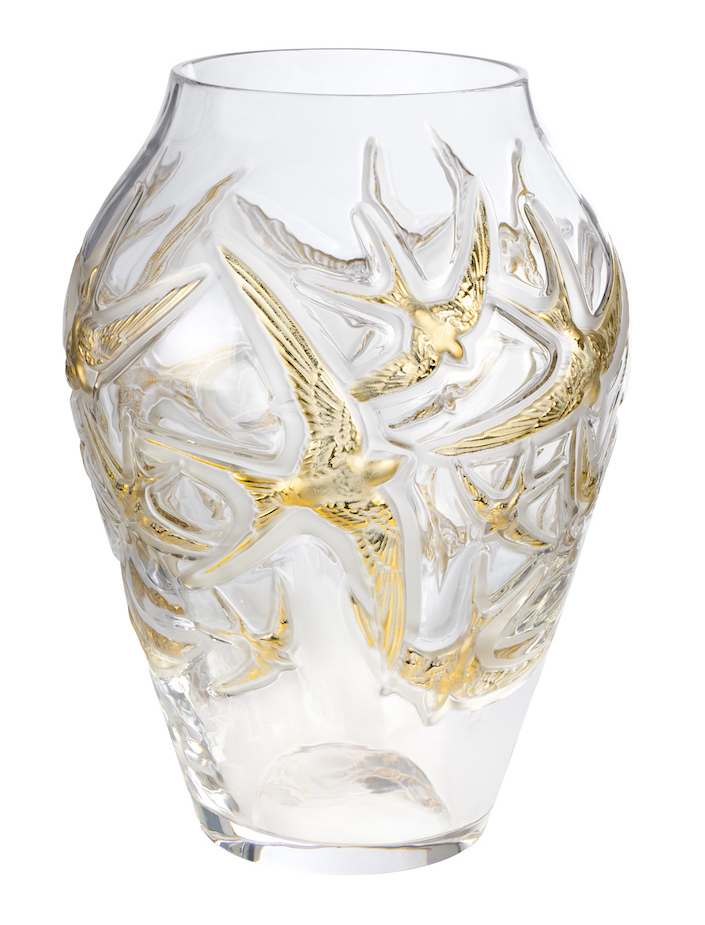 this  company not only looks back to honor the legacy of René Lalique's many talents, but is constantly moving forward, finding new ways to enlist the expertise of their craftsman as well as collaborate with contemporary artists and designers – this year's Signature Collection by Pierre-Yves Rochon below.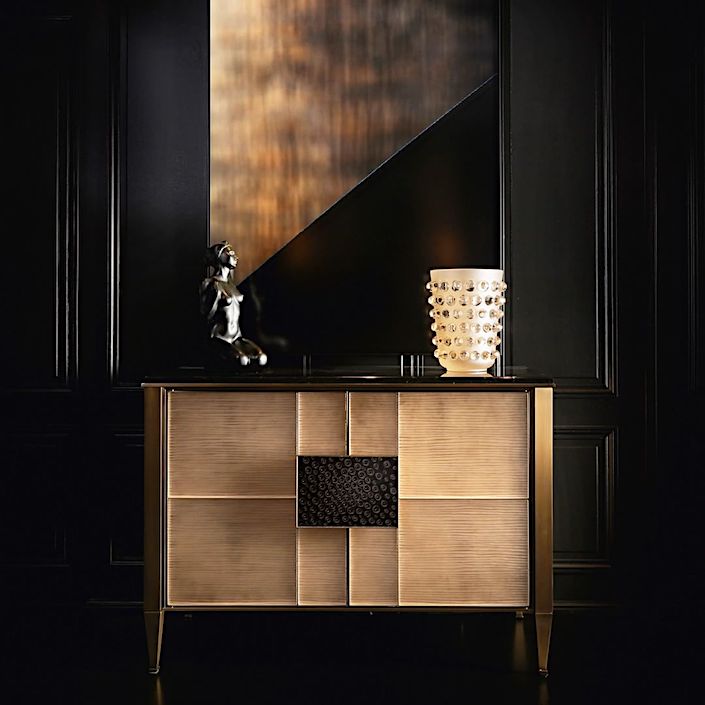 A man ahead of his time, René Lalique expressed his artistic vision in many forms, blending symbolism and naturalism into totally unique designs.  Building on that passion, Lalique now harnesses its legendary savoir-faire to produces a wide range of lifestyle products, from lighting and furniture to jewelry, fragrances, objets for the home (Orgue lighting collaboration with Studio Andrée Putman, below)  and much more. It is exactly this innovative mix of materials and timeless craftsmanship that perfectly poises Lalique for a continuing new phase in its illustrious history.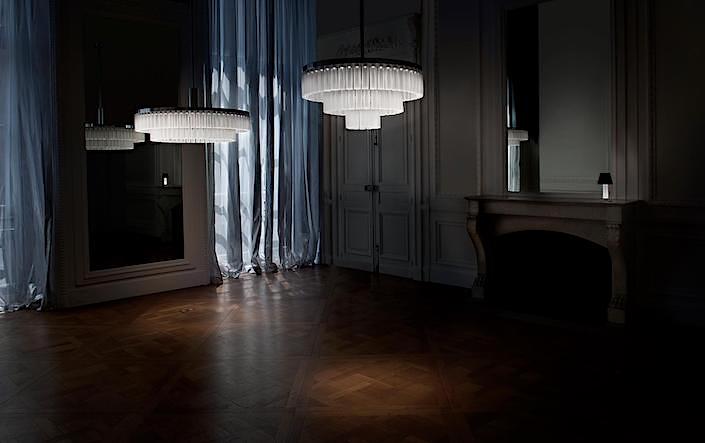 Many of the world's greatest modern designers have fallen under the allure of Lalique, including Roman and Williams who said, "At Roman and Williams, we have a fondness for his touch. In a world where things are so often disposable, Lalique is not. It continues to evolve its history of making object in a refined and complex way. This can be expressed in different styles but will always be true. We see Lalique reestablishing these founding principals and developing those principals with enduring iconic designs while in the future continuing to seek out designers inspired by nature."