What design maven doesn't dream of shopping at Les Puces, the famous Paris flea market visited by thousands of designers and tourists weekly from around the world. Well our dream came true last January when Susanna and I made the trip with designer Timothy Corrigan. With a chateau in the Loire and an apartment in Paris, Tim makes frequent outings to le Marché aux Puces, finding treasures for both himself and his international coterie of clients from Los Angeles to Qatar. Tag along as Tim guides us through the maze of temptation with tips and advice in our latest video.
From fine 18th century antiques to mid-century modern lighting to architectural elements, you can find almost anything at Les Puces. It is an overwhelmingly huge circuitous labyrinth of shops and booths that is fun to browse but so much more efficient to navigate with an expert like Tim.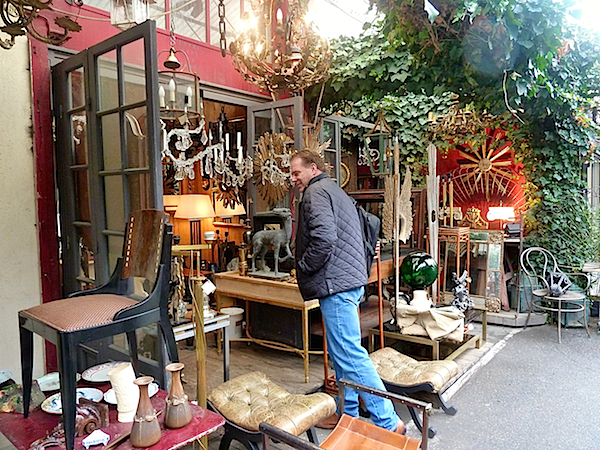 Clients from Hollywood celebrities to Middle Eastern royalty count on Tim for his extensive use and knowledge of antiques, mixing them effortlessly to create his signature look of European elegance with California comfort. You can read more about Tim's take on finding and using antiques in two pieces we collaborated on last year: Designing and Living with Antiques and Antiques and Interiors Part 2.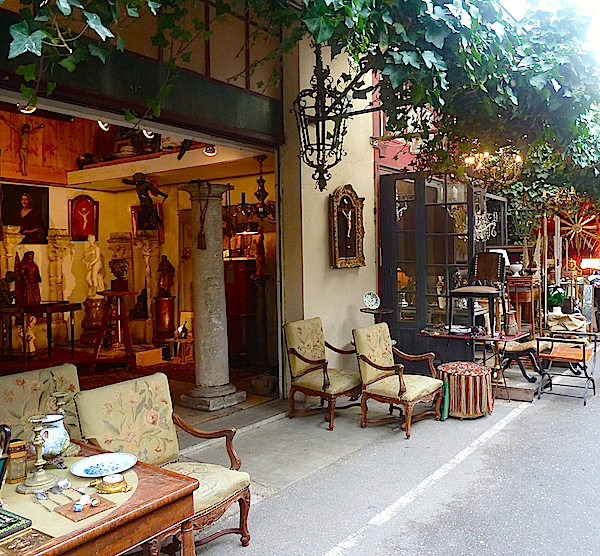 From high to low,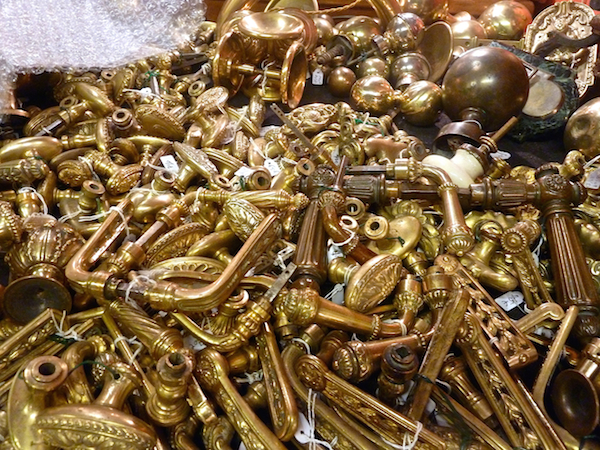 functional to whimsical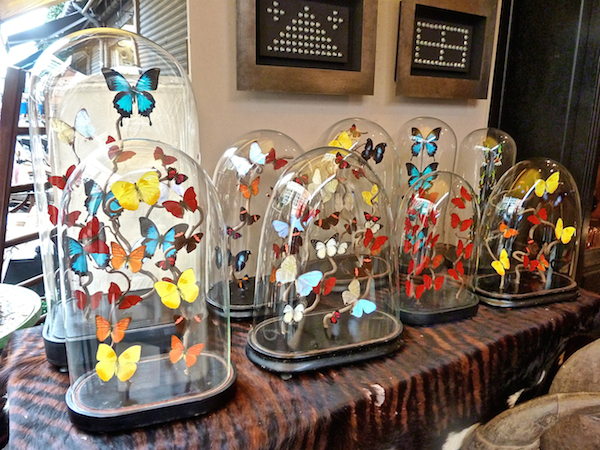 to even exotic, Tim has found a home for amazing finds like these from Les Puces.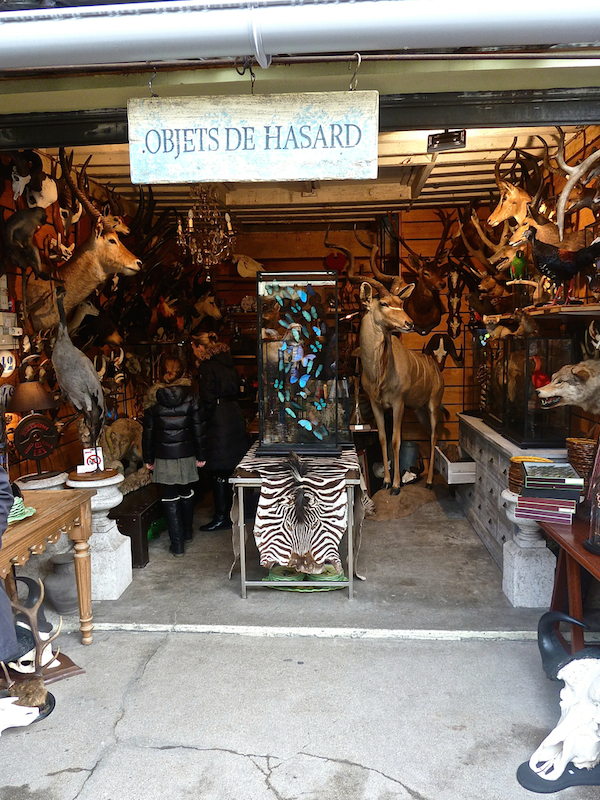 And with his new tabletop collection for Royal Limoges, his line of bath fixtures for THG Paris debuting next year and his integrated line of fabrics, furniture, trims and rugs for Schumacher and Patterson, Flynn & Martyn, he's got a lot of furnishing territory covered. I had asked Tim when his Schumacher lines debuted in the spring what he wanted to achieve with these collections. "Design is always operating on a pendulum shifting from one broad area to another and we are currently moving towards a warmer, more organic, lyrical and layered aesthetic.  I wanted the collections to reflect that transition with patterns and colors that are vibrant and nuanced.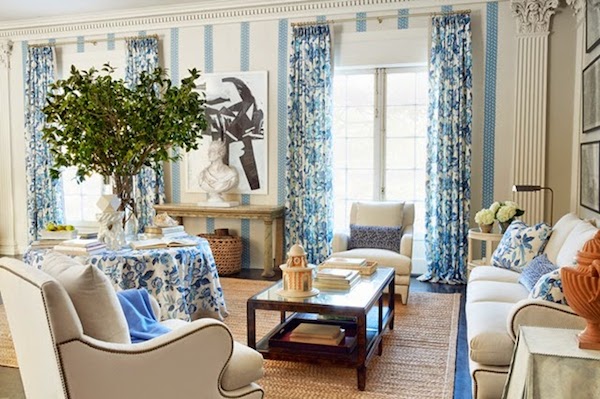 I know it sounds corny, but I also wanted to create designs that are life-enhancing. As designer's we have the opportunity to make our client's home that special place that feeds and nurtures them both body and soul!"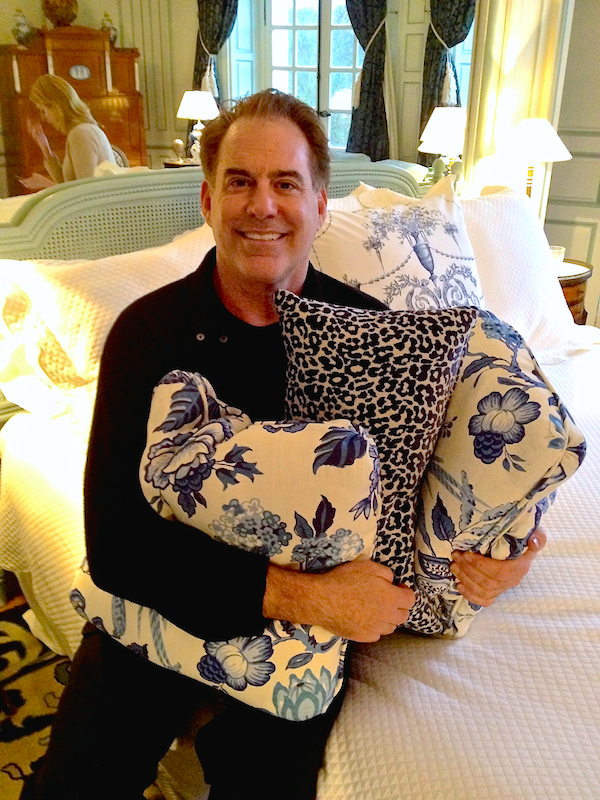 And I can think of few places that do that better than Tim's glorious Loire valley chateau, which Susanna and I were privileged to visit earlier this year. Above Tim shared a sneak peek at his Schumacher line in "my" bedroom, which you can see more of, along with the rest of the exquisite house and estate in our insider video visit below:
I am also excited to share that, for his monumental restoration and decoration of the château, a French national landmark representing one of the purest examples of 18th century architecture, along with years of "exemplary accomplishments working in exquisite French Style," Tim will be honored by the French Heritage Society at their annual New York Gala next week. Such a well deserved honor for one of the warmest and most gracious talents I know. So mille mercis Tim, for your time, your knowledge and your generosity. I know I speak for Susanna too in saying we had the most wonderful day!