In this era of consolidation, cutting corners and mass market mentality, it is a rare pleasure to come across a unique product that strives to be more. Cabana Magazine, a new Italian publication launched during Salone del Mobile in Milan, is about sophistication on many levels. From the simplest object to the rarest collectible, from a rural hut to a cosmopolitan dwelling, Cabana explores the "intellectual and emotional intimacy with buildings and their surroundings … the intense relationship of thought, place and the person."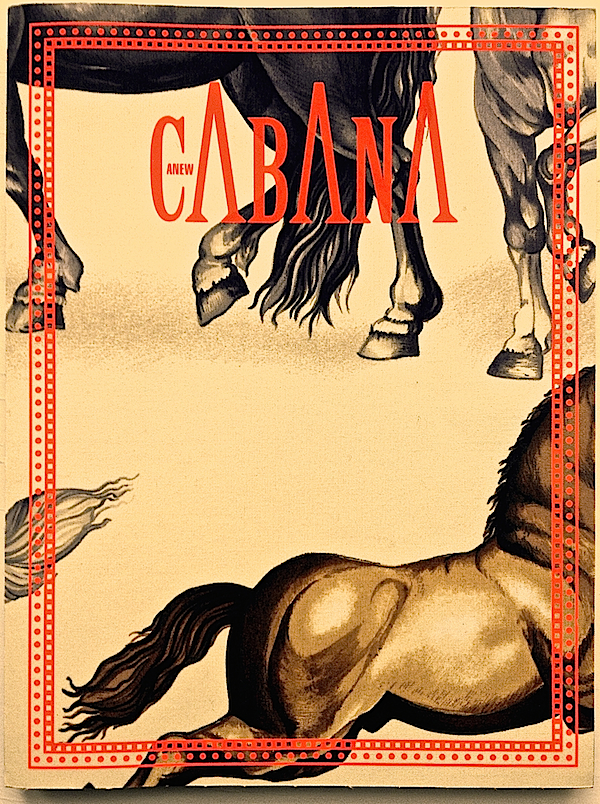 Starting with the cover, you know this new biannual publication is something special. Seven different versions were printed, all created with real Pierre Frey fabrics, some vintage and some current, mine with Haras above. And the innovative printing continues inside, with specialty papers, finishes and laminations, each selected to enhance the particular piece.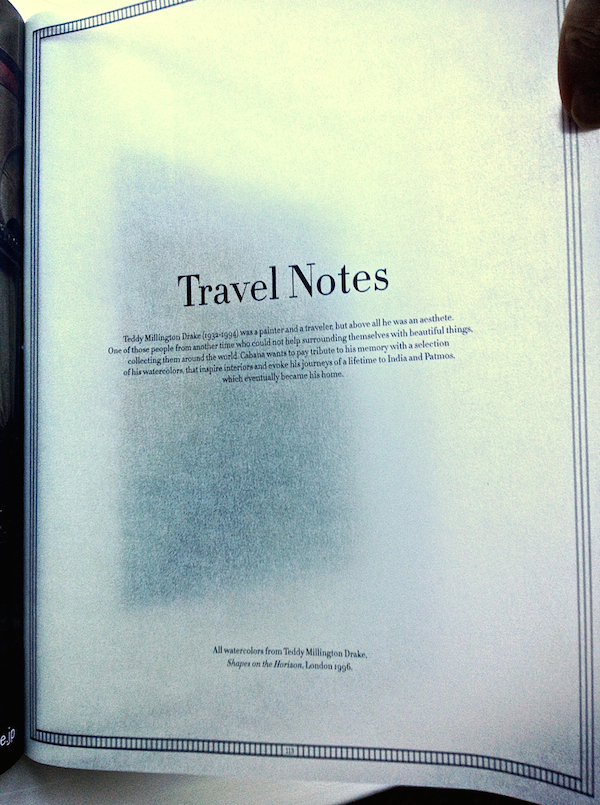 A series on Teddy Millington Drake's watercolors is printed entirely on vellum, emphasizing the ephemeral quality of both the experience and the works of the painter.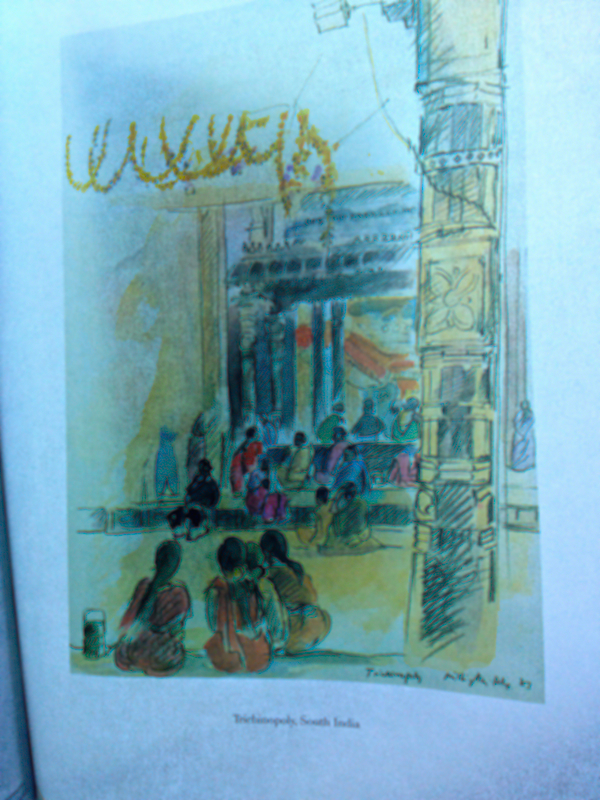 And in an exquisite fashion photo essay by Peter Lippmann, the pages are spot laminated,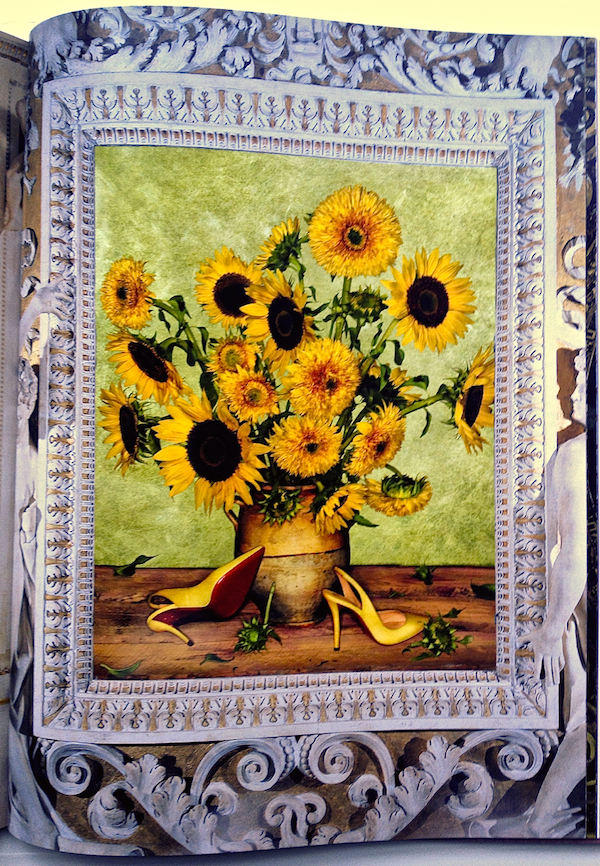 giving the appearance of rare museum quality works of art set within their elaborate frames.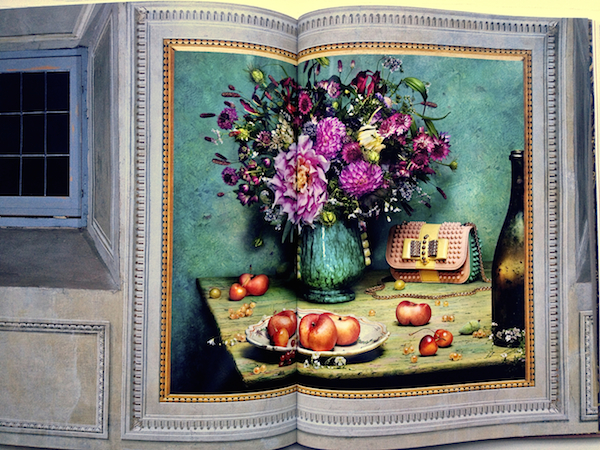 A fashion piece of another sort features haute couture dresses over 80 years ago discovered in a closed trunk in the attic of the historic Villa Erba in Cernobbio, beautifully photographed by Guido Taroni.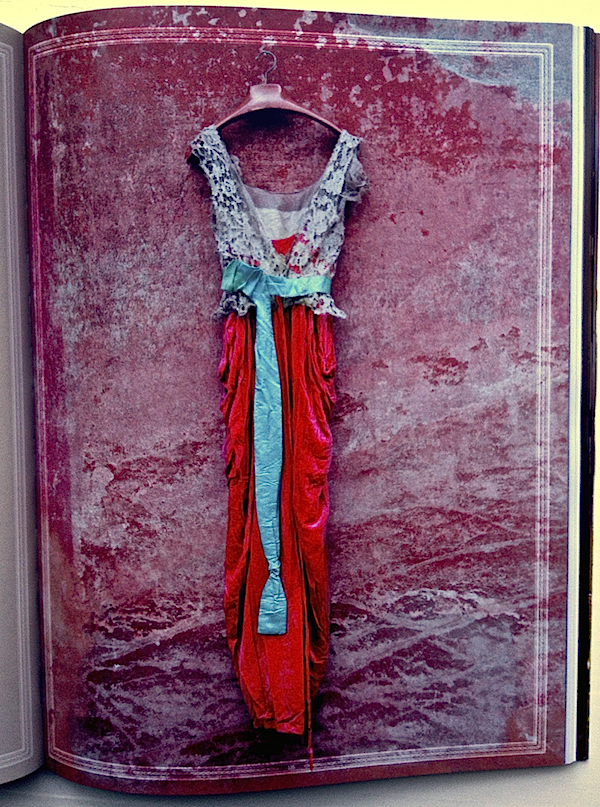 In the exploration of how dwellings affect their inhabitants lives a little mystery. While some articles are more typically journalistic, many are more enigmatic journeys for the reader to join, open to individual interpretation.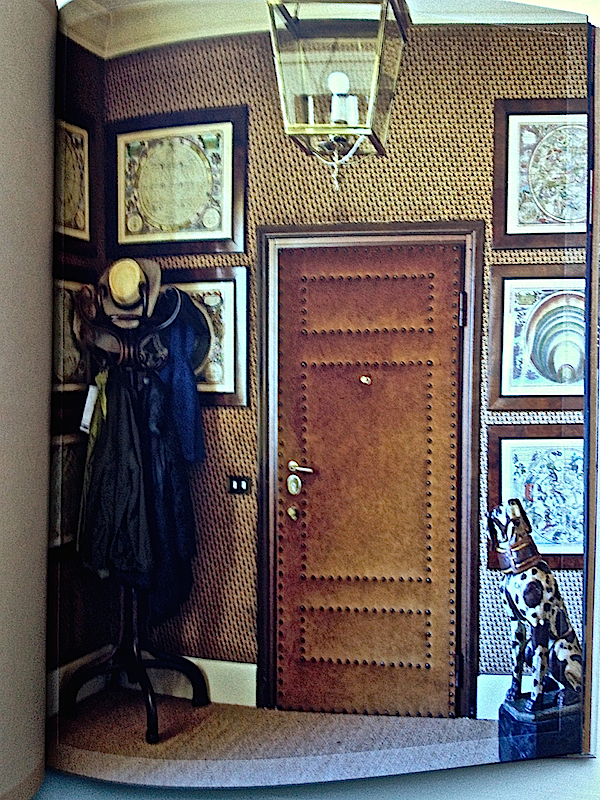 Such is a story by Taiye Selasi, accompanied by photos by Guido Taroni, of a stunning home,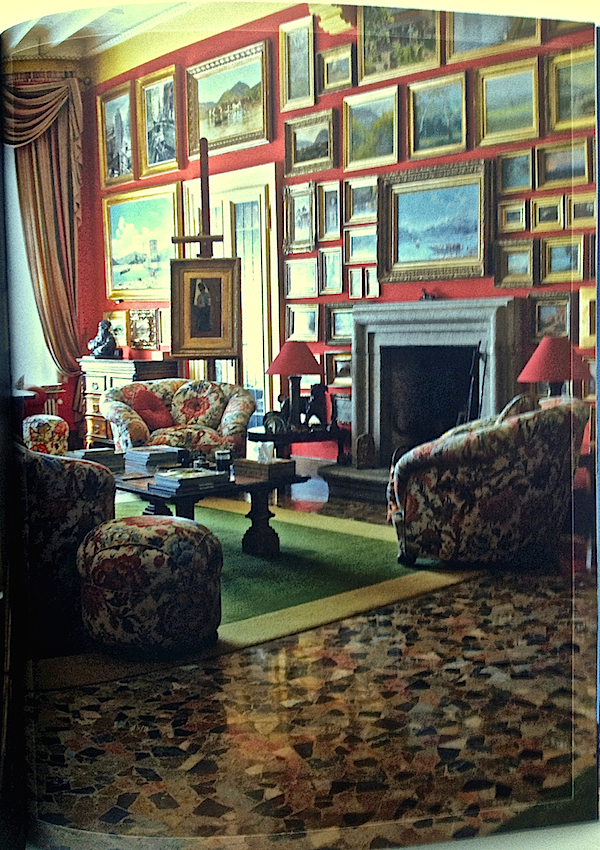 somewhere behind the closed doors of Milan.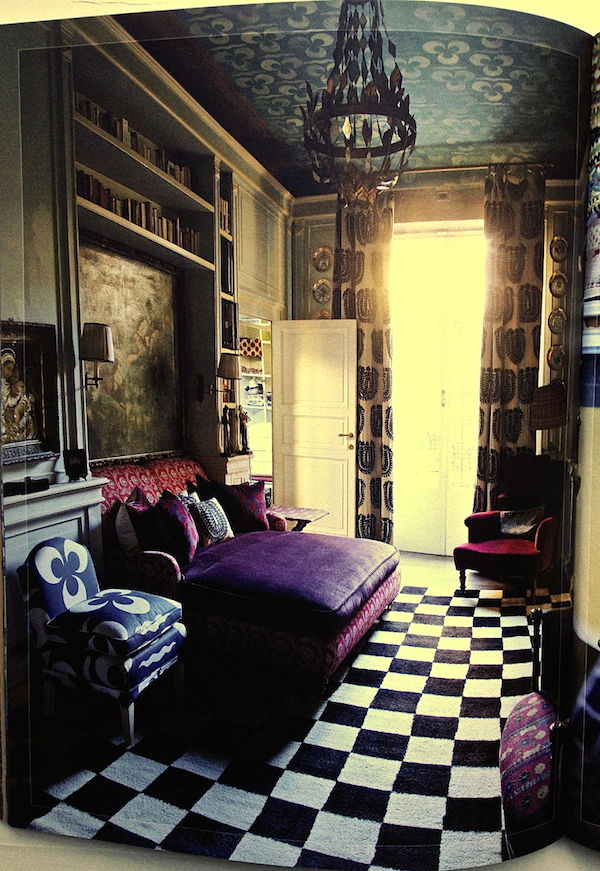 A conversation with Ivan Pericoli, co-founder of Astier de Villatte, Benoît Astier de Villatte and Setsuko Klossowska de Rola, below,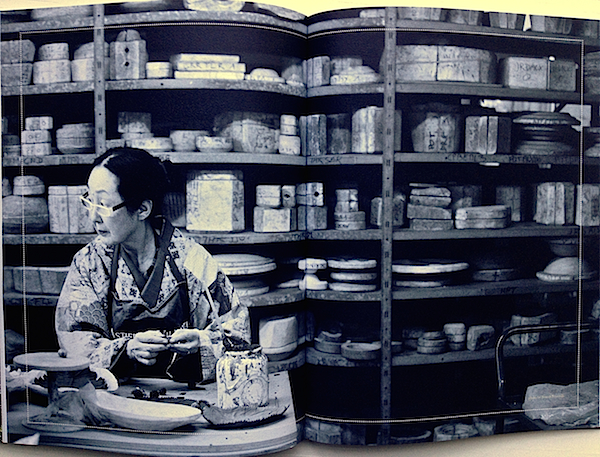 reveals the link between the Japanese painter and widow of Balthus, the French ceramic company and their new joint venture.
two photos above by Nicolas Pages
Cabana's journey also takes us to Via Orti, a sensitive renovation by the remarkable team at Studio Peregalli.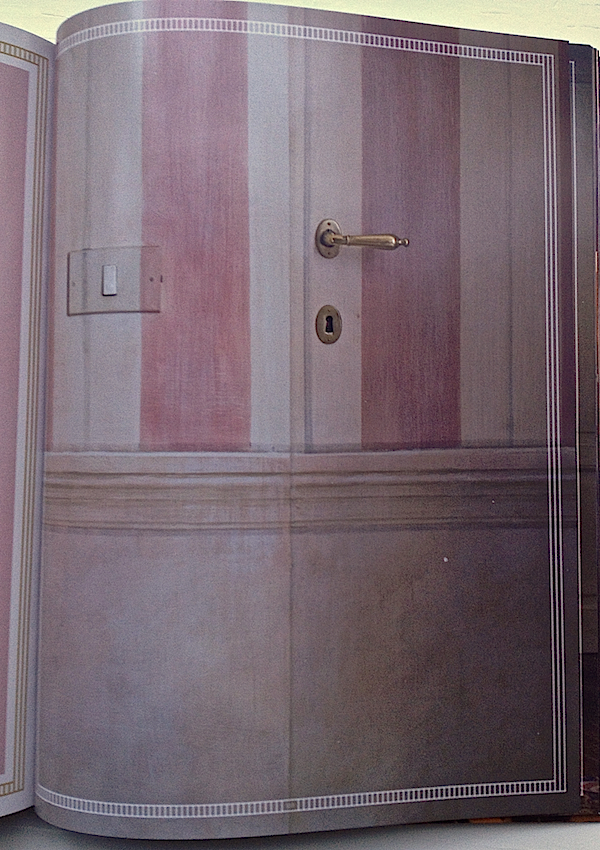 photo by Santi Calecca
And lastly, in keeping with Cabana's mission to "inspire a new generation of sophisticated globetrotters," it presents the mindboggling home of an obsessive Italian connoisseur and collector, celebrating the passion for artisanal creations.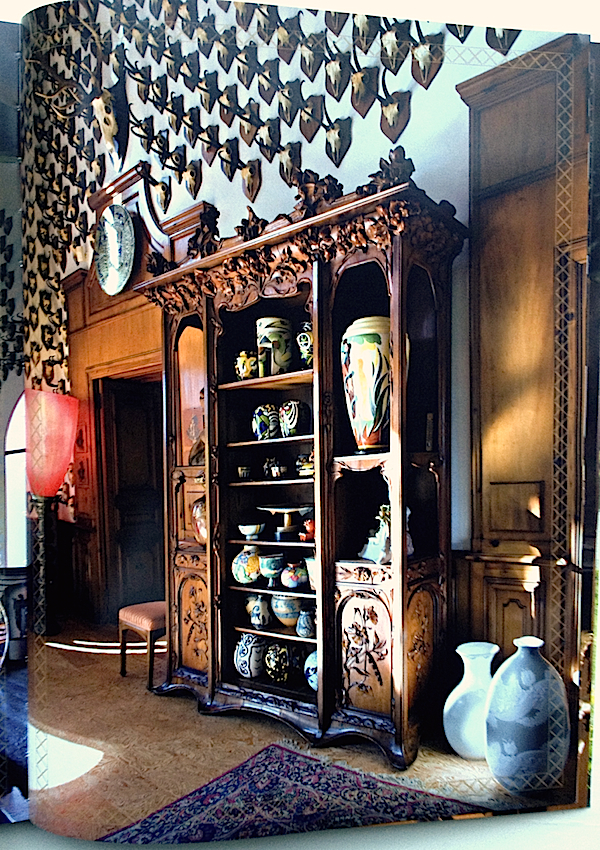 Publisher Gianluca Reina, with art curator and writer Francesco Bonami, art director Christoph Radl and the chic Coco Brandolini d'Adda and Martina Mondadori Sartogo have put together a publication of intrigue and distinction. I'll be looking forward to a second installment this fall.