Talented and charismatic, Swiss artist Alberto Giacometti was also obsessed, possessed and a perfectionist. And it is this last characteristic which is the focus of the Stanley Tucci's new film, Final Portrait. Based on the book by American writer and art lover James Lord, it follows the writer and artist's friendship and, the period in 1964, when Giacometti invited Lord to sit for a portrait in his Paris studio. What was promised to be a few hours turned into weeks as Lord became witness to Giacometti's tortured genius.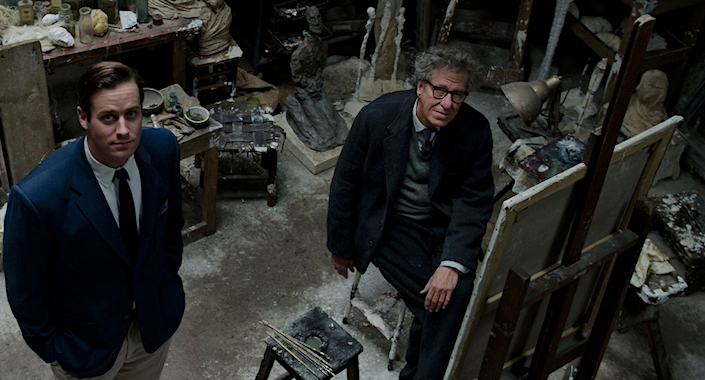 Starring Geoffrey Rush and Armie Hammer, above, the film was shot, not in Paris, but rather at Twickenham studios where Giacometti's studio was painstakingly reproduced by production designer James Merifield. As Merifield explains, "It was very important to me that when he (Rush) arrived on set he felt immediately immersed in that world. I am there to support that; my set is there to support that."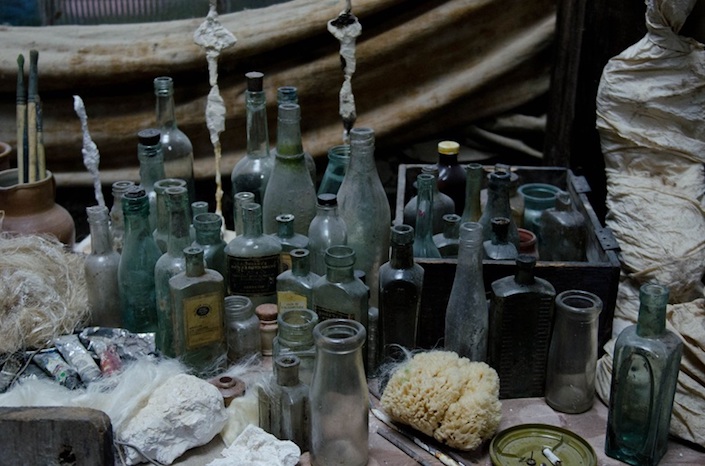 Sets are of course, often the unsung heroes of movies. In this case, however, Merifield's meticulous work has already been lauded as key to the film. To read more about his Final Portrait set, follow the link to Christie's, who sold the James Lord portrait in 2015 for more than $20 million, where Merifield chats with writer Lucy Davies.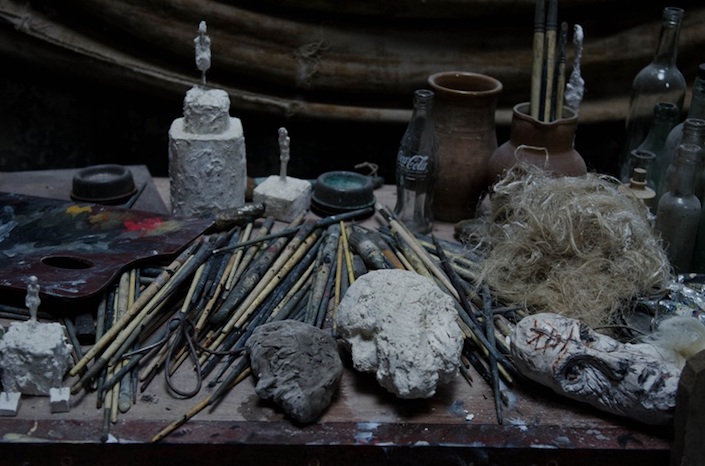 As a fan of Giacometti and Geoffrey Rush, I'm looking forward to seeing Final Portrait – trailer below.
photos courtesy Vertigo Films