While celebrity chef and author Lulu Powers is primarily known for her entertaining expertise, her creativity known no bounds. With a passion for parties, culinary creations and spirited styling, Lulu's home is the perfect expression of her fearless joie de vivre. Tag along with me and Susanna Salk as we visit Lulu in her colorful and lush Los Angeles home!
As The Entertainologist, Lulu is celebrated as a fun and inspiring source for accessible and easy entertaining with flair. And it is the same spirit in her home, where her effortless style finds expression with bold color choices and layered collections, making for personal and distinctive interiors.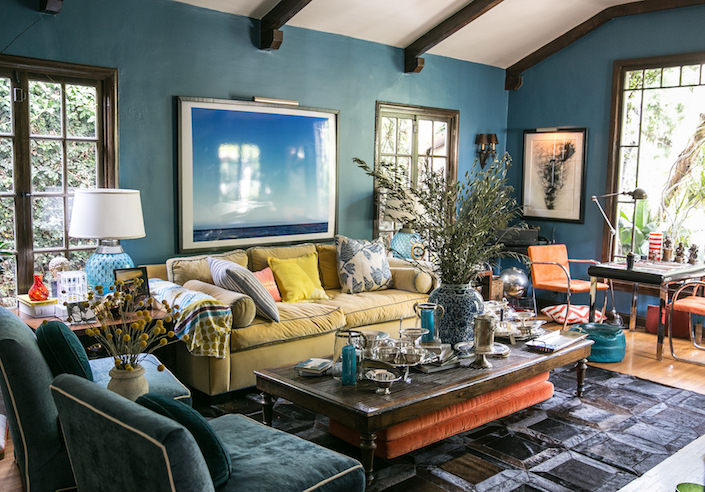 Whether inside, as in her sunny guest room, below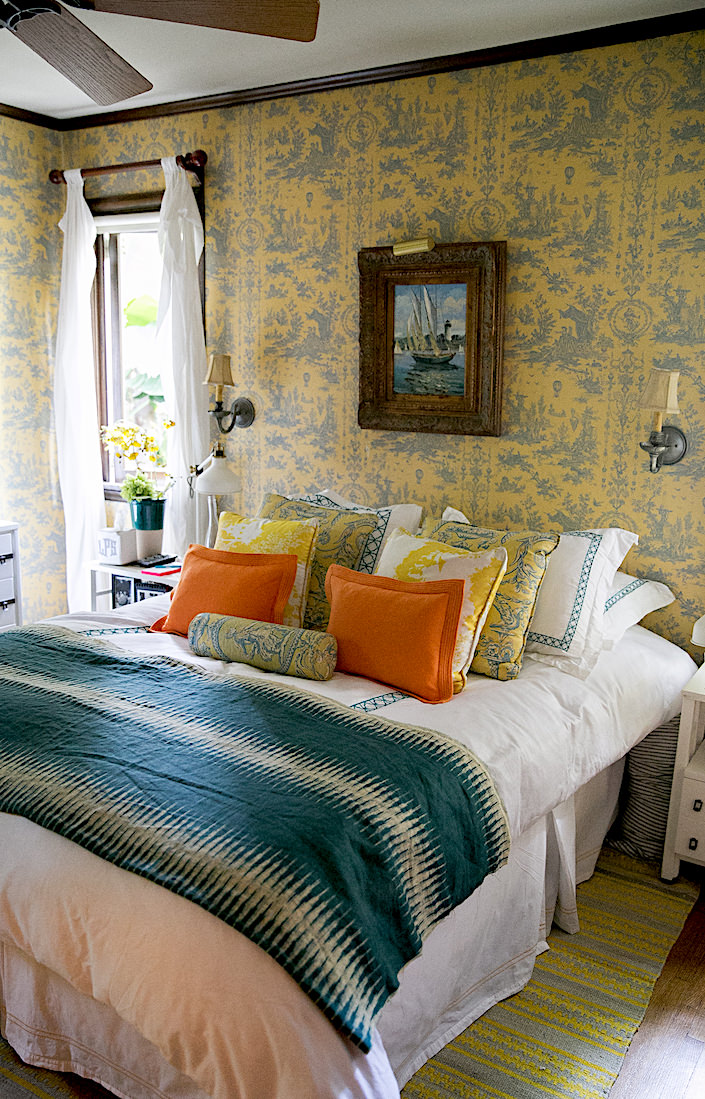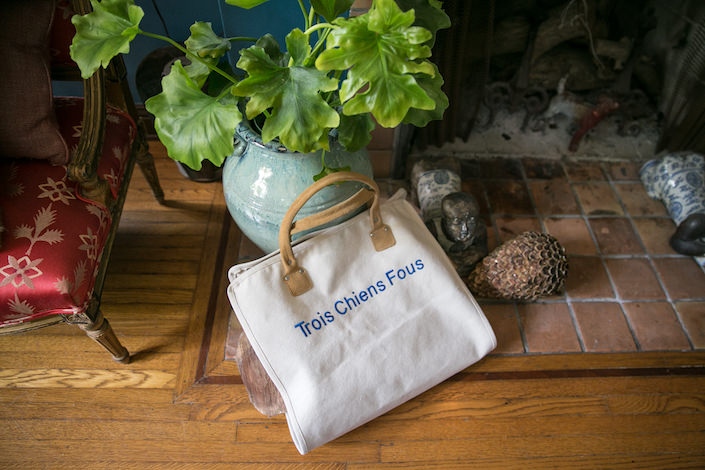 or out as in her take-me-away backyard pavilion,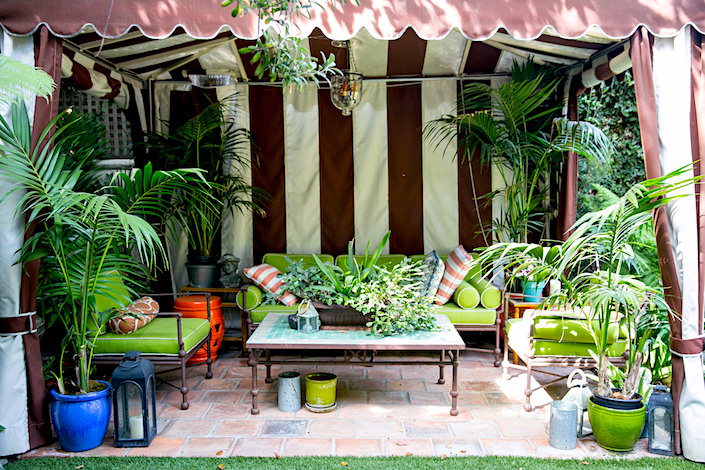 Lulu's sense of humor and joyous spirit shines through. Don't forget to find more of Lulu's fresh and innovative tips in her food and entertaining column in House Beautiful and in her book, just in time for spring and summer soirees chez vous!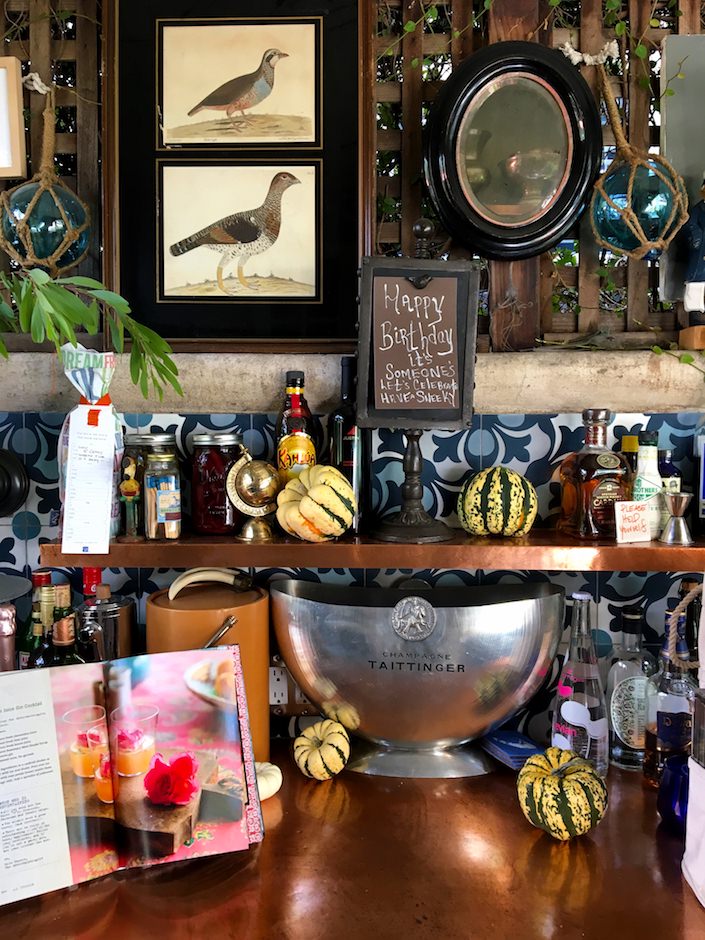 So thank you Lulu for your generous hospitality. We'll be raising our glass to you with a "sneeky" later today!
all photos by Stacey Bewkes for Quintessence