Designer Jeffrey Bilhuber's greatest talent may be informing the past with a bold confidence that feels just right for today. And nowhere is this more palpably personal than in his own country house in Locust Valley, New York. Here in Hay Fever, his 17th century farmhouse, Jeffrey has melded the best of American design history with his own family furniture and heirlooms for his distinctive and informed take on decor. Tag along with Susanna Salk and me for a behind the scenes visit with Jeffrey at his historic welcoming home.
After a massive meticulous renovation of his 1668 home, Jeffrey took to the task of making it his own. Calling on his vast knowledge of design history, he references everything from the homes of Jefferson and Washington to Colonial Revival, all with a robust irreverence that permeates the house with an optimistic attitude. Jeffrey may be one of our great American designers, but he knows the value of infusing a hearty sense of humor into a distinguished decor.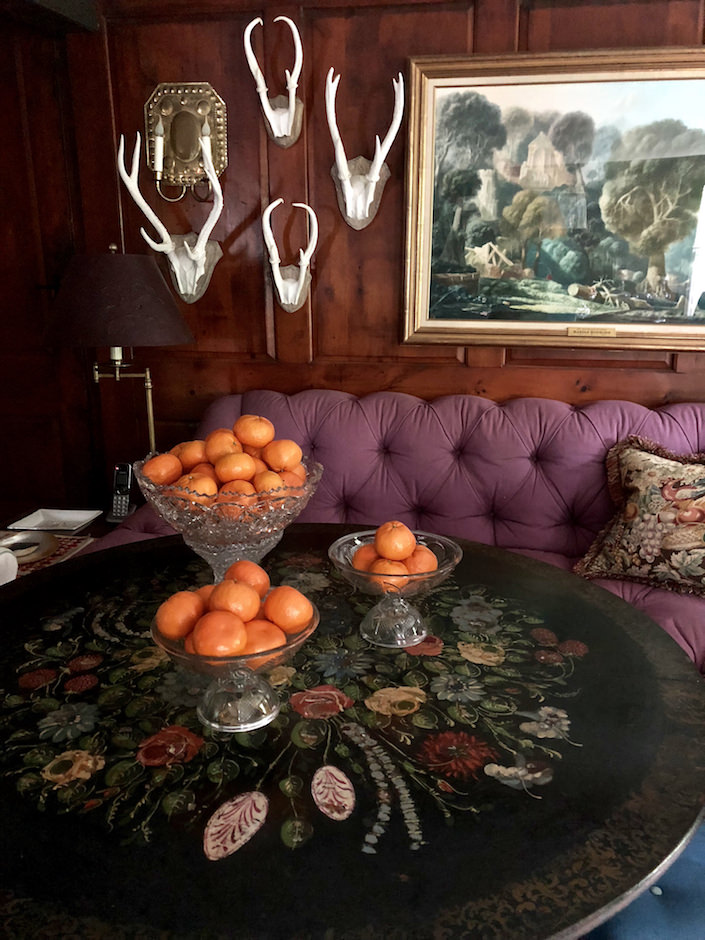 An intrepid use of color has always been one of Jeffrey's signatures and at Hay Fever he has bathed every room with saturated hues that serve as heroic backdrops for a fearless panoply of pattern, bold shapes without forgoing comfort and practicality. These same qualities can be seen in his many product and licensing collaborations including his recent collections for de Gournay and The Lacquer Company.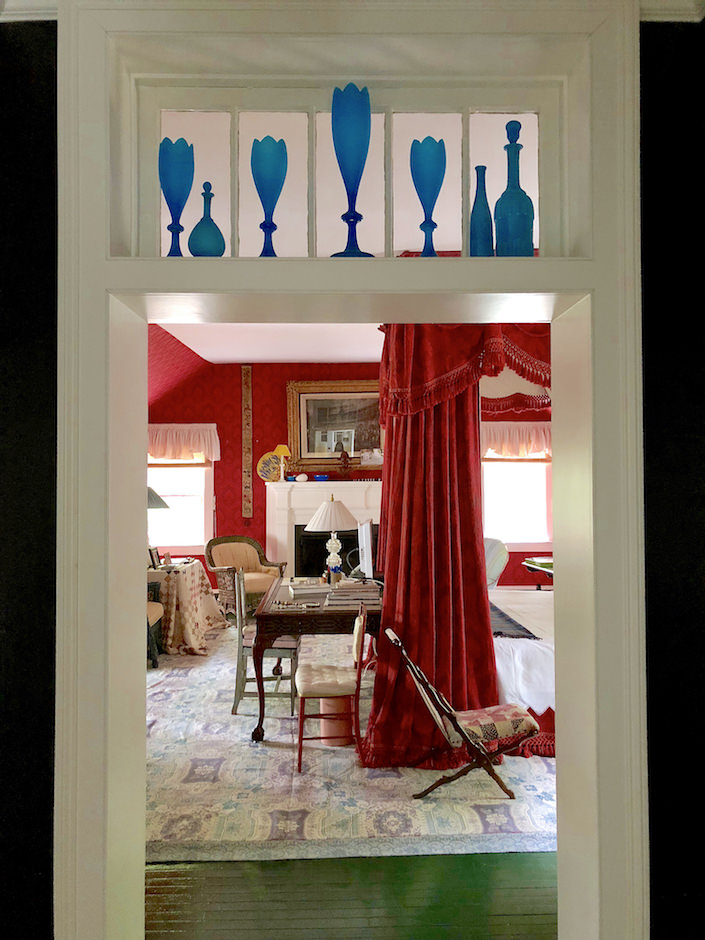 In Jeffrey's skilled hands, traditionalism takes on a new meaning – a fearless approach that is anchored to a sense of place and time yet emphatically of today.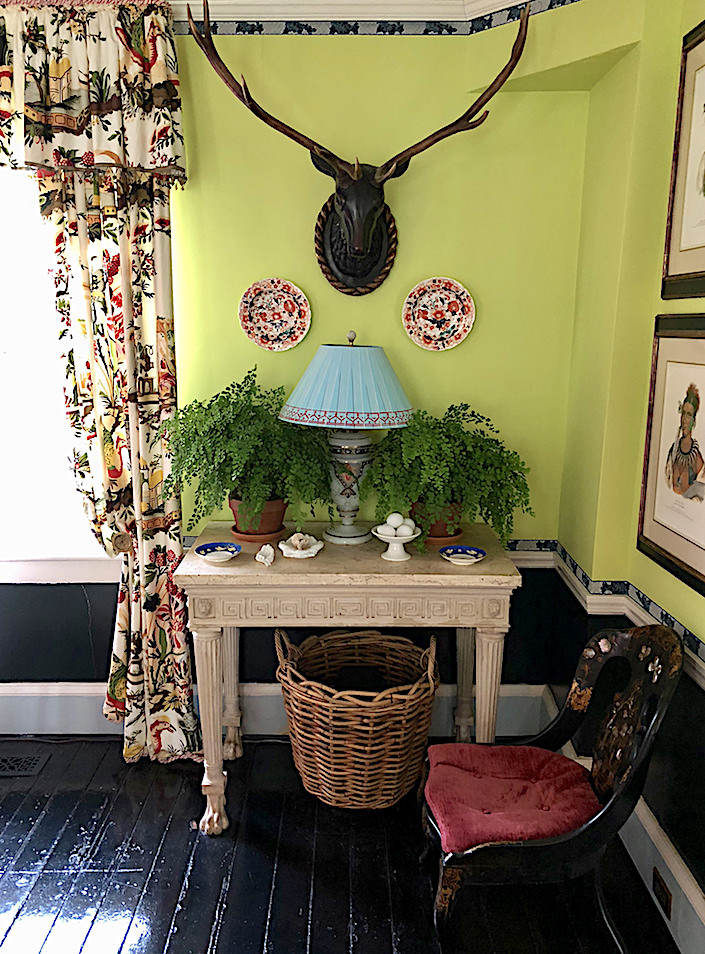 And while Jeffrey always references the past, he is also moving forward, as evidenced in his recently published fifth tome, Everyday Decorating. Eschewing the formulaic approach of book by project, here he offers "practical advice and easy-to-follow tips that inspire and empower you to make enlightened design decisions."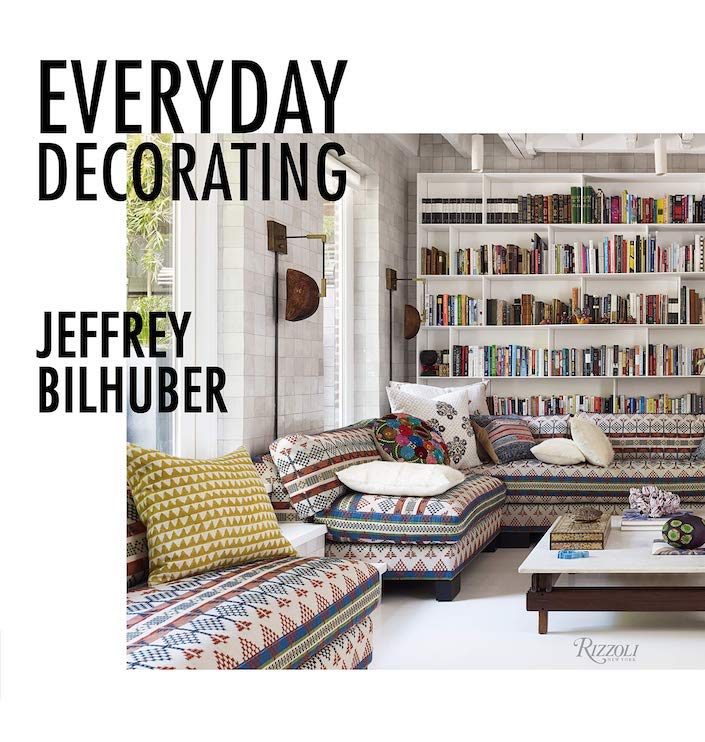 Alluding to everyone's favorite Intagram-worthy moments, Jeffery explains, "Seeing a pretty room is one thing, but knowing how to distill what makes that space work and translate those takeaways into your own home is an entirely different matter. For that you really need an expert, and that's where I come in."
photo by Jillian Wass
So thank you Jeffrey – we are delighted to share a visit with you at your stunning country home.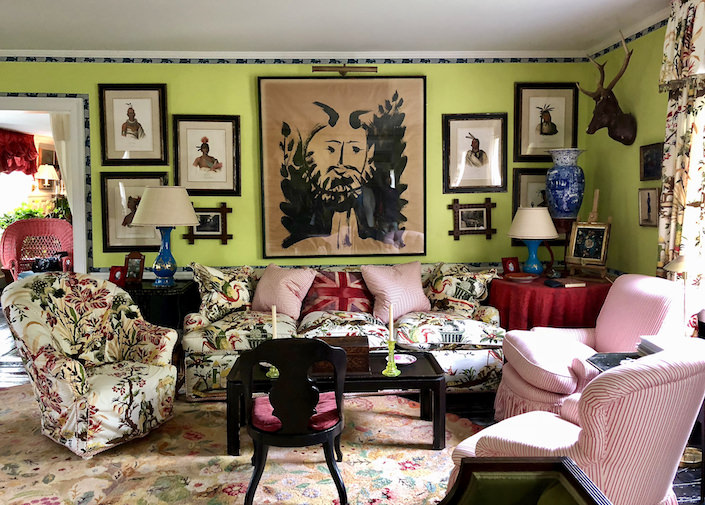 all photos unless otherwise credited by Stacey Bewkes for Quintessence