Welcome to Virtual Postcard! Our new travel series features top designers and stylemakers sharing, in brief videos, what they love about where they are traveling this summer. Inspired by the lost art of postcard writing and the travel envy instilled by Instagram, these snippets will take you, through the prism of seasoned eyes, to splendid spots around the globe. In our first segment, Dallas designer Michelle Nussbaumer takes us to her vacation home in Gstaad Switzerland. Bon voyage!
Michelle may be in Gstaad, but there's no mistaking where's she from. The Texas flag hangs proudly alongside the Swiss national and local versions.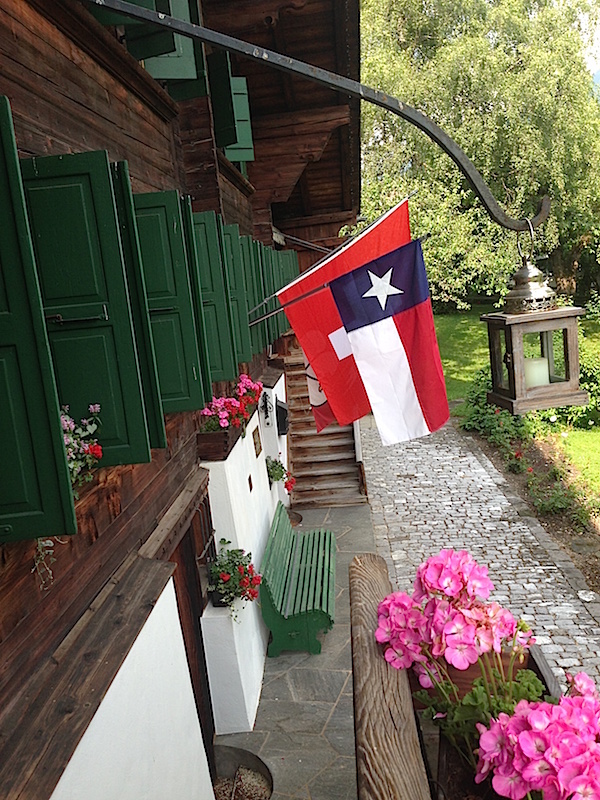 From her house, the alpine landscape is a picture perfect postcard of Heidi-like splendor.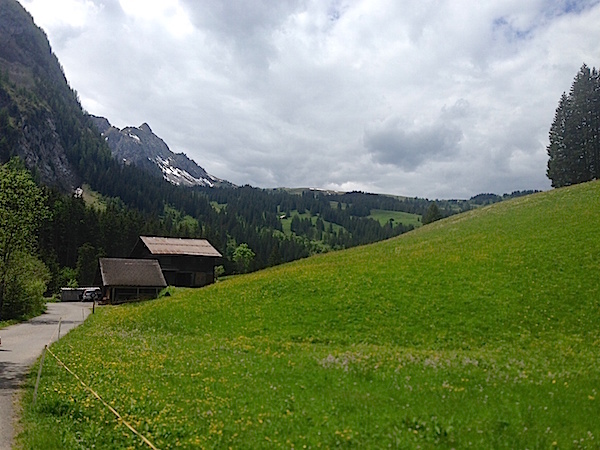 And notable homes nearby include the colossal Balthus chalet, below, which Michelle describes aptly as "the bomb." Built in the mid-18th century, it is one of the oldest and largest chalets in the country. The artist lived here from 1977 until his death in 2001 and while still privately owned by the family, the Grand Salon is used by the Balthus Foundation for cultural activities and changing exhibitions during which time the Atelier is open to the public.
photos above by Michelle Nussbaumer
A veteran world traveler Michelle's global style invades everything she does including her Swiss chalet. Her fearless mix and match signature can be seen in her chic Dallas shop Ceylon et Cie where finds from around the world are complemented by her own fabric line and custom pieces.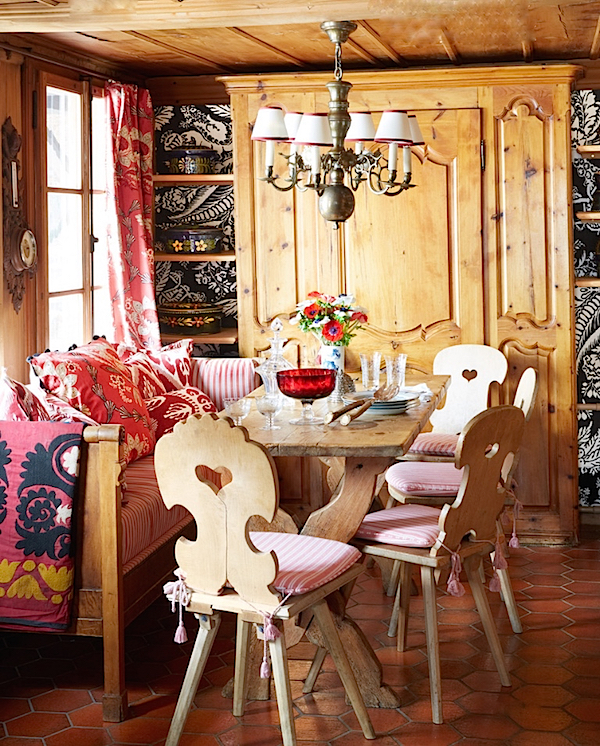 You may remember the fabulous feature of Michelle's chalet last fall in Veranda magazine, where you could see how effortlessly she paired local antiques with bright ethnic prints as in the kitchen above and dining room below.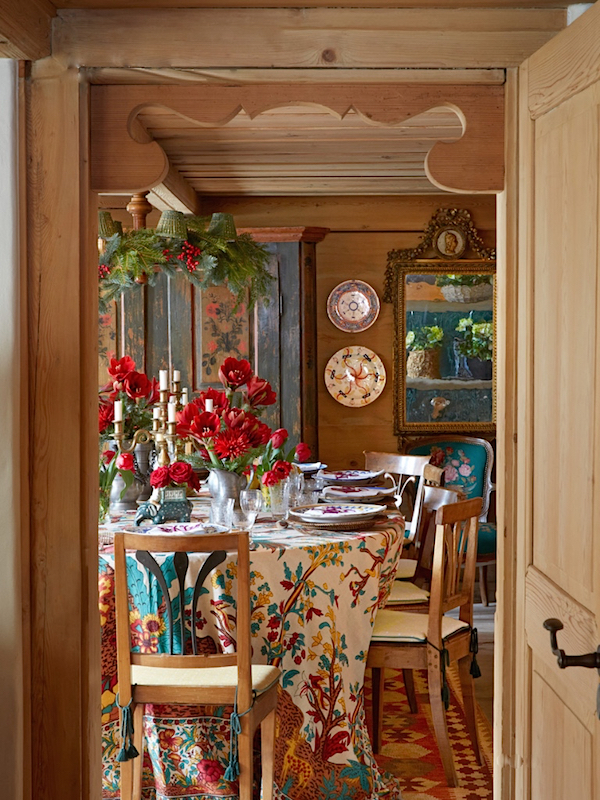 Ikats and suzanis give the bedrooms a modern edge with a riot of color and pattern that is warm and welcoming.
three photos above by Melanie Acevedo for Veranda
Thank you Michelle for sharing a glimpse of your Gstaad with us! Look for our next virtual postcard coming soon!