Remember the postcard, that charming missive that continually arrived in your mailbox all summer? It would inform you that one friend had made it to the top of the Eiffel Tower or that another was visiting the crown jewels with her family. It was our only visual link to everyone's summer vacations and wanderings. My sister recently came upon a group of postcards I had sent her during my college summers. From my base in Switzerland, I would take my trusty Eurail pass and rather capriciously head to my desired destination, one that was close enough and I could afford. It offered quite a few options. Below, the alpine village of Grindelwald in the Swiss Berner Oberland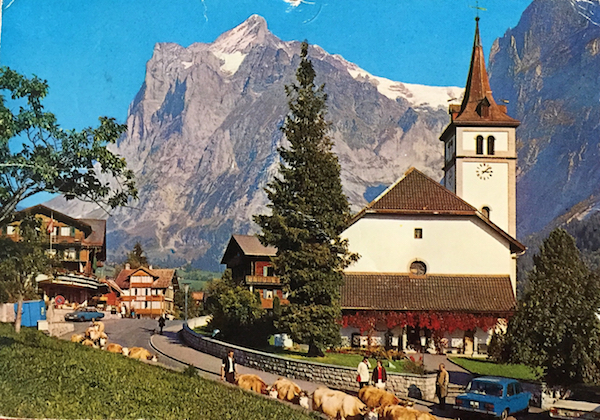 where the family I spent my summers with had a chalet (in the middle below).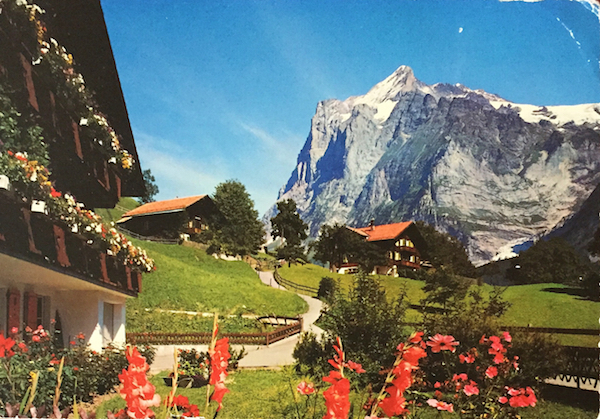 I would carefully craft my message, writing in minuscule print to squeeze in as much descriptive text as possible. Who knows when I would be communicating next. It might have been from Helsinki, where I visited the Sibelius monument and shopped for bright Marimekko dresses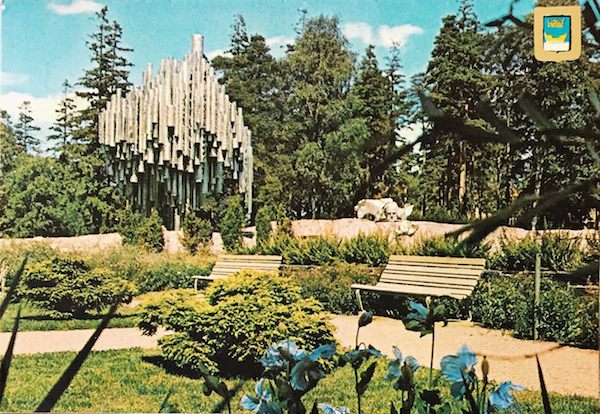 or from the Isle of Skye, where the misty landscapes reminded me of the romantic mystery of "The French Lieutenant's Woman."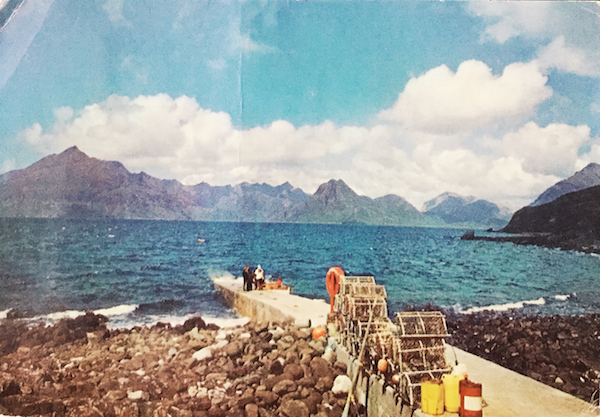 While we may still indulge in written invitations, thank you notes, or short announcements, the postcard has slowly gone the way of many hand written communications. Technology has taken care of that. Now the way many of us follow along with friends', acquaintances' or even strangers' escapades is on Instagram, where travel envy is in good supply all summer long. But that gave me an idea – what if we took those enviable shots one step further. So tomorrow, join us for the debut of a new video travel series, as we usher the postcard into a new era. It will be just like getting a postcard in your  inbox!