The intersection of art and design frequently raises many questions. Is art considered not inherently as important or valuable when it has a function? Or should it perhaps be considered even more important since it enhances the owner's life on a daily basis on both a physical as well as emotional level. The answer to that question can be perused at the spring design auction at Christie's tomorrow (June 10) where an impressive collection of modern masters from the 20th and 21st centuries are displayed.  I stopped by for a peek yesterday and wanted to share a few of the amazing pieces as they may not be available for public viewing again for quite some time. The entrance to the preview is marked by a monumental Frank Gehry fish lamp study in paper. Almost impossible to shoot, the fish a recurring theme in Gehry's work, is overwhelming in scale yet light and ethereal in form and structure.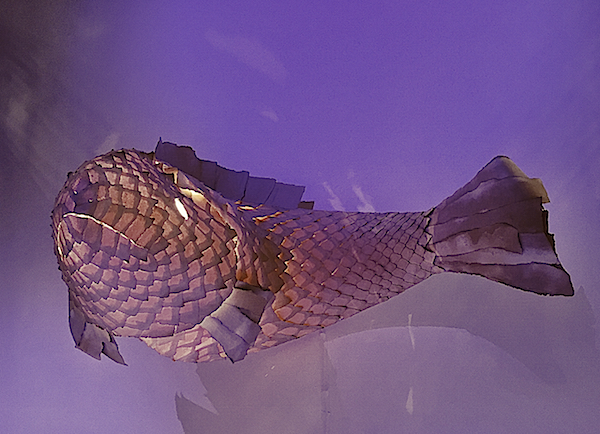 There are a number of incredible Lalanne works including François-Xavier's "L'Ane de Pompadour" from 1973, below. From an edition of eight, the bronze donkey desk is a wonderful example of Lalanne's playful and organic approach to art. Their work represents the best of the blurred lines between fine and functional art.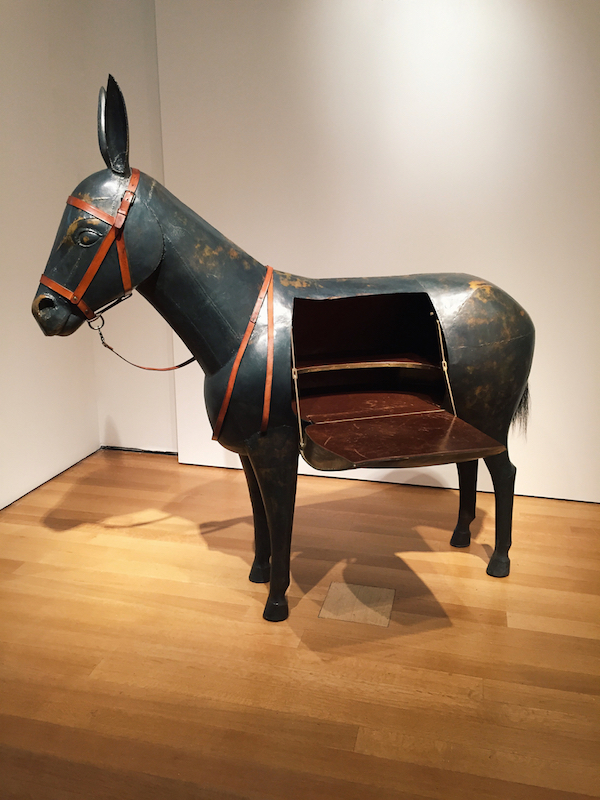 Claude Lalanne's iconic "Pomme Bouche" from 1975 is so charming and whimsical it would put a smile on your face every day.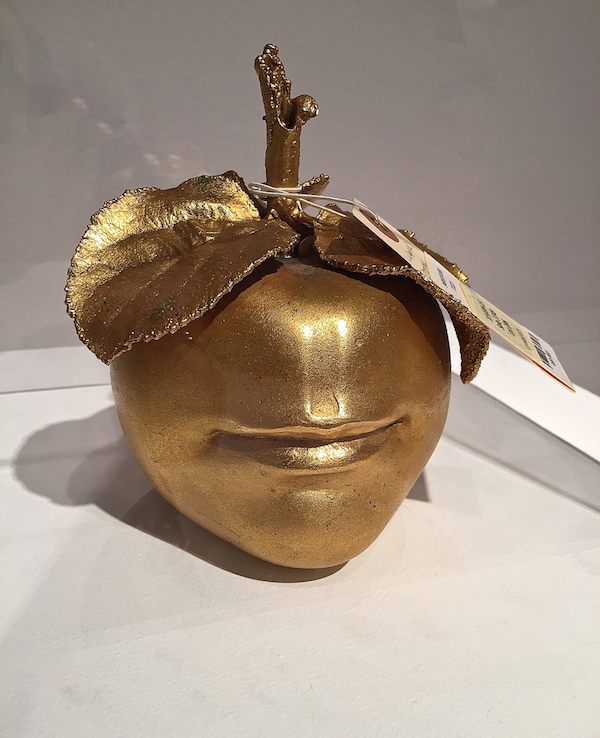 And I can't imagine a more lovely or timeless centerpiece than the Lalanne "Heron" from 2009 of gilt-bronze and votives of pâte-de-verre.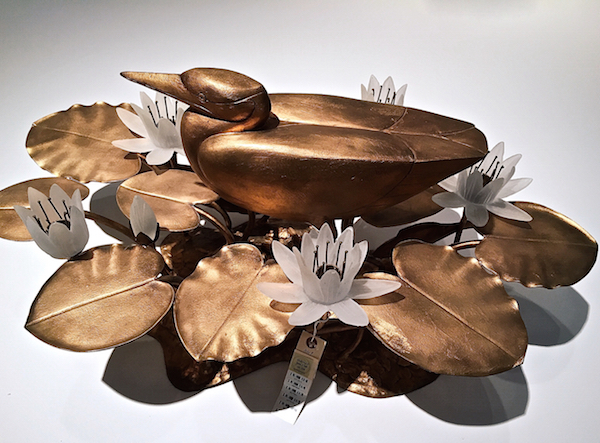 Hervé van der Straeten is a favorite artisan among collectors as well as many interior designers. Two stunning chandeliers of his are featured in the auction. Astrolab, below, from 2007, in patinated bronze is strong and celestial, casting marvelous shadows,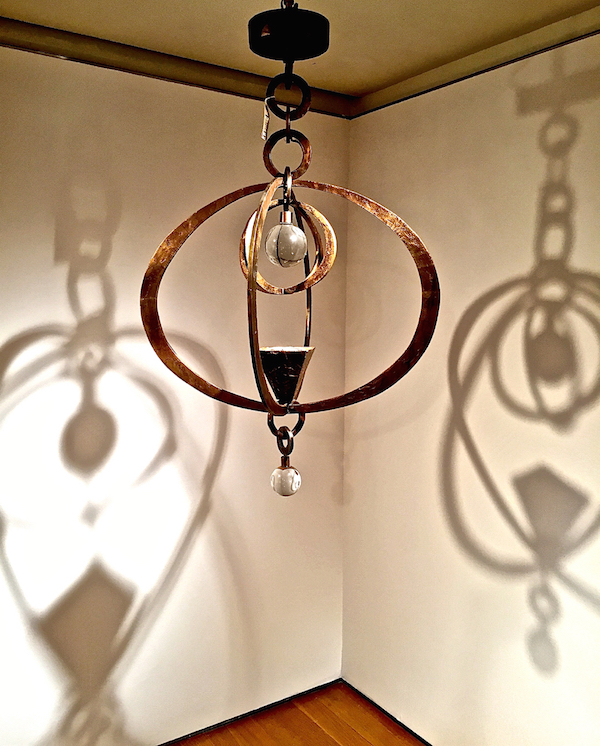 while Rosier, also from 2007, has a more delicate and earthy tone.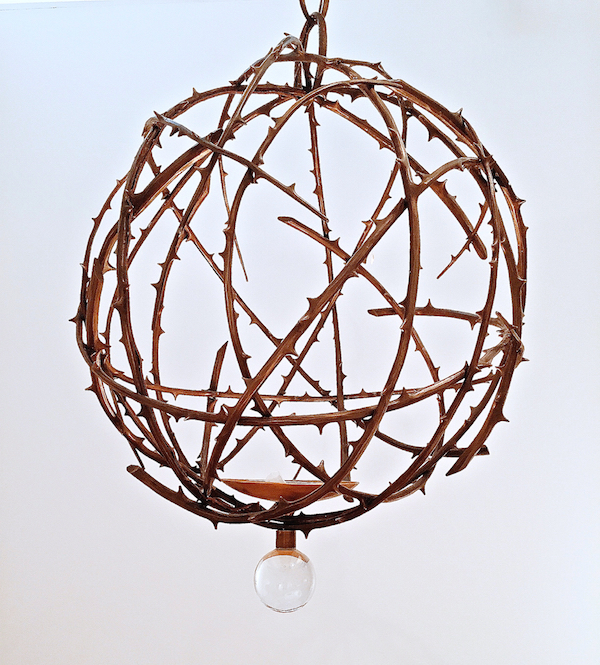 Chairs is one of the largest and most varied categories in the auction, from Carlo Bugati's highly decorative hand-painted parchment over wood side chair from 1902,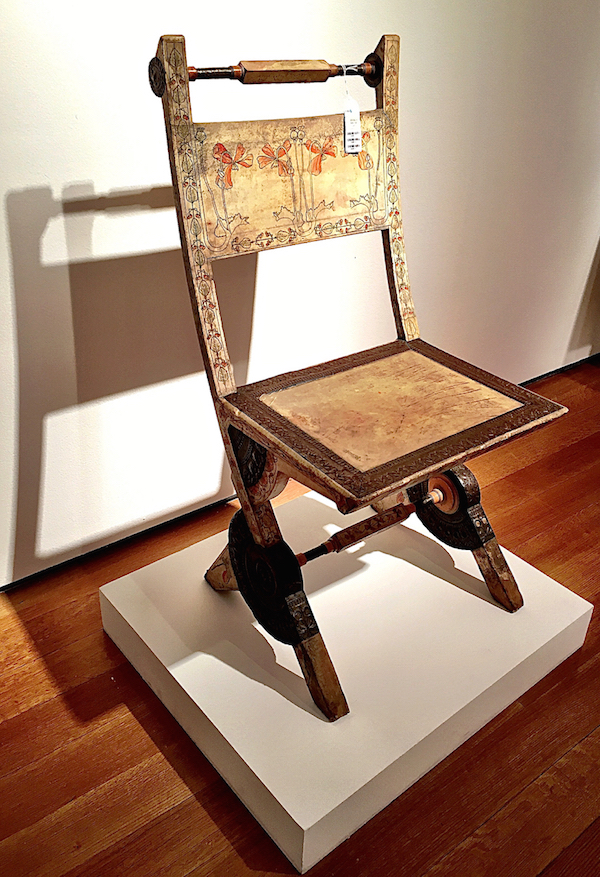 to E. & SV. Olsen's circa 1950 sheepskin wingback chair shown with Jean Prouve's classic "Swing-Jib" wall light from the same era,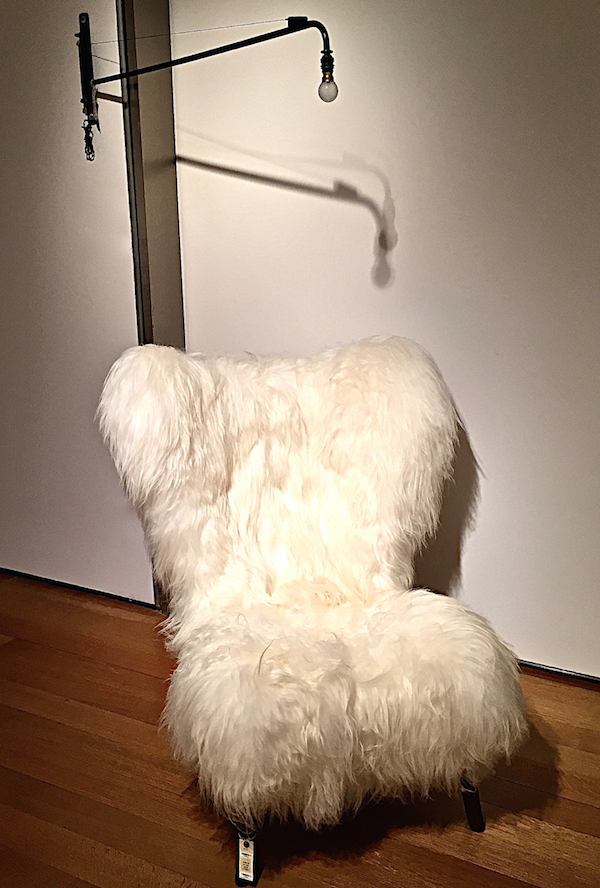 to a pair of Marc Newson's flowing biomorphic "Micarta" chairs from 2006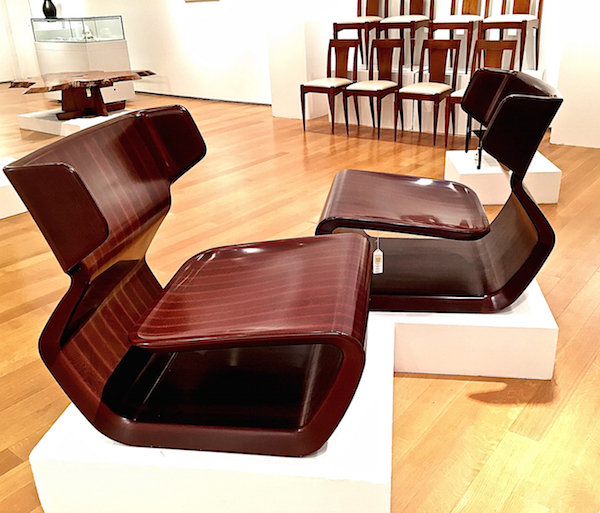 to a set of four Maurice Dufrene elegant Deco burl walnut chairs from 1920
with marvelous mother-of-pearl, ebony and fruitwood inlay detailing.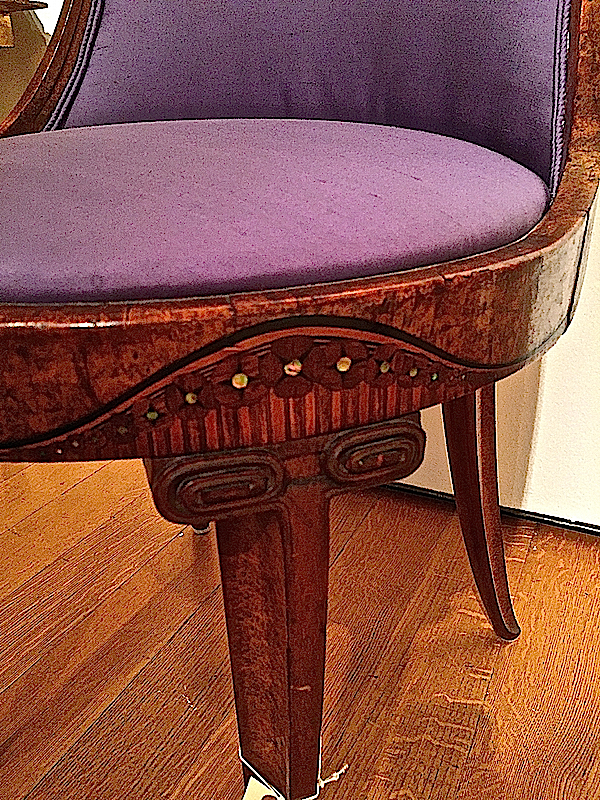 One of the showstoppers is the Fornasetti and Gio Ponti "Architettura" Trumeau from circa 1970.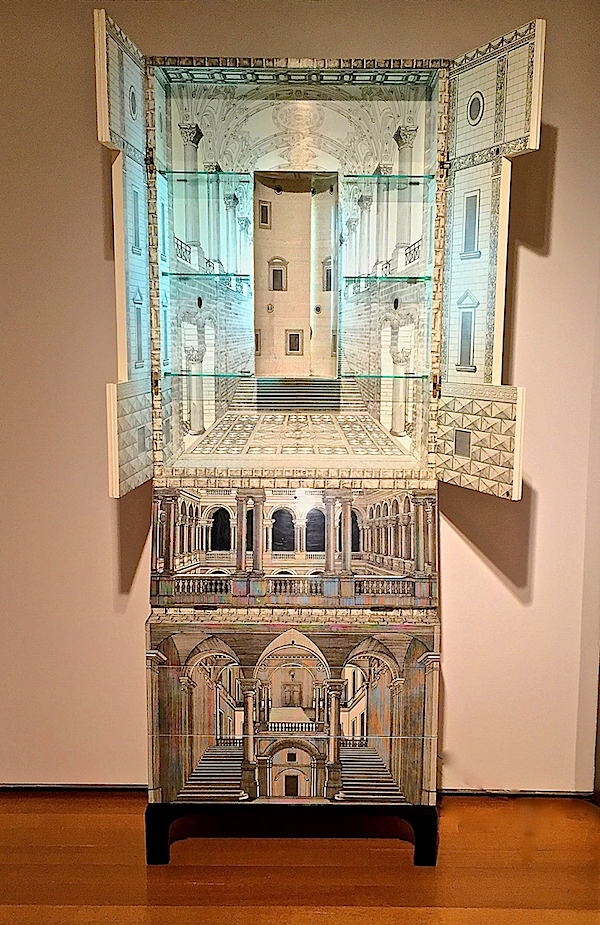 With highly decorative surfaces, its genius lies not only in the intricate patterns but in the innovative shape – like having a mini monument in your home.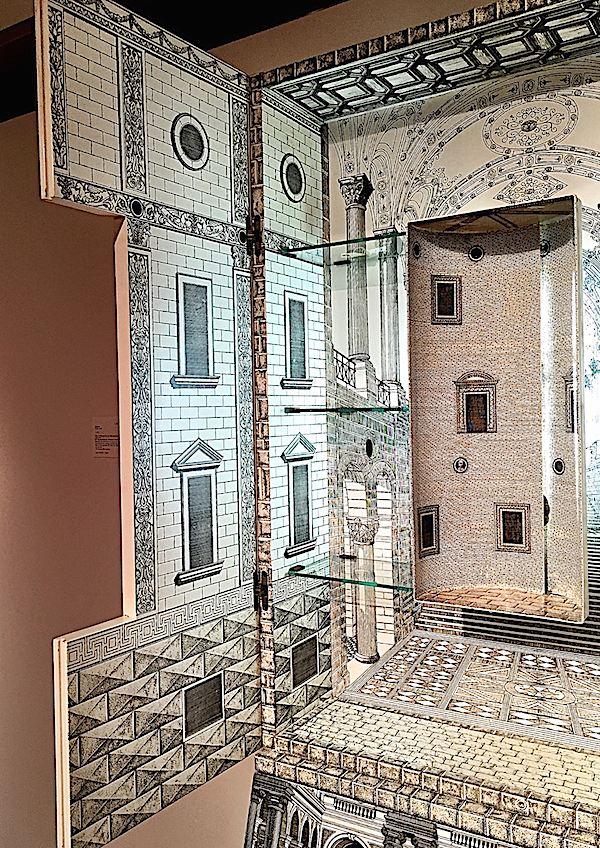 Another favorite cabinet is one from 2010 by Kam Tin, continuing the tradition of Yin Zing's meubles bijoux. Made of pyrite stone and brass, its highly articulated sparkling surface assure its jewel-like appeal.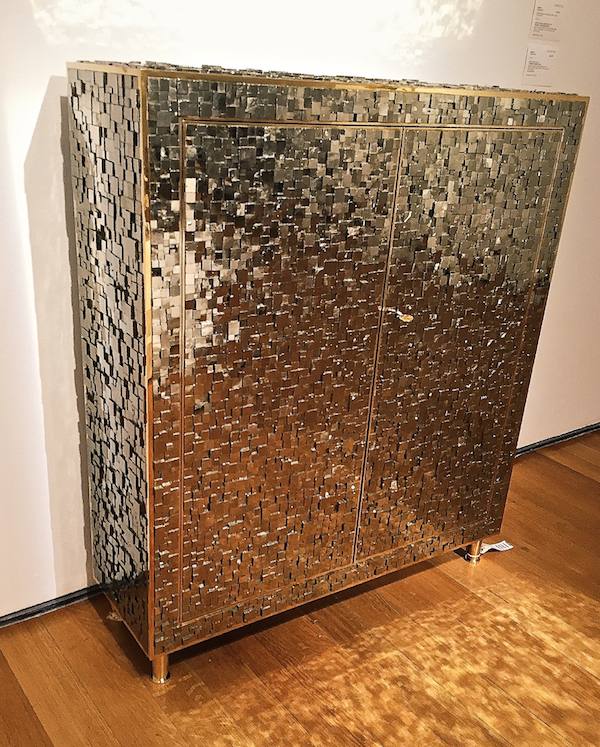 This vignette features a trio of beauties. The Marc du Plantier desk was designed for Parisian fashion designer Jacques Heim in 1936. Executed in several different iterations, this example is of painted wrought iron with a leather top. The stately gilt bronze sconces are by Domique from the 1930s with classic French deco detailing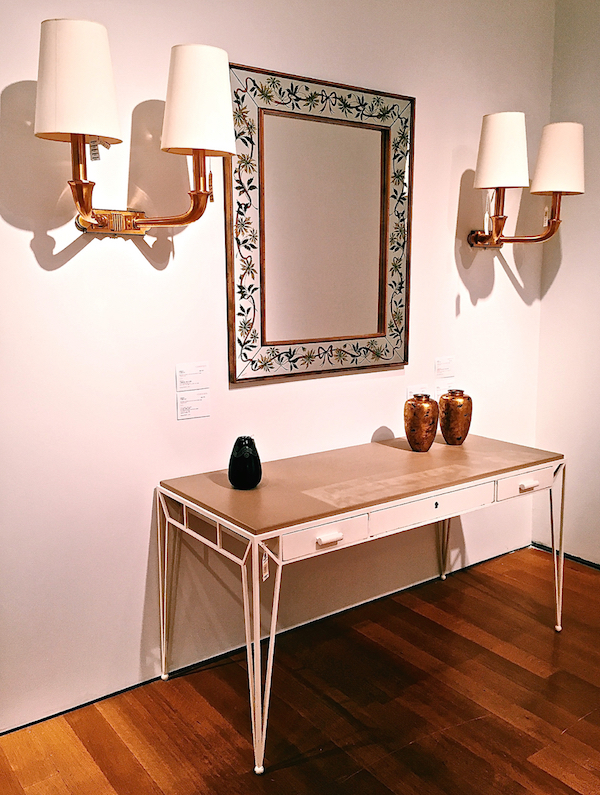 and the mirror is French from the 40s with a very pretty verse églomisé design.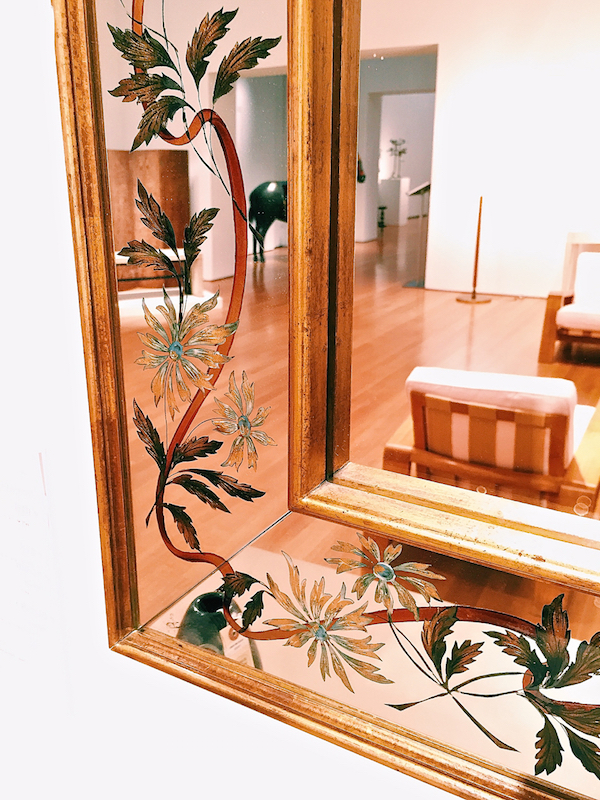 With my tabletop obsession, I couldn't resist including a wonderful 177 piece "Bayonne" Puiforcat flatware service designed in 1924 and produced sometime post 1973.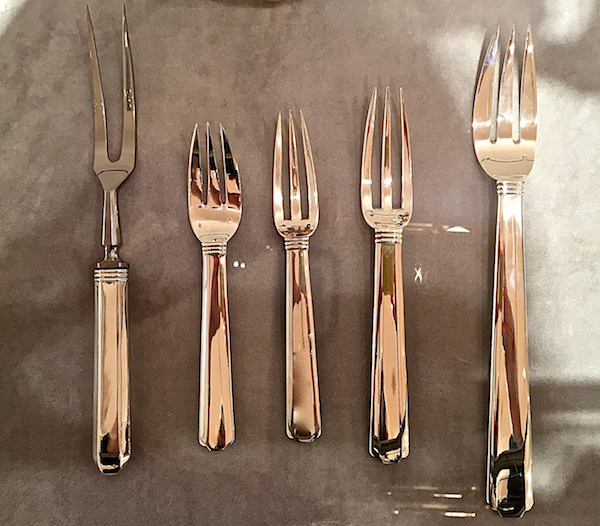 My final inclusion is Edgar Brandt's "Tree." From 1924, this amazing wrought iron tree was created by the artist  as a commission for the Cheney Brothers Silk Manufacturing Company in New York. The artistic director of the company had seen Brandt's work in Paris where they then collaborated on a show at the Louvre for a new fabric line inspired by his work. This tree is the largest example from the commission that has ever come up for sale. You can read more about it on Christie's site in an illuminating piece by Department Head of Design Carina Villinger.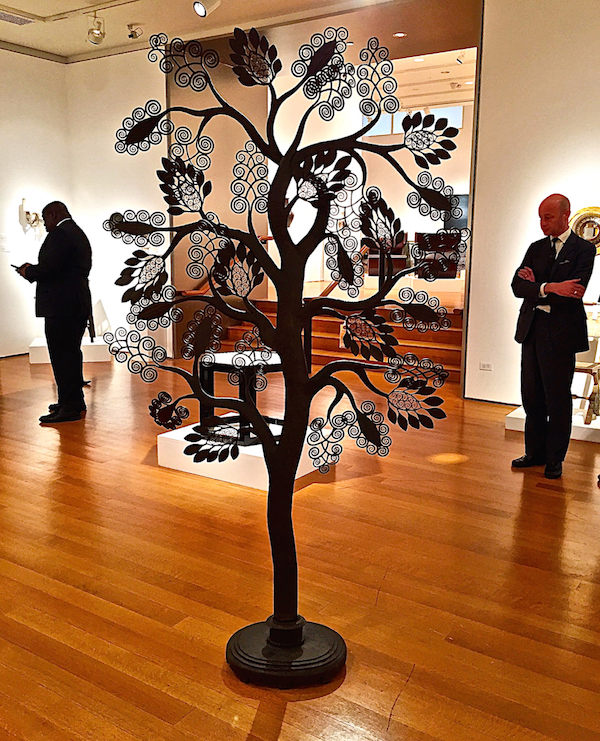 Perusing an auction such as this serves not just as a tour of beautiful decorative art but as a wonderful way to educate your eye. If you are in the city today, I recommend a quick visit.