Nobody knows how to give good travel recommendations better than a local. And when that local is the head of a prestigious third generation luxury hotel group and lives in a 17th century palazzo overlooking the Grand Canal in Venice, I pay attention. Monday in the Financial Times' How to Spend It section, ran the final installment of  The Bauers Hotel Group CEO Francesca Bortolotto Possati's five day diary tracking her life in the City of Bridges. While each day revealed favorite stops in her home town, the last day in Venice (actually a weekend) outlined special places she took out of town guests visiting from Hong Kong. Since the article was text only, I thought it would be fun to share a few of these coveted locations, with photos and additional information, here. And if you're planning a trip to Venice, of course any of the four Bauer properties would make an ideal base from which to explore – below the marvelous meditation pool at the secluded Villa F on Giudecca Island facing St. Mark's Square.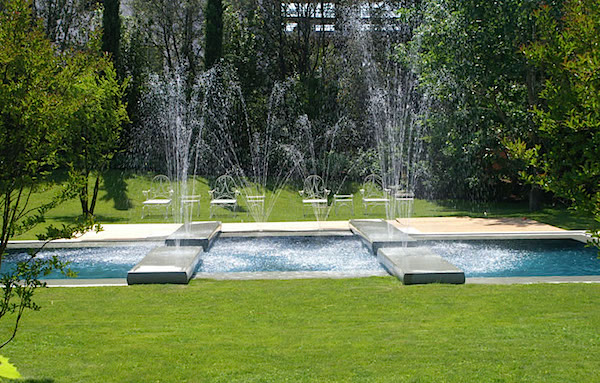 Destination number one was the Cantine Ferrari Trento – by helicopter. The oldest and most recognized producer of sparkling wines in Italy since 1902, Ferrari was passed on to the Lunelli family in 1952, which is now in its third generation of shepherding the company into the future with tradition, innovation and Italian style. In addition to the winery, the Lunelli family restored a splendid Renaissance country house, Villa Margon, dating back to the early 16th century. Surrounded by the vineyards at the foothills of the Italian alps, it is here that the company entertains its guests.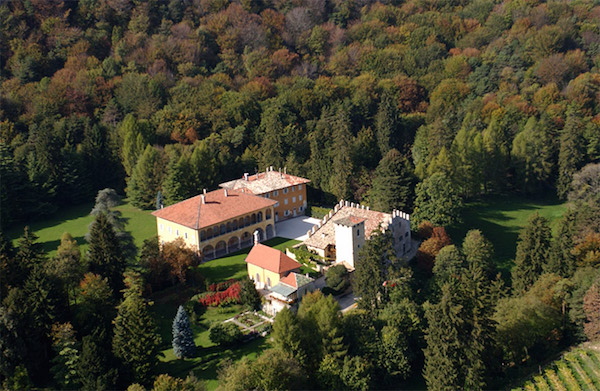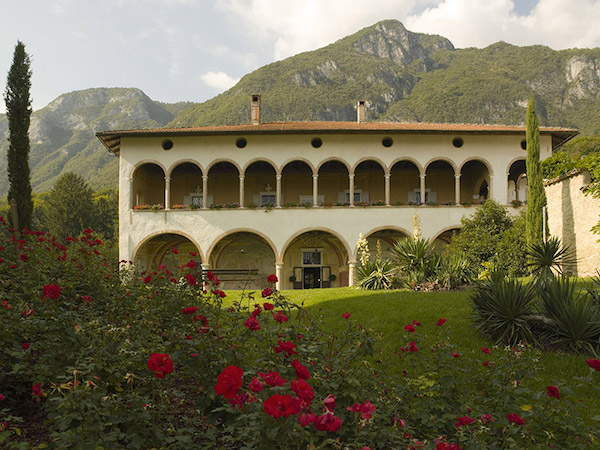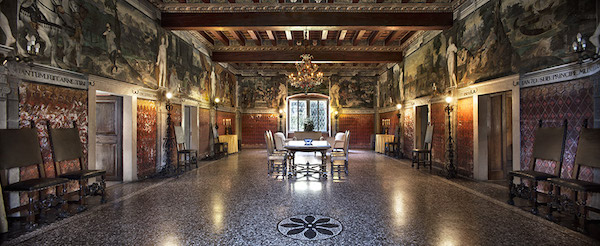 It was to Locanda Margon, the Ferrari company's restaurant, that Bortolotto Possati brought her guests, where they enjoyed lunch on the terrace overlooking the beautiful Trentino countryside.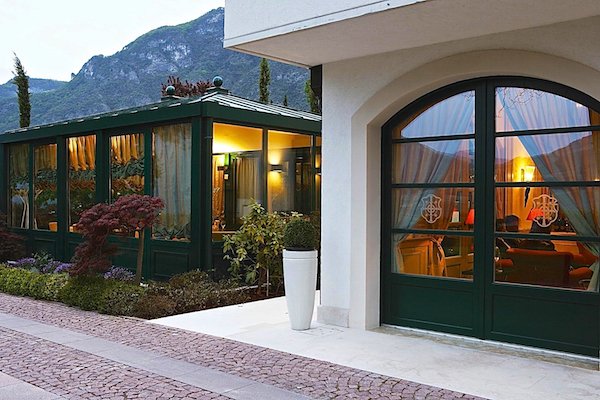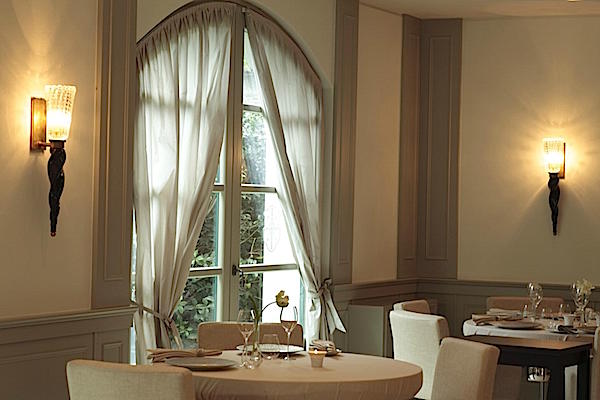 Back in Venice they visited the Galleria dell'Accademia museum, housing an impressive collection of Venetian art from the 14th – 18th centuries.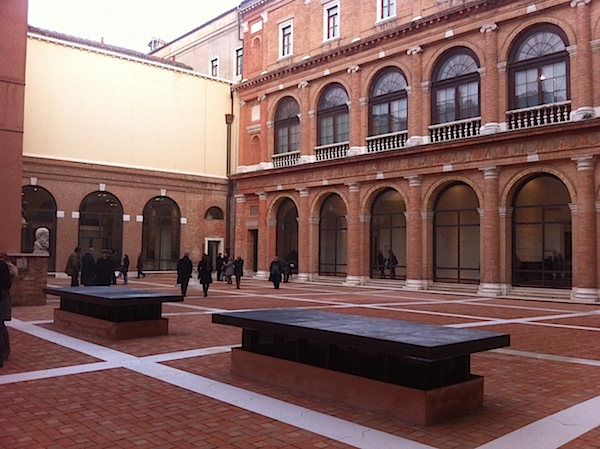 Including works of Titian, Tintoretto, Veronese and more, it is newly reopened after a dramatic renovation by Venetian architect Tobia Scarpa, who updated the original restorations done by his famous father, Carlo Scarpa.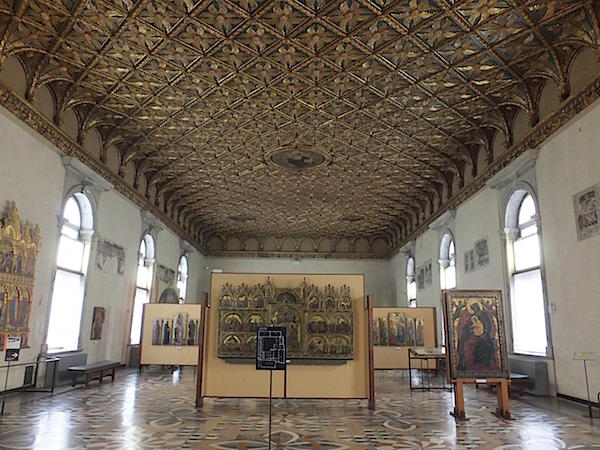 The museum is now doubled in size, with many modernizations, making it the largest state museum in the country.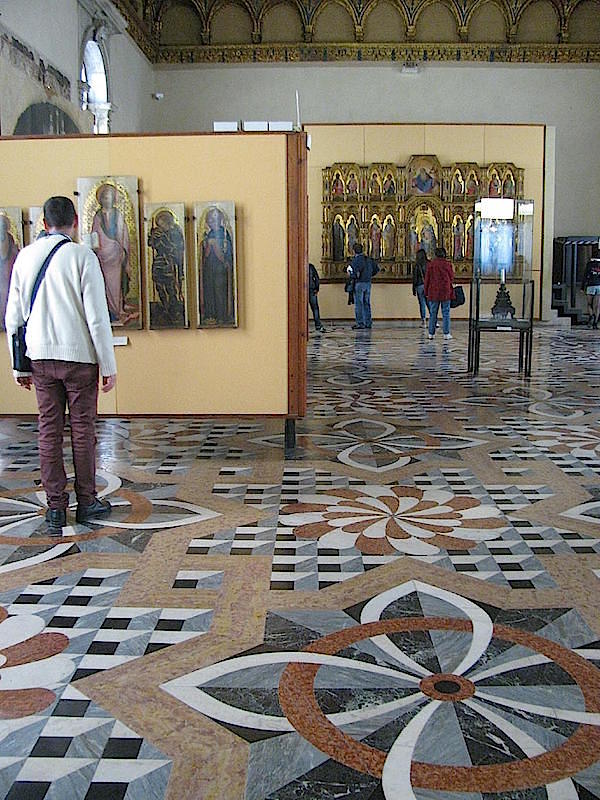 Then on to shopping. First stop the well known milliner Giulana Longo, which has been in business for over a century. Famous for their straw hats, they are the exclusive provider of the authentic ribboned hats for gondoliers, as sported by ever stylish fashion editor Giovanna Battaglia below, as seen in W.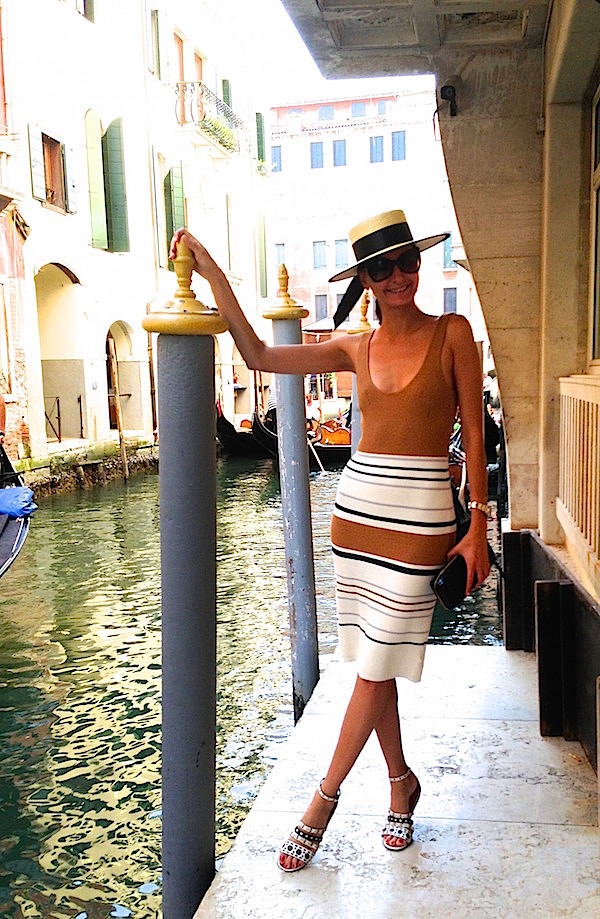 Next stop was the exclusive linen shop of Jesurum. Founded in 1870, Jerusum still produces its creations on traditional looms with hand embroidery.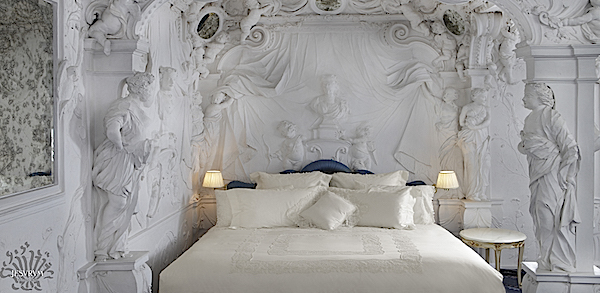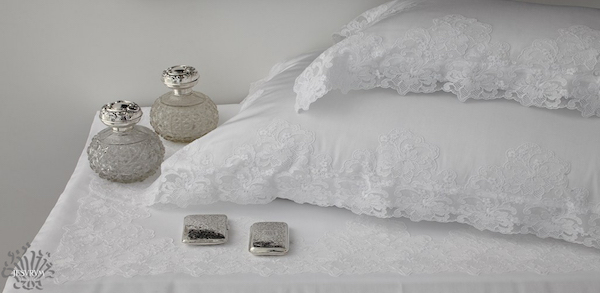 Whether traditional styles as above or more contemporary iterations, their products are known for the elegance and timeless quality.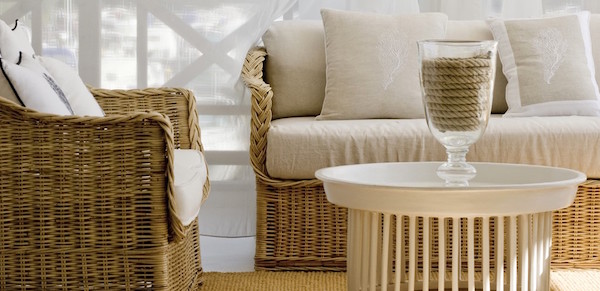 And last visit on the day in Venice shopping segment was Antonia Sautter, below, renowned for her elaborate costumes for carnival and as the founder of Il Ballo del Doge, an annual masquerade ball, held during carnival, that she inaugurated in 1994. For next year's carnival, Bortolotto Possati is commissioning a "one-of-a-kind dress with pink feathers and a silver corset originally created by a French designer in 1949 for Marchesa Casati, the 20th century's most notorious European celebrity."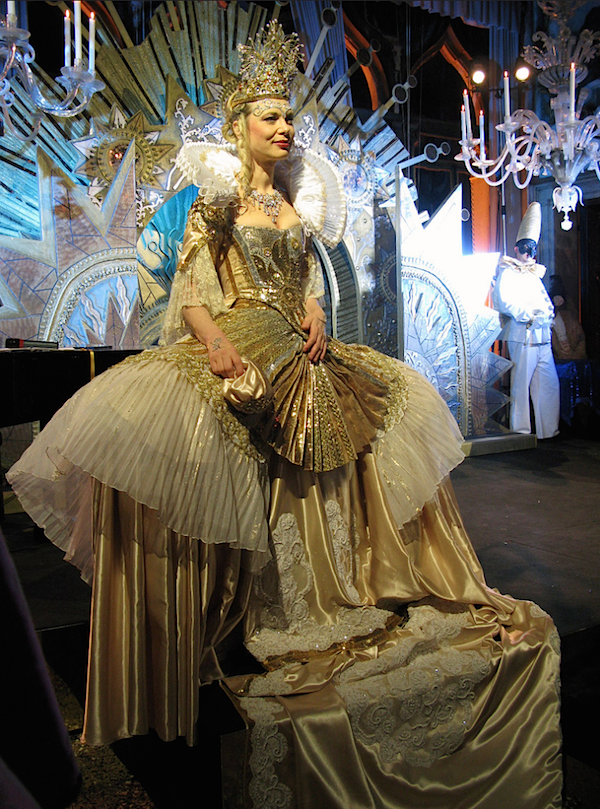 Since the last day in Venice actually encompassed both Saturday and Sunday, I include a visit to Locanda Cipriani on Torcello, an island at the northeastern side of the Venetian lagoon.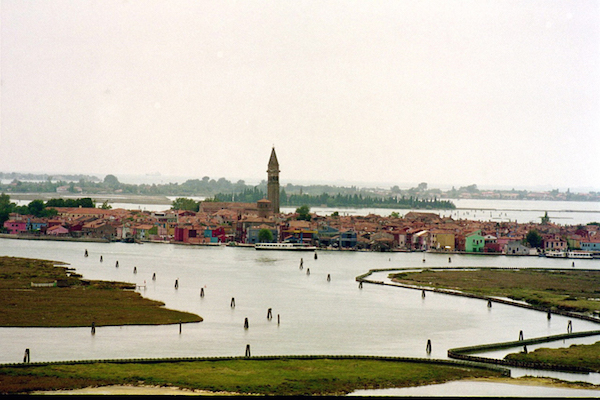 Even older than the city of Venice, the peaceful island is known for its seventh century Cathedral of Santa Maria Dell'Assunta with Byzantine mosaics and nature reserve. The Locanda is owned and run by THE Cipriani family since the 1930's, becoming a "literary legend after Ernest Hemingway wrote 'Across the River and Through the Trees' during his stay there." You may be inspired as well!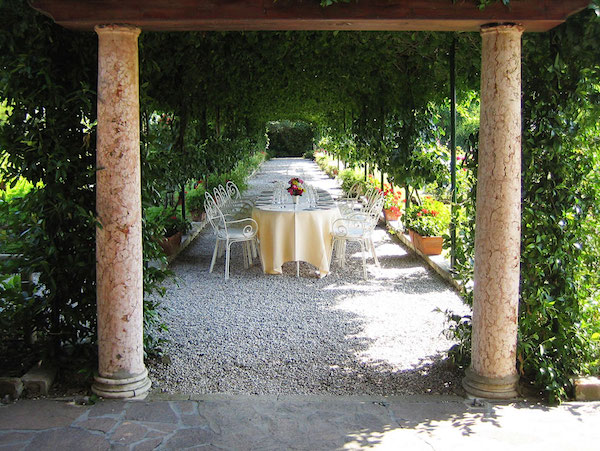 Bortolotto Possati's full day in Venice ended, as yours can too, for dinner at the elegant restaurant Quadri overlooking St. Mark's Square.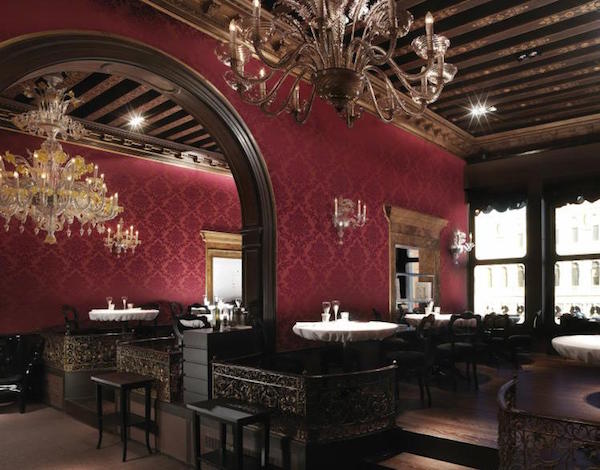 Whether you are traveling vicariously or are lucky enough to be planning a trip, I hope you have enjoyed your day in Venice, courtesy of Francesca Bortolotto Possati and How to Spend It. Be sure to check out the all the installments for more recommendations.