A multi-talented creative force, Hutton Wilkinson began his career at the age of 18 as apprentice to design icon Tony Duquette. He went on to collaborate with Duquette for the next thirty years on a myriad of projects including interiors for such clients as Norton Simon and Jennifer Jones, Doris Duke and John and Dodie Rosecrans. With his own interior design firm and now as creative director and president of Tony Duquette Inc., Hutton designs residential and commercial interiors, various collections and writes both fiction and coffee table books. He oversees the legendary Duquette estate, Dawnridge, in Beverly Hills, and several years ago built a residence for himself and wife Ruth next door. Overlooking the spectacular shared gardens, the house embraces the more is more aesthetic of Duquette's legacy with interiors Hutton designed as a modern ode to Venetian Palazzos. Join Susanna and me as we visit Hutton in his opulent, colorful and quite extraordinary home.
The core of the house is essentially one large room, the central section of which soars twenty feet high.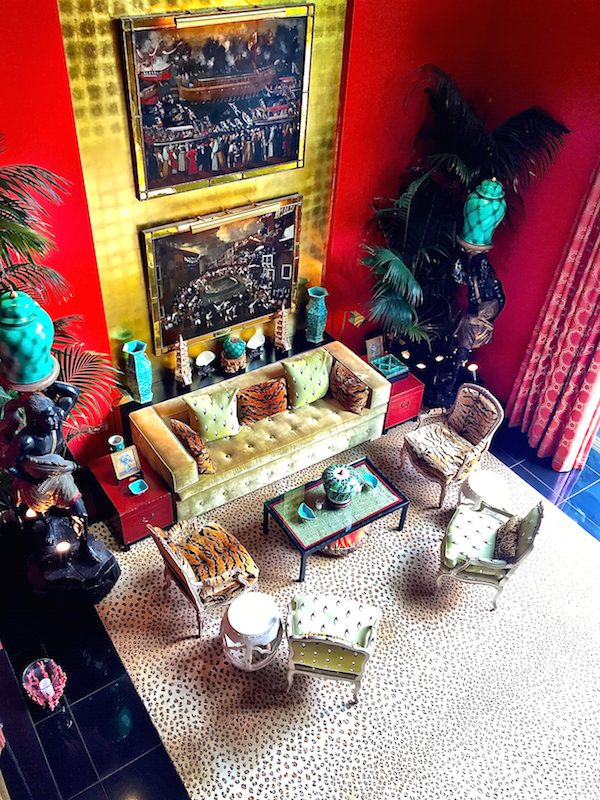 Large recessed glass doors overlooking an infinity pool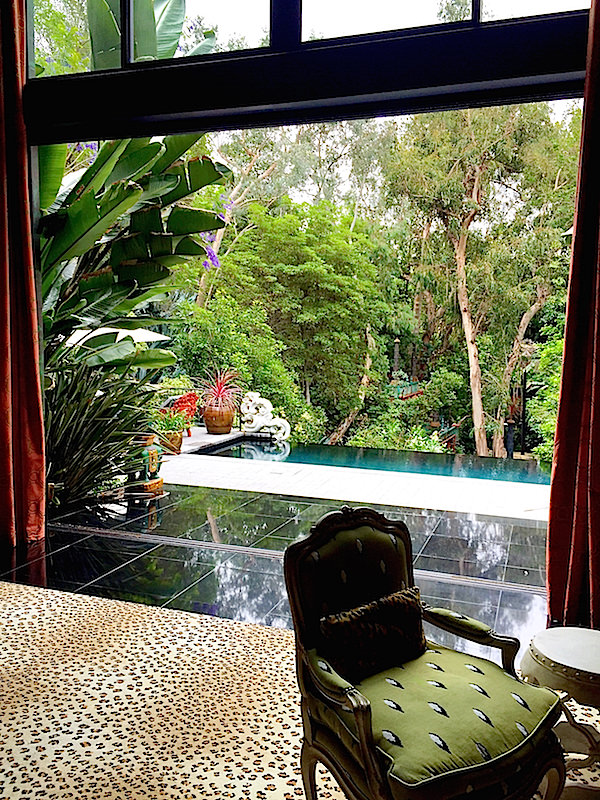 and the spectacular gardens beyond extend the visual space.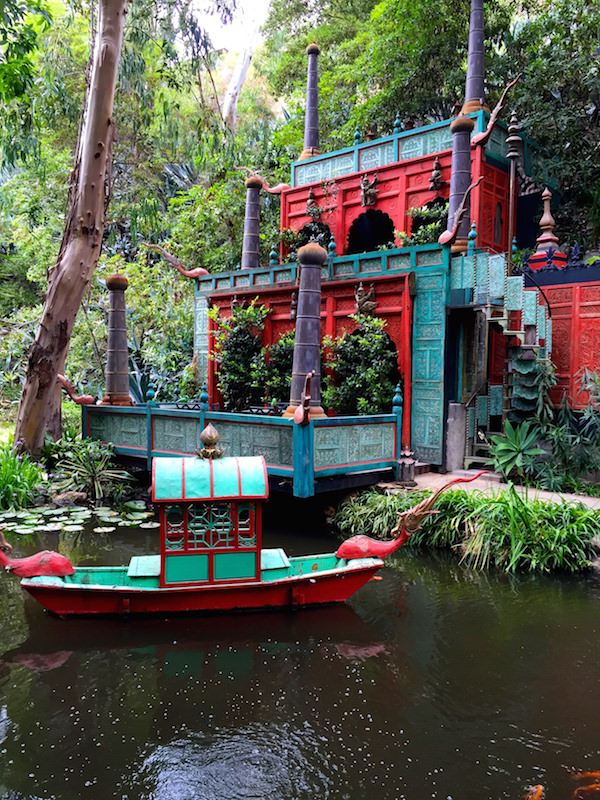 The dramatic staircase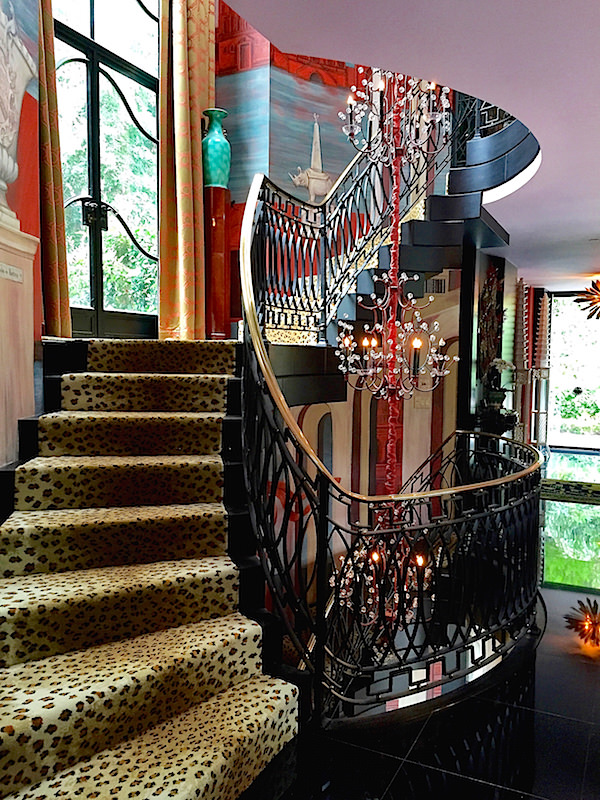 connects the two main interconnected floors with the private quarters above.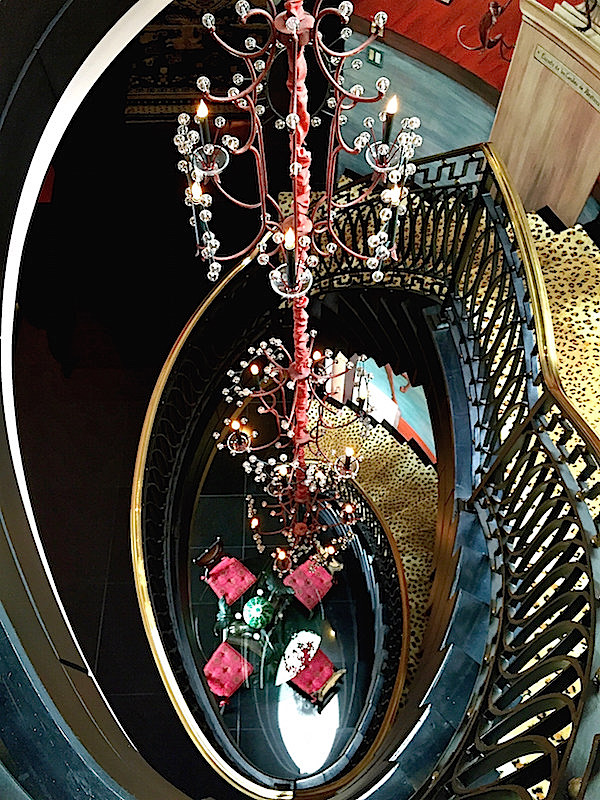 Ruth Wilkinson's dressing room is the ultimate feminine retreat, sheathed in murals based on paintings by Tony Duquette's wife Elizabeth.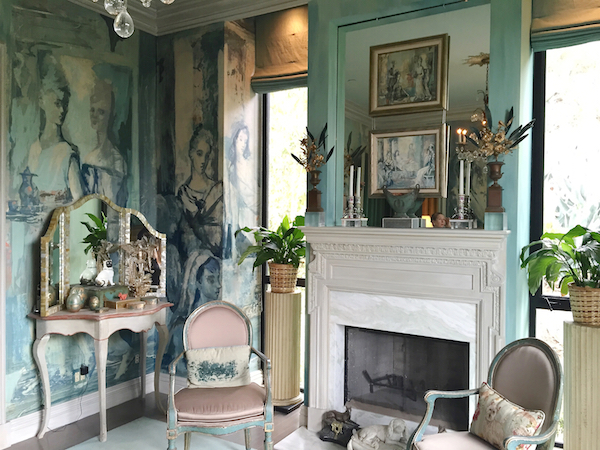 In addition to his interiors work, Hutton Wilkinson designs a multitude of collections for the Tony Duquette Inc. label, including textiles for Jim Thompson, home furnishings for Baker Furniture, fixtures for Remains Lighting (California sunburst in his home below), dinnerware and tabletop accessories for Mottahedeh and a rug collection coming soon with Patterson Flynn Martin.
all photos above by Quintessence
In 1998, at Bergdorf Goodman's request, Wilkinson and Duquette, had launched a one-of-a-kind fine jewelry collection. Hutton continues to produce pieces under the Tony Duquette label that are both highly collectible and seen on the runway in collections by such notable designers as Oscar de la Renta, Balmain and Badgley Mischka.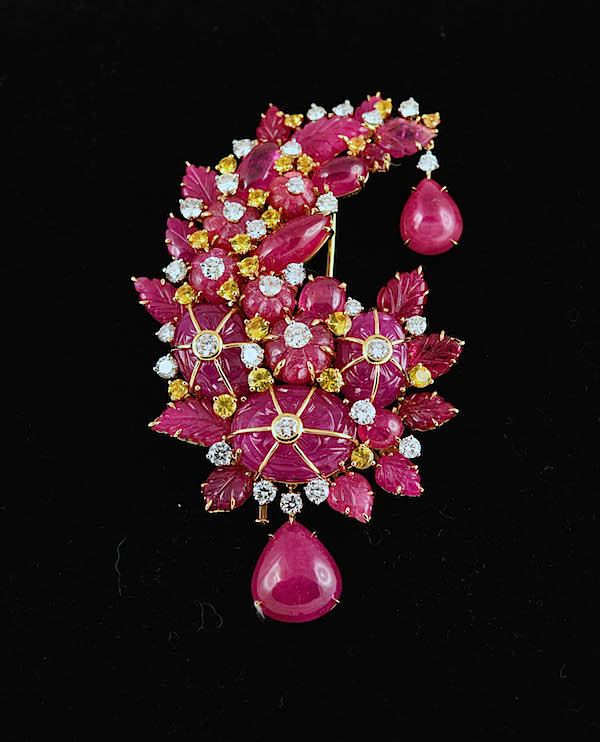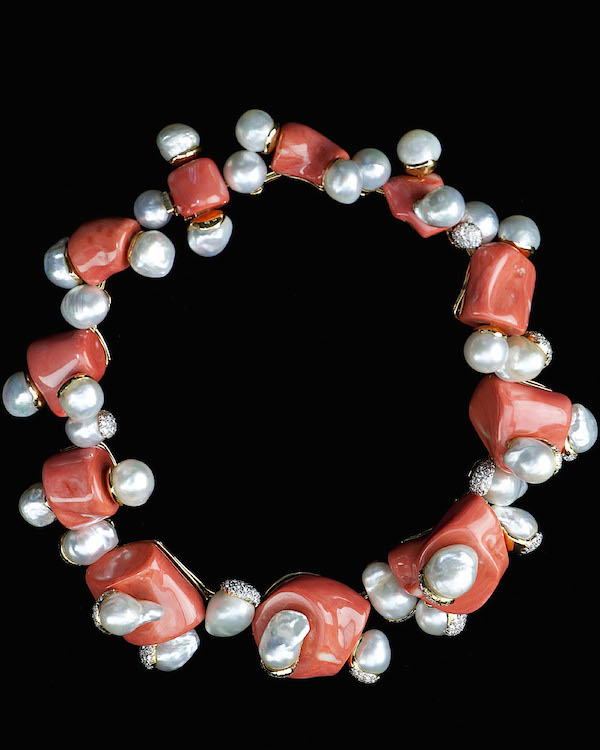 Hutton has documented the Tony Duquette legacy with several volumes. The best-selling Tony Duquette, written with Wendy Goodman, was followed by Hutton's More is More, Tony Duquette/Hutton Wilkinson Jewelry and most recently, The Walk to Elsie's, a tale of historical fiction, documenting the last ten years of the celebrated designer Elsie de Wolfe's life, as told to him and co-author Flynn Kuhnert by Tony Duquette. Currently sold out, a second printing is on its way!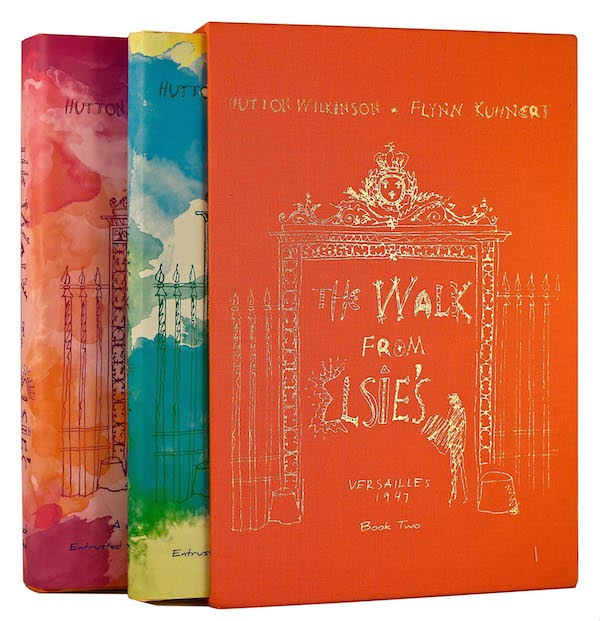 So thank you Hutton for a fascinating, entertaining and inspiring day!!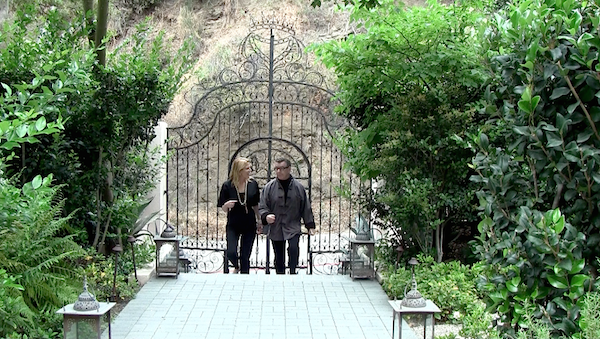 Before Hutton Wilkinson even opens the doors to his extraordinary home, you'll notice that NEST Fragrances has generously sponsored this video visit. As scent is as vital a layer for personalizing your home as any accessory, we feel it's the perfect pairing. We hope you'll let them stylishly scent your world!