Just as we've witnessed the popularity of straw bags in fashion, we've been seeing a heightened resurgence of straw, wicker and rattan in decor as well. In tandem with the mood for maximalism, this timeless addition is easy to layer – with either a tonal or pattern filled design. And while it has never been out of style, as soon as I saw this image from CB2, I knew the trickle down effect had reached a mainstream audience.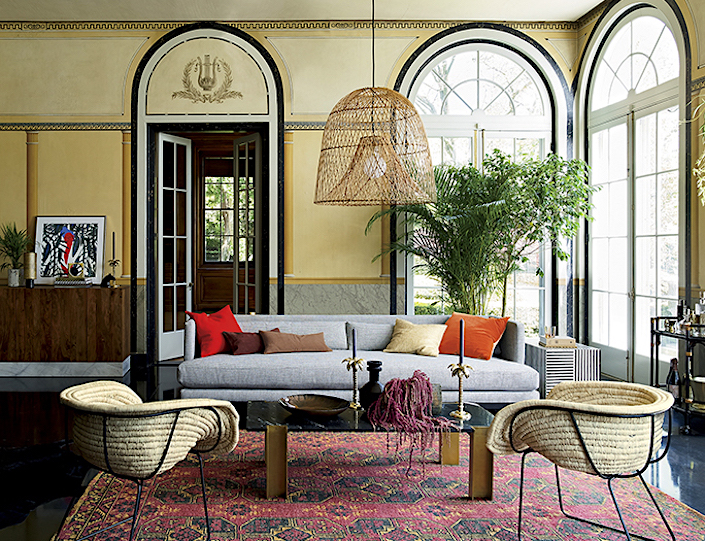 Now don't get me wrong, I love CB2. They have many stylish and affordable offerings and clearly have their finger on the pulse of what's happening in design. But it reminds me of the scene in Devil Wears Prada where Meryl Streep schools the unsuspecting Anne Hathaway in the ways of the fashion world – or how we are all influenced by the trickle down effect of cultural history.
And this is the same in the world of interiors. An informed knowledge of the past is one of the many qualities that separates the good from the best. It leads to proper scale, proportion and context. And studying the work of past masters helps to realize that nothing is new – it's all in how it's interpreted. Materials such as straw and rattan and the weave of wicker have been around for thousands of years. Even in ancient Egypt, wicker was seen in the seat of the throne of Princess Sitamun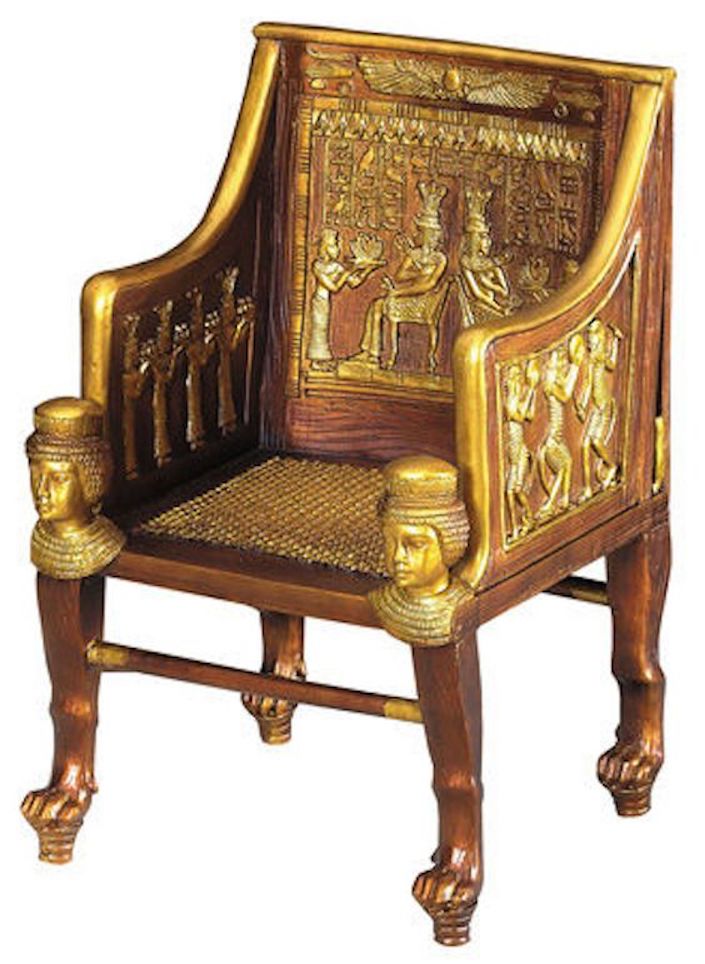 and on the famous Thebes stool, repopularized in the late nineteenth century by Liberty of London and authentically reproduced today by Soane's weavers in the last remaining rattan workshop in England.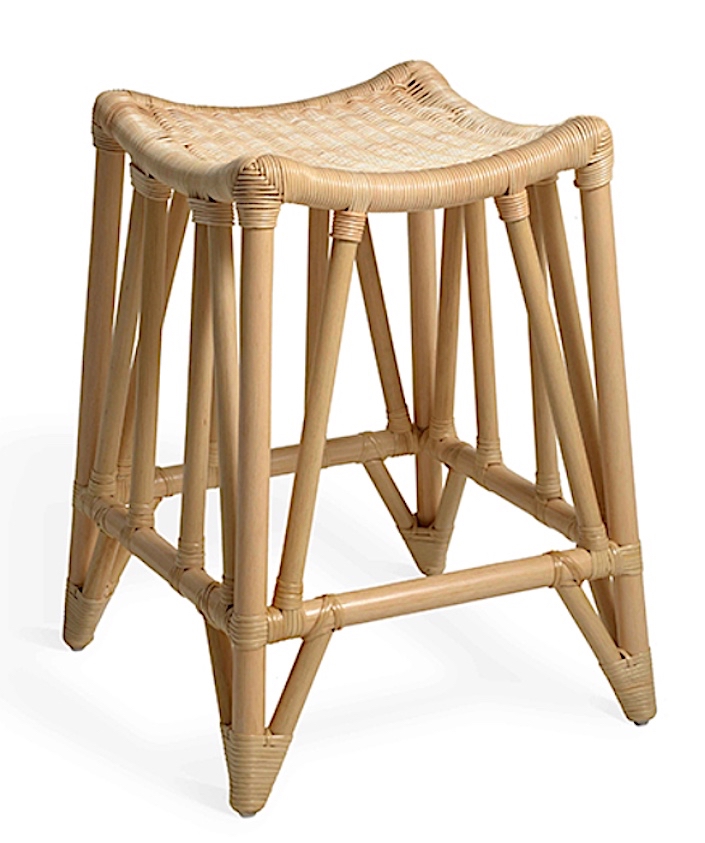 My insta-friends at Atelier Vime offer both vintage and original editions of wicker furniture and accessories. They recently shared a chic project they completed for Auteuil Brasserie with French designer Laura Gonzalez.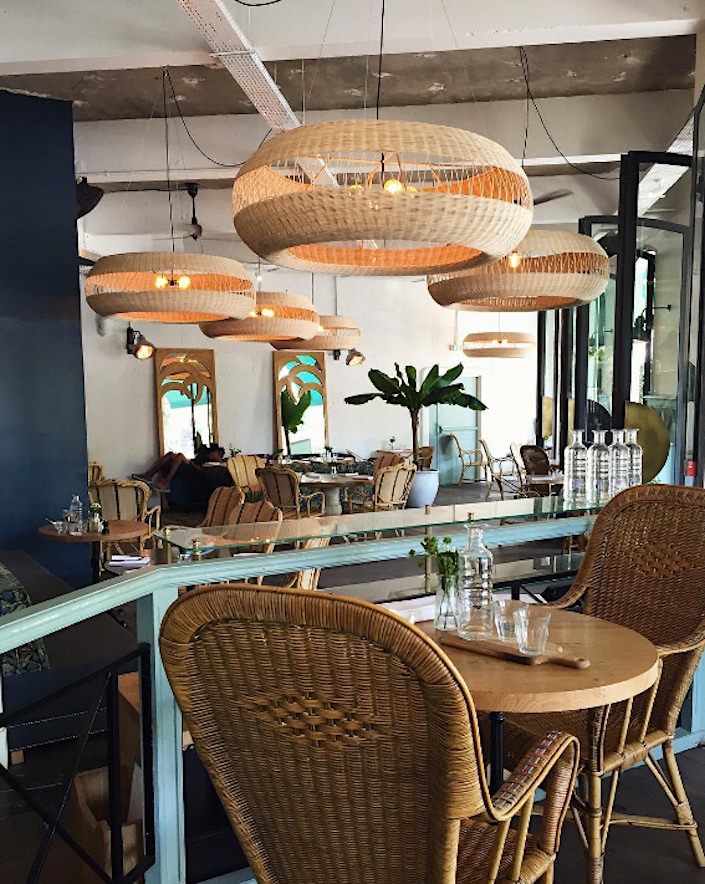 The Victorians loved wicker and adopted it for use in almost every room. Because wicker could breathe, it was considered a healthier option and was used even for baby carriages.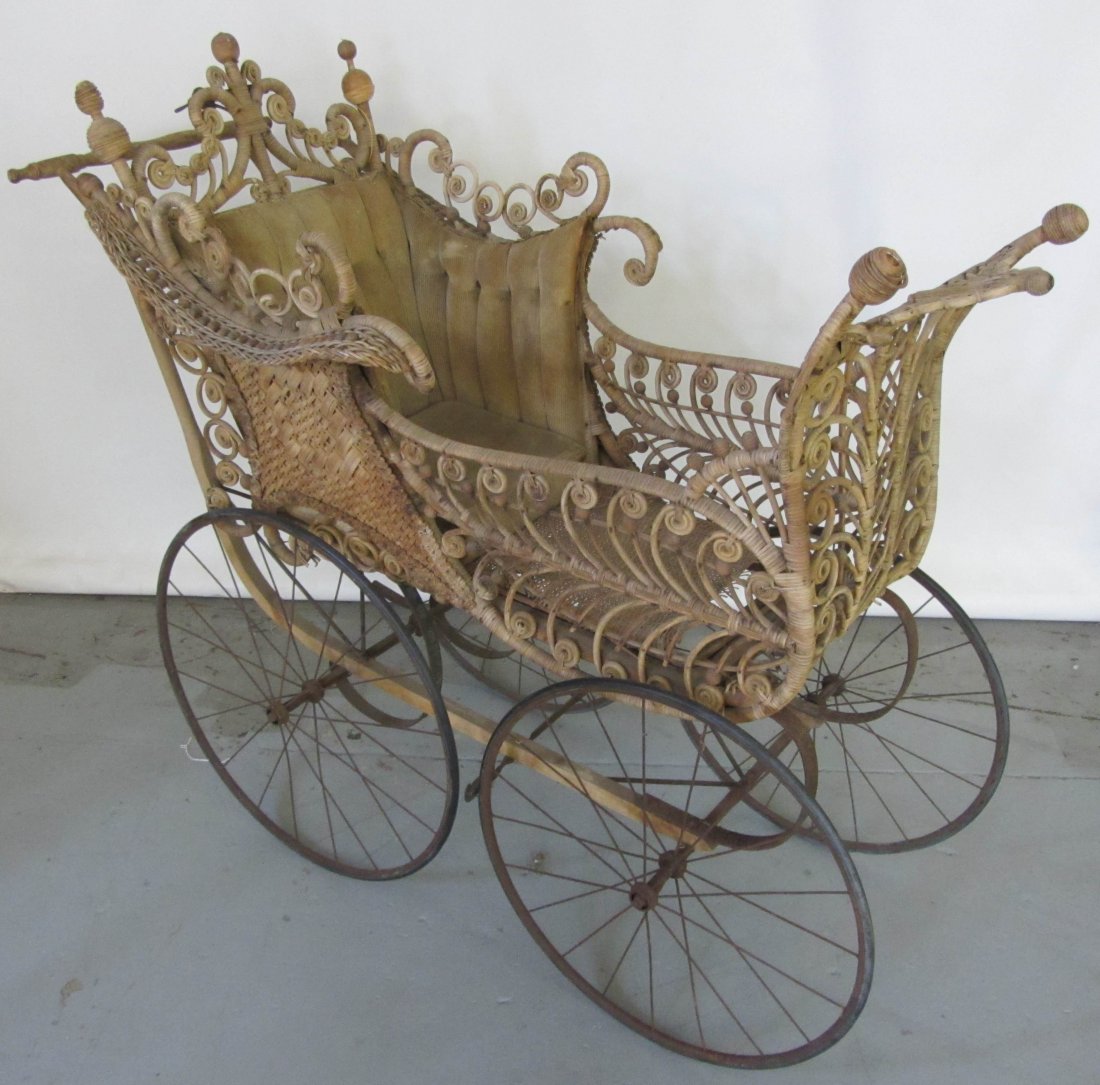 There are too many other examples to cite in a single post but wicker was adopted by all the best designers throughout design history – from Elsie de Wolfe's iconic design for the Trellis Room at the Colony Club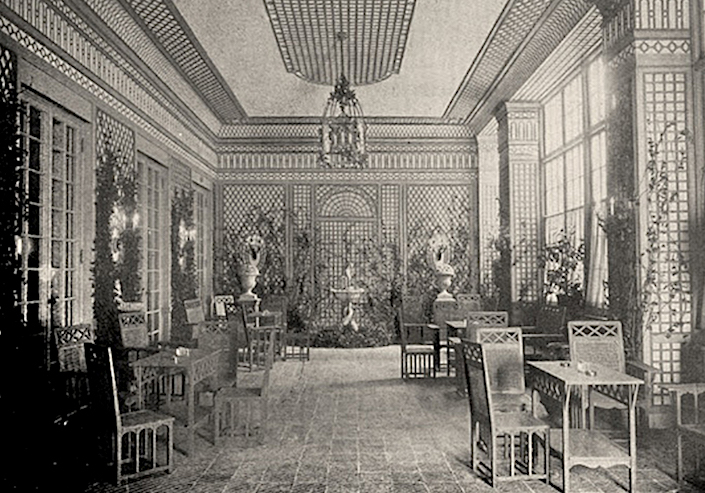 to the Titanic's chic Café Parisien in 1912.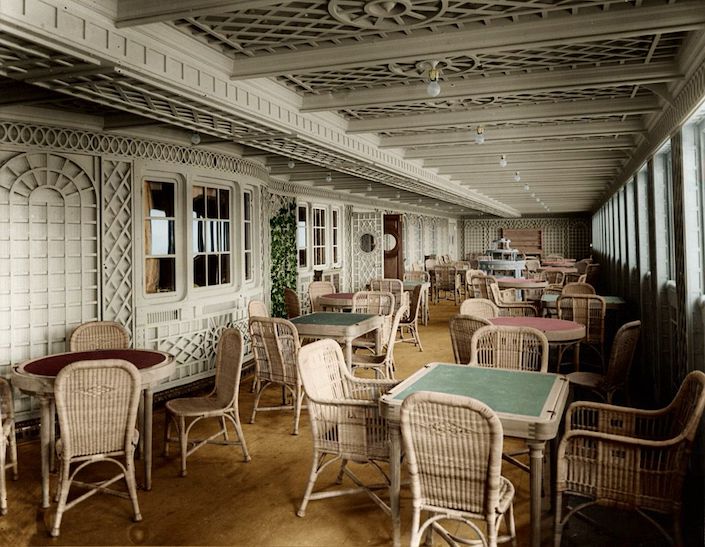 Even streamlined modernists shared the wicker love. Below, Mies van der Rohe's Villa Tugendhat with his D42 chairs in wicker.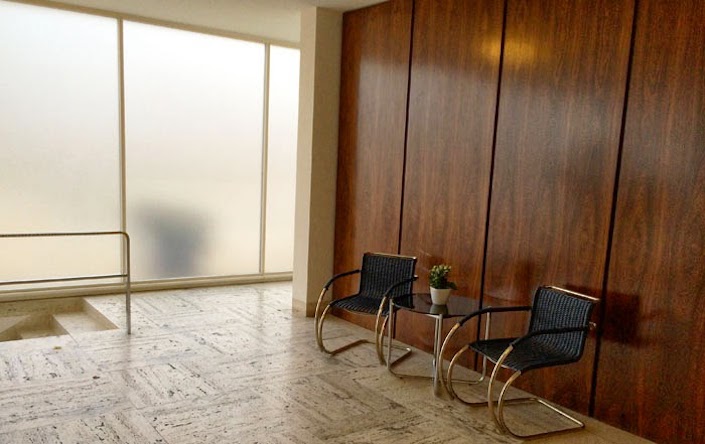 In more modern times, the great Renzo Mongiardino is a source of endless inspiration – below a dining room with wicker for Valentino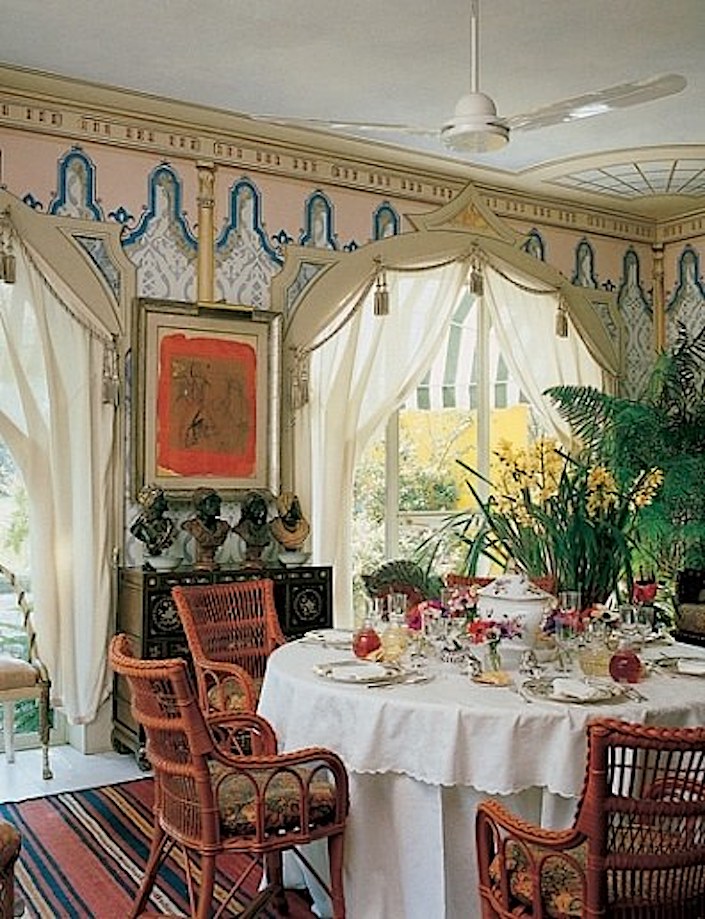 and two rooms from the Zanussi apartment in Milan, designed in 1978. Be sure to look for the new book on Mongiardino by Martina Mondadori Sartogo and the editors of Cabana Magazing coming this fall from Rizzoli.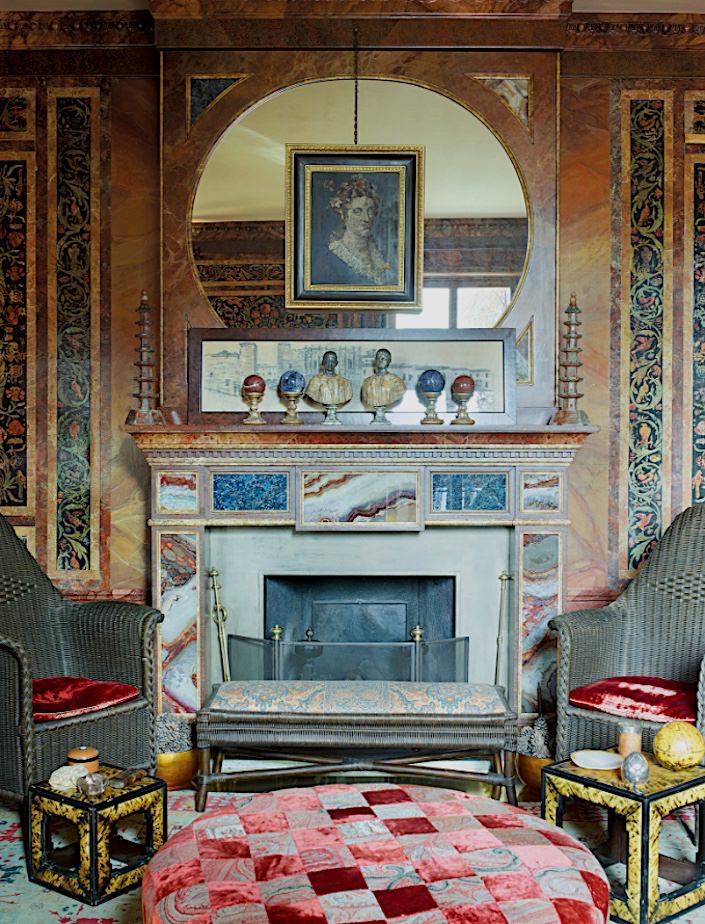 two photos above by Simon Upton for T magazine
Of course Bunny Mellon helped spread the word on wicker. Her educated eye knew how to integrate and elevate such a humble material. As Miles Redd said, when I asked him to pick two things from the celebrated auction at Sotheby's, "it takes a lot of style to understand straw and I do believe Mrs. Mellon almost invented that notion."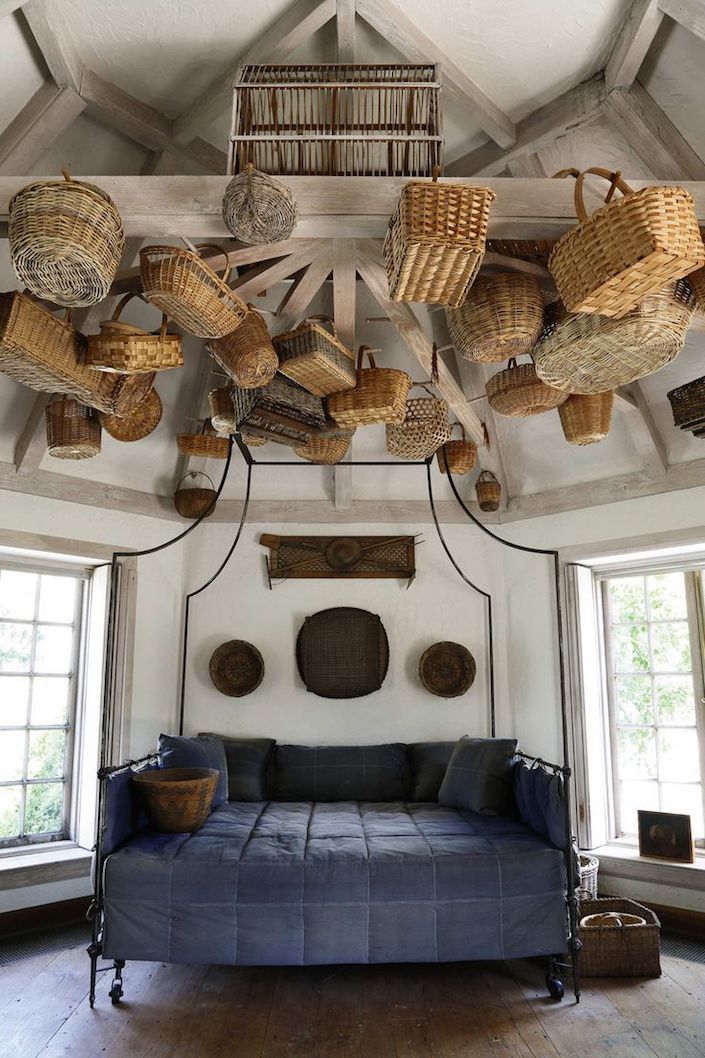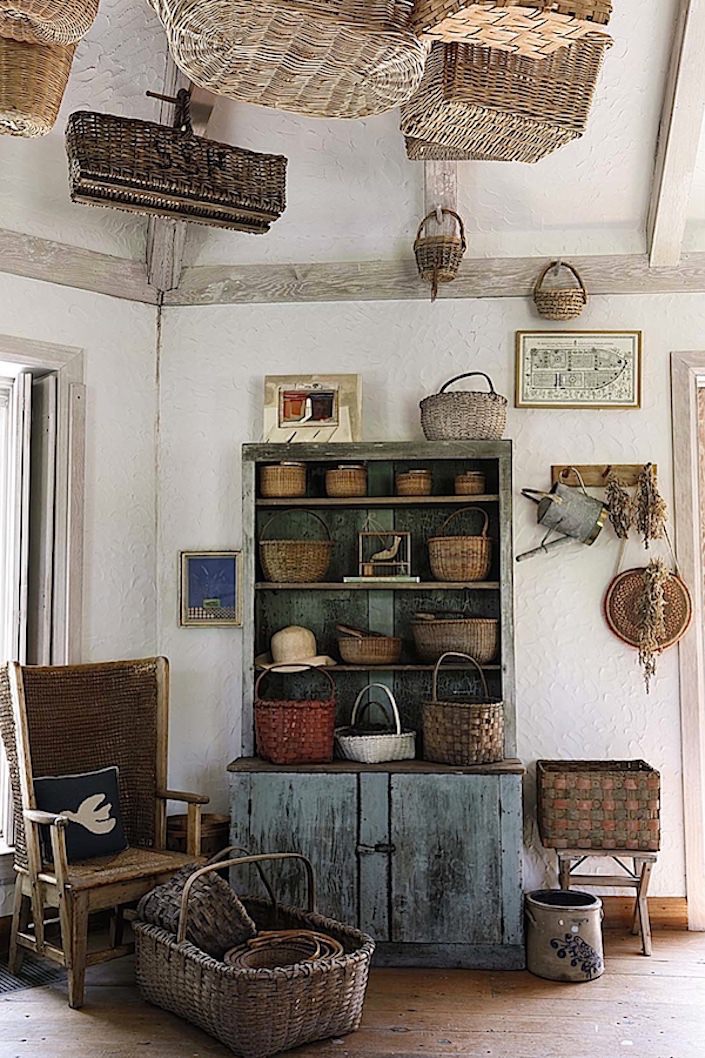 So when you are considering adding a piece of wicker to your decorative repertoire, remember its long and much admired history and take a lesson from the many masters who have incorporated it successfully into their designs with a nod back and hopefully forwards.