Not surprisingly, lunch Fifth Avenue style chez Howard Slatkin is a luxurious treat. Following Susanna Salk's and my video shoot for our "At Home with" episode several months ago, we enjoyed a splendid lunch in Howard's magnificent dining room.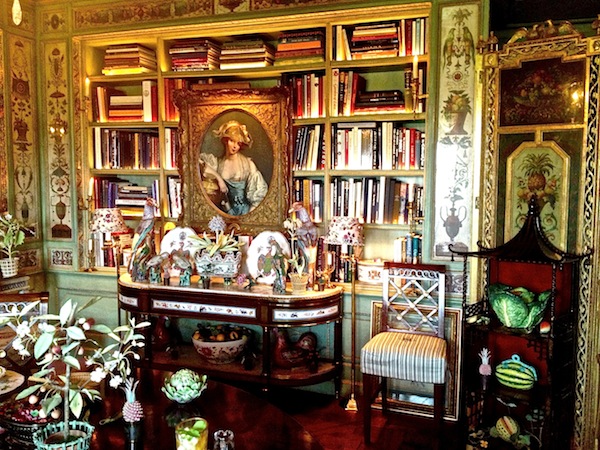 Entering the space is like being transported to St. Petersburg via Paris. As you've seen, every surface and collected item is carefully considered.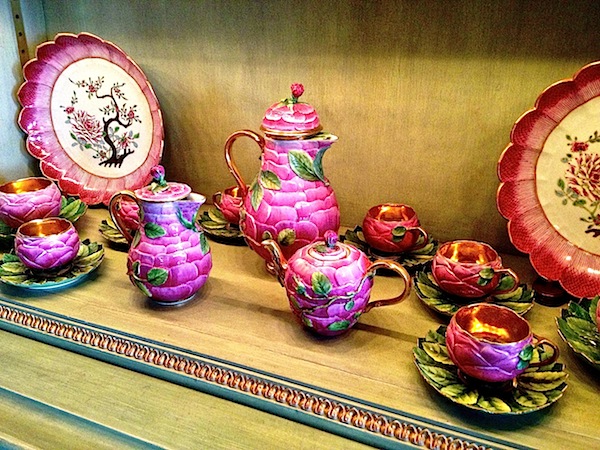 Living with what you love is an art form chez Howard.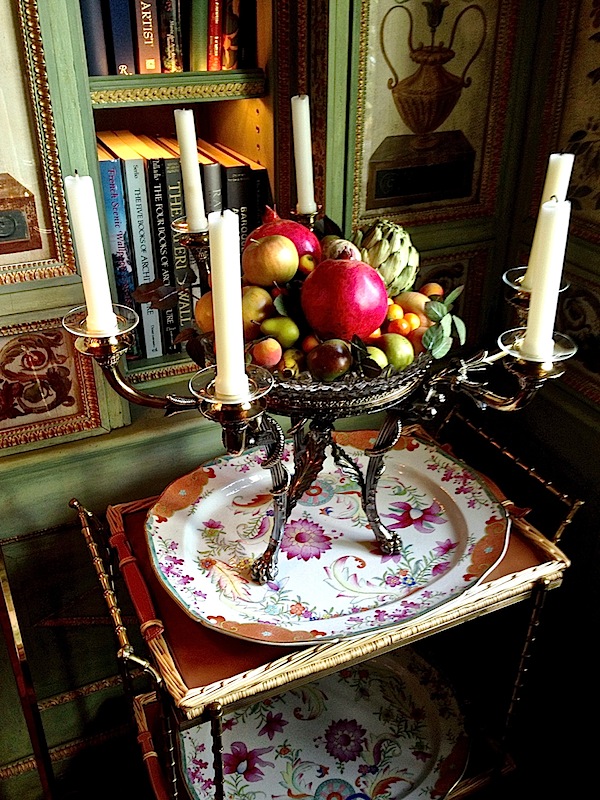 And the table is a mini masterpiece set with objets and functional art.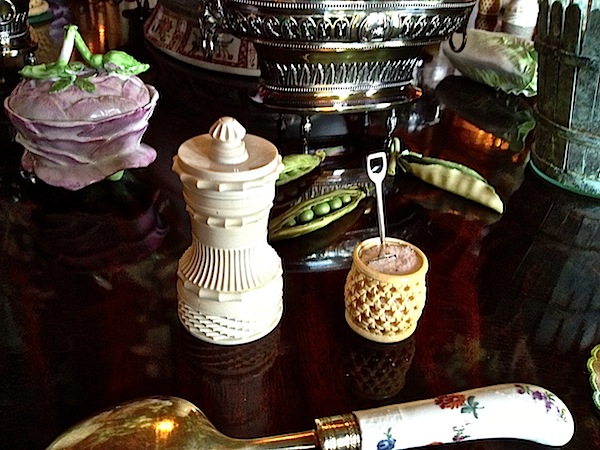 Monogramming is a regal tradition that lives on nobly here – these elegant glasses are crafted and personalized in Venice.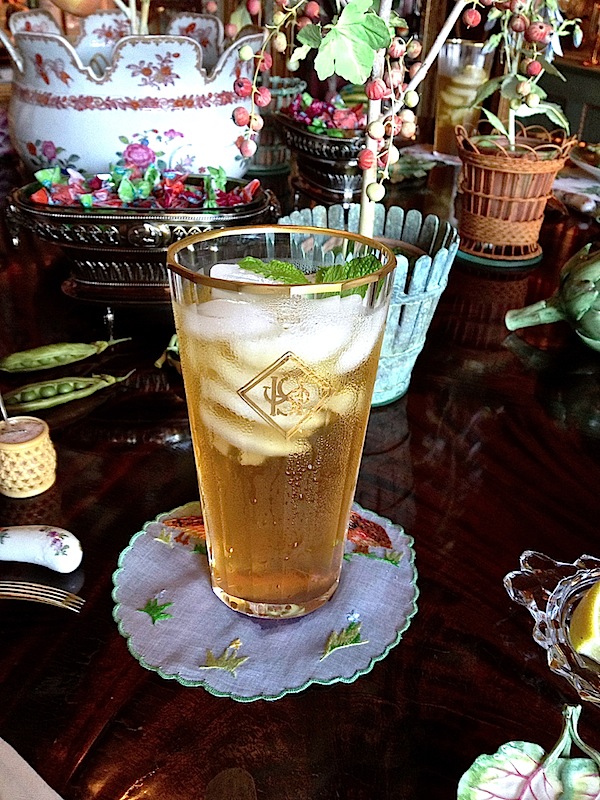 Even the herbed butter was color coordinated with its dish.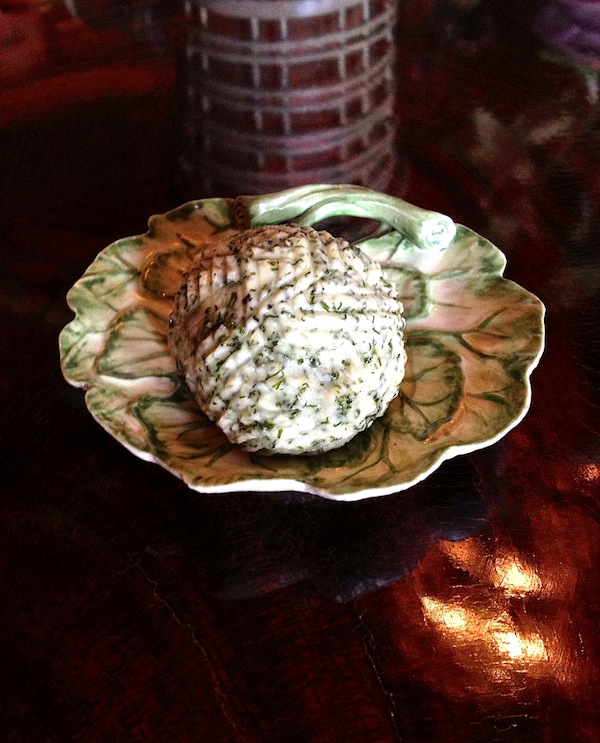 Not only is Howard a talented designer, but a gracious and generous host. In honor of Susanna's latest tome on C.Z. Guest, Howard served a menu featuring C.Z.'s favorites, as she was a frequent guest (always a Guest and often a guest). With the holiday season upon us, I thought Howard's delicious recipes would be a wonderful addition to everyone's entertaining repertoire. We started with a divine asparagus soup. Since that was a seasonal starter, Howard suggested an equally light lettuce soup as a winter replacement.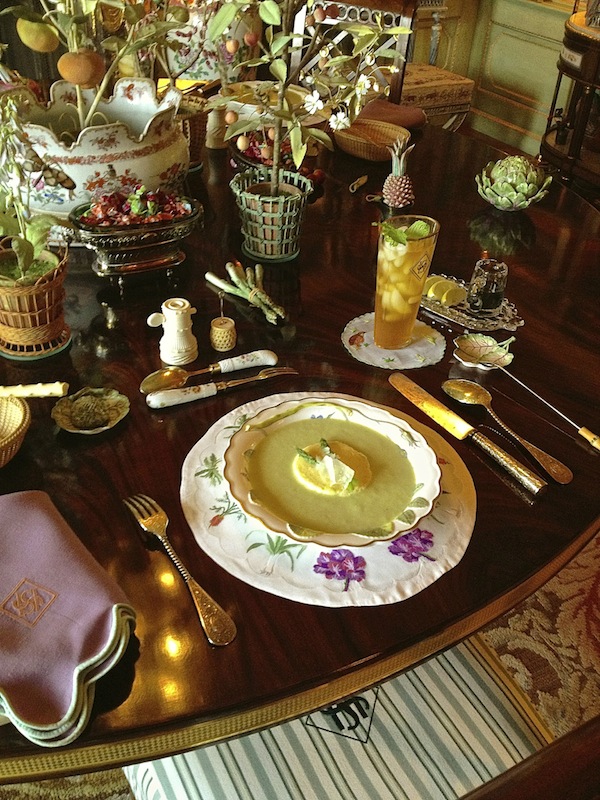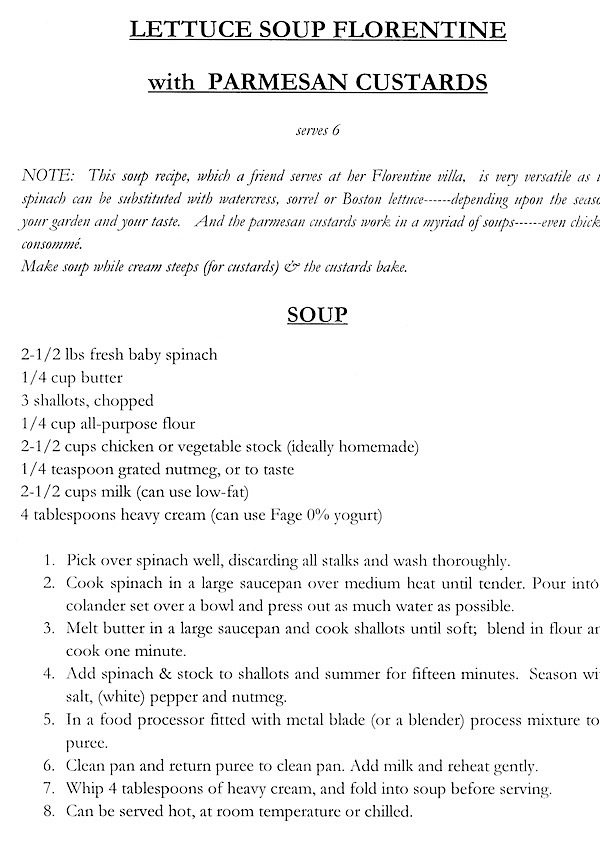 The parmesan custard which floats on top is the crowning glory.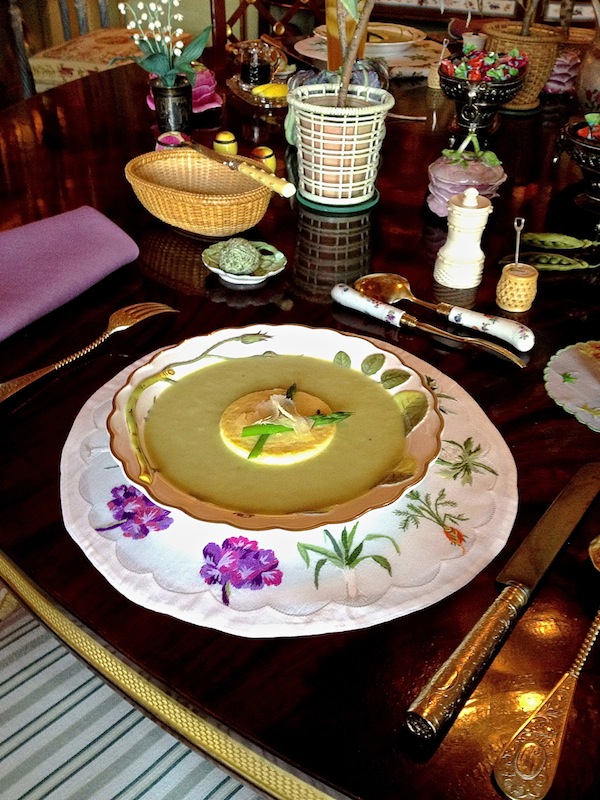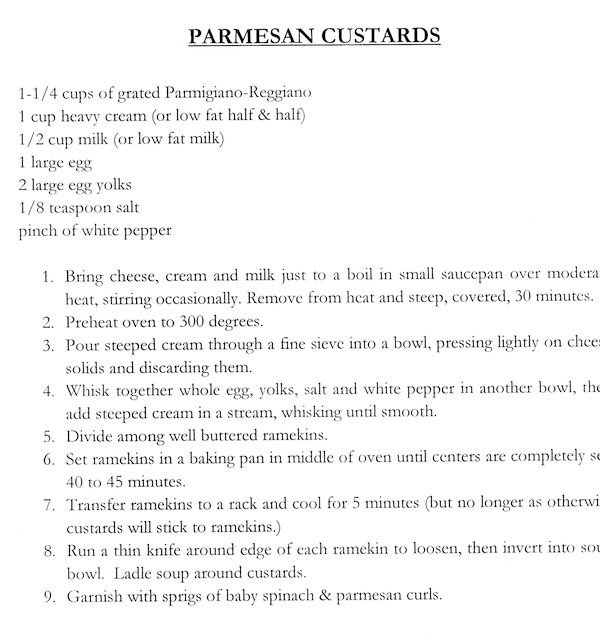 Our entrée was a fantastic salmon roulade. A feast for the eyes as well as the mouth, its presentation elicited a slight gasp. I love this type of recipe that allows for a myriad of creative adjustments.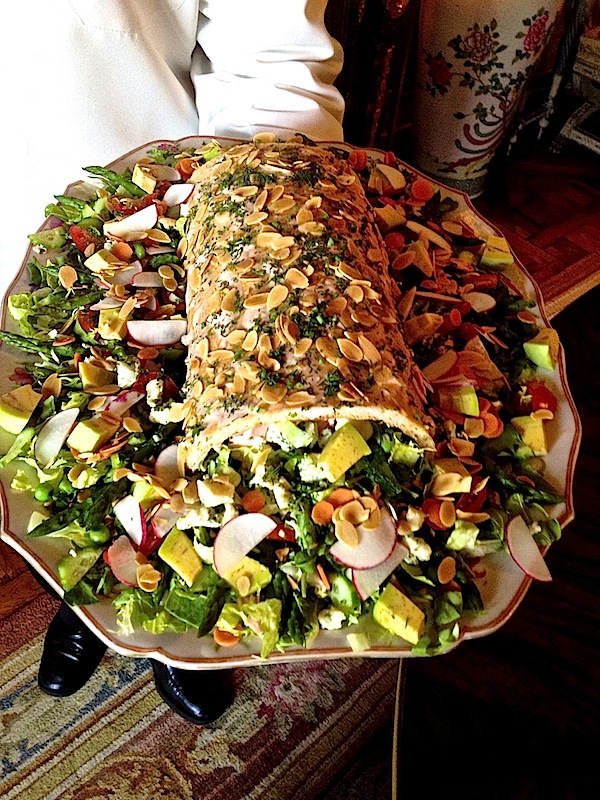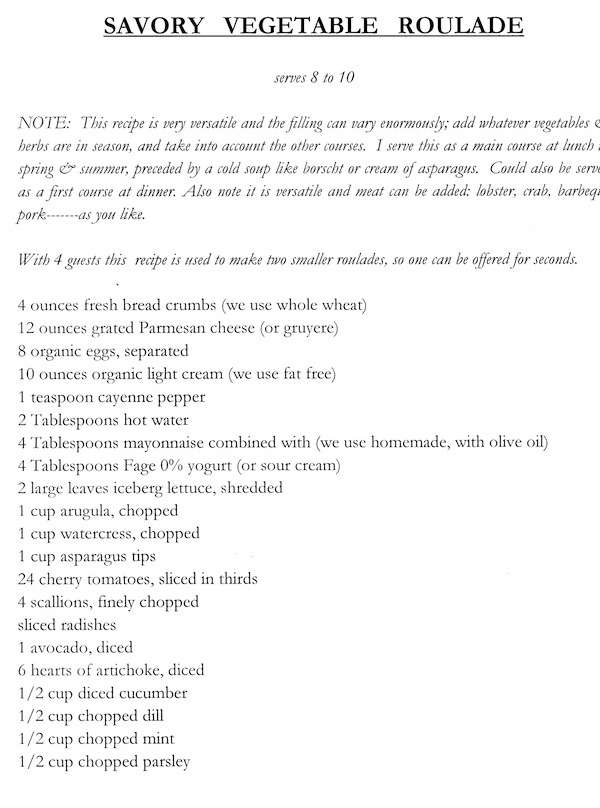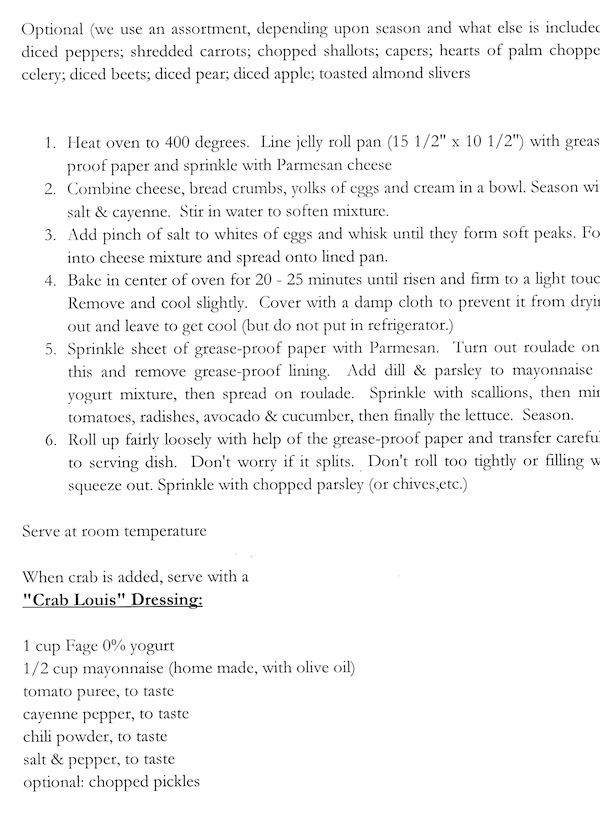 And while we didn't have crab, we did indulge in the delicious Louis dressing, which is as versatile as the recipe.
photo courtesy of Howard Slatkin
Dessert was an irresistible frothy summer pudding. I have now eaten on many occasions with Susanna whose interest often fades as we approach the final course. But on this occasion, not only did she polish off her portion but indulged in a little dividend – a rare occasion that was testament to the offering. I think it would be equally divine in its winter incarnation with figs and chestnuts.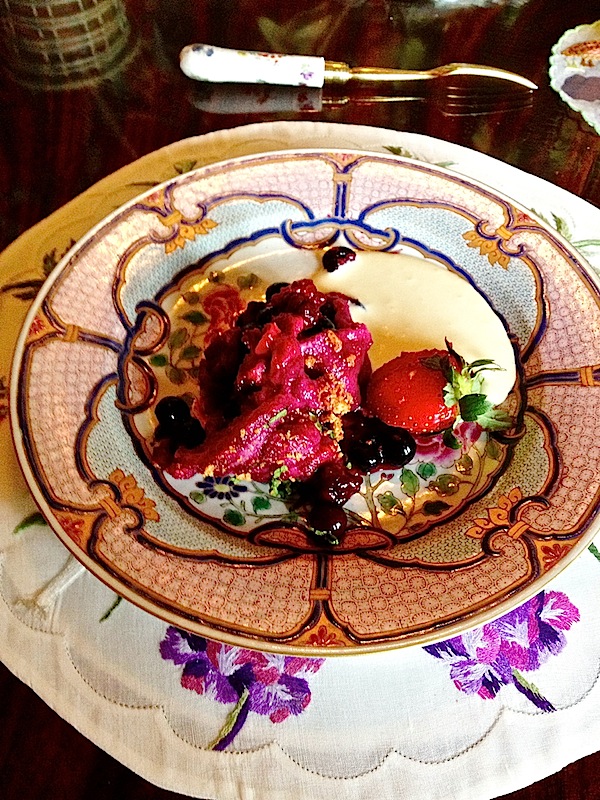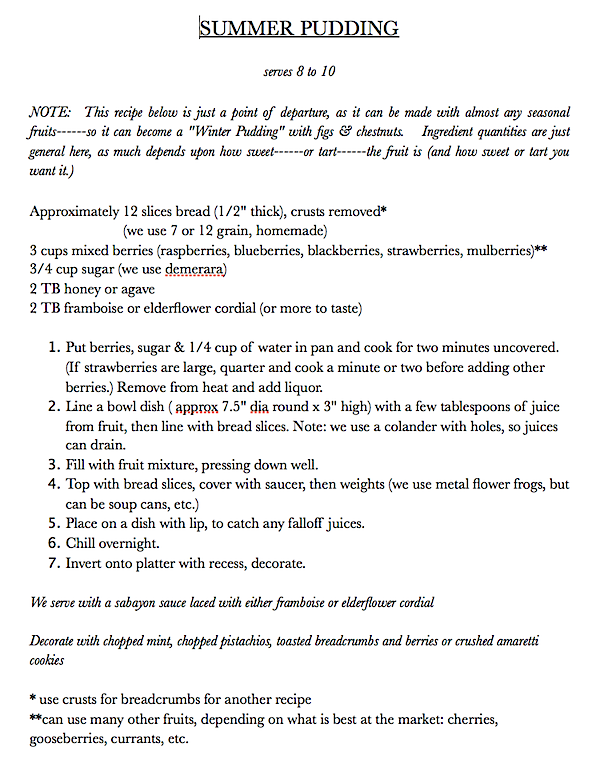 Thank you to Howard for his hospitality and for sharing his recipes for such a delightful and delicious meal! Here's to a delectable holiday season!
all photos by Quintessence unless otherwise noted