With many projects in the works, the last few months have been busy with filming, photographing and travel. I have a few favorite destinations to share, starting with the most recent. Last week, Susanna and I spent 24 hours in Boston for several events. We were incredibly lucky with the weather and took the opportunity to walk, primarily in the historic Beacon Hill neighborhood, whenever we had time.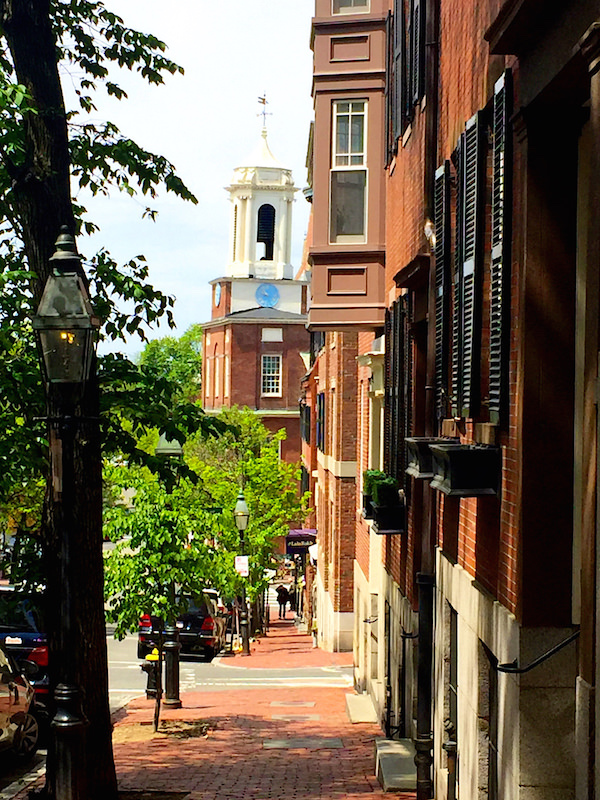 I hosted a fun book signing for Susanna's latest title, It's the Little Things, at the beautiful Frette store on Boylston Street.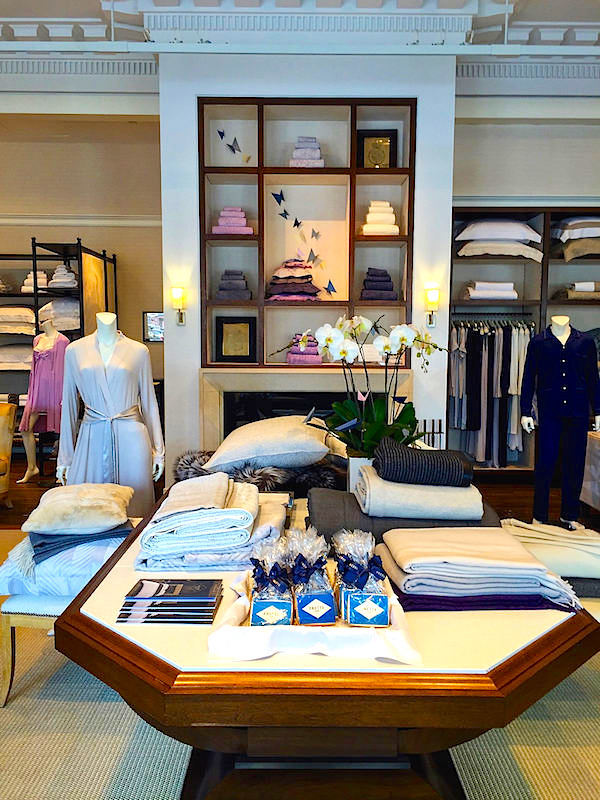 The elegant airy shop is the perfect setting to show off the brand's luxurious linens,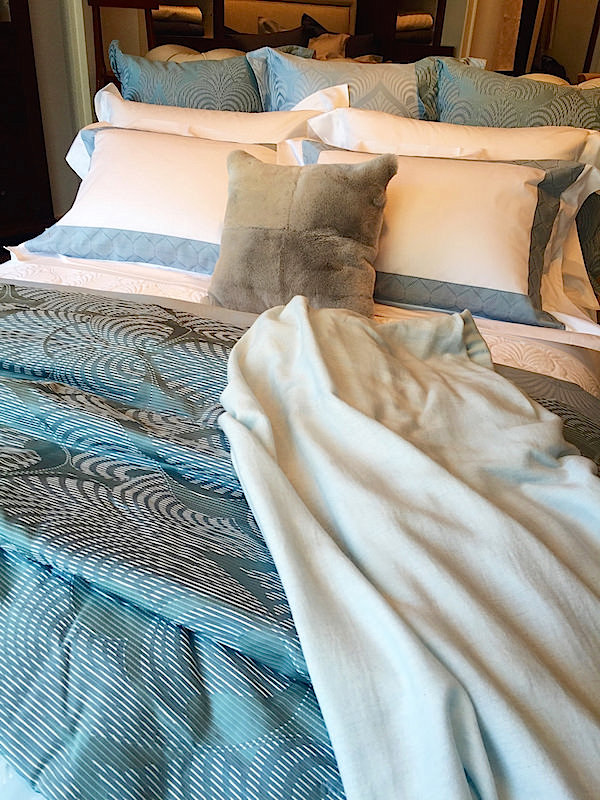 including chic offerings for the upcoming season.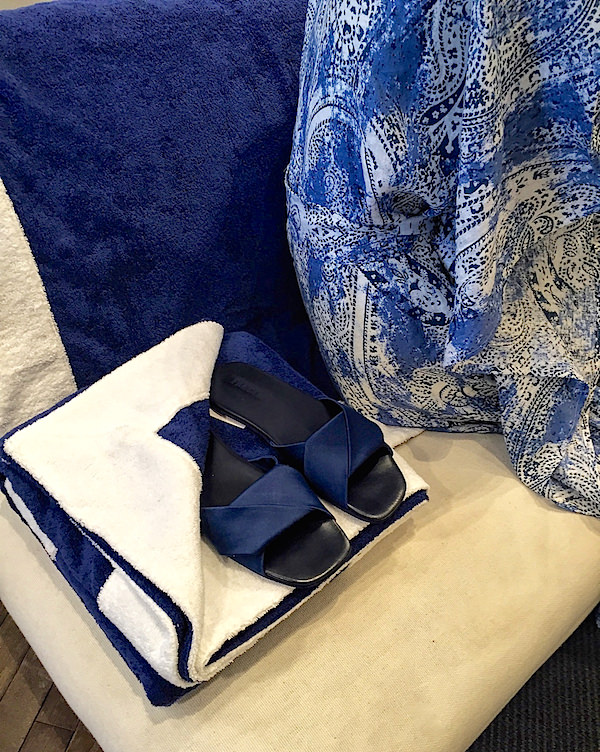 The versatile new Cruise collection, with its crisp four lines of gradated blue embroidery would be ideal for any summer house or boat with sleeping quarters!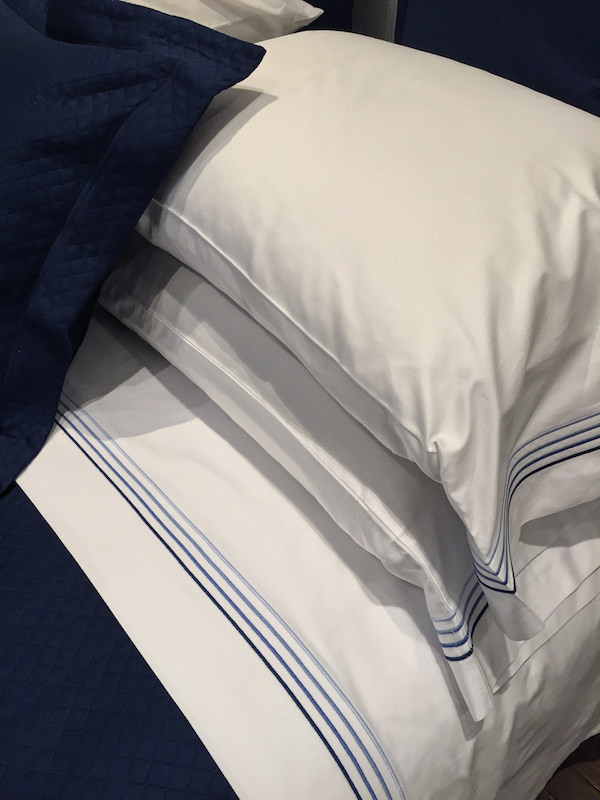 The next morning, we walked the charming streets of Beacon Hill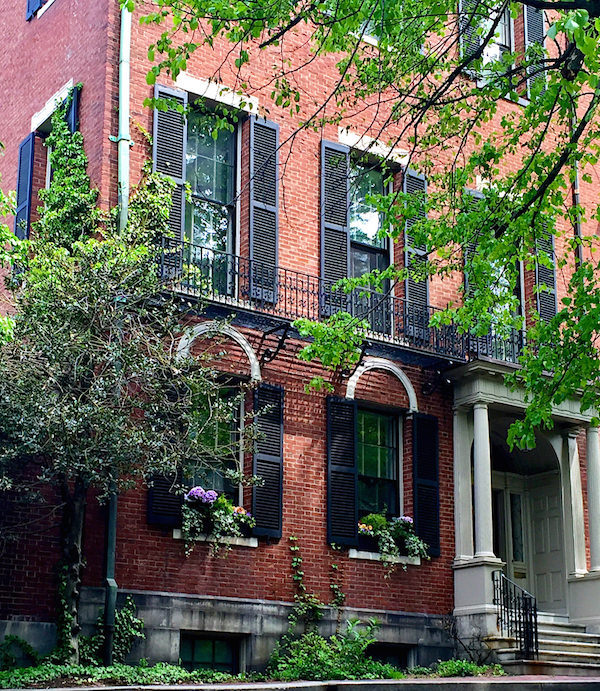 where beautiful Charles Bullfinch style homes put their best faces forward with pride of place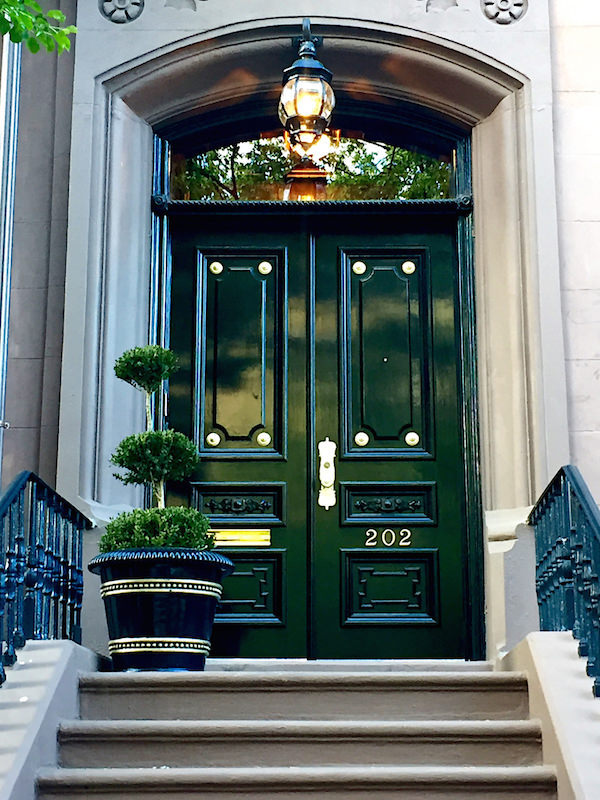 and pretty spring plantings.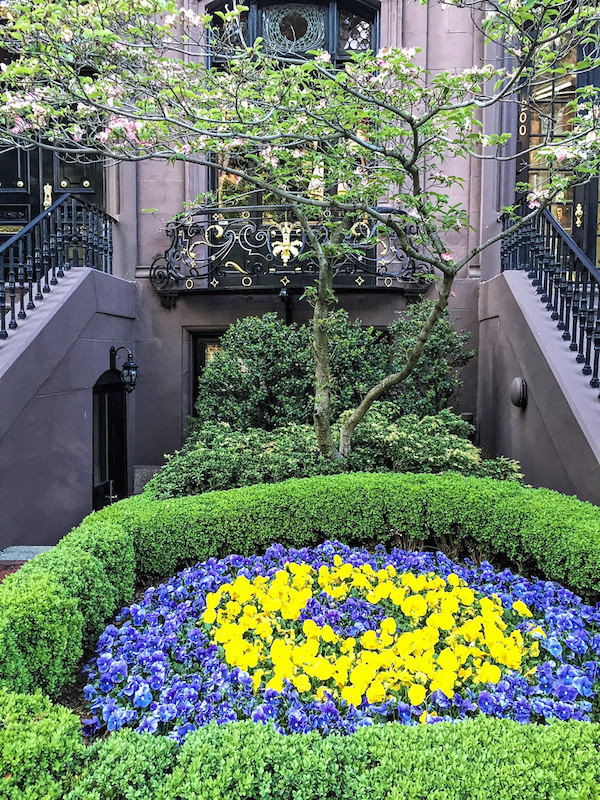 The 19th century townhouses of stately Louisburg Square were looking especially spiffy for spring.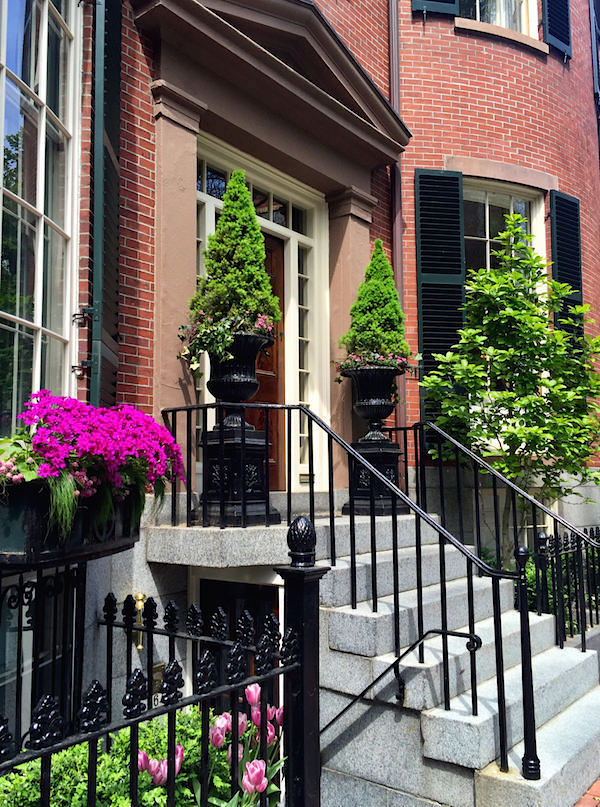 Distinctive architectural details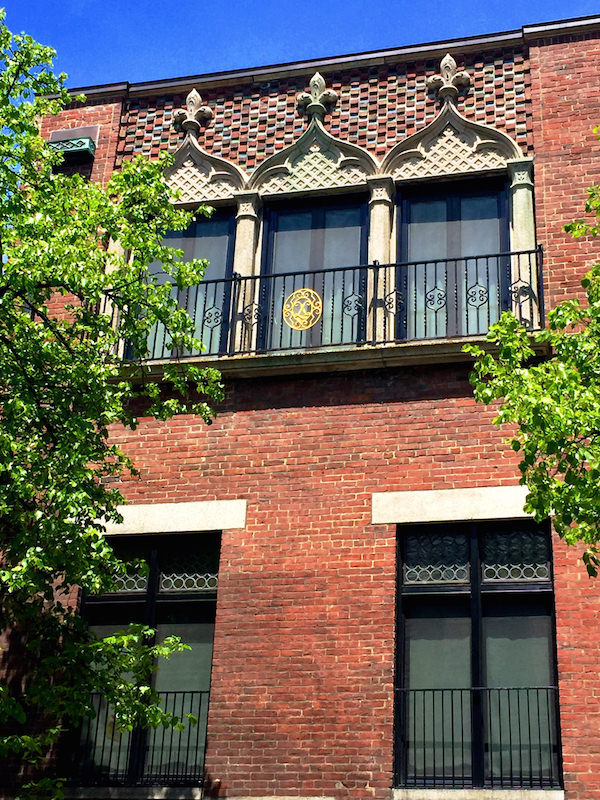 included jubilant expressions at the crossroads of style and history.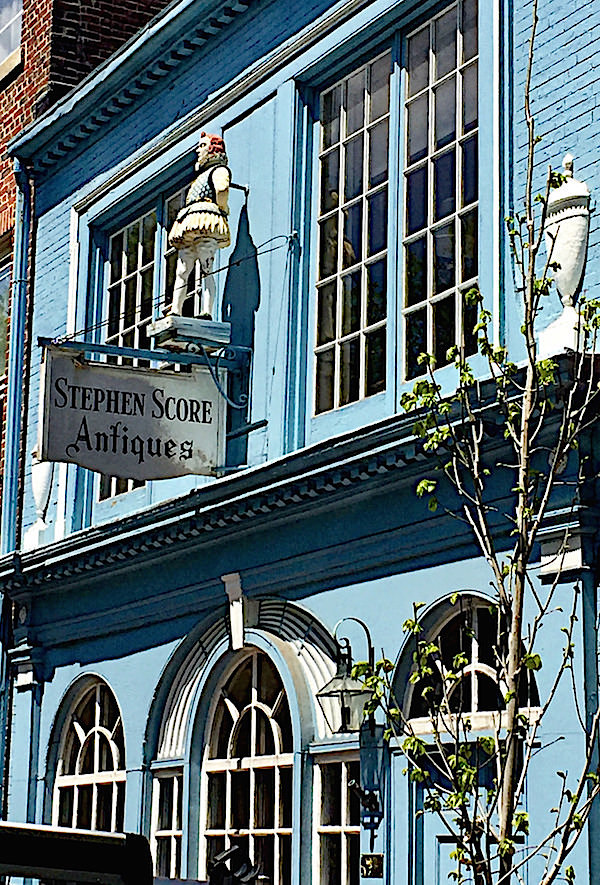 Rooftop culture was just starting to celebrate the season.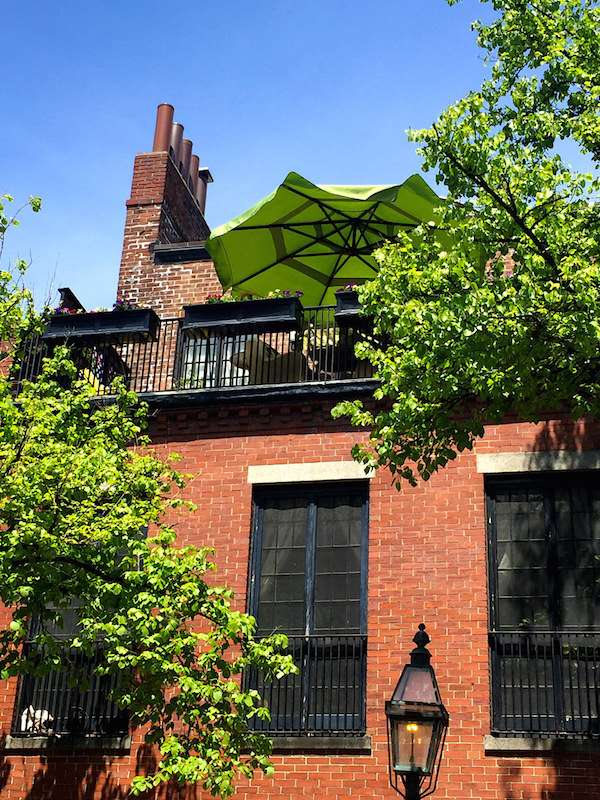 Happily, friend Cynthia Everets was in town. You may remember her Nantucket house from last summer. Her Boston residence is equally (and a bit more formally) chic.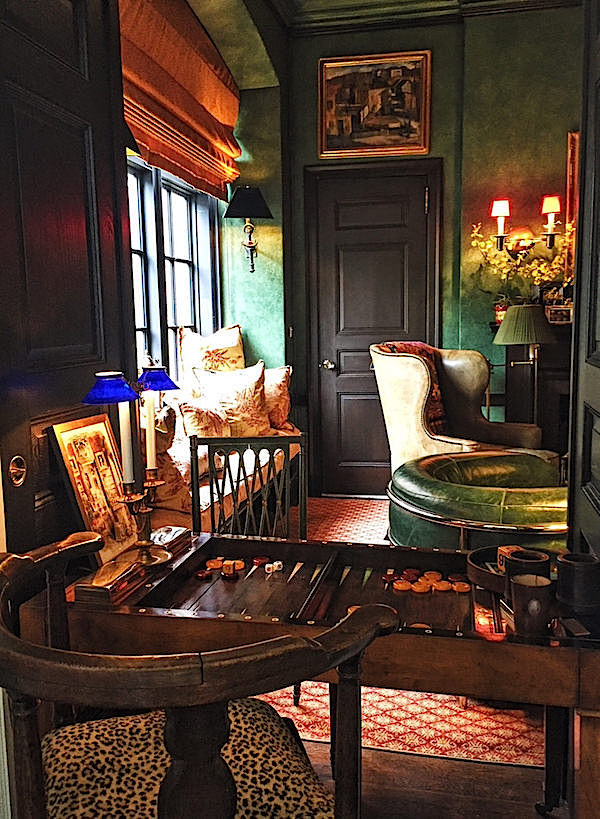 Homes that express the personality of their owners are always the most special and Cynthia's does so in spades. What a fantastic idea for a coffee table with a stylish still life of meaningful mementos encased in glass. The stunning creamware plates on top are a part of Cynthia's eclectic antique pottery collection.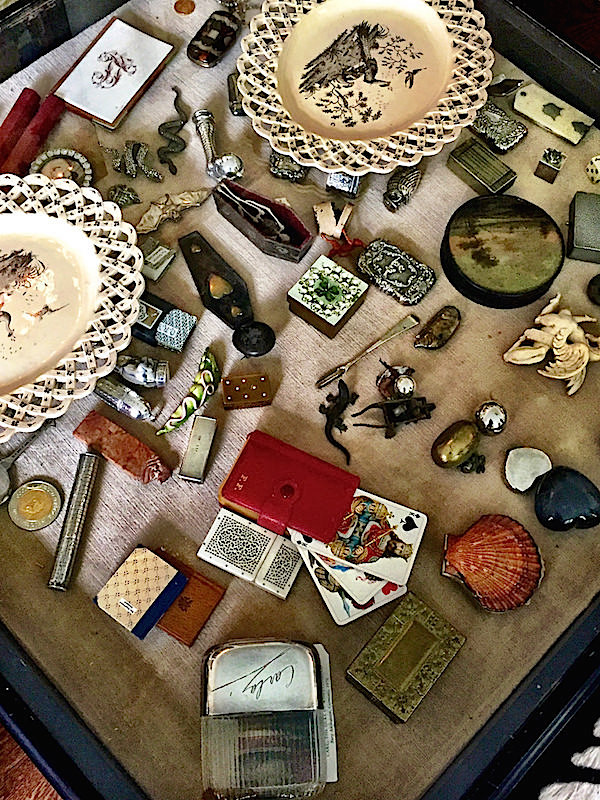 We also visited a friend of Susanna's, Tracey Roberts, who lives in a glorious six story townhouse. Not afraid of color or pattern, the house is a fearless mix including this room painted in a rich peacock blue lacquer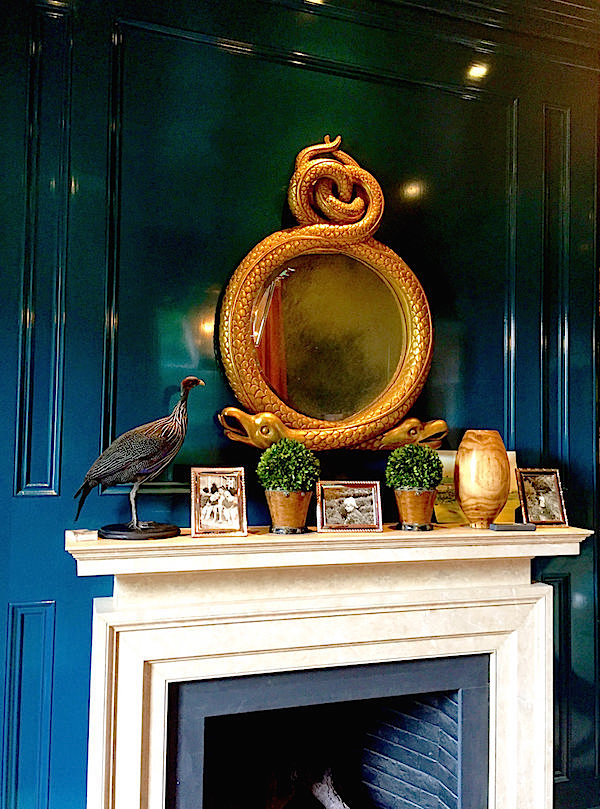 with a chinoiserie chic custom colored Charles Edwards lantern.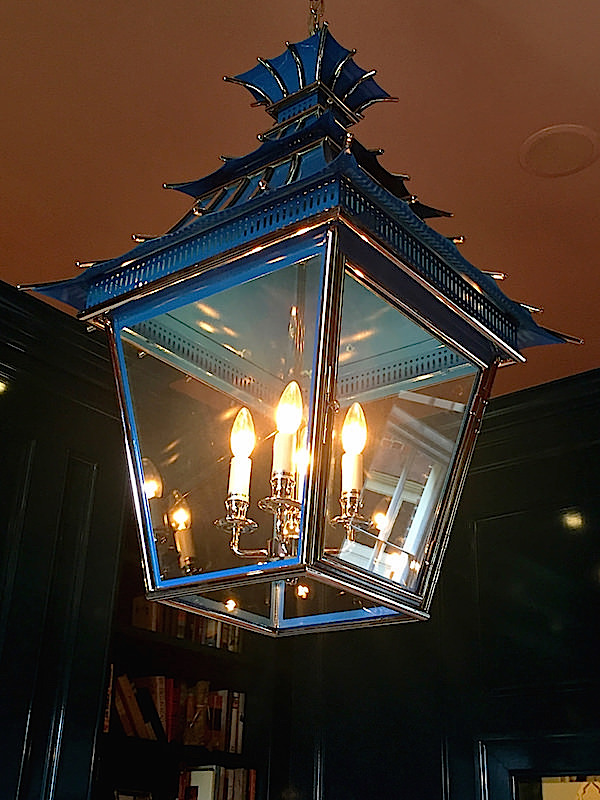 Her rooftop terrace has amazing views and, like the house, is a great melding of antique and contemporary furnishings.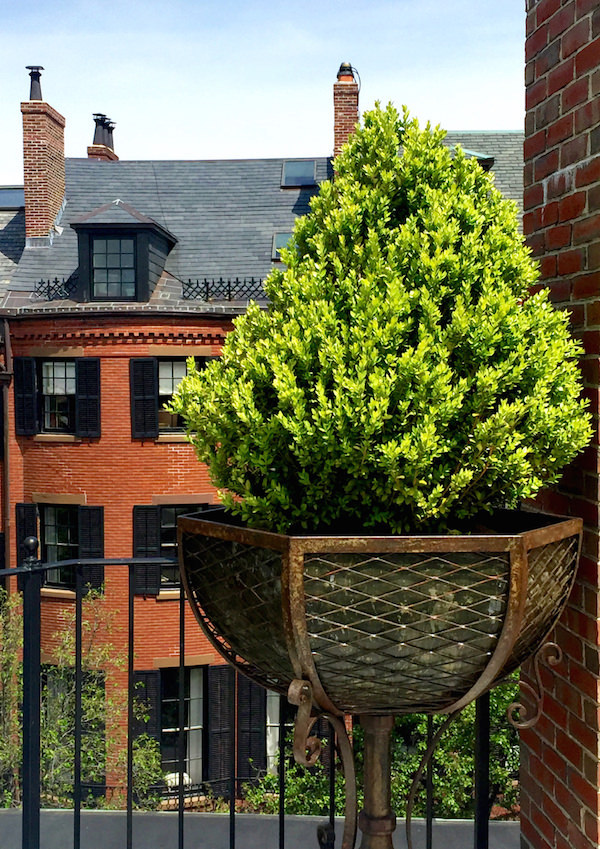 That afternoon, we visited the Boston Design Center where Susanna gave a "Its the Little Things" talk followed by a book signing (with her signature gold sharpie) at the Baker showroom. It was great seeing several Boston design friends and meeting new locals.
all photos Stacey Bewkes for Quintessence
We ended our 24 hours in Boston that evening with a talk together about our video series at the historic Somerset Club. In the splendid 19th century David Sears House, the club welcomed us with an intelligent, engaged and vivacious crowd. I'm already looking forward to a return visit!