For the 8th issue of their biannual magazine, Cabana comes to America, choosing five of Ralph Lauren Home's Navajo inspired fabrics (the first time wools have been used) for the covers. Over the years, Ralph Lauren has become such an iconic household name that we sometimes forget the original artistic vision behind the brand. But as a European publication that focuses on the "intense relationship between thought, place and the person," Cabana knew Ralph Lauren was the perfect partner for their first American collaboration.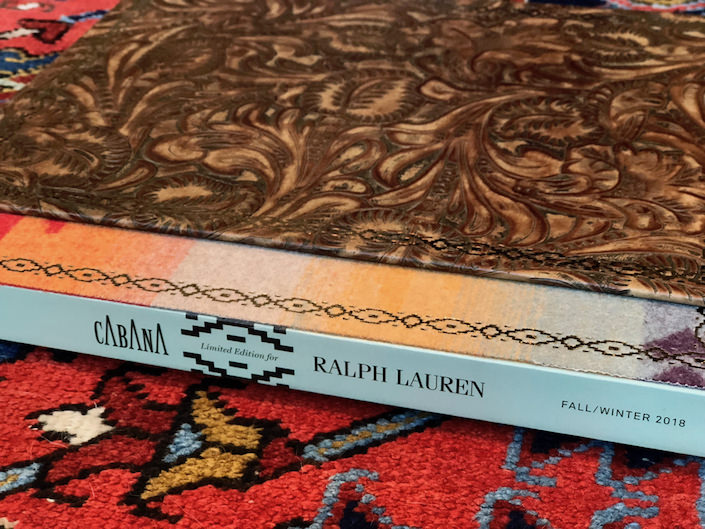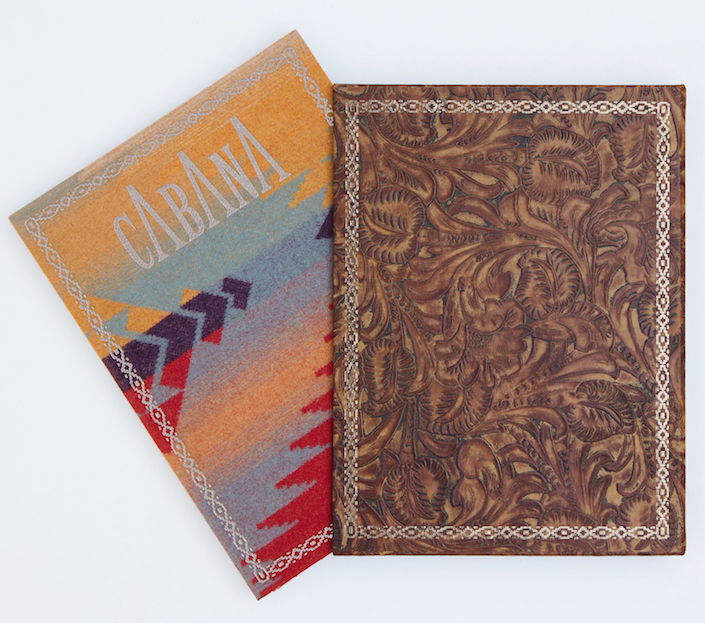 Not only did Cabana produce their regular fabric covered issues, but also 500 copies of a limited edition, presented in a handsome hand-tooled leather box that, in addition to the regular edition's Double RL ranch feature, also includes an exclusive look at Ralph Lauren's Bedford, New York home.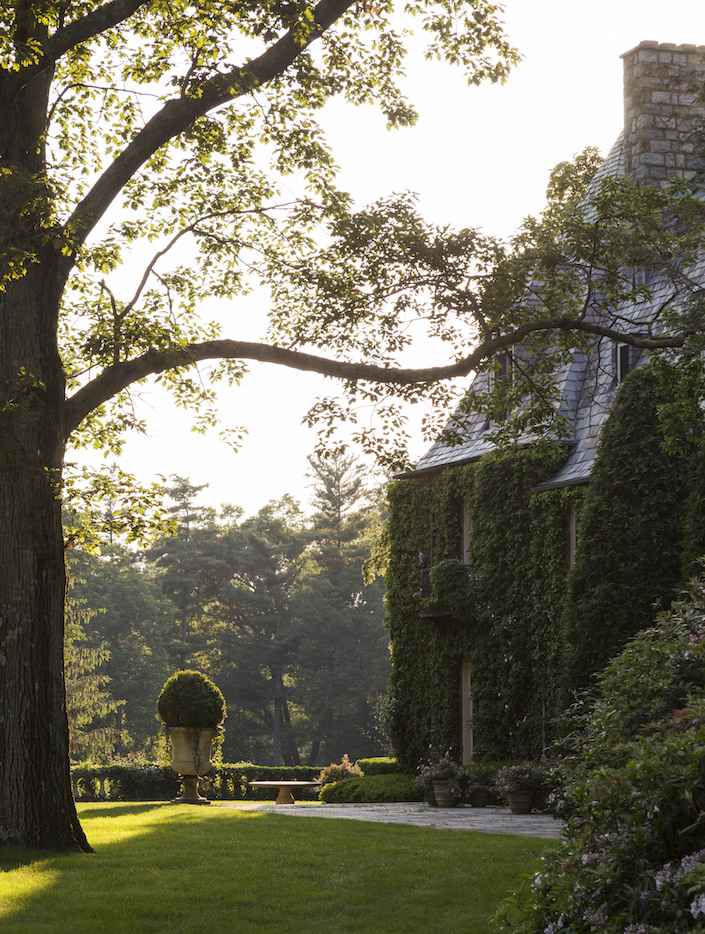 As Patrick Kinmonth writes in his Cabana piece on the Lauren's Double RL ranch in Colorado, "He creates a memory of something that may in truth never have existed but which feels unquestionably that it ought to have done. In fact, his work has become the structural underpinning of a national identity, the received mythology of America no less."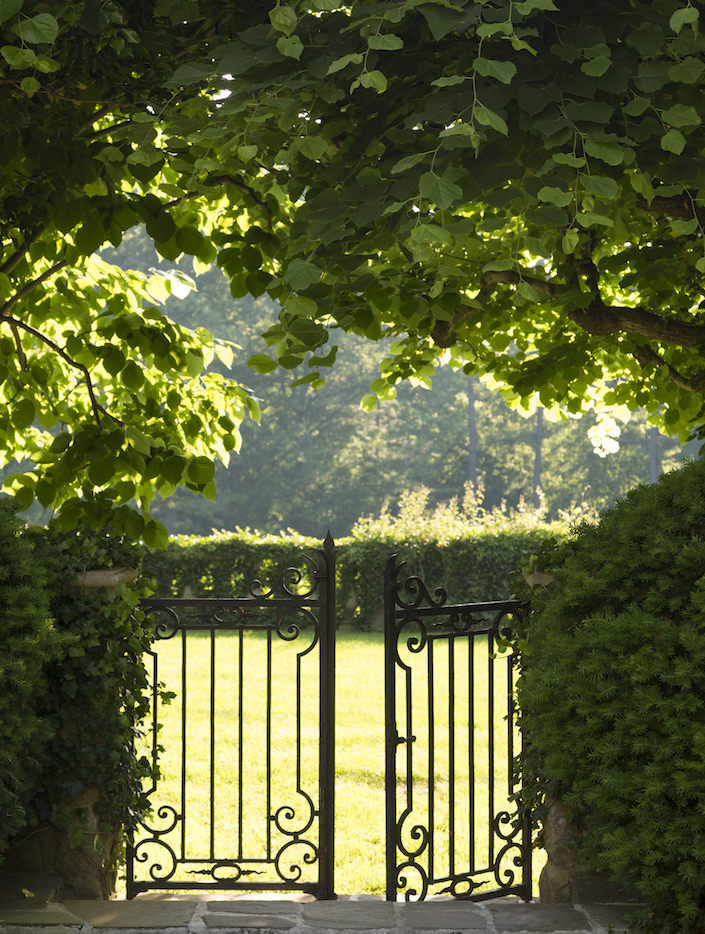 And while Bedford represents a completely different aesthetic from the ranch, it is equally authentic to Ralph Lauren's vision – a vision that melds elements of our past with a personal and optimistic version of America at her best today.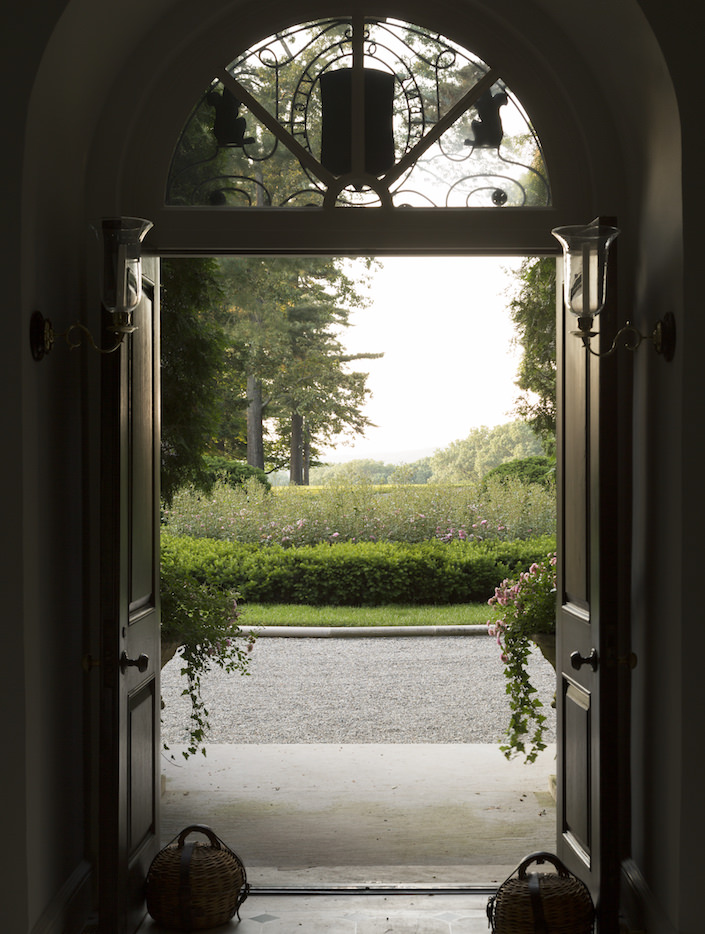 Through Miguel Flores-Vianna's intimate photographs, we enter a world that is entirely built on that singular vision, one that has resonated with so many over the years. As Kinmonth explains, "Ralph's emotional and perceptive talent for pressing our atmospheric buttons is masterly."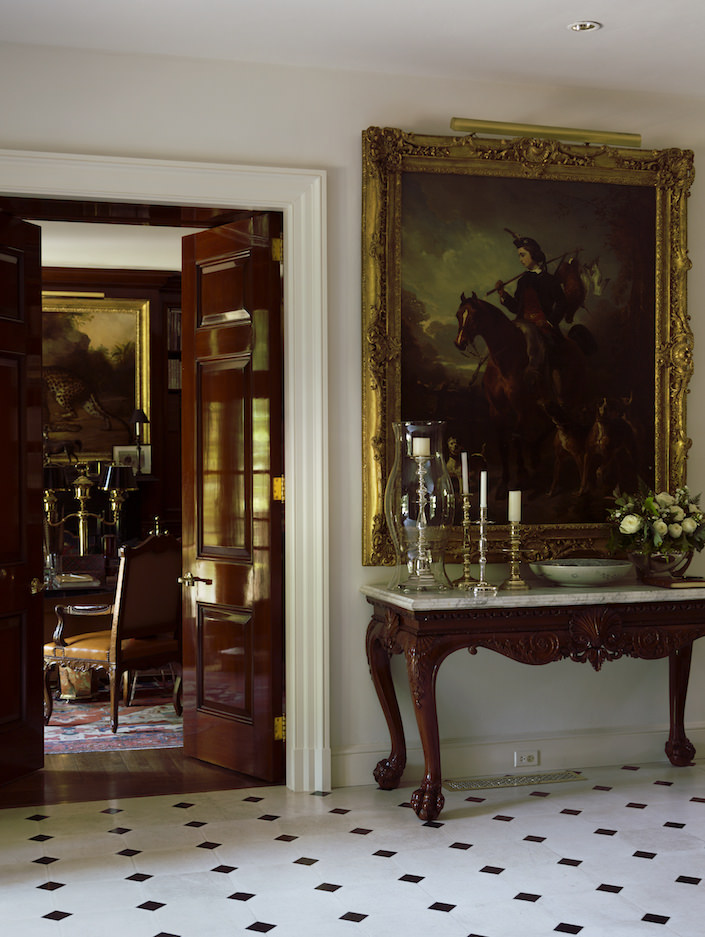 And it is this ability to create a world that is safe and civilized, lush, layered and beautiful that holds such appeal, where there is a sense of longevity and as Kinmonth points out, belonging.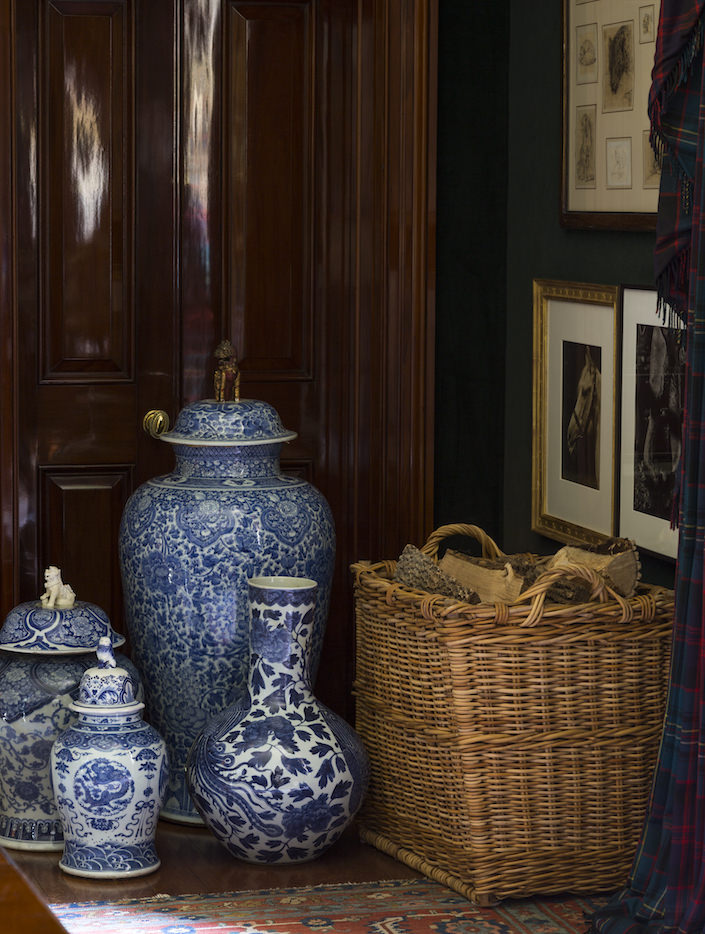 Who hasn't at some point over the years, yearned to be a part of that world, where there is a sense of real life and human warmth, of impeccable style and a classic timelessness that belies the frenetic modern life outside the gates.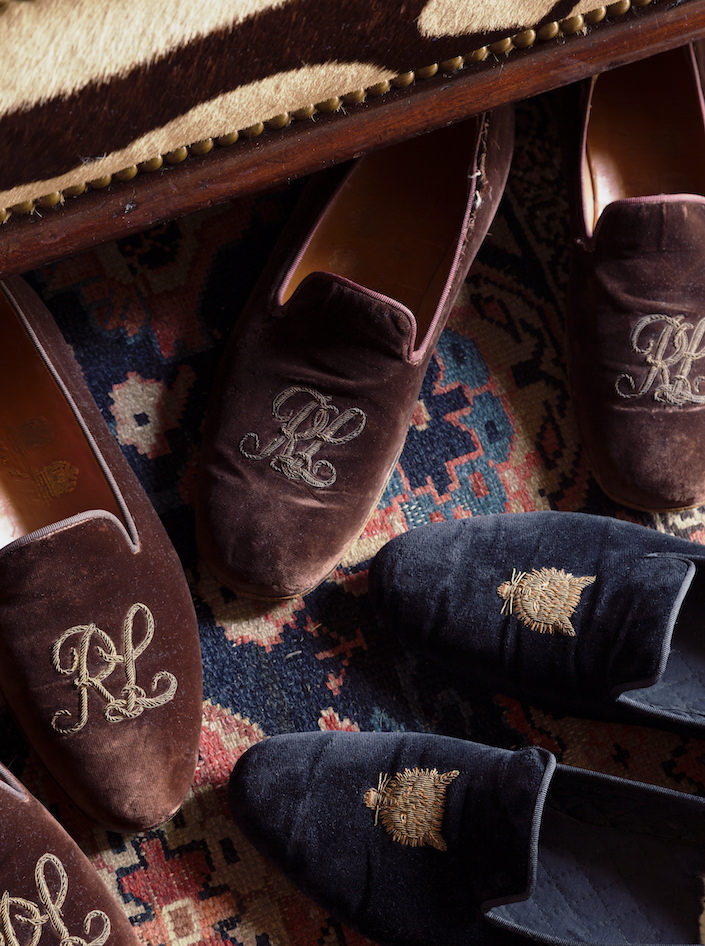 With an appreciation for quality and craft, heritage and tradition, the Bedford house beckons a life well lived.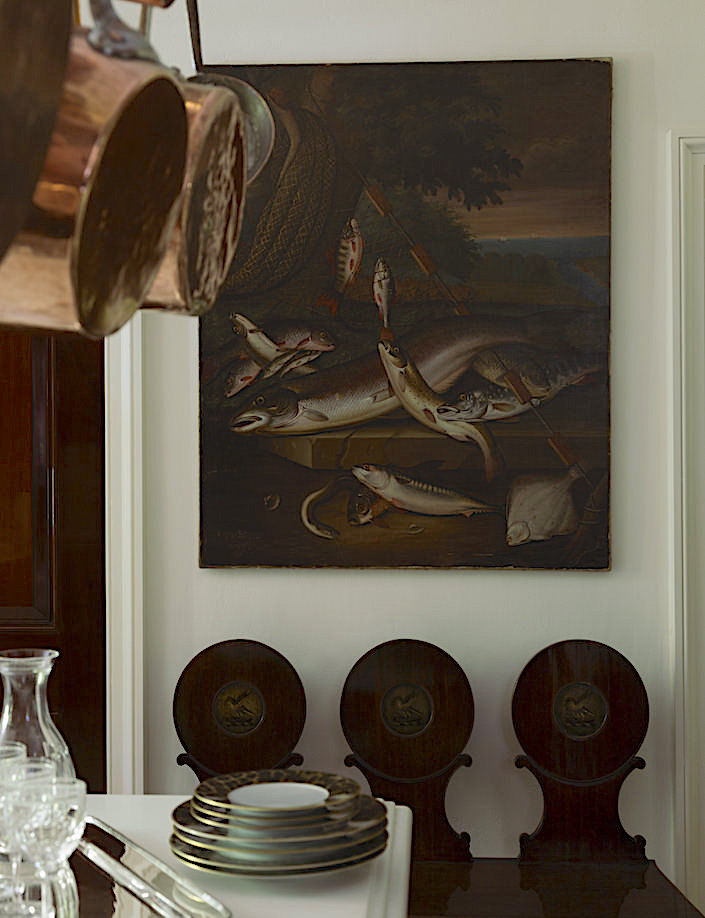 Here we are transported to Ralph's inner sanctum, where his personality and passions are revealed. Through the intimate Cabana lens, we see the cinematic reality of his vision, the home of a visionary and collector that it is not a set but an all encompassing life. Because as Ralph has said, "I extend all the experience from my private life into my work, because living is my library."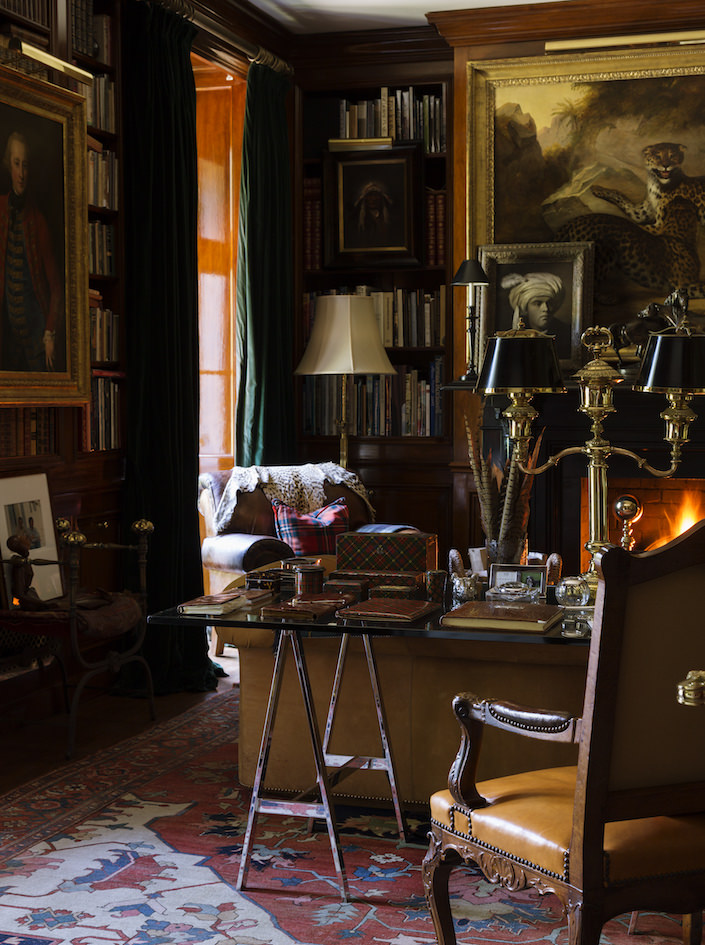 And that has really been the secret of his success, creating a world where, as Kinmonth writes, there is "no distinction between the fabrics we wear and those we surround ourselves with." Whether in fashion or home, "his work became a beacon of personal success and eventually a trademark of the belief in an elegant American Dream with which it seemed all the world was more than happy to be associated."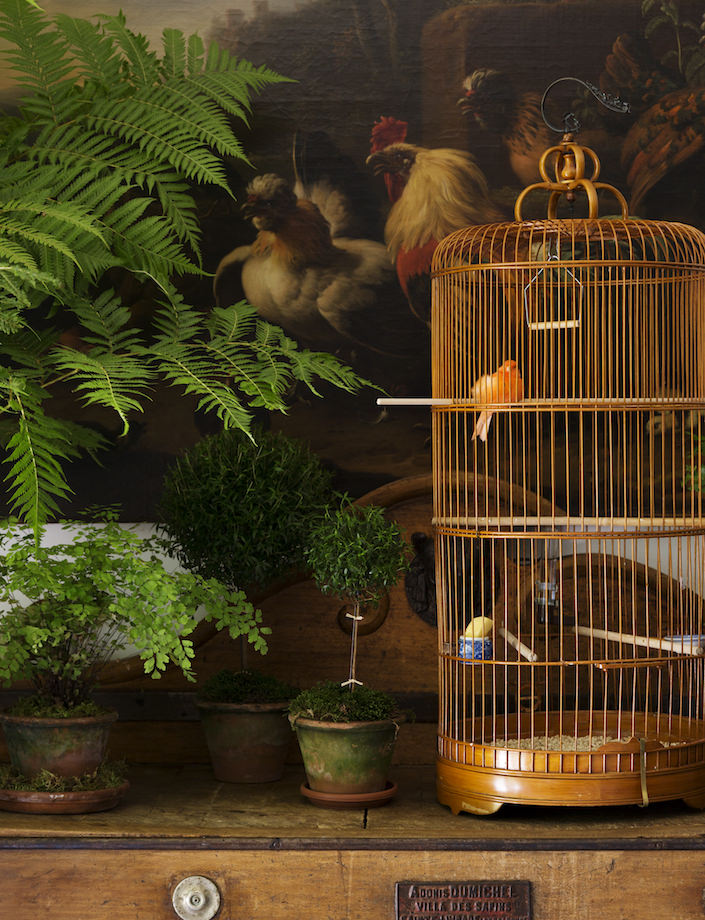 all photos of Bedford by Miguel Flores-Vianna for Cabana Magazine