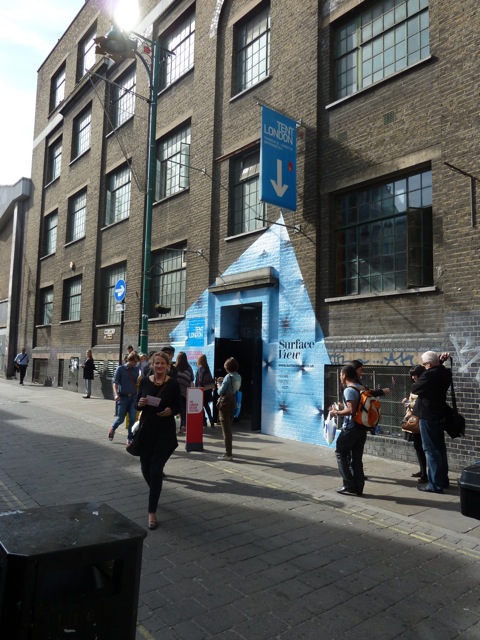 The first show the BlogTour group attended in London was TENT, a collection of over 200 exhibitors from 26 countries. There was most definitely an eclectic indy flavor at this unique trend setting show held in the Old Truman Brewery in Brick Lane. With a huge range of products, many continued the theme of old and new.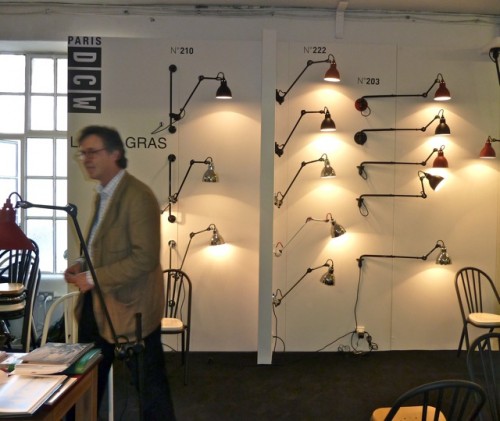 One of my favorite booths was that of the iconic Lampe GRAS. Designed in 1921 by Bernard-Albin Gras for use in offices and industrial settings, it quickly became a cult favorite of many design legends including Le Corbusier (in his studio below), Jacques Ruhlmann and Eileen Gray, who appreciated it for its modern and functional aesthetic. With no screws or welded joints, it was and still is a marvel in purity of design.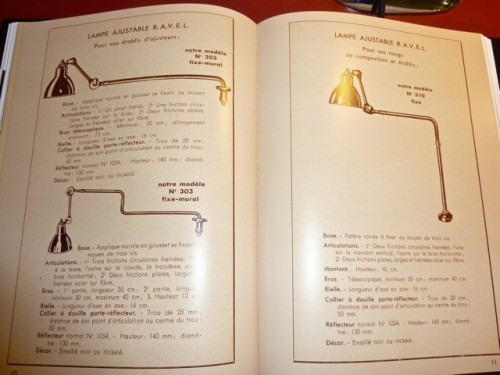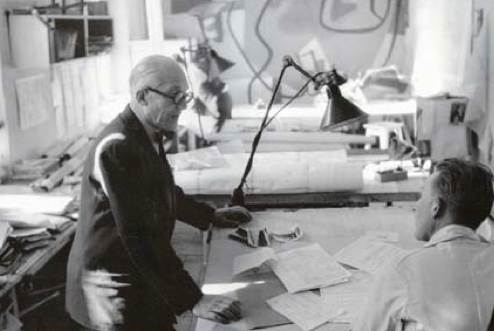 In 2008, DCW Paris formed to resurrect and reproduce such classic and timeless designs. They acquired the rights to Lampe Gras and are now the exclusive distributor. Available in a wide variety of styles and finishes, the light is the epitome of form and function, chic in any number of settings.
product photos courtesy of DCW/Lampe Gras
Lampe GRAS is the perfect melding of old and new, as relevant, innovative and versatile a design today as it was almost a century ago. Look for more finds from TENT next.