So many of us involved in the world of design were saddened to learn that Madeline Weinrib is closing shop. Her iconic designs were some of the very first to promote a global view and celebrate the work of artisans around the globe. She put pink rugs on the map and made ethnic polka dots chic. And along the way, she has collaborated with a variety of creative people and places such as the Neue Galerie, BAM, Manolo Blahnik, the IFPDA Print Fair, Soledad Twombly, Sebastian + Barquet, Barneys and many more. I'm sure it was not an easy decision for her, but in an age of commercial copycats, I so respect Madeline's decision to stay true to her mission. Madeline is an artist first and I am confident that she will find new ways to express her creative vision. So in honor of Madeline today, I am republishing one of Susanna's and my earliest video visits with Madeline in her beautiful NYC atelier.
And stay tuned – as Madeline closes her showrooms, there will be great sales – San Francisco is on now and New York is coming soon.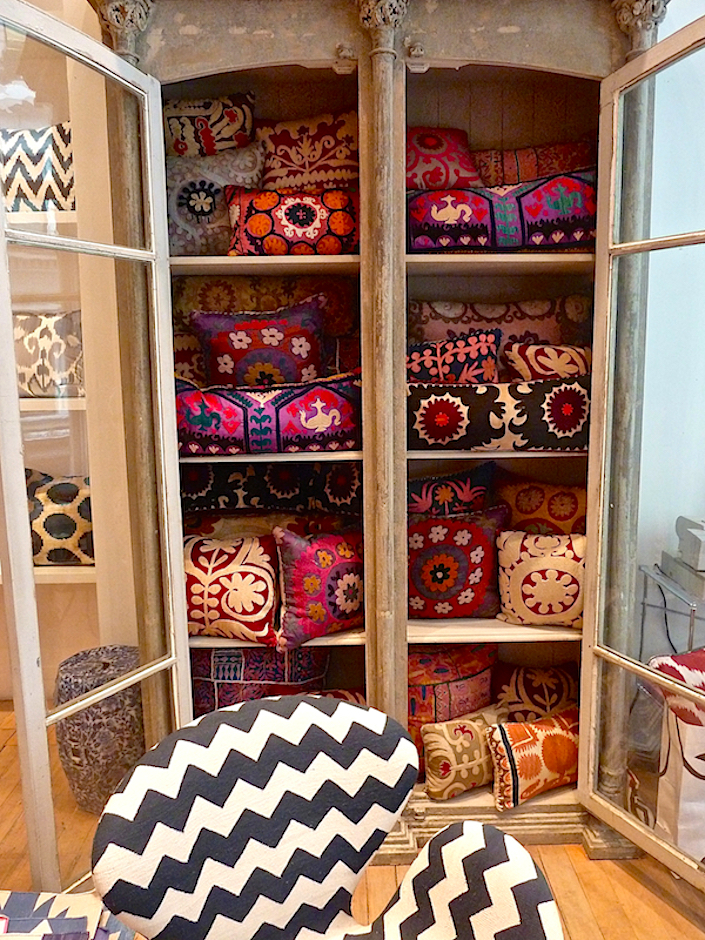 I know I speak for many when I say we will miss you and your beautiful wares Madi – but I know it's not farewell, just à beintôt – I can't wait to see what you do next!