The subtitle of the beautiful new book on Villa Astor says it all – "Paradise Restored on the Amalfi Coast." Part history, part social commentary, part architecture, interiors and gardens, this beautifully photographed and designed edition of this famous Italian landmark is as insightful as it is inspiring.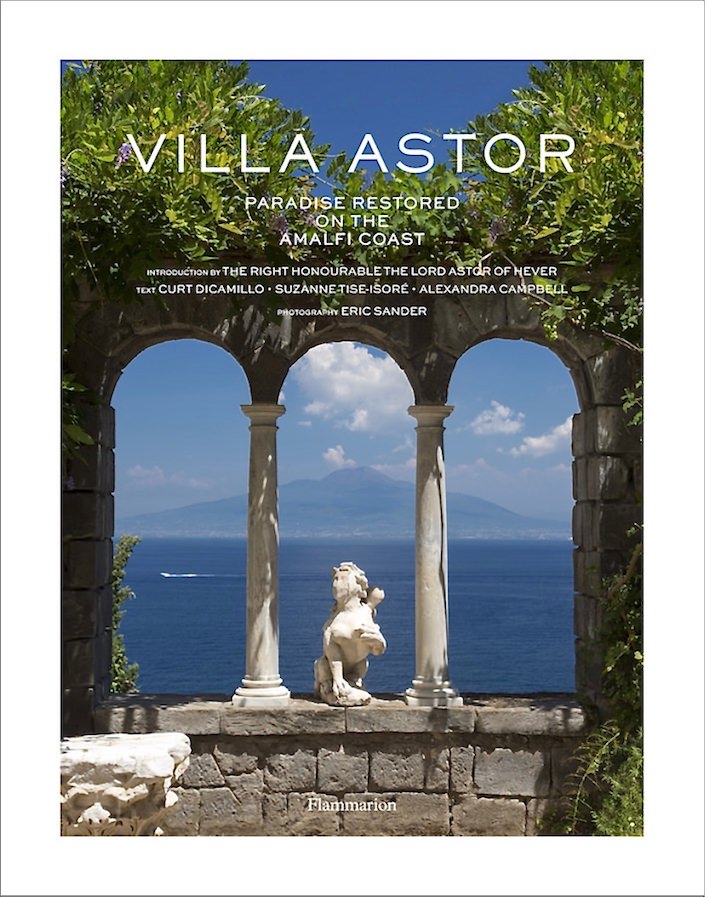 Following a foreword by William Waldorf Astor's great-grandson, the story of Astor's prominent career, disenchantment with American society and politics, move to England and eventual pilgrimage to Italy unfolds. Told by Boston-based architectural historian and authority on the British country house, Curt DiCamillo, it is a fascinating tale of passion, perfectionism and the power of memory. "There is no question that, despite having established such a strong foothold in England, William Waldorf continued to feel drawn to Italy. To him, the country represented civilization, sensual pleasure, and love."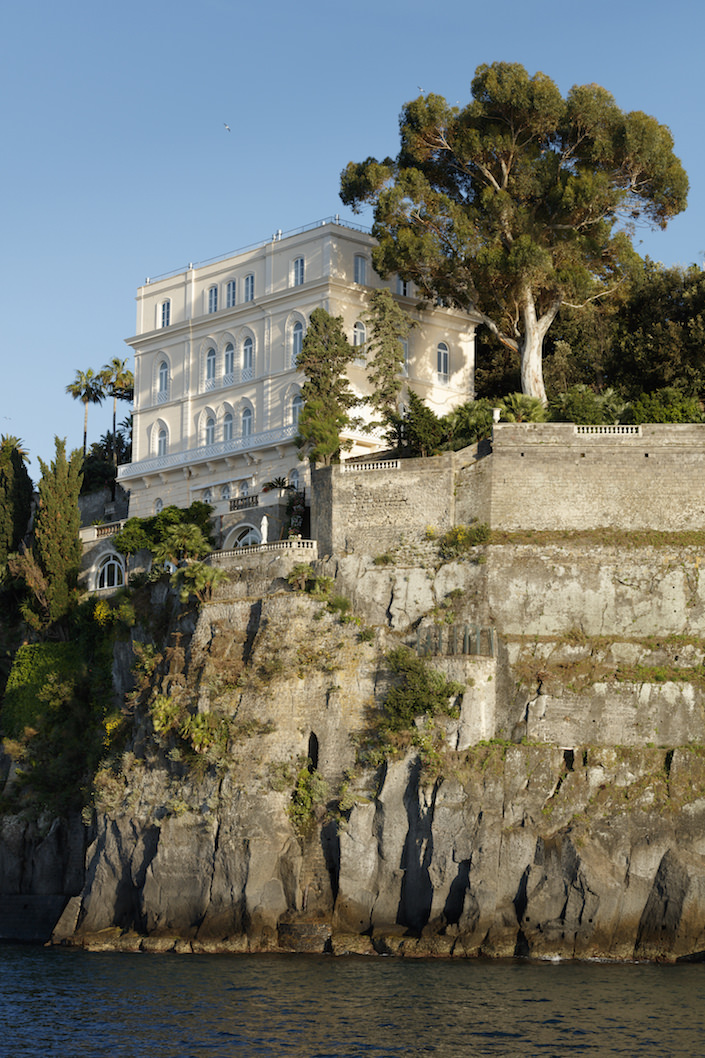 During Astor's time traveling as a student in Italy and then as American ambassador in Rome, he had discovered the beautiful coastal town of Sorrento, where, in 1905, he purchased the villa, with its spectacular location overlooking the Bay of Naples with views of Mount Vesuvius. Art historian Suzanna Tise-Isoré tells of the restoration process, as he added wainscoting, parquet floors and hand-painted ceilings, amassing an unparalleled collection of antiquities for the villa and garden, including antique sculptures, architectural fragments, giant Pompeian storage jars and more.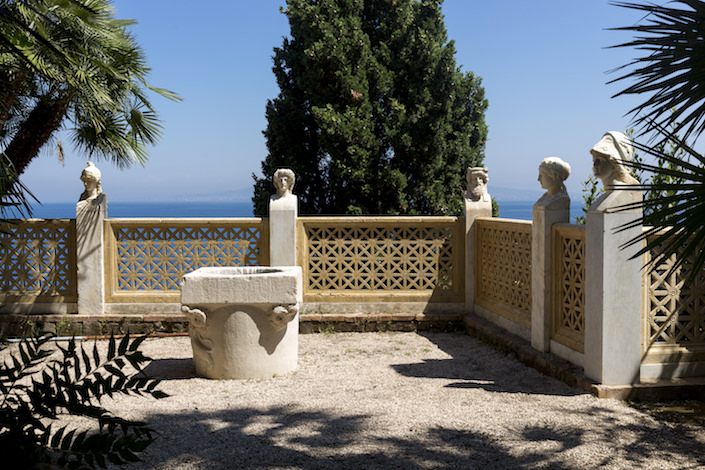 The family maintained the property until 1919. It changed hands over the decades and in the 1970's was bought by Rita Vessichelli Pane (who writes the epilogue) and her husband Mariano, whose guest book, during their 30 year tenure, included a star studded list of intellectuals, artists, movie stars and diplomats.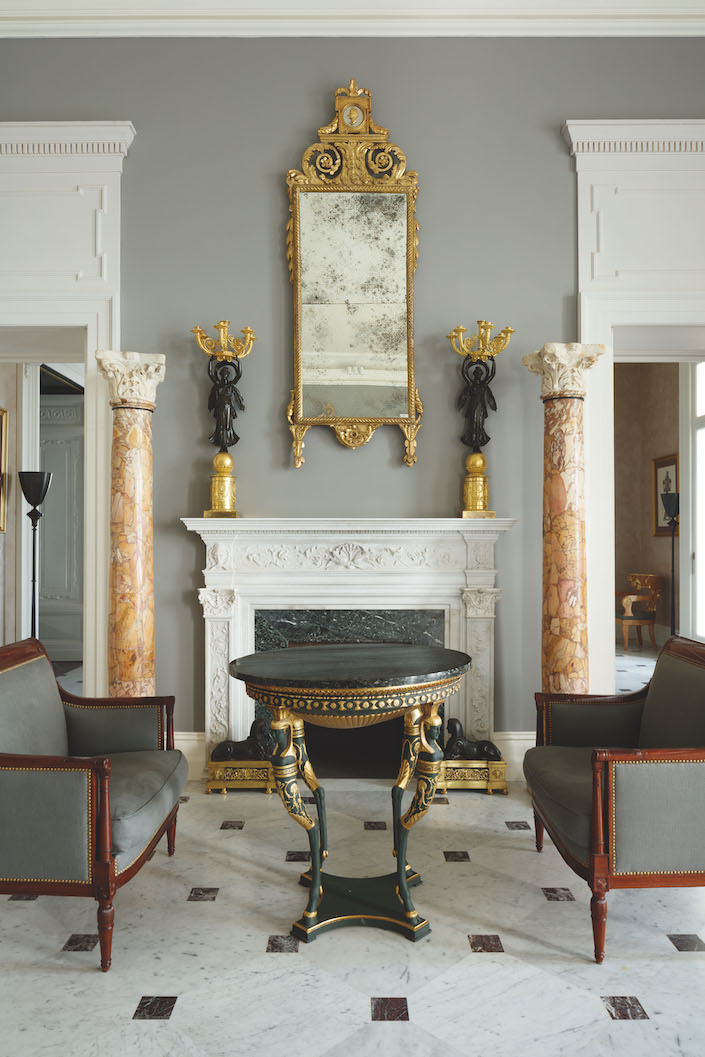 In 2012, the villa's current owners hired famed French decorator Jacques Garcia to oversee the restoration and remodeling of the residence.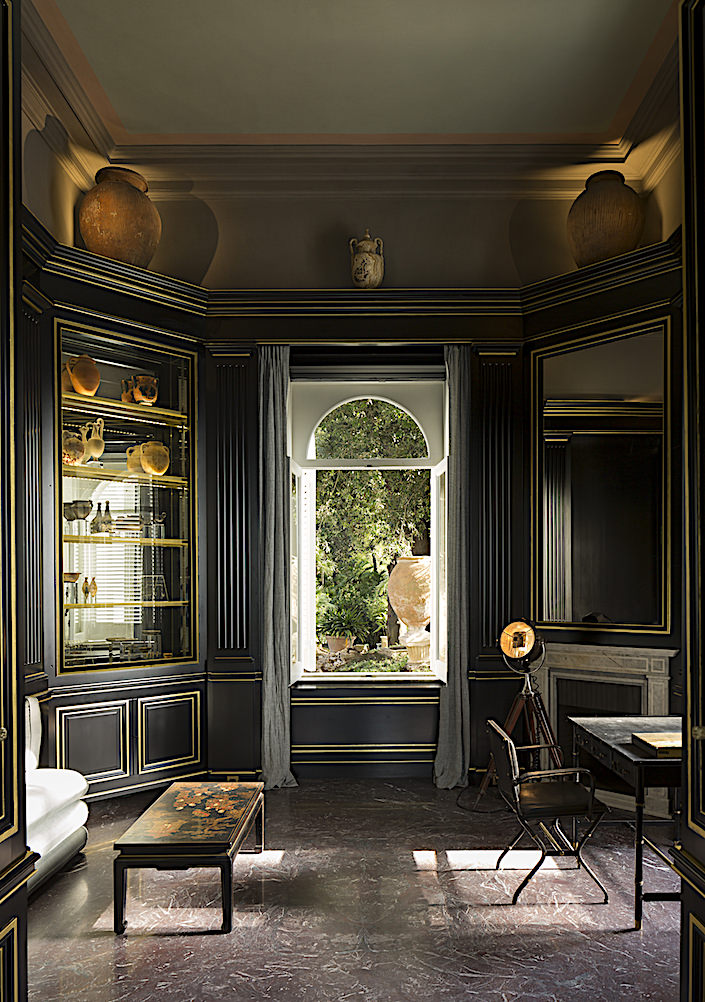 With a vast knowledge of the decorative arts, he has incorporated Astor's extraordinary collection of antiquities with French and Italian antiques and select pieces from more modern masters into an elegant design with a nod to Astor's legacy yet all the amenities for luxury living today. It is the final culmination of a fascinating story.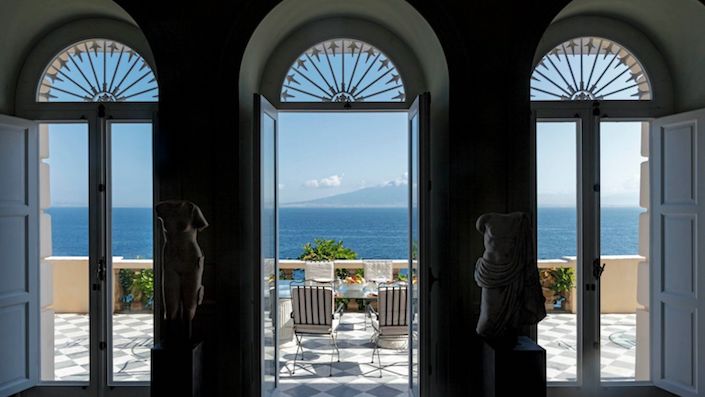 Yet what hasn't changed is Astor's romantic vision of earthly paradise where his passion for the past, creativity and love of nature could soothe his soul with beauty and peace.
all photos by Eric Sander