Life on Nantucket revolves around the water. Whether you are in it, on it or just enjoying the view, the endless blue beckons. And while boats are a ubiquitous part of island life, many aren't interested in the expense or effort of owning one. Of course day rentals are possible for everything from cruising, to whale watching or fishing, but for those interested in the luxury of yachting life, Barton & Gray may be for you. With a fleet of crewed Hinckleys throughout the Eastern seaboard, from Boston to the Bahamas, Barton & Gray Mariners Club offers members unlimited access for yacht ownership that is appealingly more "amenity than asset."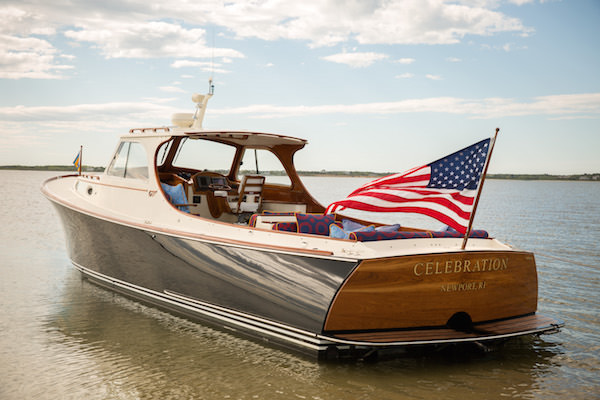 And because yachting is all about the experience, Barton & Gray has partnered with several design companies over the past several years (Lilly Pulitzer and Serena & Lily) to outfit their boats in style.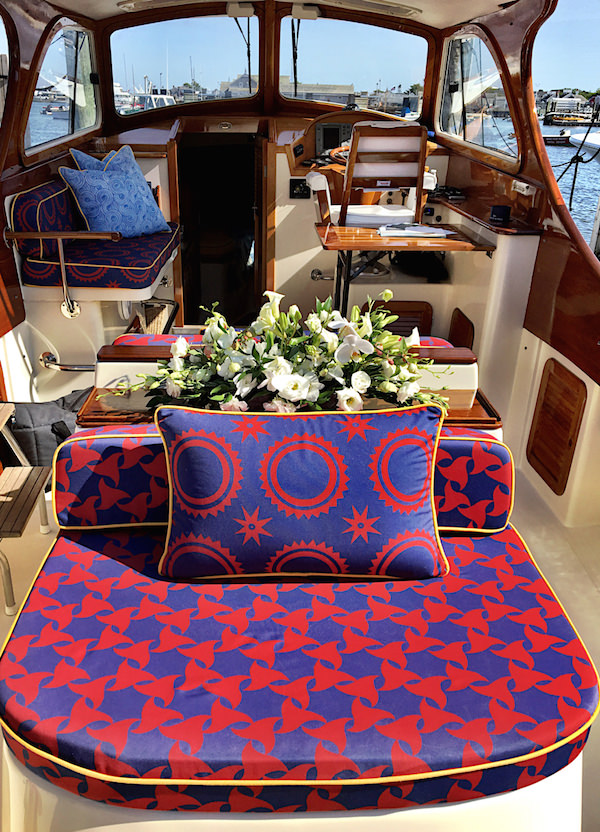 To celebrate their 10th season on island, their latest iterations are with iconic island names the White Elephant and talented friend Audrey Sterk, a Nantucket based designer and artist, whose work I have shared many times before.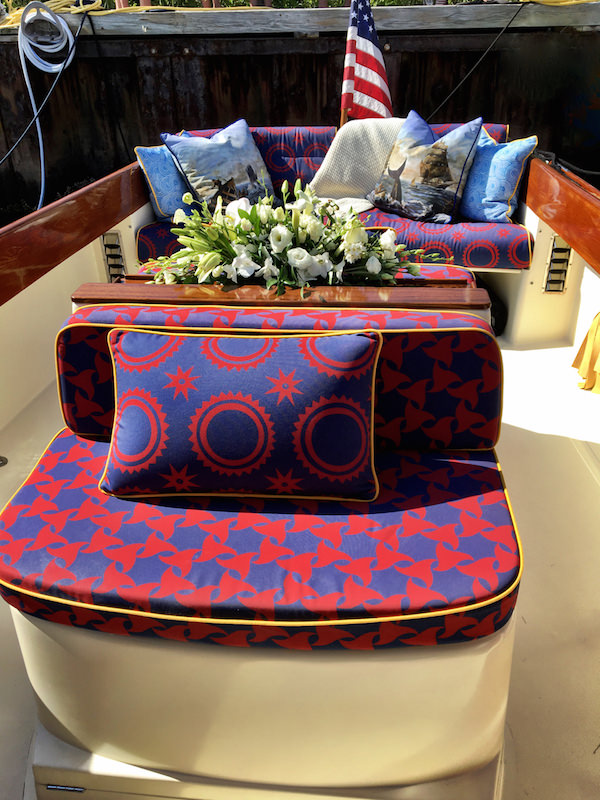 In addition to producing original painted wall murals and custom decorative painted finishes, Audrey also creates select home furnishings (tables and trays), as well as a line of customizable (and environmentally friendly) fabrics and wallcoverings.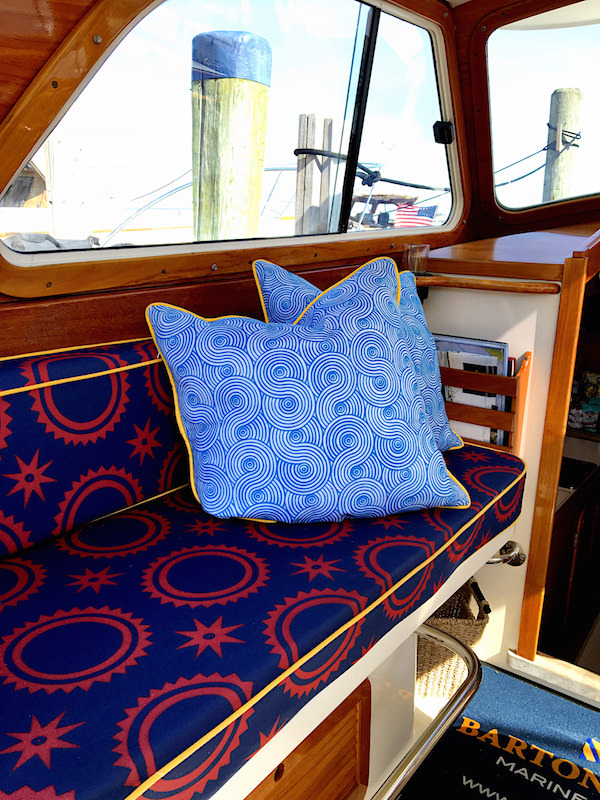 For a Barton & Hinckley 36 foot classic Hinckley picnic boat, Audrey custom colored several of her most popular patterns in sea worthy all American colorways as well as a hand painted whaling scene, commemorating Nantucket's iconic history,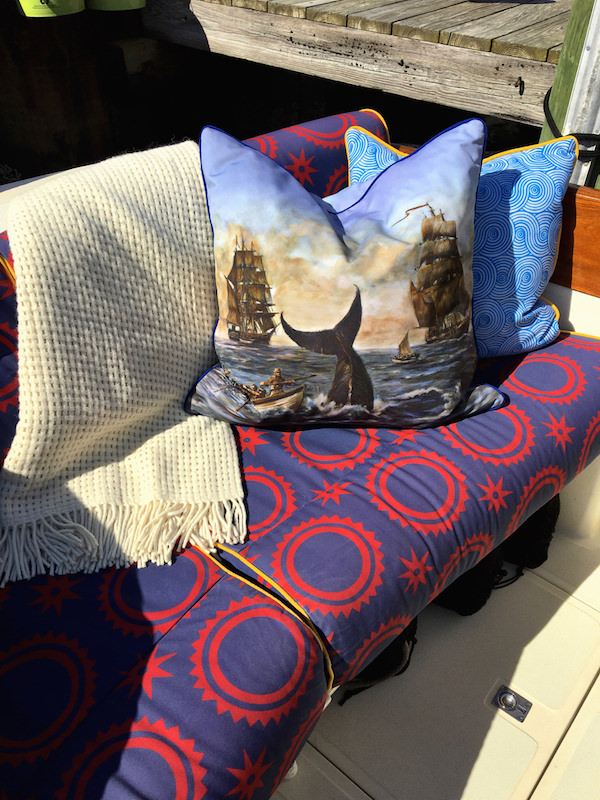 which also decorates the head, the only one in the fleet with chic powder room style.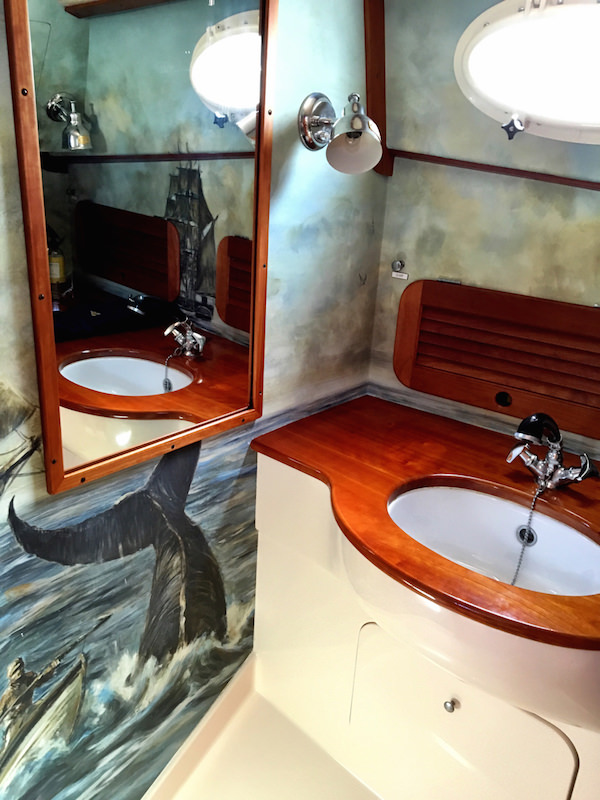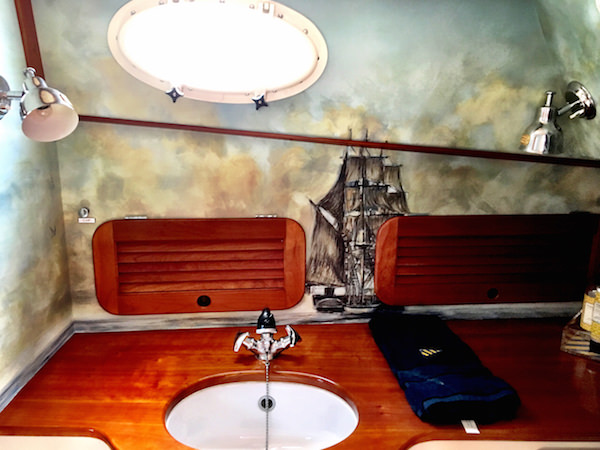 Yesterday, I accompanied Audrey and crew on a spin around the harbor to get a taste of Barton & Gray hospitality.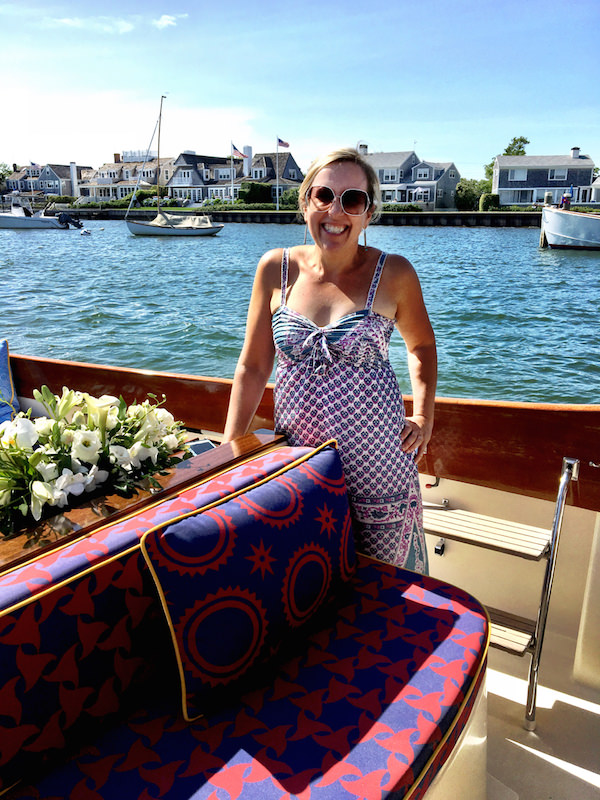 From the minute you board the boat you note the Hinckley difference, from the beautiful craftsmanship to how close they can dock due to jet-drive propulsion (no propeller) and the full service the Barton & Gray crew is on hand to offer.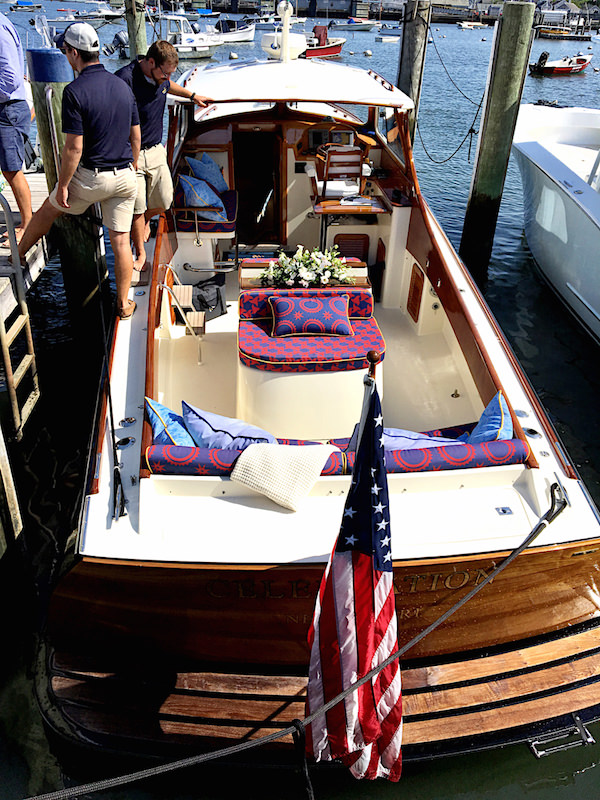 Partnering with White Elephant on island, the Barton & Gray fleet is docked at the hotel with provisions provided by Brant Point Grill and Cisco, concierge service available for trips to Topper's at the Wauwinet Inn and special rates at any of the Nantucket Island Resorts.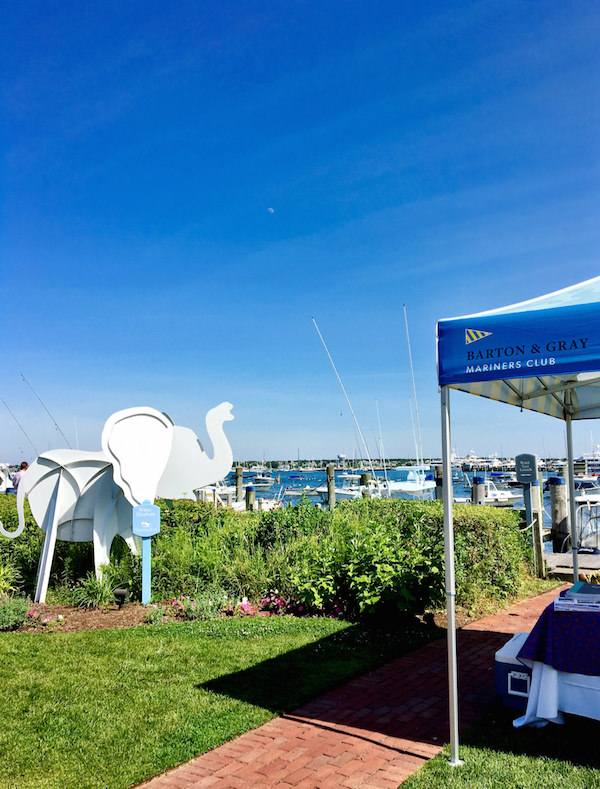 Barton & Gray's white-glove service is ready to organize and/or expedite a wide variety of fantastic yachting experiences. And with unique signature events and partners like BMW, Wheels Up, the Hermitage Club, the CORE club and other likeminded purveyors of luxury lifestyle, it is a Mariners Club that makes life on and off the water just that much better. Thanks to Audrey and Barton & Gray for a stylish afternoon on the water. The only thing missing was a nap!
all photos (except first) by Stacey Bewkes for Quintessence