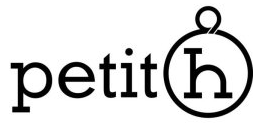 If you were in Paris within the last few weeks and happened to stroll by the Hermes flagship store at 24 Rue de Faubourg, you would have noticed the debut of a special collection. Petit h was presented at the Paris boutique on November 13, where it was offered through December 4th.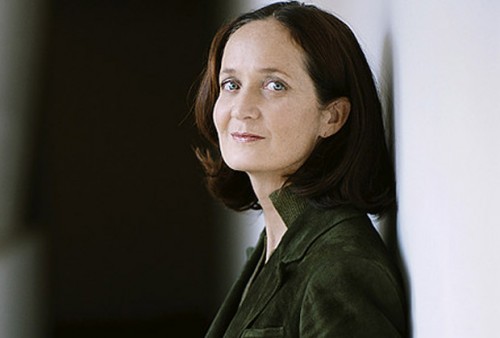 The brainchild of artistic director Pascale Mussard, a 6th generation member of the Hermes family, petit h is her dream. Fashioned from the by-products or rejects of Hermes' main line, petit h creations are examples of recycling at its best. This, however was not the primary intent. Mussard, describing the pieces in the collection as "Unidentified Poetic Objects," wanted to form a creative laboratory that united all the materials and craftsmen from the different divisions of the prestigious company to form an "atelier de re-création".  The line includes products such as a tray with a Kelly handle, the swing pictured below made with stirrups by Stefania de Petrillo and Godefroy de Virieu, or the dumbbells in the second photo made from leather and crystal by the same team,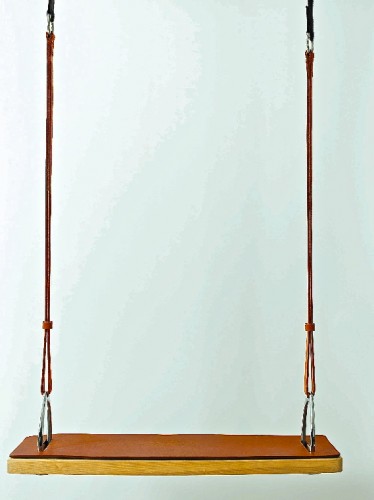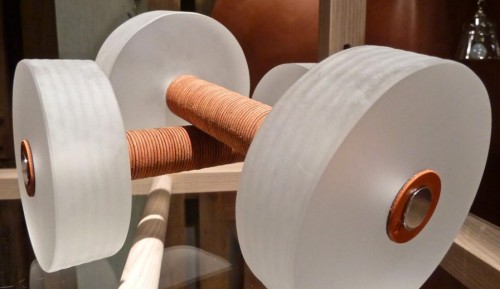 jewelry made with pieces of their signature silk scarves, a mobile with Saint Louis crystal pieces, and a chest of drawers shown here covered with a bright terry-cloth towel.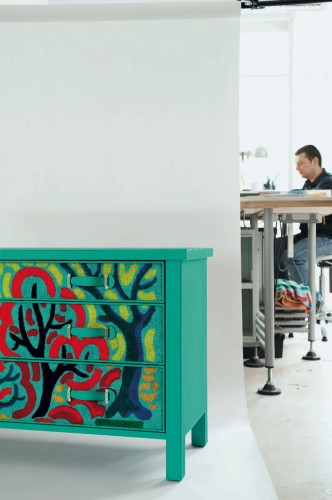 Priced from 50 euros to 50,000 euros, or $70 to $70,000 at current exchange rates, the collection was a huge success in Paris. A second collection will be available in Tokyo and Osaka in May 2011, while the third collection will be sold exclusively in New York and Beverly Hills in October of later next year. So don't get too excited about anything you see here – chances are they won't be available by the time the third collection rolls around.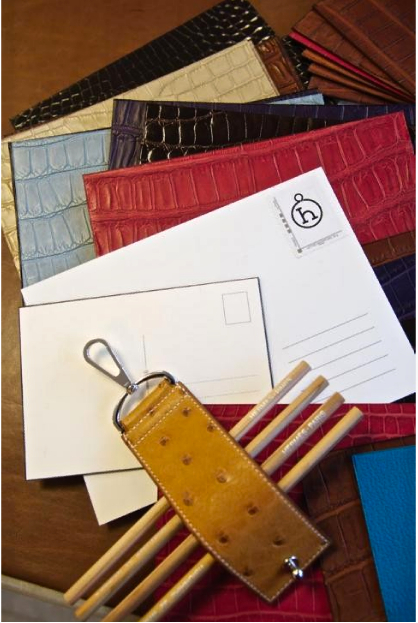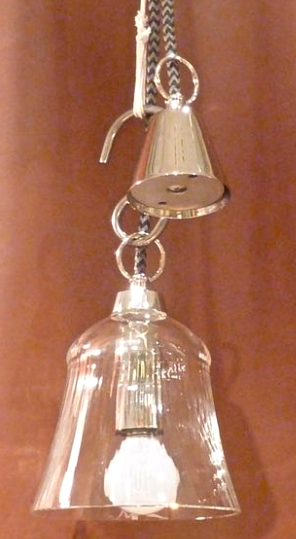 When Mussard meets with the artisans across the different divisions to discuss a new item, she demands three requirements for their creations – function, beauty and longevity. Longevity is a tradition at Hermes. As anyone with an Hermes bag knows, the more you wear it, the better it looks – it develops a certain patina over time that grows with the user and this is exactly what Mussard has in mind. Take for example this necklace Alice Cozon created from various calfskins with a palladium kelly bag fastening You can already imagine how fabulous it will look in ten years (I'm hoping this perhaps becomes a permanent part of the collection – I REALLY like it).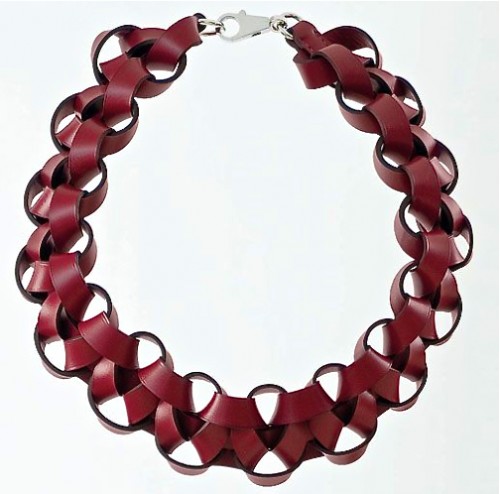 Mussard uses the example of the Kelly bag to explain her hopes for the collection. "The Kelly bag was created around 1935. But it really only became known around 1956. For 20 years only one or two people were buying it every year. Why did we continue to make it? Because my grandfather thought it was beautiful and was the perfect shape. He didn't care that it wasn't a big hit. He was selling it nicely and quietly. Unfortunately he dies in 1951, so he never knew that he was absolutely right to keep it. This is what petit h is all about."