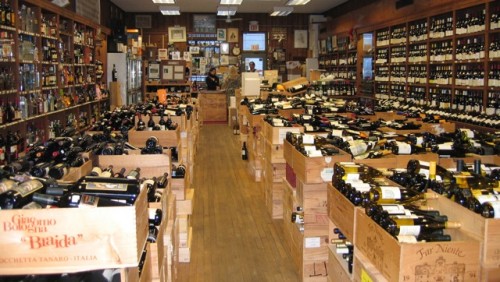 For today's Wednesday Wine, I asked Quintessence's resident expert Terry Rogers of Horseneck Wines in Greenwich, to suggest some wines appropriate to serve at a holiday cocktail party. Terry of course has insider access to many wonderful sources and naturally had terrific ideas how to serve something special without breaking the bank. So without further ado….heeeeeere's Terry.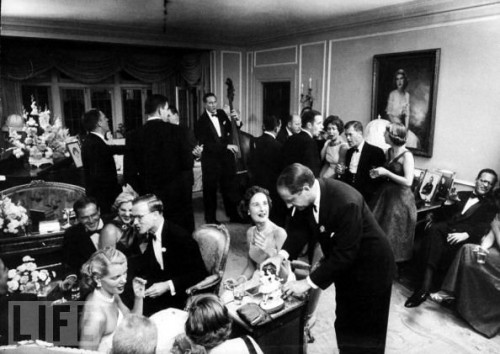 It is that time of the season for holiday parties and thinking about what to wear and what to bring to the hostess. Wine is always a great present to arrive with but if you are hosting the party then your job is to figure out what would be a nice red, white and possibly a nice specialty cocktail to serve. I know when I have been invited to a holiday party I am always very excited to see what we will be imbibing.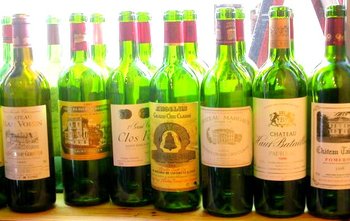 Many wine regions from around the world are producing delicious varietals for very reasonable prices. If you are having an event for a large number of people, you may want to hold down the cost of the beverages but still give your guests something they will enjoy and hopefully remember. Here is a listing of some of my favorite wines that I would be very happy to serve. Starting with whites: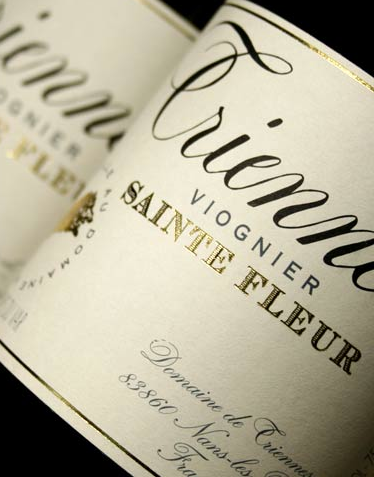 Triennes Viognier Sainte Fleur
An extremely reasonable bottle for a great heritage. Aubere de Villane of the legendary Domaine Romanee Conti and Jeremy Sesses of Domain Dujac (two outstanding Burgundy producers) have co-produced this very well priced wine. Sainte Fleur is explosive on the nose with apricot, honeysuckle and honey aromas. It has great power and intensity, combined with a beautiful balance between richness, acidity and minerality. $18 per bottle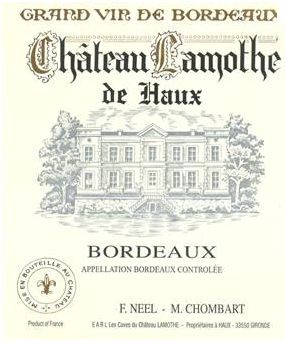 Chateau Lamothe Bordeaux Blanc
This is a spectacular wine with 1/3 Sauvignon Blanc, 1/3 Semillon and 1/3 Moscat grape varieties. The blending of these three grapes brings about a wine rich with flavors that are well balanced with good fruit and acidity for the hors d'oeuvres. $14 per bottle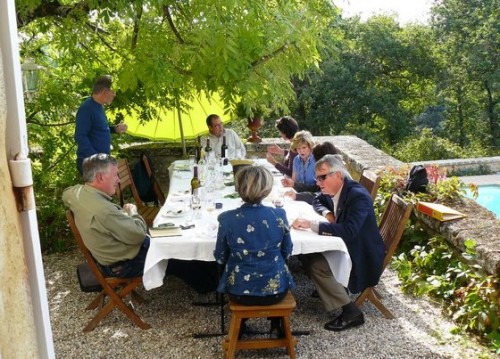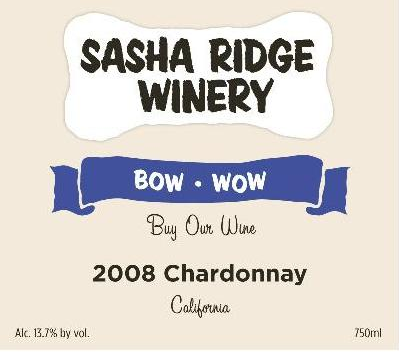 Sasha Ridge Chardonnay
This is a creation I have produced that fills two needs. Flavor for the customer and also dollars to the local animal shelters. I worked on producing this 100% Chardonnay with a winery in California. Sasha was the name of my dog that was abused and in her memory I give $1.00 or $12.00 per case back to the local shelter of your choice. Sasha's name lives on and helps other dogs and cats in need. You can't beat this for $13 per bottle. (note from Q., with tearing eyes – OK, unfair – I now HAVE to buy this – but that's ok – it's a two-fer – good cause and knowing Terry, I'm sure it's delicious!)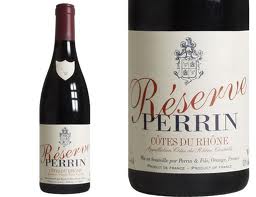 Perrin Réserve 2009 Côtes du Rhône $12.
It is always great to find a good value wine that is a crowd pleaser as well. And this goes very well with all kinds of hors d'oeuvres. This red wine hails from the Perrin family, producers of the fabled Chateau de Beaucastel Chateauneuf-du-Pape. It's very dark garnet in color, with aromas of black fruit and spice plus a whiff of pepper. Flavors are consistent with the nose, spicy red berries, tangy acidity and a surprising edge of rather rough tannins. Odd combination of light body and full flavor, but it works. It's nothing fancy, but it reminds me pleasantly of red wines served in small pitchers in Paris cafés. (from Q. – again! – this is my kind of wine – just love Cotes du Rhones!! – sorry for interrupting – just had to add my two cents)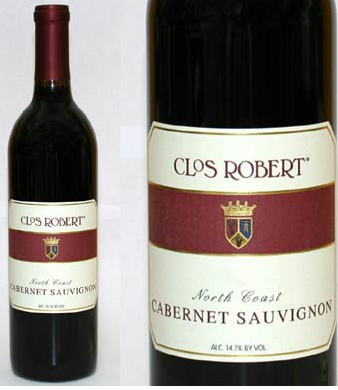 CLOS ROBERT CABERNET SAUVIGNON 2009
My friend Robert Shack decided a number of years ago it was time to make the move to find the best vineyards to produce an outstanding Cabernet for a true consumer value – AND HERE IT IS!! Still the best California Cabernet under $15 I have tasted and one of our best selling in-expensive California red wine. This juicy, ruby colored Cabernet Sauvignon reveals classic black fruits intermixed with hints of herbs and spice. Underlying sweet cassis notes and fine ripeness with smooth lively flavors in the mouth-filling finish make this a favorite for current everyday drinking. $13 per bottle

Niner Wine Estates 2007 Sangiovese
This 2007 Sangiovese is big and complex, boasting a broad mix of fruit and spice/herb flavors. Blackberry and black cherry are the most prominent fruit flavors in the glass. Spice, licorice and fennel balance the fruit nicely, while white chocolate and cocoa fill the mid palate. All of this is brought together by a rich crème fraiche mouthfeel and a juicy, mouthwatering acidity. $22 per bottle.
Gold Medal San Diego International Wine Competition March 2010
Silver Medal 2010 Houston Livestock Show Wine Competition February 2010
Silver Medal 2010 Orange County Fair Commercial Wine Competition
Bronze Medal 2010 San Francisco International Wine Competition
Bronze Medal 2010 Central Coast Wine Competition
Who would have thought that California could produce a sangiovese that was this seductive. Perfect for the holidays!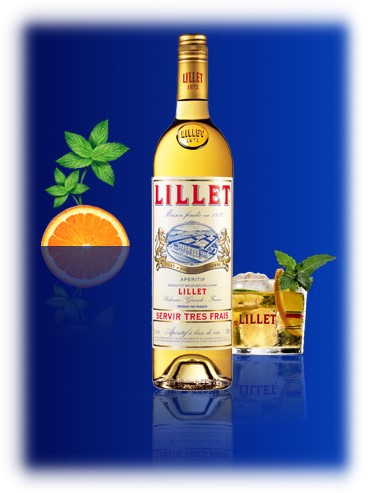 And for something a little different –
The Lillet Cocktail
Lillet Blanc is a French aperitif white wine with hints of citrus and spice. Although many consider it to be a variety of vermouth, I tend to put it in a category all by itself. It's not as herbal as vermouth, but that being said, it is an excellent subsitute for white vermouth in any cocktail that calls for it. There's also a classic method of consuming Lillet, simply chilled with a slice of orange, either straight up or on the rocks. Lillet is definitely served more in Europe then in America, but I just love the flavor of this lovely aperitif. This may take a bit of getting used to; but it is well worth that French effort!! (note from Q. – I love Lillet and didn't find it difficult to get used to at all :-) mmm…wonder what that means? )
2-1/2 to 3 ounces Lillet Blanc, chilled until very cold
One strip of orange peel, 2″ by 1/2″, white pith removed
Pour liberal amounts of chilled Lillet into a cocktail glass, then flame the orange rind over the glass — squeeze the rind next to a match and the oil will spray out and ignite. That burnt residue of orange oil will flavor the cocktail. Drop the rind into the glass and … voilà!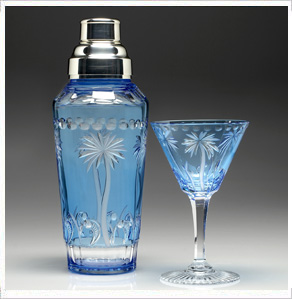 And if you are in that cocktail mode, let's make my favorite – which I call the GREENWICH COCKTAIL. This cocktail will keep people coming back for more so make sure you are stocked up.
Stoli Blueberry 2 oz.
Cointreau 2 oz.
Roses lime juice 2 oz
Stirrings Wild Blueberry mix – 2oz.
Fill a shaker with ice and pour in the above ingredients and shake 45 times. Shaking is extremely important, believe it or not. And since blueberries have such wonder antioxidents – how can you go wrong!!
Thanks so much Terry! All great suggestions that I can't wait to try, especially the Greenwich Cocktail – and when you readers serve it, be sure to coordinate it with Elvis' Blue Christmas on your play list!