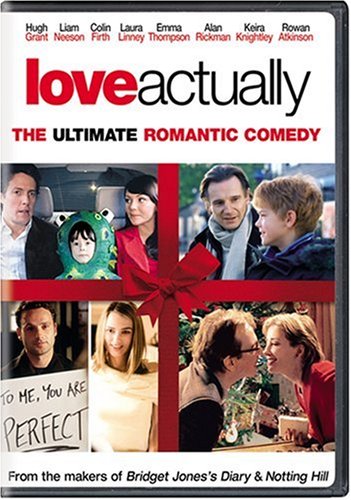 Last week many readers were pleasantly surprised to learn about my favorite (and evidently a bit under the radar) Christmas classic, The Bishop's Wife. This week's feature is a more contemporary selection that I'm sure many, if not most of you, have seen. But you never know, I might be introducing a reader to a film that is sure to become one of their new holiday favorites.
Love Actually is a feel-good romantic comedy with a blockbuster cast of stars including Colin Firth, Hugh Grant, Emma Thompson, Liam Neeson, Laura Linney, Keira Knightley and Alan Rickman. Richard Curtis, in his directorial debut, was the screenwriter for such previous successes as Four Weddings and a Funeral, Notting Hill, and Bridget Jones's Diary and this movie continues in much the same vein. Although some reviewers felt that the multiple story lines left little opportunity for real character development, I think the film provided ample insight in to the many aspects of love and its exuberant and heartwarming appeal is perfect for the holidays. I also loved the range of characters from Bill Nighy's hysterical rock star has-been to Liam Neeson's poignant Daniel, a recently widowed man left alone to raise his 11-year-old stepson. The stories are varied as is the emotional range –  you will find yourself laughing, tearing and cheering at different moments throughout this wonderful film.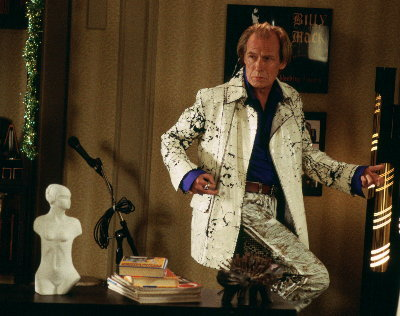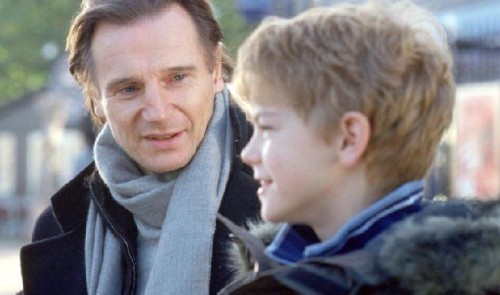 Love Actually also has a terrific soundtrack including a wide range of songs and artists from the Beach Boys' God Only Knows to Wyclef Jean's Take Me as I Am to young Olivia Olson's fabulous cover of Mariah Carey's All I Want for Christmas Is You, below!!
If you have never seen Love Actually, then I must insist you hightail it to your local video store or put it at the top of your Netflix account – you can thank me later. And if you've seen it before, let this serve as a reminder to watch it again for a little holiday lift (just not with the kids – it's rated R).