Wishing everyone a very happy July 4th from here on Nantucket, where the appeal of the gray lady is epitomized by this well-known rose covered cottage. One of the most photographed houses on island, it reflects the spirit and charm of this small yet special island destination. Years ago, the roses used to almost totally envelop the house and now seem to be making a comeback after a dearth of blooms for a period.
photo above by Stacey Bewkes for Quintessence
Once owned by designer Jeffrey Bilhuber, the house, according to friend and local realtor Jeanne Hicks, was sold, years ago, fully furnished and you can see why below, in a few images from an article in Architectural Digest in 2003.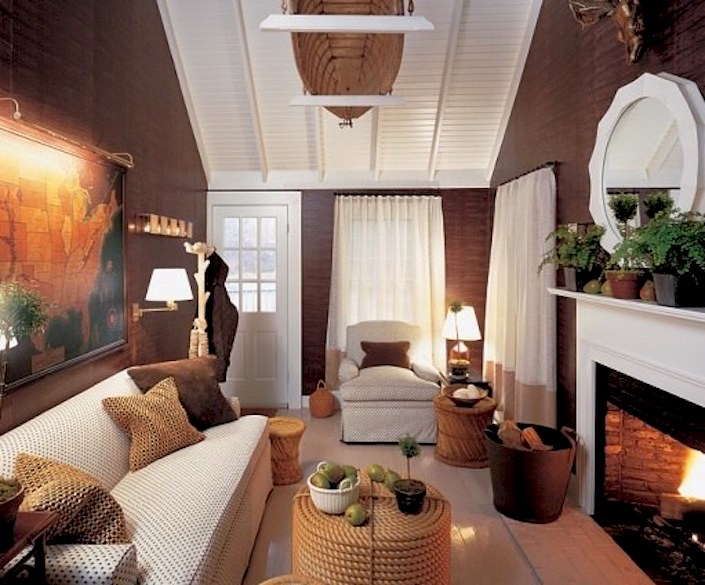 Above the library/entrance designed with its dark walls "as an homage to Billy Baldwin."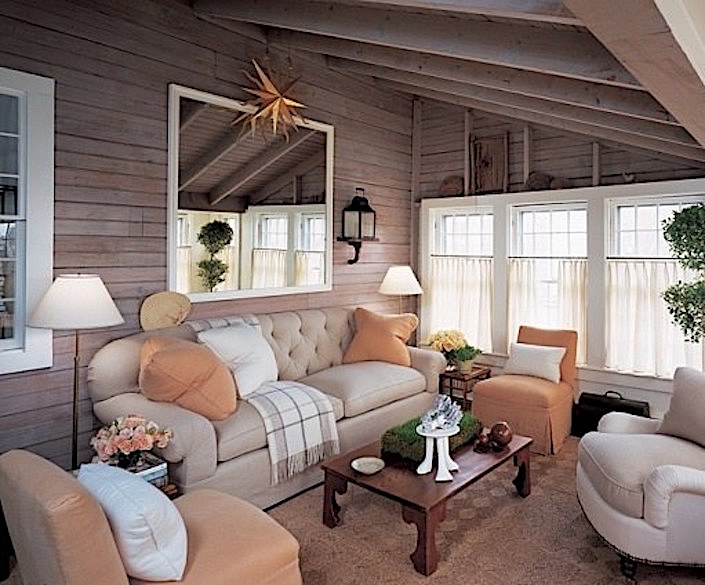 The living room, above, included an intimate and cozy seating area with bright white trim against the original gray wood walls.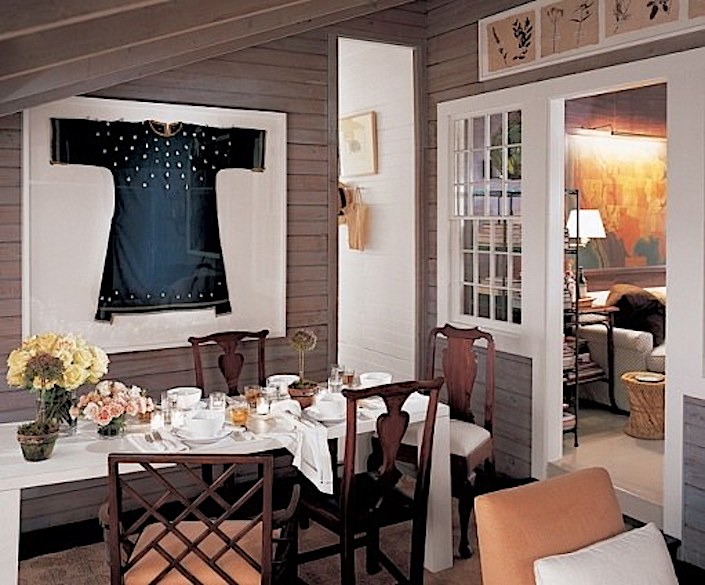 The charming dining area included "a Confederate soldier's uniform shirt—converted to a Native American tunic," with chairs from Christie's.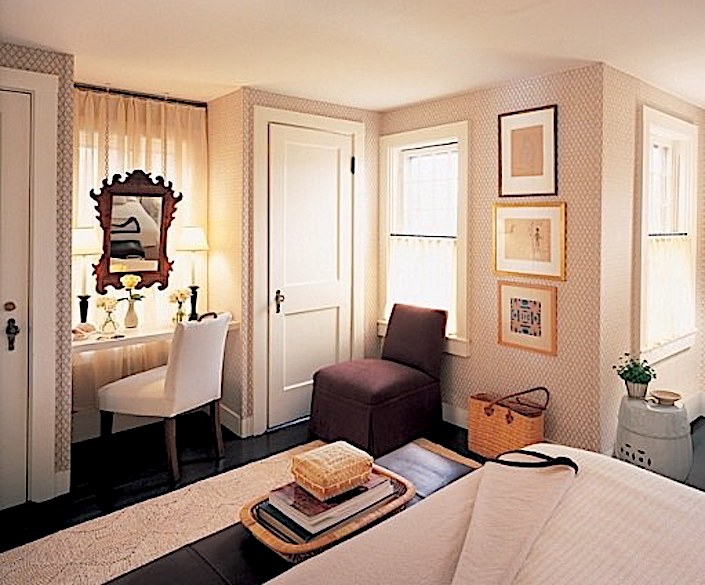 The master bedroom makes use of every inch without losing its charm and the guest bedroom below, incorporates traditional furnishings with a more modern bed and bench of Bilhuber's own design. It just goes to show how good design stands the test of time!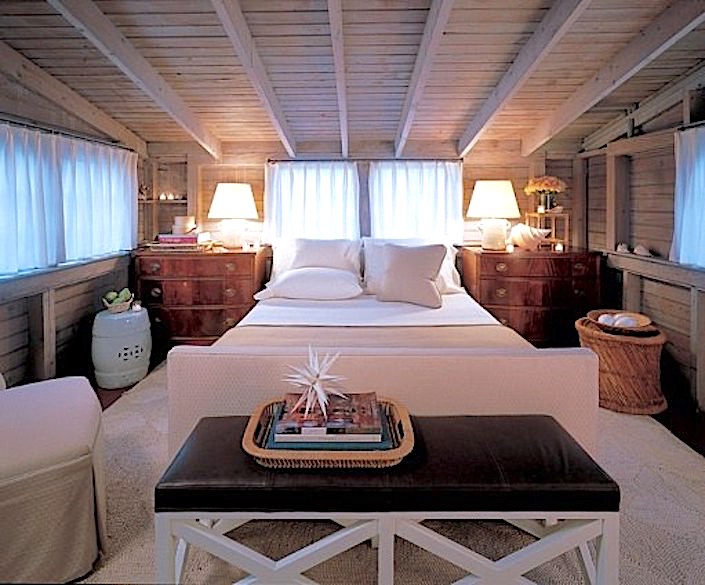 all interior photos above by Peter Vanderwarker for AD