Few countries in the world have a legacy of luxury craftsmanship like Italy. And no other website has curated a selection of handmade Italian home decor, jewelry and fine art like Artemest. Founder Ippolita Rostagno, the acclaimed jewelry designer, has a passion for beauty, craft and artisanship and has assembled a team that travels throughout Italy to find artisans and products to feature on their site. And until the end of January, you can find Artmest in person at their exhibition-like space in Soho, where a rotating selection of pieces are on display and for sale.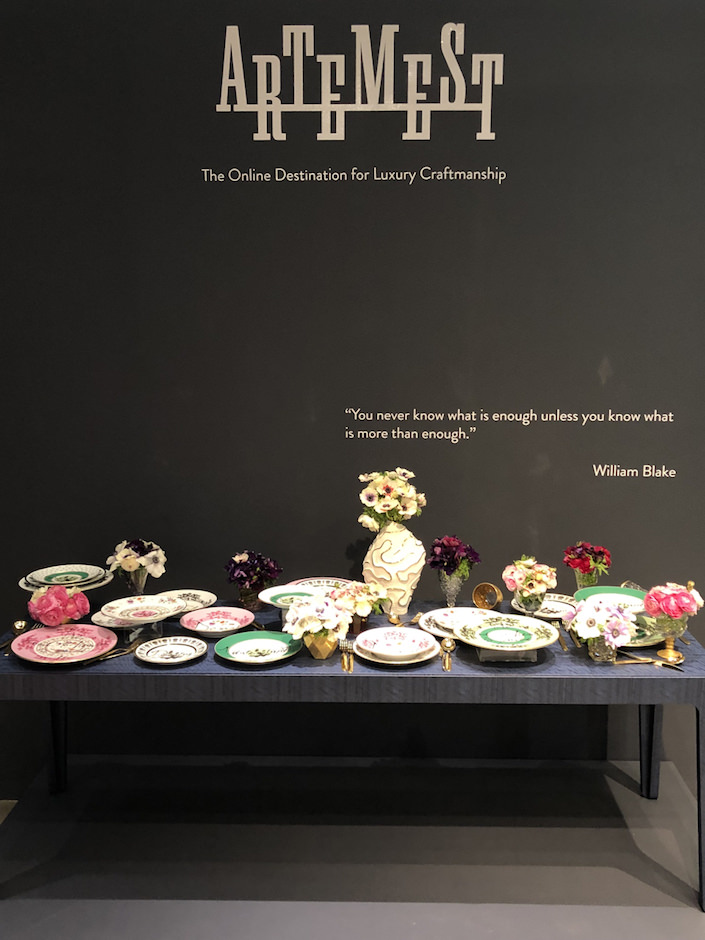 Bridging the art of the handmade with modern technology, each item has a scannable QR code which shoppers can access, connecting them to more information about the piece directly on the Artemest site.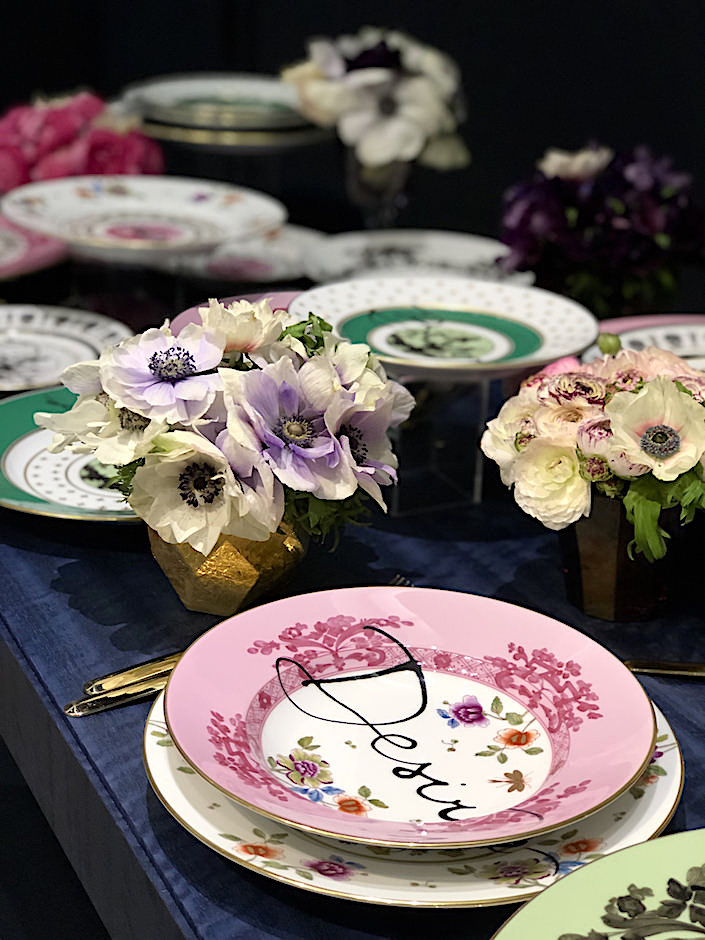 The Pop Up also introduces 'The Road to Heaven is Paved with Excess'. A collaboration Rostagno envisioned is a partnership with Richard Ginori and inspired by poet William Blake that reinterpret classic Ginori patterns with written words and phrases.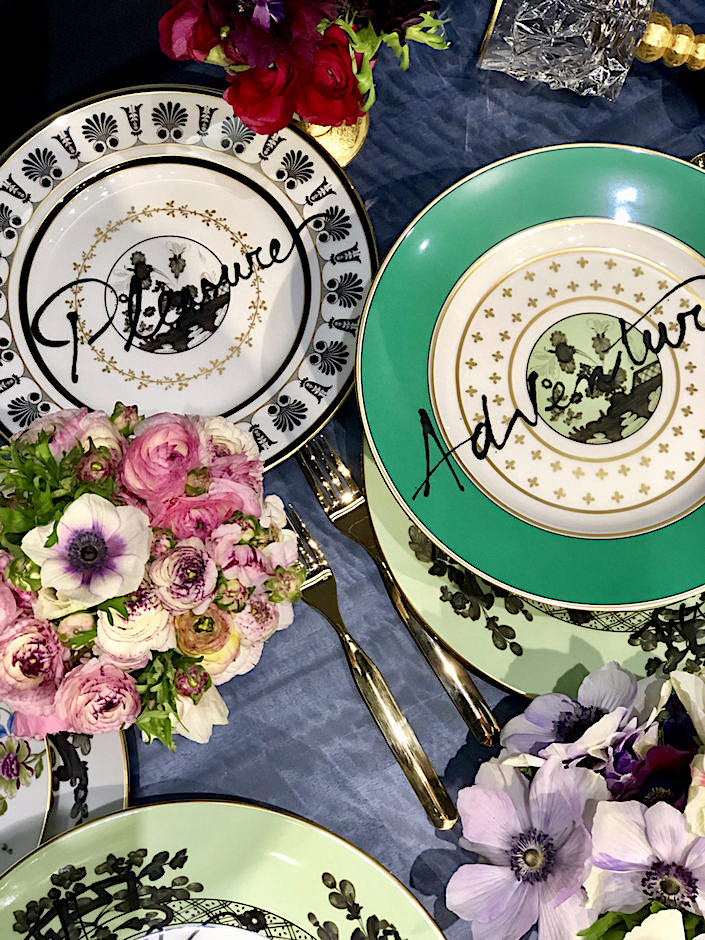 Throughout the space, quotes from celebrated Italian designers set the stage for each vignette featuring creations from the collection. Below, a creative collaboration between DimoreStudio and Ceramica Bardelli for tiles on left, the Blue Bird and Testa Pesci vases by Alessandro Iudici, White Vase with Gills by Ceramica Gatii 1928 and Pins side tables by Marioni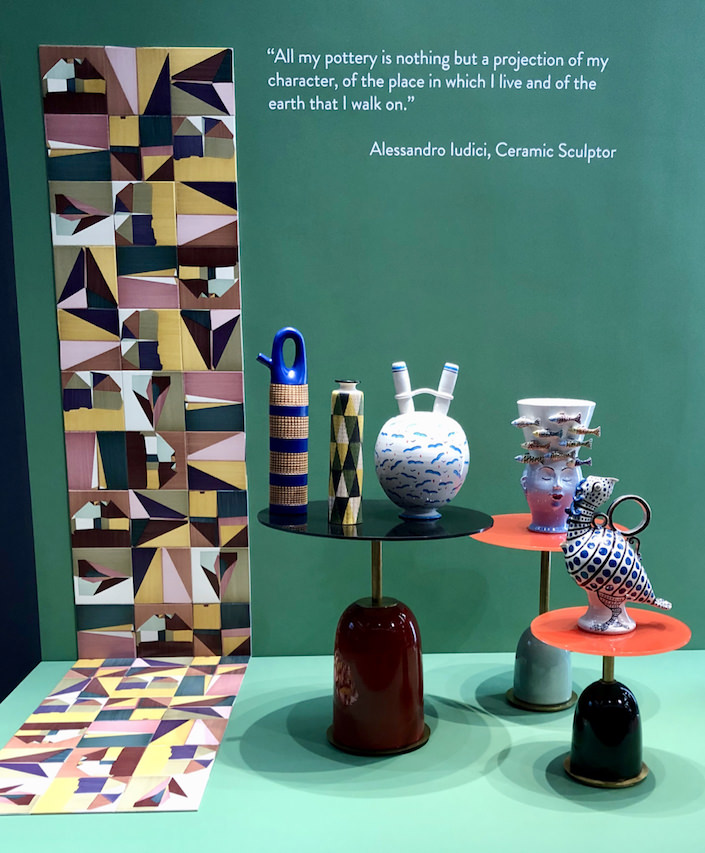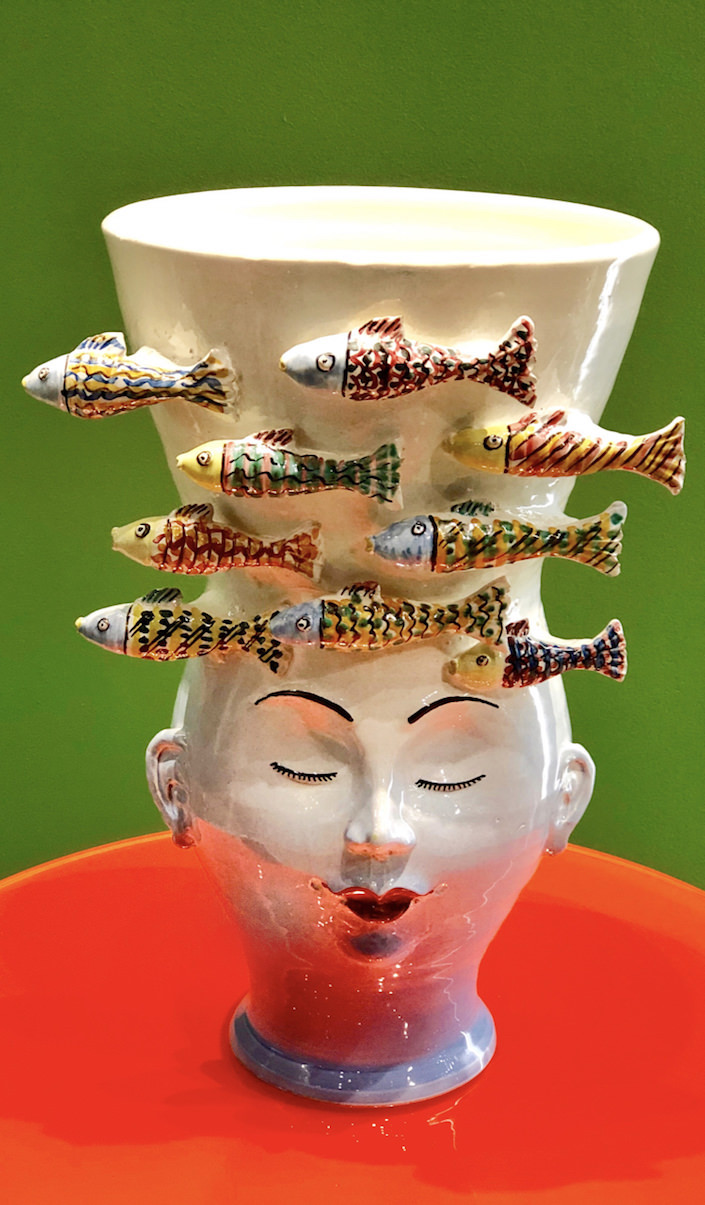 For those who take their (customizable) ping pong seriously, there is the gorgeous Olimpo table handcrafted in Briar-root Palisandro wood by Sotow.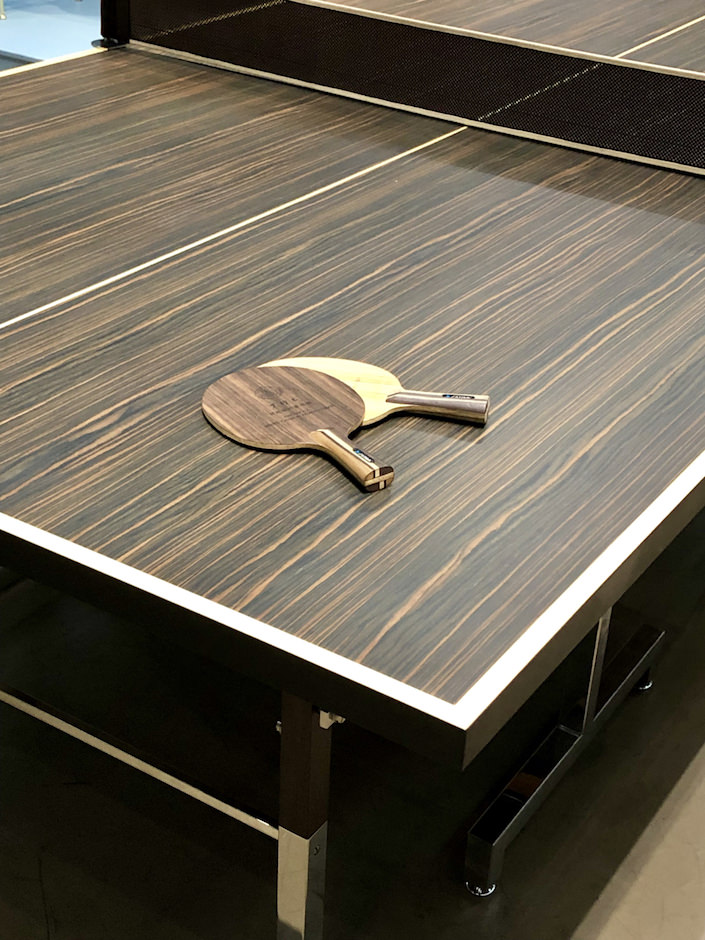 And their handmade Pontina chair is not only supremely elegant but totally customizable!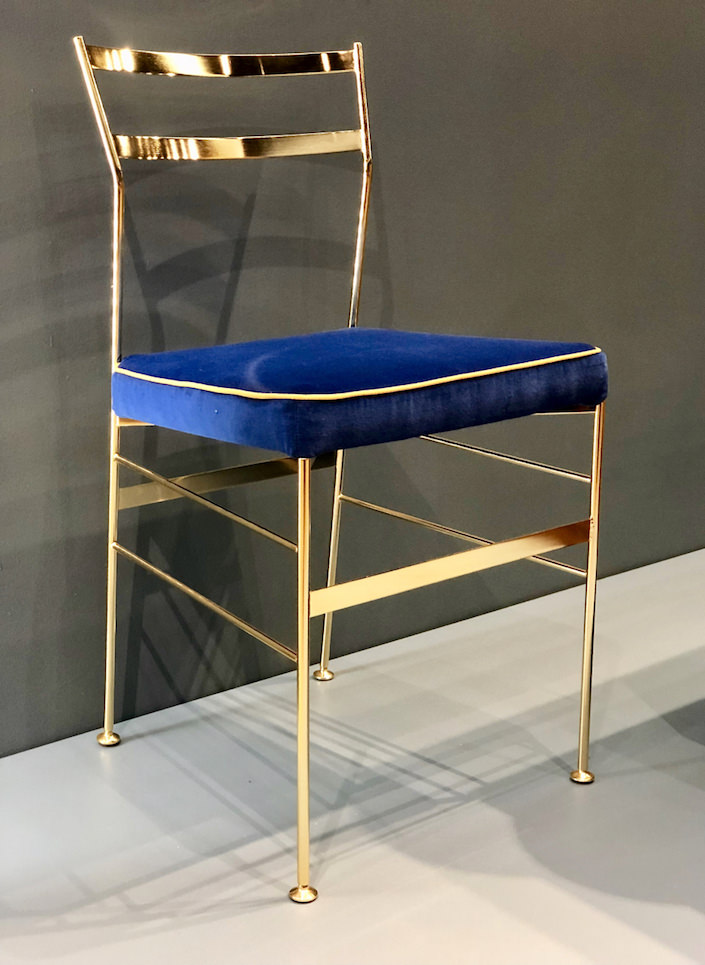 Possibilities are endless with the totally customizable Hans Arp inspired Jean Coffee Tables by Durame, below. Italians are master of the mix and Silvio Mondino Studio's elegant Grandino floor lamp and Ghidini 1961's Sunset brass palm branch mirror would look as stylish in a traditional as in a modern interior.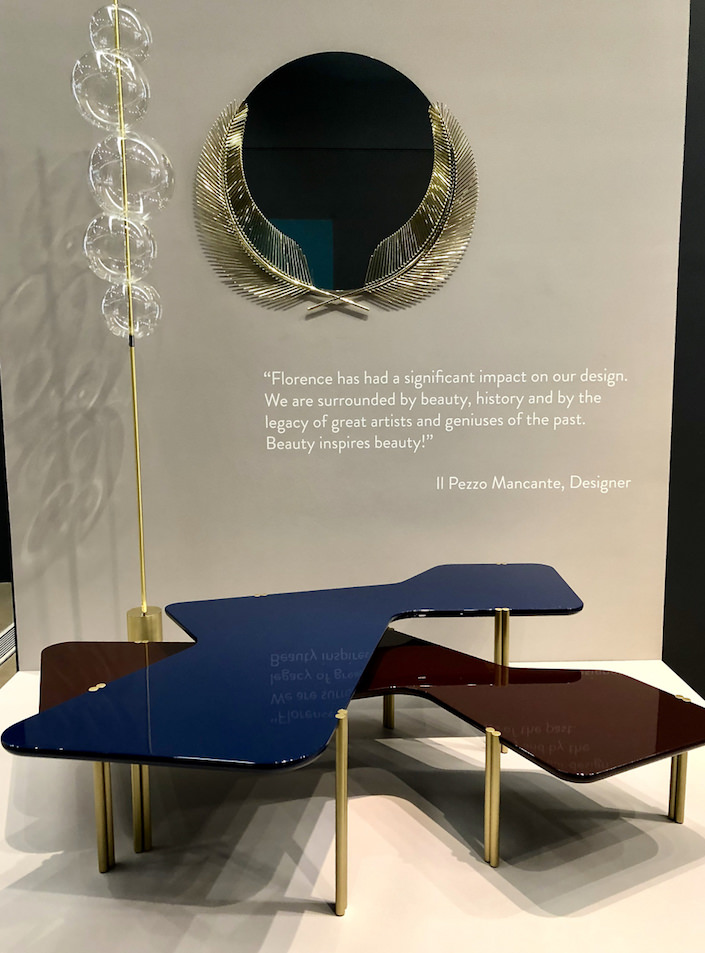 Designed in collaboration with Matteo Donghi, Studio Gam's Penelope Chaise is an exquisite example of Italian craftsmanship. With a frame handmade of solid walnut, the ergonomic seat is crafted of Tuscan leather with brass details throughout.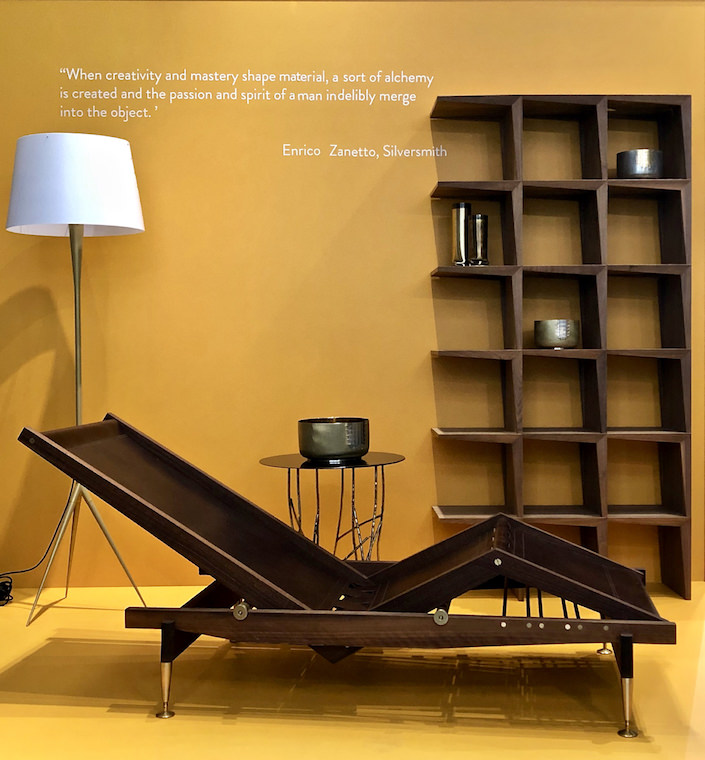 And I can tell you that it is as comfortable as it is beautiful!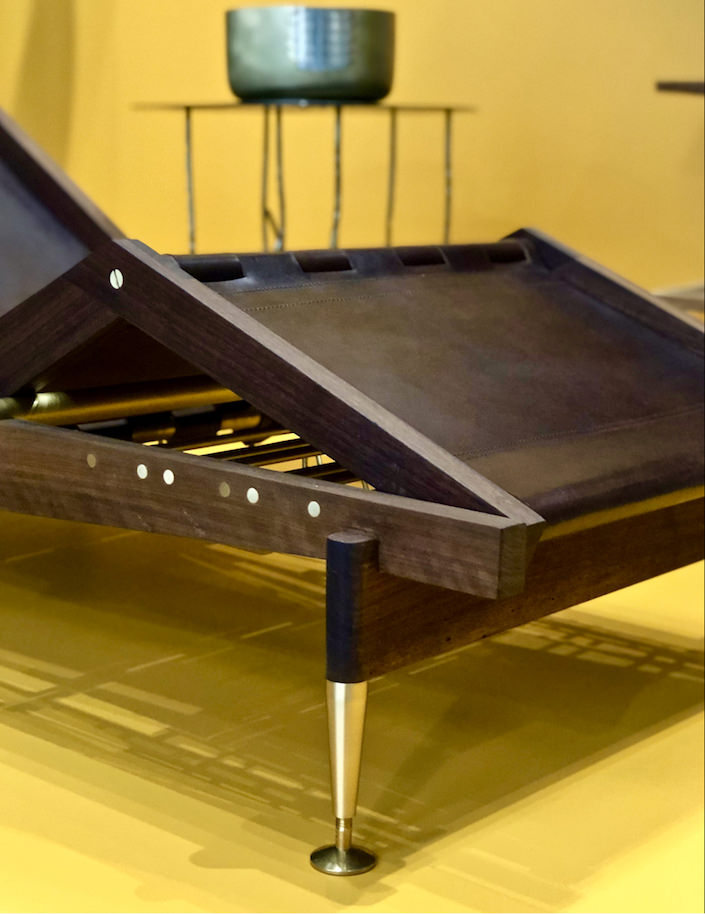 all photos by Stacey Bewkes for Quintessence
There are many more objets and vignettes to discover at the Artemest Pop Up. And in the meantime, be sure to visit their site where there is not only stunning product but the stories behind each of the artisans and an online magazine section celebrating the best of Italian design and lifestyle and those designers who celebrate it.
Artemest Pop Up
39 Wooster Street, New York City
Mon – Sat: 11 am – 7pm, Sunday: 12pm – 6pm
through January 30th