Traditionally, I have posted New Year's movie suggestions before the calendar turns its last page but with this year's mid week holiday, lounging still seems to be on many people's agenda, so I thought this weekend might just make for prime viewing. This compilation includes some favorites from the past and some new ones to start the new year off right!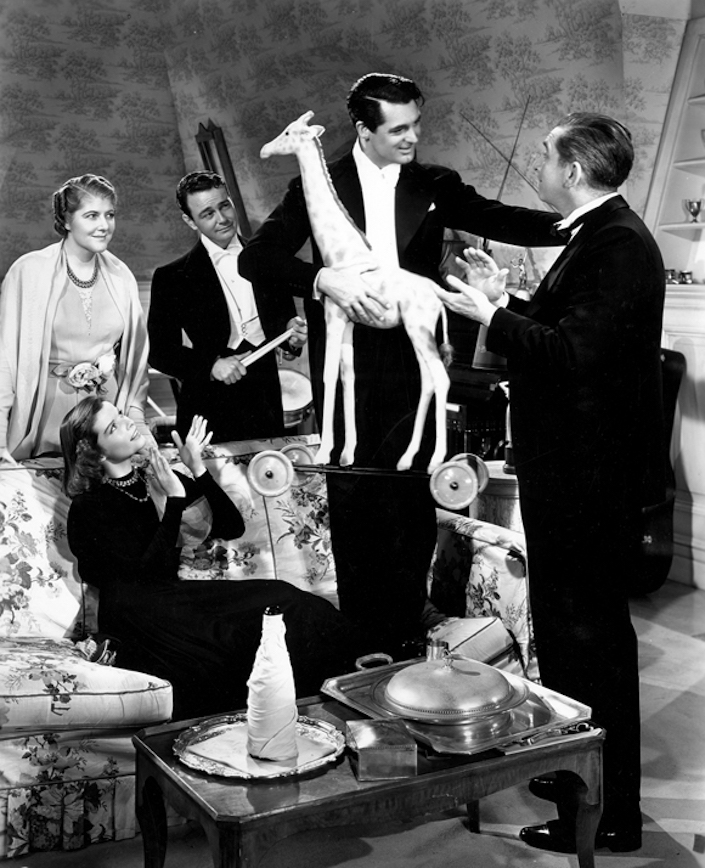 One of my favorites that I seem to include every year is George Cukor's 1938 classic, Holiday. Though not as well known as their other comedic collaborations such as Philadelphia Story and Bringing Up Baby, Katharine Hepburn and Cary Grant star in what is a winning romantic comedy with a great cast, witty repartee and mindful message, not to mention fabulous setting and elegant wardrobe. In fact, when Cukor wanted Hepburn to have jewels befitting a 1930's socialite, he chose Paul Flato and designer Fulco di Verdura, who created both the brooch and necklace, below. Verdura has appeared often in these parts and you can stop by to see more of Verdura's storied history during their 75th anniversary.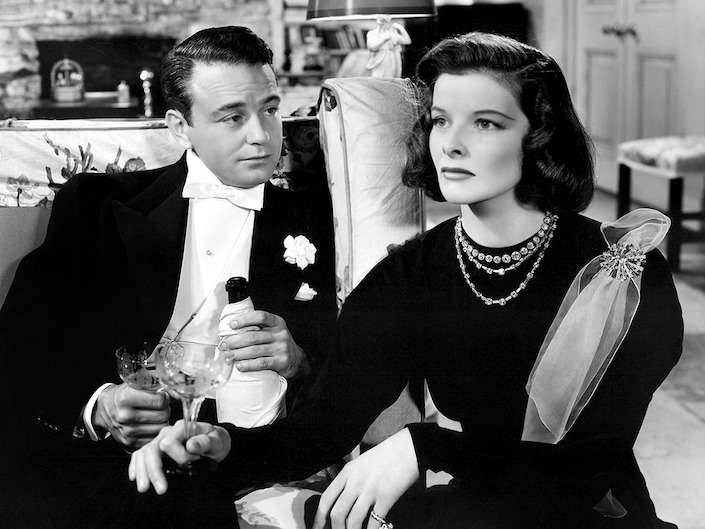 For a more modern take on the foils of upper crust society during the new year celebrations, there is Whit Stillman's 1990 Metropolitan. This look at the "urban haute bourgeoisie" in Manhattan became a cult classic with its understated sophisticated writing, offering a certain poignancy as it chronicles a fading society on the brink of extinction.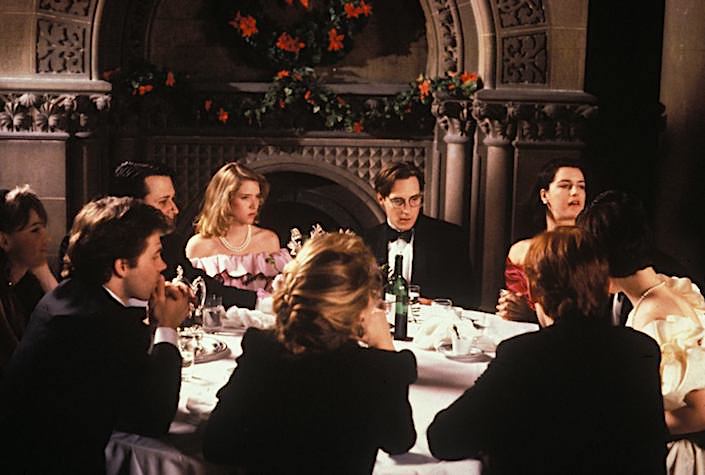 While it's difficult to pick a favorite in The Thin Man series, After the Thin Man does take place on New Year's Eve. Dashiell Hammett's married society sleuths, played to perfection by Myrna Loy and William Powell, below, are easy to love with their hysterical banter and sophisticated style and endless cocktail hour,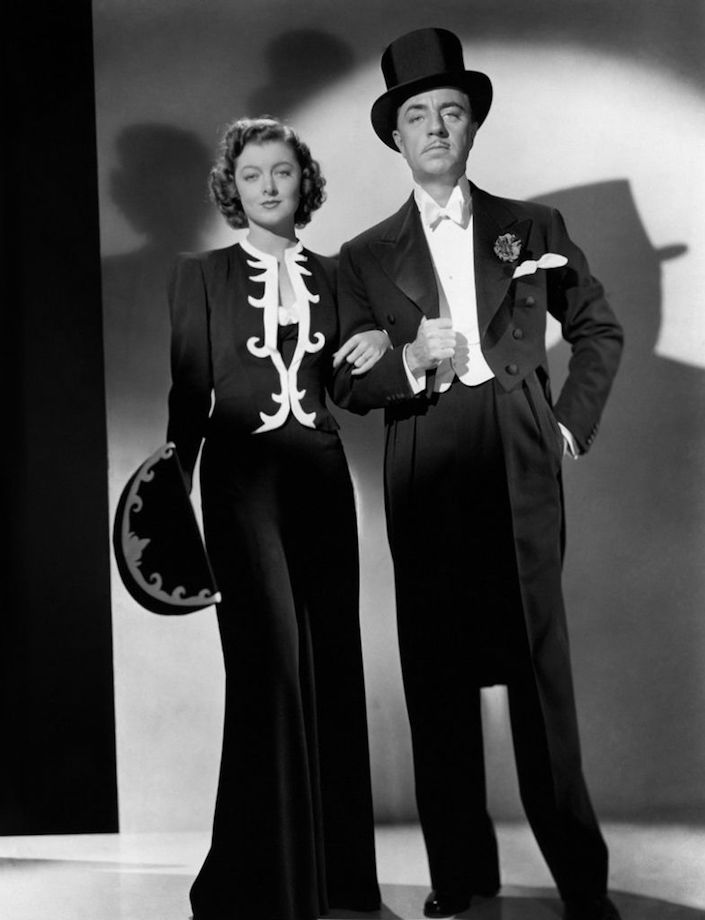 not to mention adorable dog Asta!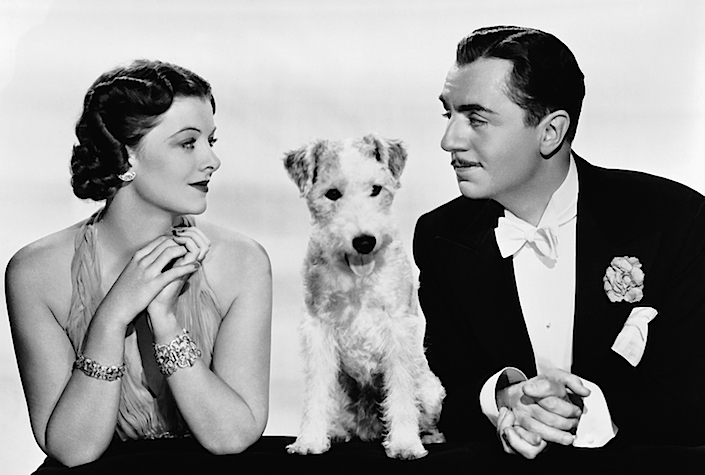 Billy Wilder was a master of many film categories and a favorite of his dark comedies is The Apartment from 1960. A bittersweet yet comedic tale of twisted Madmen corporate loyalty and romantic longings in the urban jungle, it is a sentimental, witty and wise holiday favorite with Jack Lemmon, Shirley Maclaine and Fred MacMurray. Watch it and "Shut up and deal" will have a whole new meaning.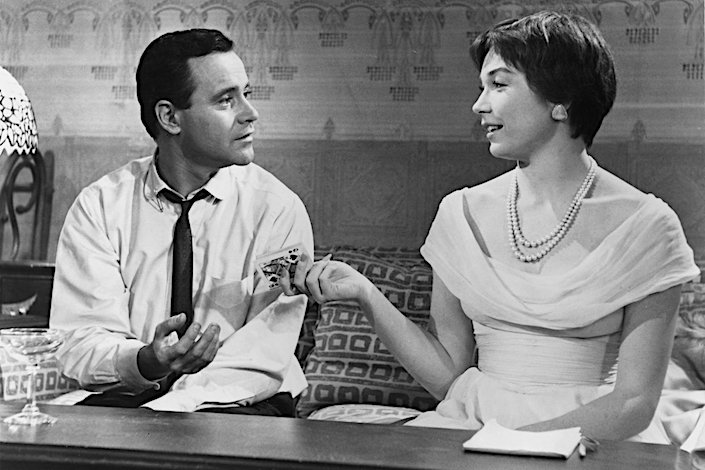 And as a new year often comes with thoughts of a fresh start, what better than Bette Davis' classic Now Voyager (title thanks to Walt Whitman) to provide inspiration and the possibilities of change and growth. With great supporting performances from Claude Rains and the always dashing Paul Henreid as well as an academy ward winning score, the story of self transformation is timeless and powerful. "Don't let's ask for the moon. We have the stars."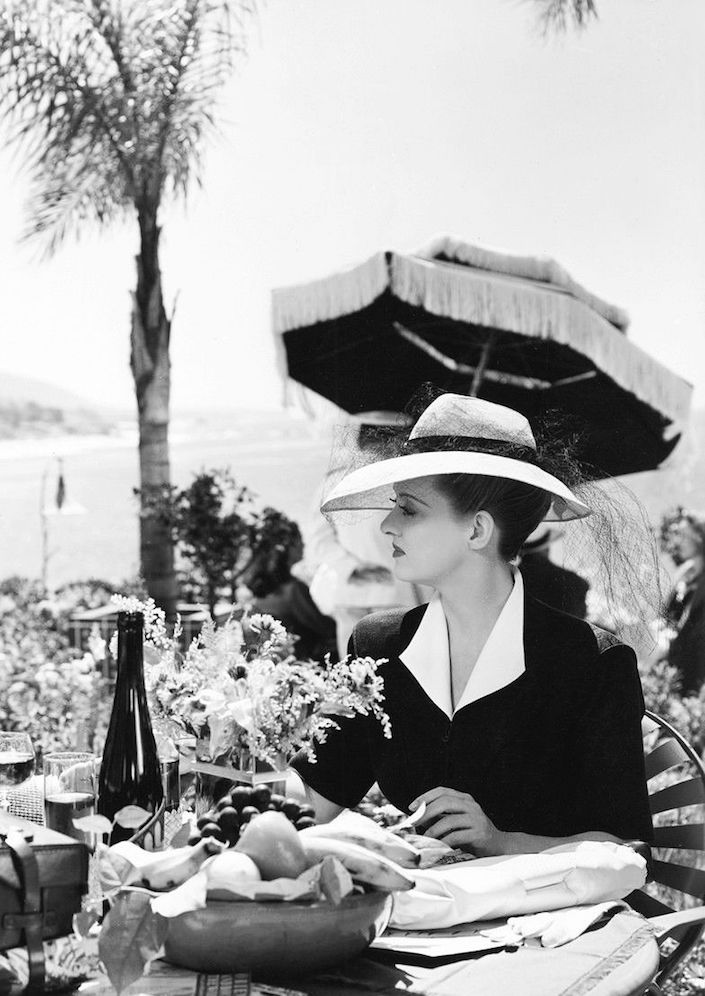 While prison films, especially ones that last over 2 hours, are not usually high on my list, The Shawshank Redemption is a notable exception. If ever you needed motivation to 'just do it,' this movie of resilience, determination and self-worth, just might be it. Tim Robbins and Morgan Freeman help tell a powerful story of hope, friendship and human survival, exemplified by the film's most famous quote "Get busy living or get busy dying."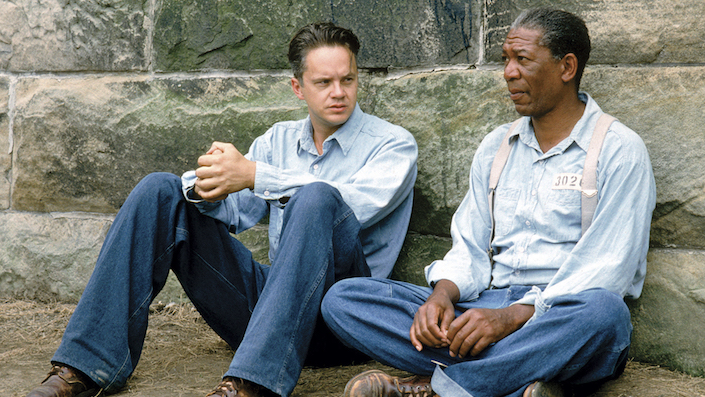 Few true stories are as inspiring as that of Christy Brown, immortalized by Daniel Day-Lewis in My Left Foot in an Oscar winning performance. Born crippled with severe cerebral palsy to a working class Irish family, the 12th of 22 children (13 survived), Brown didn't have much of a future. While most doctor's told Brown's parents he would likely be merely a vegetable, his mother resisted institutionalizing him. At age 5 he miraculously shows use of his left foot by using a piece of chalk to draw on the floor. Despite his disabilities, Brown goes on to become an author, painter and poet.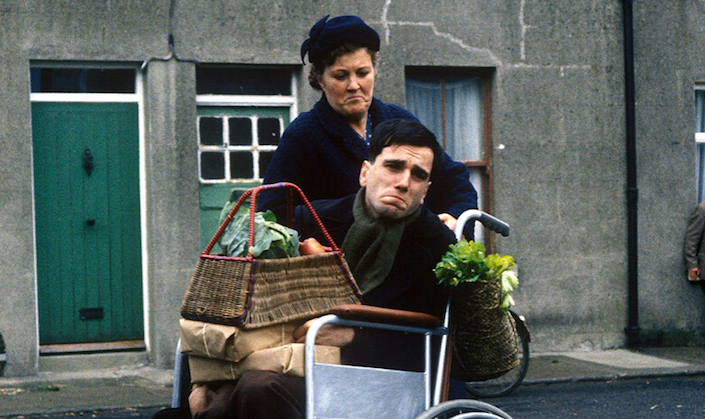 And if you're looking for an uplifting film appropriate to watch with the entire family, October Sky, from 1999, might be the ticket (so to speak). In a town in West Virginia, where coal mining is the major occupation, Homer Hickam (played by Jake Gyllenhaal) fully expects that will be his future as well. That is until, in 1957, he sees Russia's Sputnik flying in the October sky. Based on the biographical book Rocket Boys (October Sky is an anagram of the title), it tells the story of how Homer and three of his friends, with the help of a teacher, learn to follow their passion.