Lela Rose is not only an acclaimed fashion designer, with eponymous ready-to-wear and bridal collections, but, as seen in her new book, Prêt-à-Party, a passionate and creative party-giver. In fact, her Tribeca apartment, where Lela lives with her husband and two children, was custom built around her love for entertaining. Join Susanna and me behind the scenes for a visit with Lela at home as she shares a peek of her chic and unique entertaining venue, ready for the holidays.
Just as Lela imbues each of her collections with an ebullient elegance based on a masterful mixture of textures and patterns, so she has decorated her home. The vintage Edward Wormley sofa below, for example, has seen different iterations in Lela's various apartments, this time round covered in a lively pattern from a previous Lela Rose resort collection on the seat and an embossed linen on the back cushions.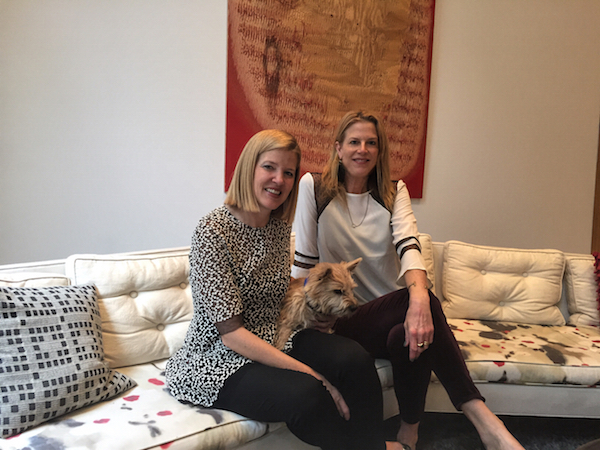 It is with the same fresh juxtaposition that she conceives each of her parties. Executed with handcrafted details and a fervent joie de vivre, they exude a lifestyle of casual luxury and a very personal modern whimsy.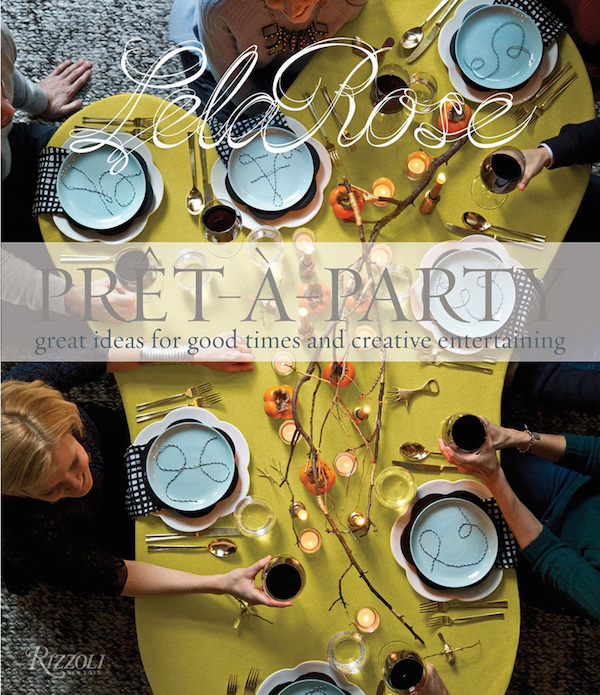 Whether a Rooftop Pig Roast at Brooklyn Grange, a rooftop farm in Queens,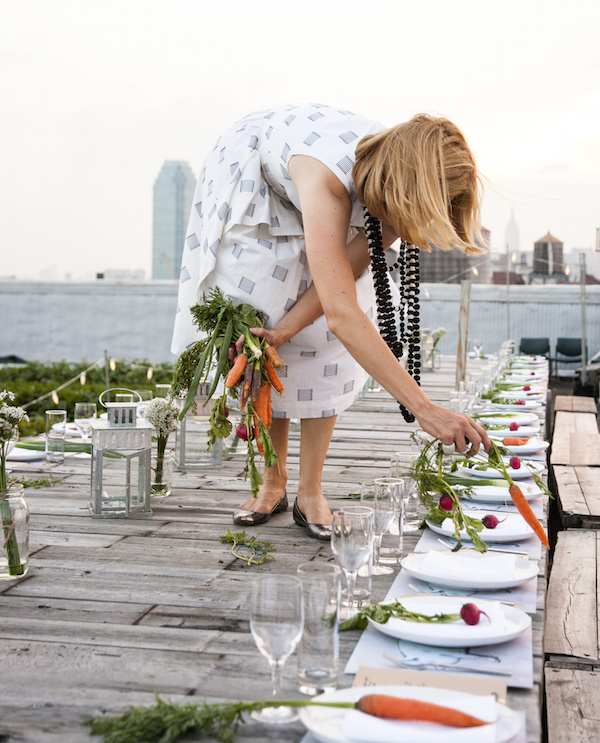 an Old-fashioned Sewing Circle for a teatime bridal shower,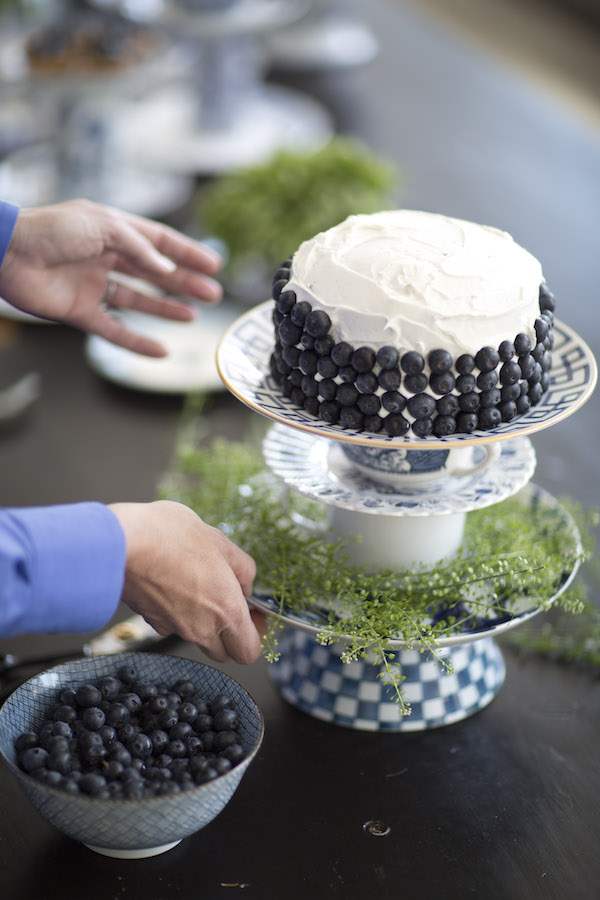 or a dressy White Christmas holiday party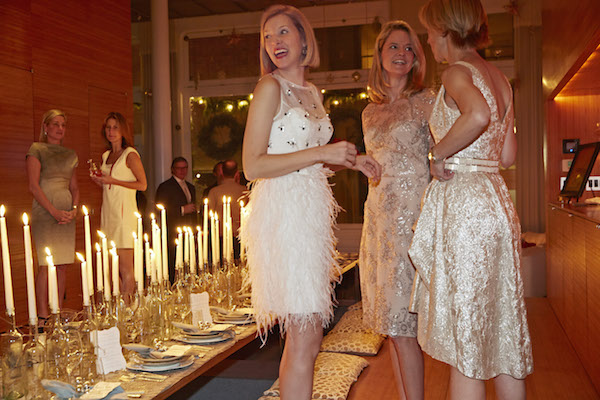 there is a thoughtful, unexpected and totally imaginative spirit behind each occasion. Who wouldn't be enchanted by Lela's vision of a holiday arrival on her cargo bike, one of several different bicycles that she uses for almost all of her city transportation.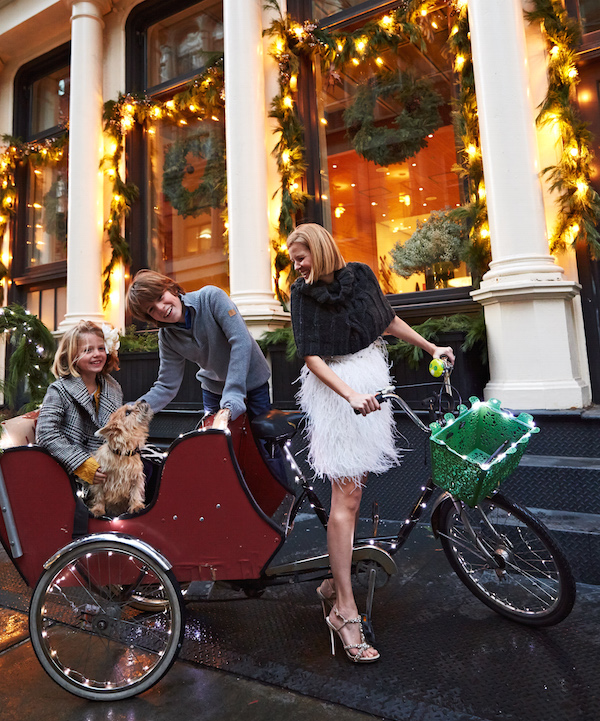 Creativity courses through Lela's veins in every aspect of her life. From her elegantly distinctive fashion collections, to her homes, to her enthusiastic entertaining, there is a fearless sense of fun in it all. Lela explains that inspiration can come from anywhere – a color combination, a meal she's eaten or a childhood tradition. But no matter how the spark is ignited, you can be sure that any party that Lela Rose creates is an "irreverent mix of high and low (that puts) pleasure above custom."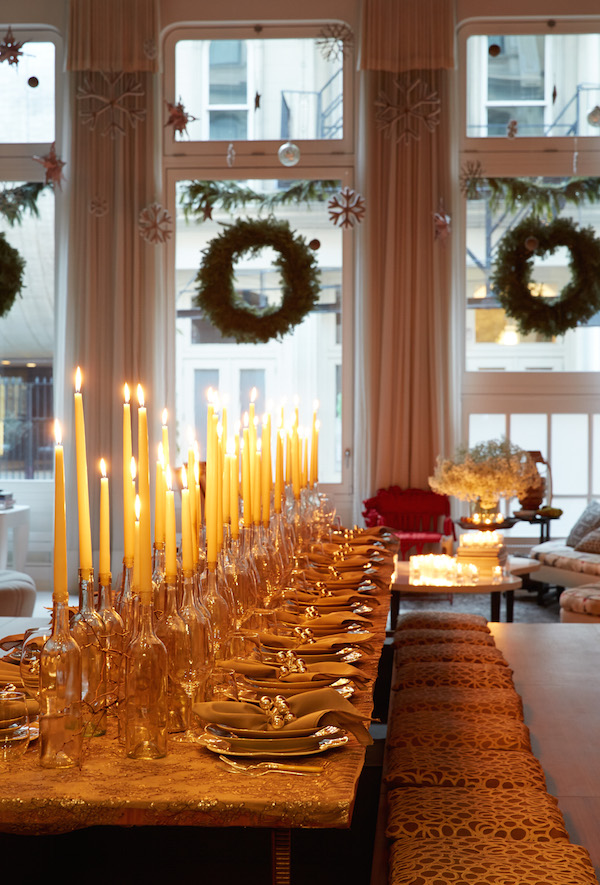 The book not only has many great recipes and ideas, but you will be invigorated and inspired just tagging along. "If you want to be inspired and encouraged to throw your own unique parties, whatever they may be, welcome to my world of daring, slightly mischievous nuttiness, where inspiration drives the plan and every day can (and should) be its own occasion." Thank you Lela, we loved getting the behind the party scoop with you!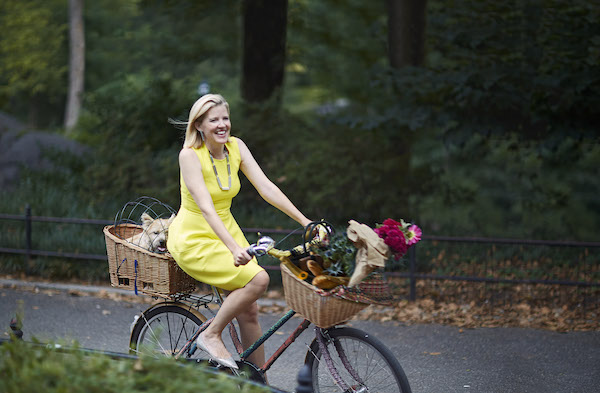 This video was brought to you by Housepad App, where everything you need to manage your home can be stored and shared in one convenient place.
all photos except first from Prêt-à-Party