Metropolitan is a quirky gem of an indie movie offering a look at the holiday season through the lens of a group of preppy young Manhattan socialites on the debutante circuit. If this sounds off-putting, just think of the subject in the hands of a drier-humored Woody Allen or early Eric Roehmer with a dose of Wes Anderson to get the idea. From 1990, Whit Stillman's debut film is subtle, witty and heady with a healthy dose of ironic cynicism.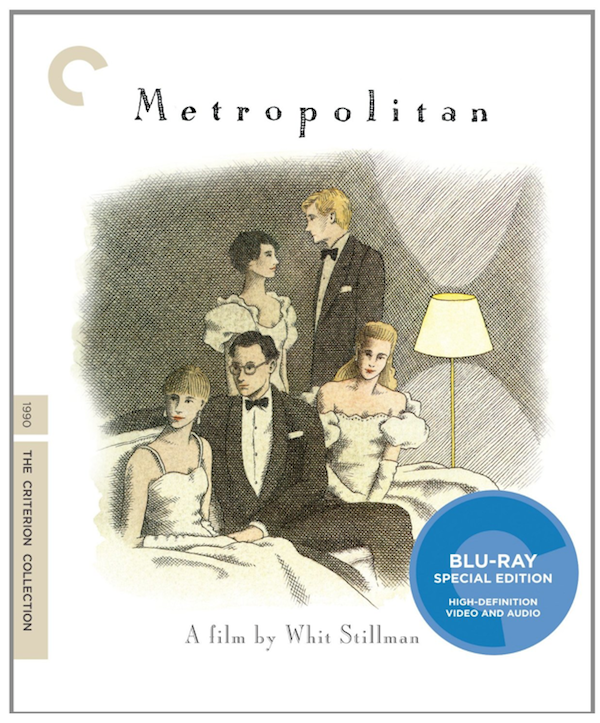 This is a film that sneaks up on you. If you think you might not care about this specific subgroup of self-concious "Urban Haute Bourgeoisie," sit tight and give this low-key dialogue driven film a chance. There is a reason it was nominated for an Academy Award for Best Original Screenplay. Stillman's understated sophisticated writing gives the film a certain poignancy as it chronicles a fading society on the brink of extinction.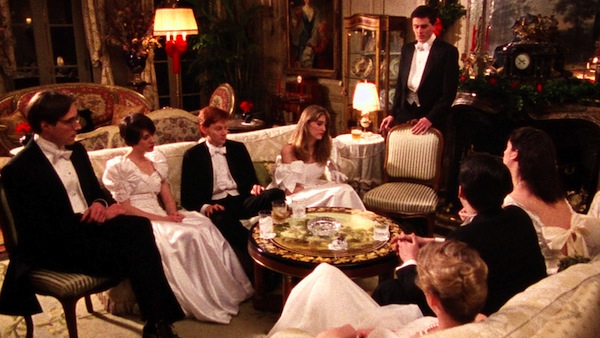 During Christmas vacation, Metropolitan follows a young group of eight privileged New York City friends as they attend parties, discuss politics, play bridge, gossip and ponder the meaning of morality, Jane Austen and the impending doom of their class. This timeless coming of age story operates from the point of view of Tom Townsend, below left, the outsider of the group, whose romantic aspirations and adolescent anxiety are the perfect foil for Stillman's complex characterizations and acute social observations.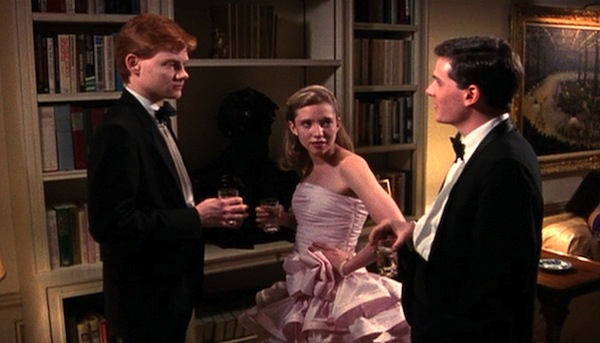 At the outset, we are prepared to dislike these young socialites with their privilege and pretension. But just as Austen grows on the supposedly cynical Tom, the vulnerability of many of the characters grow on us as well. Oft compared to a modern day Noel Coward grafted with a hint of Fitzgerald, the underlying social commentary, is bittersweet. While the original trailer doesn't do justice to the wit and wisdom of the film, the terrific score and clever quips might just whet your appetite to see a bit more.
: