Each year I update this post discussing the age old champagne dilemma, coupe or flute or even tulip with some new suggestions! I have cited Seth Box, director of education for Moet Hennessy USA, before, who, in the New York Times, had discussed his preferences. Not only did he voice his opinion (which of course I agree with) that Americans drink too little champagne but he also had strong thoughts about what glass to serve it in.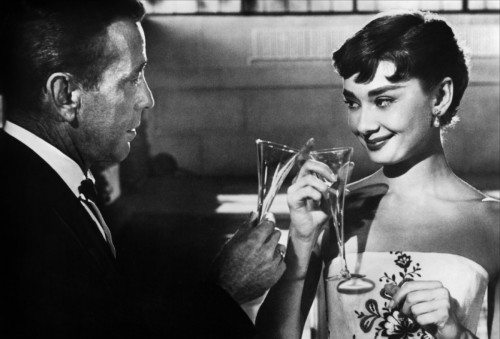 He admits that although flutes are "great for presentation and showcase bubbles beautifully, from the tasting standpoint, the shape isn't ideal." He prefers something rounder on the bottom that tapers on top like this Baccarat Remy stem. He classifies this as "boring but perfect".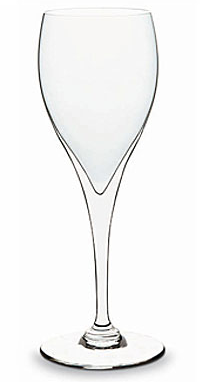 For a classic flute, he choose the Facet Champagne flute from Lalique – a beautiful classic pick. I love its elegant retro feel.

For modern he choose the fabulously sleek Inside Out glass by AMT studio, now a staple at the MoMA store!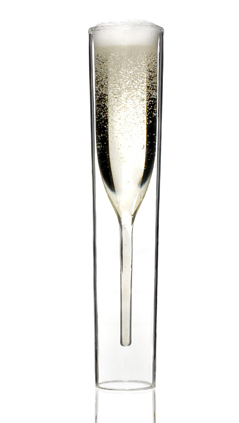 And for a retro look, he chose the Stork Club glass by New York First Company, which is not only sturdy but incredibly reasonable.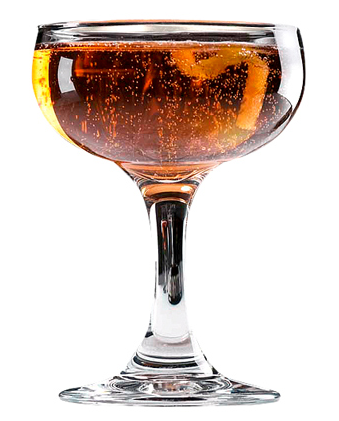 But there are so many other wonderful choices out there as well. And while many experts agree that the tulip may be the ideal shape, if you're anything like me, the champagne doesn't stay in the glass long enough for me to taste the difference!
I own the Dom Perignon by Baccarat, a timeless classic. It's clean elegant lines are always in style and go with any tabletop design.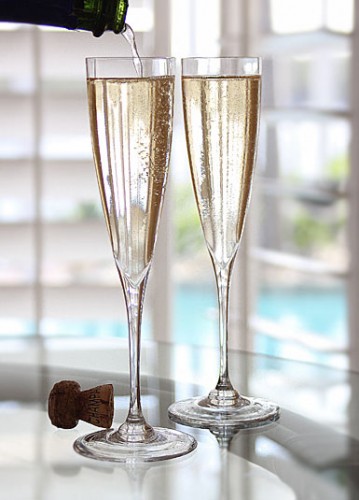 But I am currently obsessing over the amazing Puiforcat sterling champagne tumbler that I recently wrote about. Their champagne line also includes a sterling tray, a champagne glass of Saint-Louis crystal with silverplated stem and a dramatic silver champagne dagger for especially elegant occasions.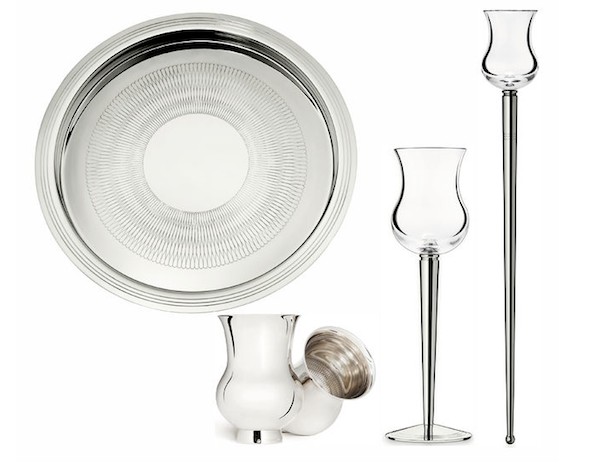 A lovely way to add a little color of the year to your tablescape would be with the Saint-Louis Bubbles, designed by Teleri Ann Jones. This famous French manufacturer, now a part of the Hermès family, has a rich heritage and each of these flutes requires up to five days' work, involving the skills of eight craftsmen to produce the shape and five more to complete the cutting. It is available in clear or a virtual kaleidoscope of colors.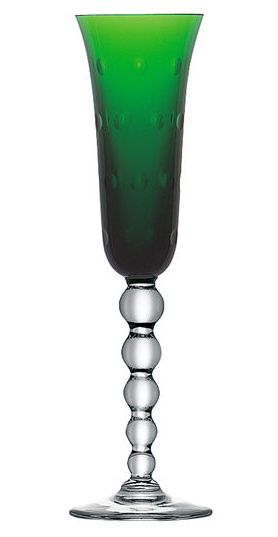 Even though this Bacchus champagne tumbler by Theresienthal was designed in the 19th Century by Henriette Steigerwald, it walks the fine line between traditional and modern style.  The rosettes and beading on this design, available in six colors, including our nod to the color of the year, are inspired by glasses from Roman and Middle-Age glassware, reflecting the Romantic aesthetic. I love the incredibly detailing. I inherited a set of Bacchus in other shapes that I just adore. You can see the water glasses on my Christmas post.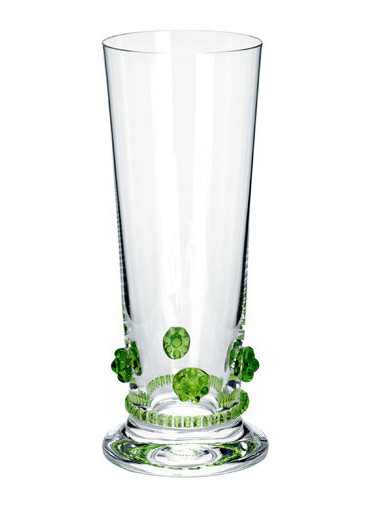 And I am loving the new Waterford Mixology collection that debuted in the spring. These stylish coupes are available in four designs – talon red, neon lime green, circon purple and argon blue for setting your table in with colorful panache.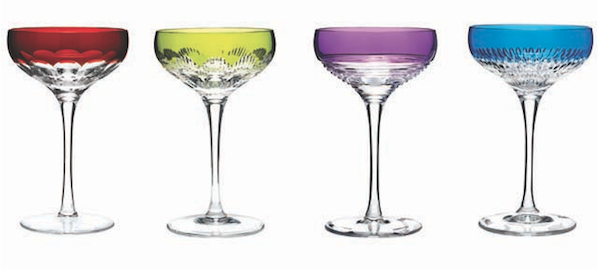 And Waterford is celebrating the 60th anniversary of its iconic Lismore pattern with a champagne toast. The new Lismore Essence Champagne Saucer is a contemporary nod to its timeless design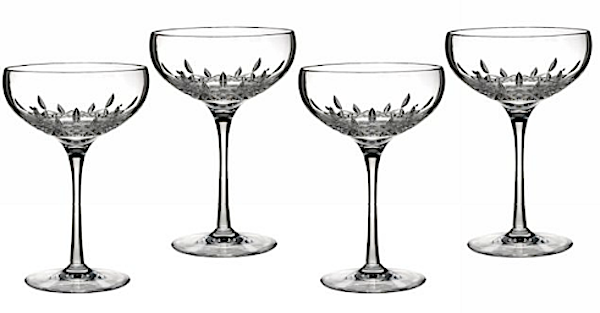 William Yeoward, always one of my favorite glassware designers, offers a variety of stunning options. This year, I am featuring his festive Alexis champagne flute. The palms are completely hand cut and would obviously be especially perfect in a warm weather locale.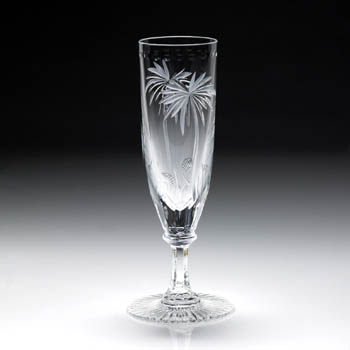 And his tall stately Athena flute can be accompanied by the incredibly stylish champagne jug, a design from the mid 19th century. With a narrow neck, there is little fear of losing the bubbly essence.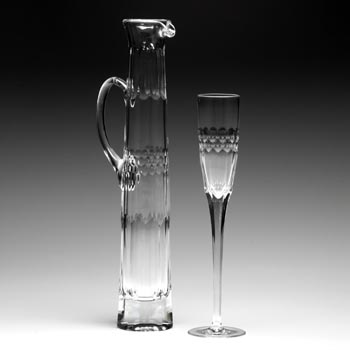 The Eleanor champagne coupe is based on an antique original with hand cut leaf motif.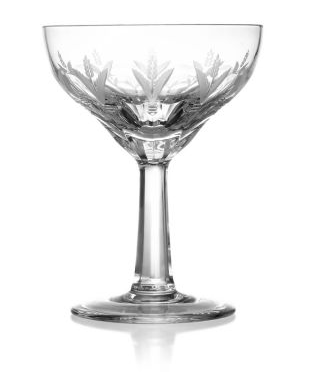 With gold accessories all the rage, Marc Blackwell's chic Northern Hemisphere flute would work with a modern or traditional tabletop.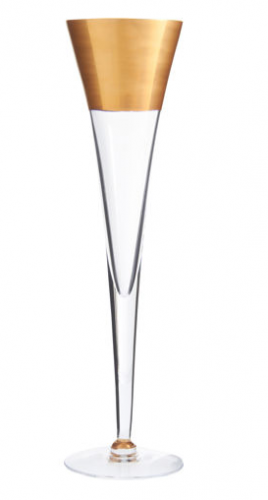 And for clean contemporary lines, there is Karl Lagerfeld's line for Orrefors. Available in black, white or clear, the champagne flutes cleverly come with matching coasters.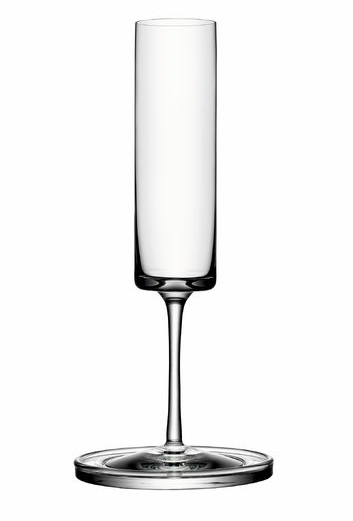 If you are looking for a very special gift, either for yourself or a lucky friend, Lalique has partnered with Deutz Champagne to create a box including a bottle of the Cuvée William Deutz 1999, created in tribute to the founder of Deutz champagne, and two Lalique Diamond champagne flutes, so named because of the dazzling effect the faceted stems impart.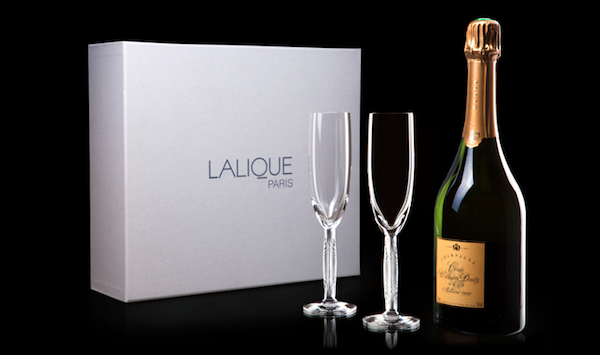 So whether you choose a coupe or flute, I raise my glass to you dear readers. And do stop back on Monday for a little more champagne…