Daring to dream is the vivid ethos behind the layered and storied brand, The Ark Elements. Founder Kate Holt, below, aims to create a haven that feels like you've stepped into a friend's home in the countryside – a space infused with color, imagination and history. Working directly to build exclusive collections with generations of international artists and makers who are at the top of their trade, The Ark Elements has built a unique vision of what home can mean: a place where color is necessary, pattern is a love language and there are always flowers at the table.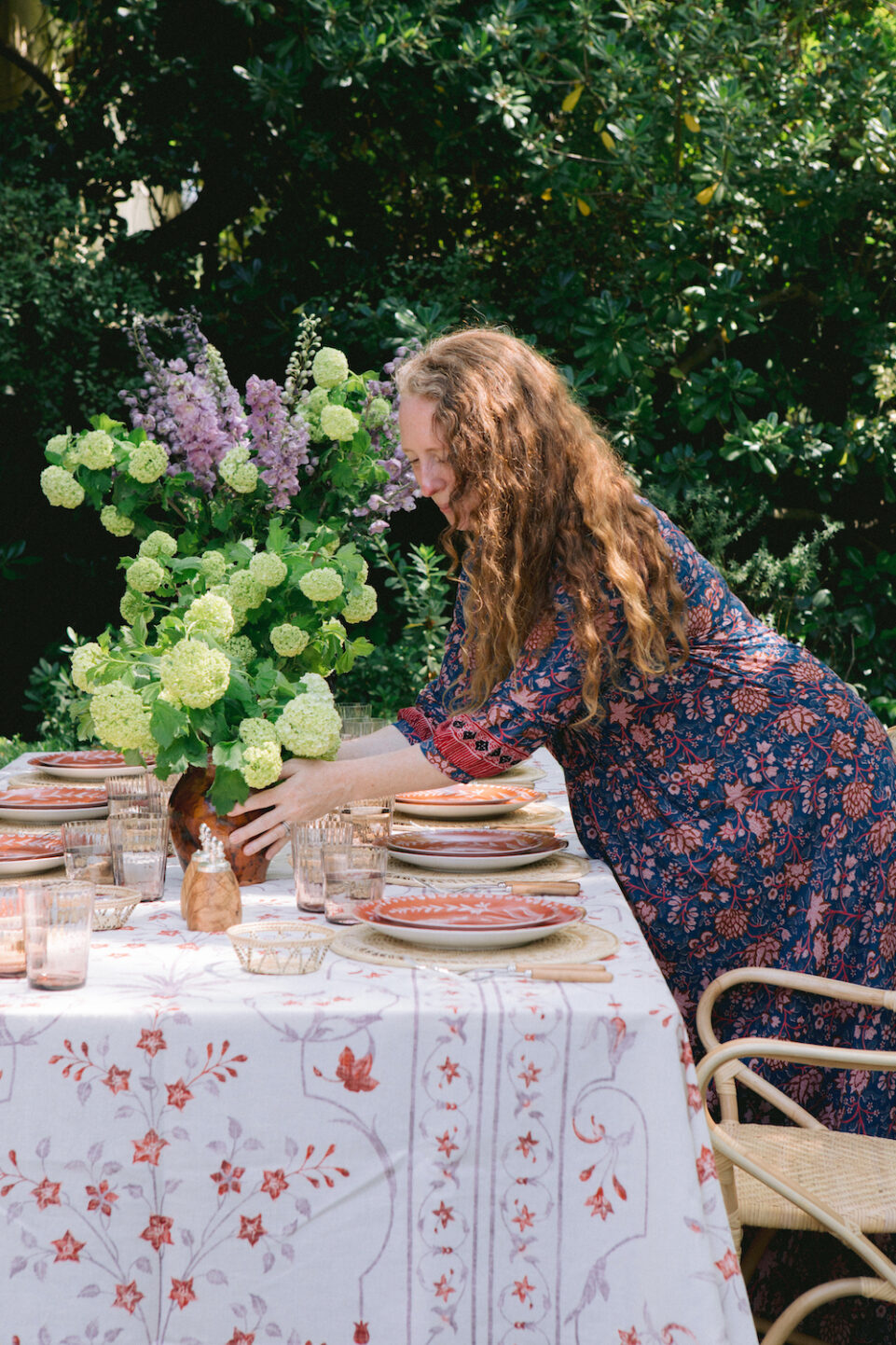 It shouldn't be surprising that I felt an immediate connection with Kate and her point of view and am delighted to feature a capsule collection from The Ark Elements on Q Worthy. With a focus on the relationship between function and beauty, the collection features many global artisans who continue to use centuries-old techniques to keep cultural traditions alive.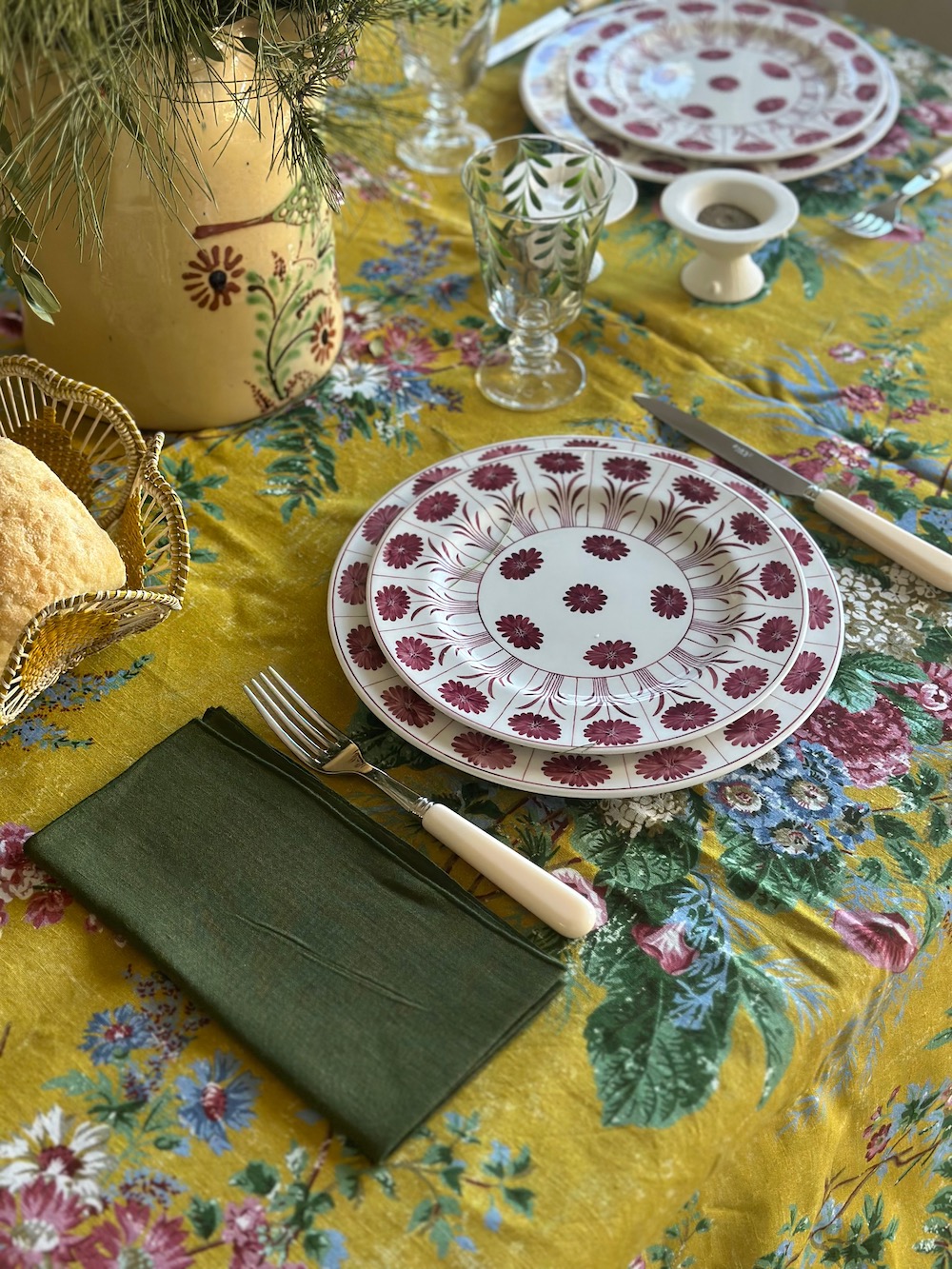 I had a chance to catch up with Kate to learn more about how she approaches the art of entertaining.
You and I share a love of celebrating artisans, craft and the handmade. What do you think artisan goods lend to a table?
Artisan goods lend an intrinsic beauty that you can't find in mass-made goods. Their feel in the hand, their look up close, etc. Apart from the quality, buying from and working with artisans from around the world also lends a sense of community and storytelling to your space. Essentially you're bringing an entire family of artisans into your home. Each piece is imbued with the story of who is behind the piece. Crafts like this are slowly disappearing and becoming harder to find. For instance, we have artists on our site who are just one of three people in the entire world who are producing a plate, a glass, a tablecloth using a specific and rare time-honored tradition not widely known or shared.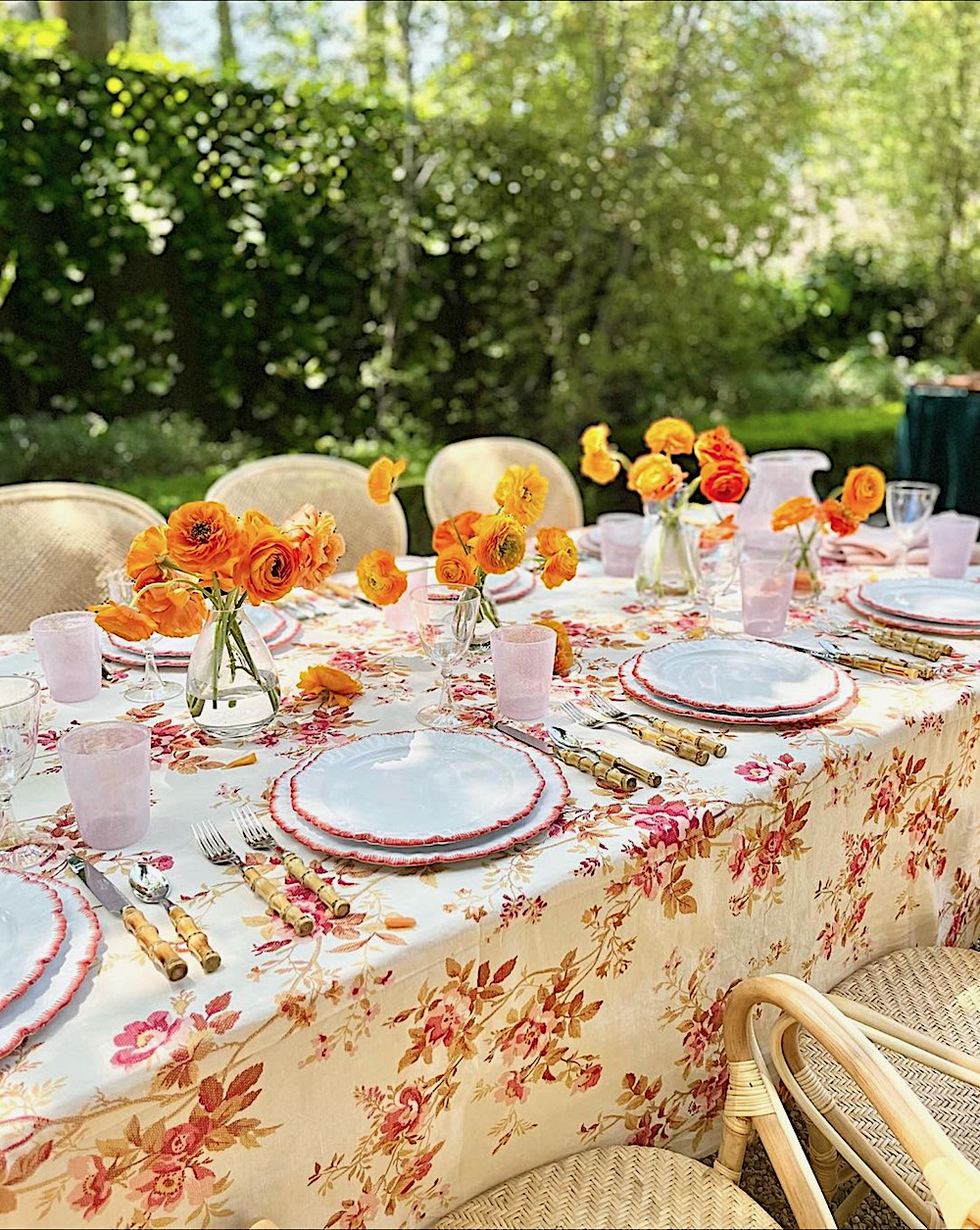 Your website mentions "championing the simple pleasures that amplify the richness of everyday life." How does that translate to creating a tablescape?
Simply put, we always try to build the mise en scene of the table around the idea that it should feel refined but not overly stuffy. It should feel chic but usable and utilitarian. An example of this is to use flatware that's nice but feels good in the hand, napkins that are pretty but washable. I'm always looking to add pieces to my Sunday Supper table that permeate time and don't feel part of the current trends. Something with a bit of fluidity that I know I'll have for a long time.
Where/how do you find inspiration for your tables?
A lot of times I start with one Element and build from there and I try not to repeat myself and I work in odd numbers. A lot of times, I arrive at an outcome I didn't expect. That's the fun element of it. I'm also really color driven – it's a huge part of how I see my world. The same goes for floral. I'll usually take three things that are drawing my attention and mix them together to build from there. I love a good juxtaposition.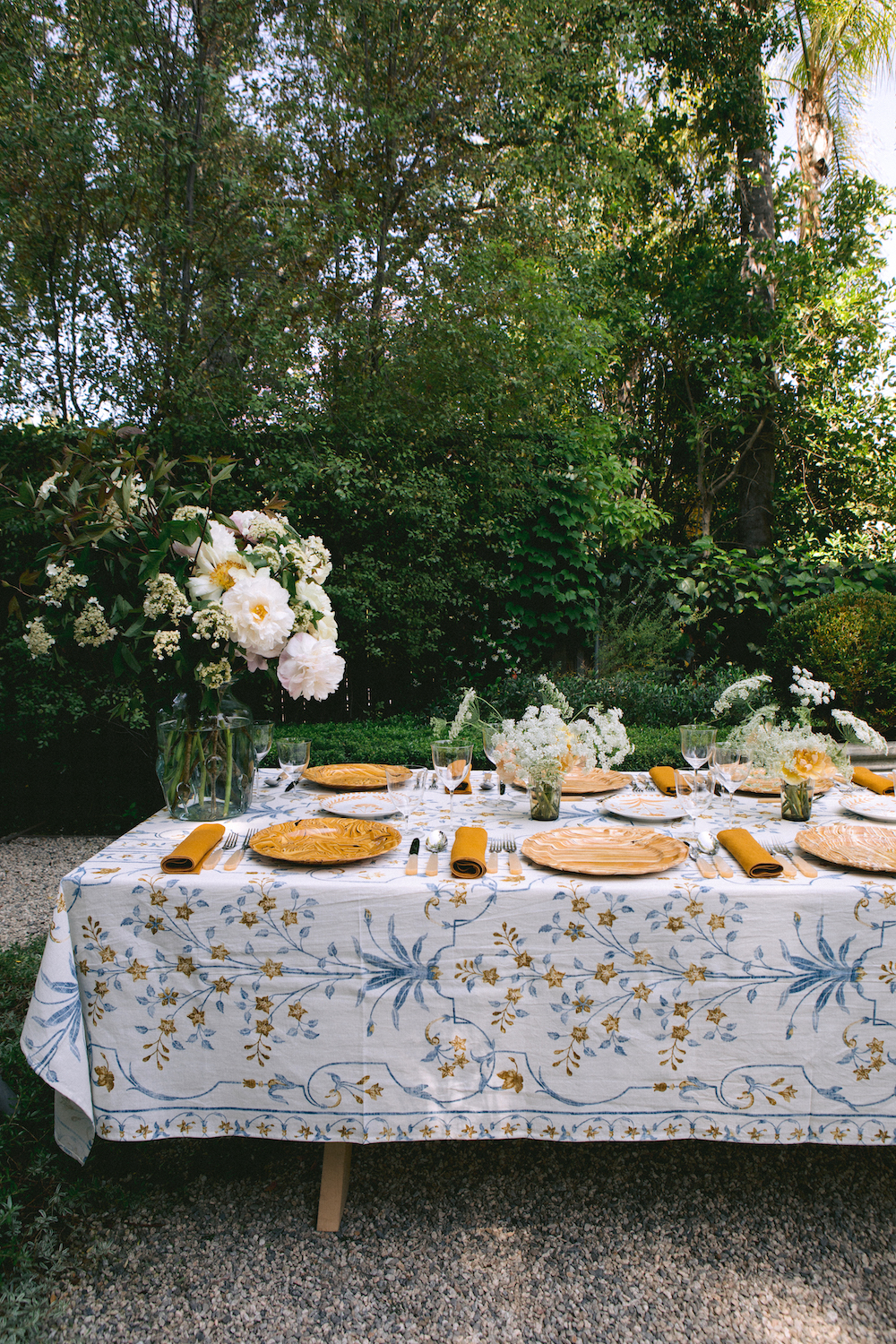 Speaking of flowers, you're a floral enthusiast – any tips for adding natural touches to a table?
For any time of year the simplest way to bring the outside in is to gather greenery from your natural world, whether that's from your backyard or while out on a walk. From there, simply trim your harvest and put the bouquet in a vase. If you don't want to pick stuff yourself then I'd recommend picking up a bundle of one single type of greenery or seasonal floral and pop the fresh cuts into a tulipiere vase or other type of vessel you have on hand.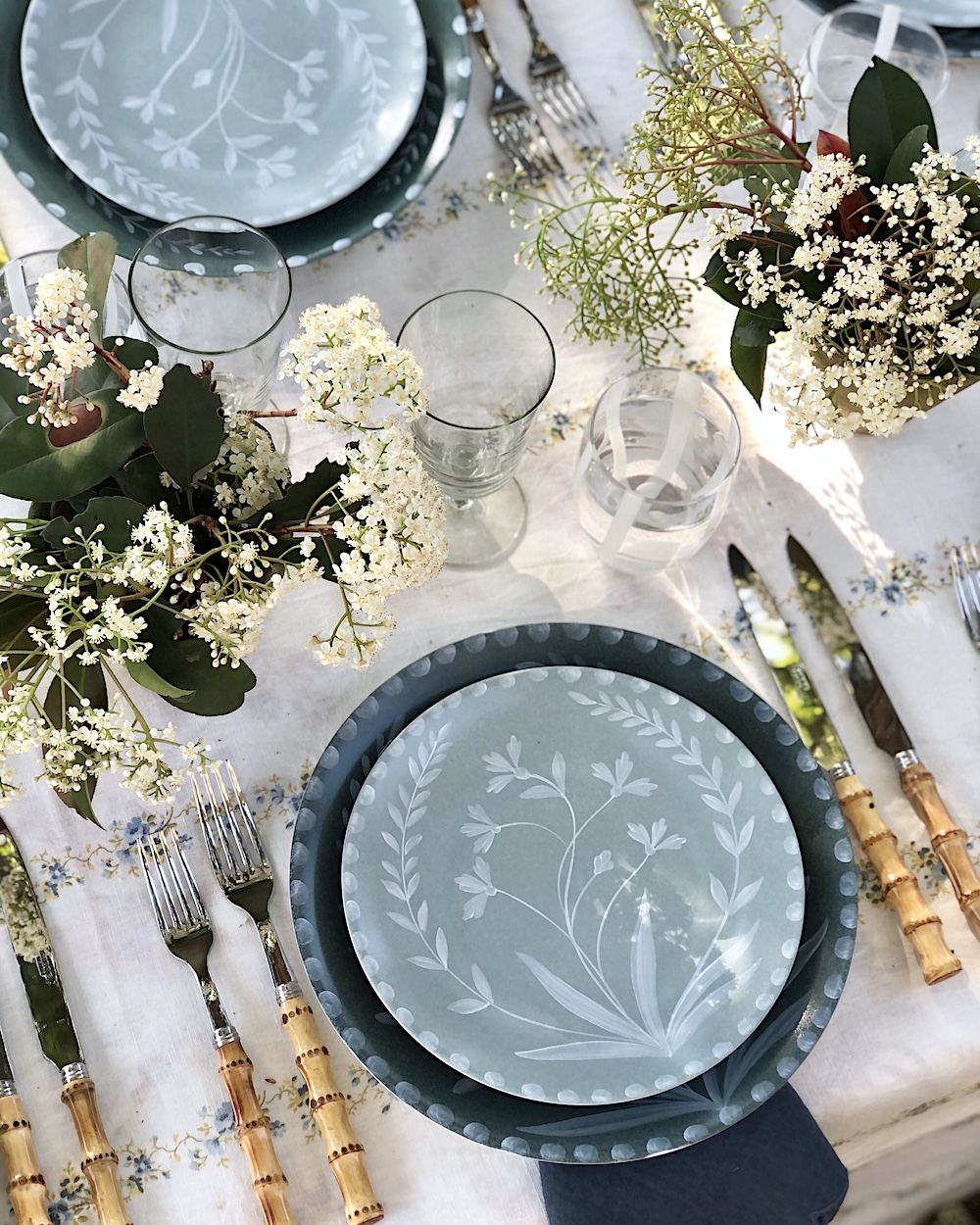 How do you incorporate personality into your tablescapes?
By mixing and matching. Be bold and take chances. Have your simple go-to pieces but every now and then, have that zinger at the ready. Like a tablecloth or special vase you can take out to make a statement.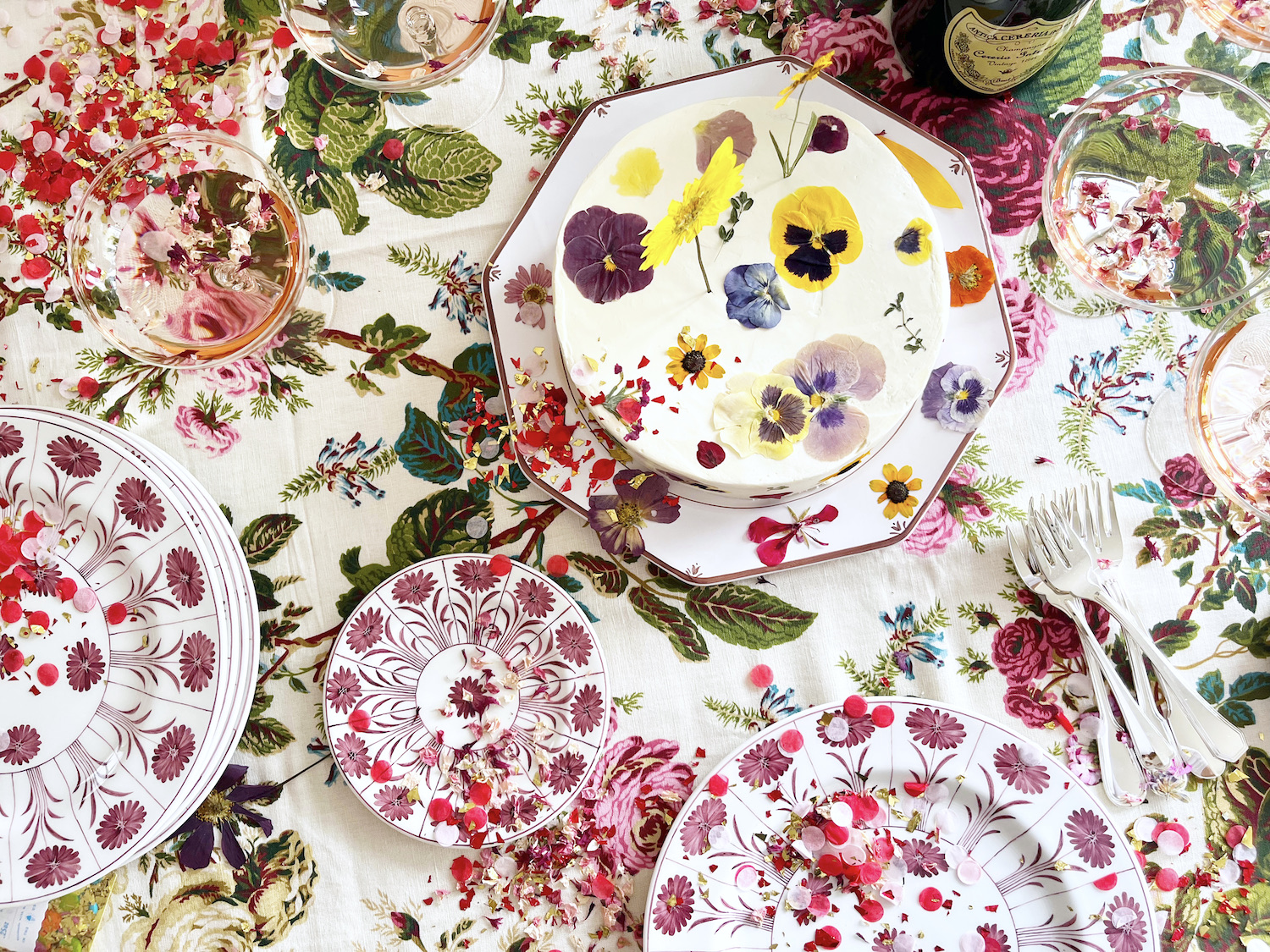 Thank you Kate! Follow The Ark Elements on Instagram for more table and entertaining inspiration and be sure to check out the every-expanding curated capsule collection here on Q Worthy!