After years living in Los Angeles, designer Schuyler Samperton decided to trade coasts and move back east. She was lucky enough to find a vintage house in Litchfield, Connecticut complete with barn and office space to house her burgeoning textile business. Please join me and Susanna as we pay a visit to the charming 19th century house that Schuyler and her partner, Marc Lazard, now call home.
She may have only recently moved in, but Schuyler's house is already imbued with her approachable fusion of laid back west coast style and refined east coast sensibilities. Incorporating treasured heirlooms from her parents and meaningful memories of all her four legged family members, her home resonates with personality and love.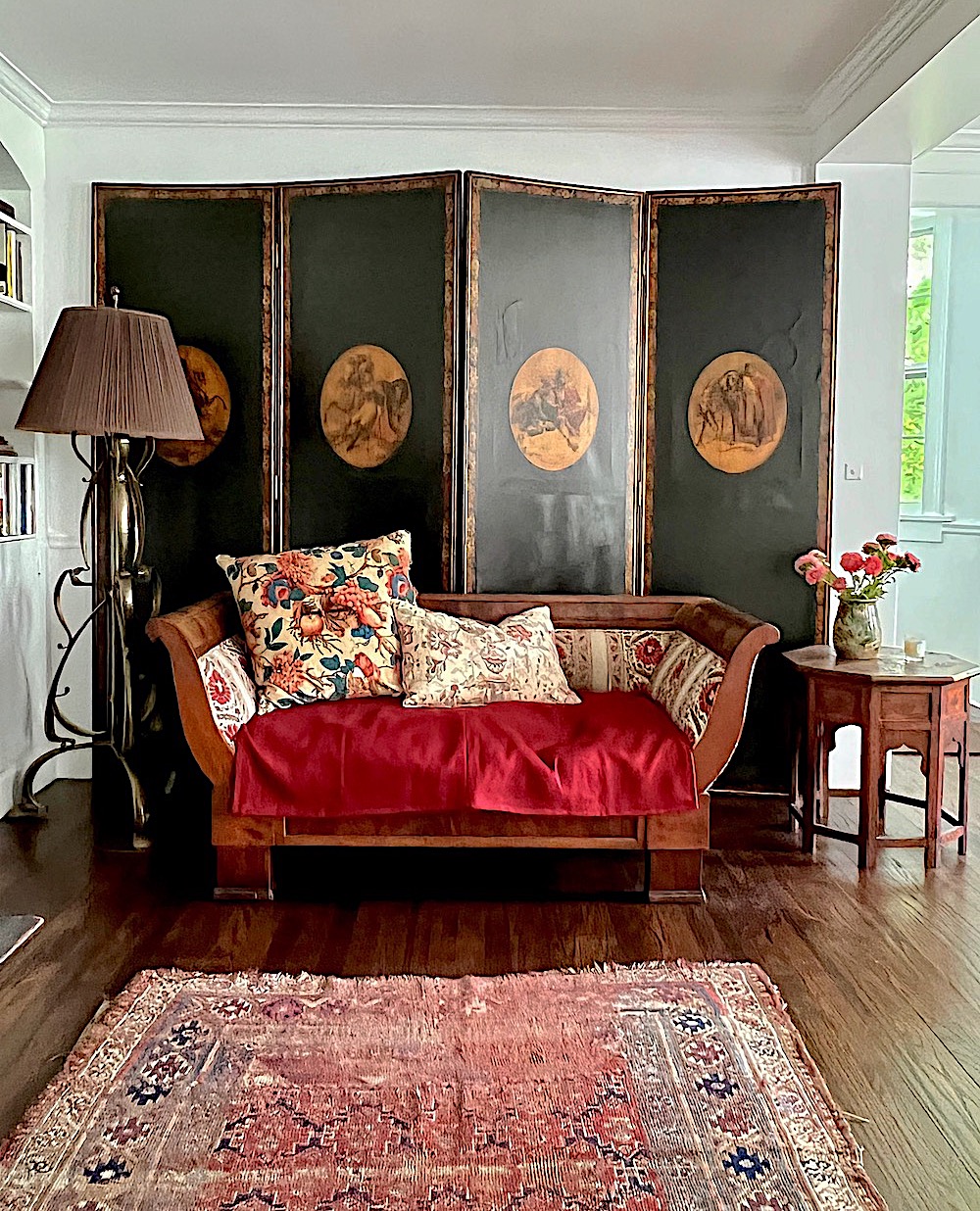 Having grown up with an architect father and an über fashionable mother, style comes naturally to Schuyler. But it was her serendipitous career move into interiors, working for celebrated designer Michael Smith, that set her on course.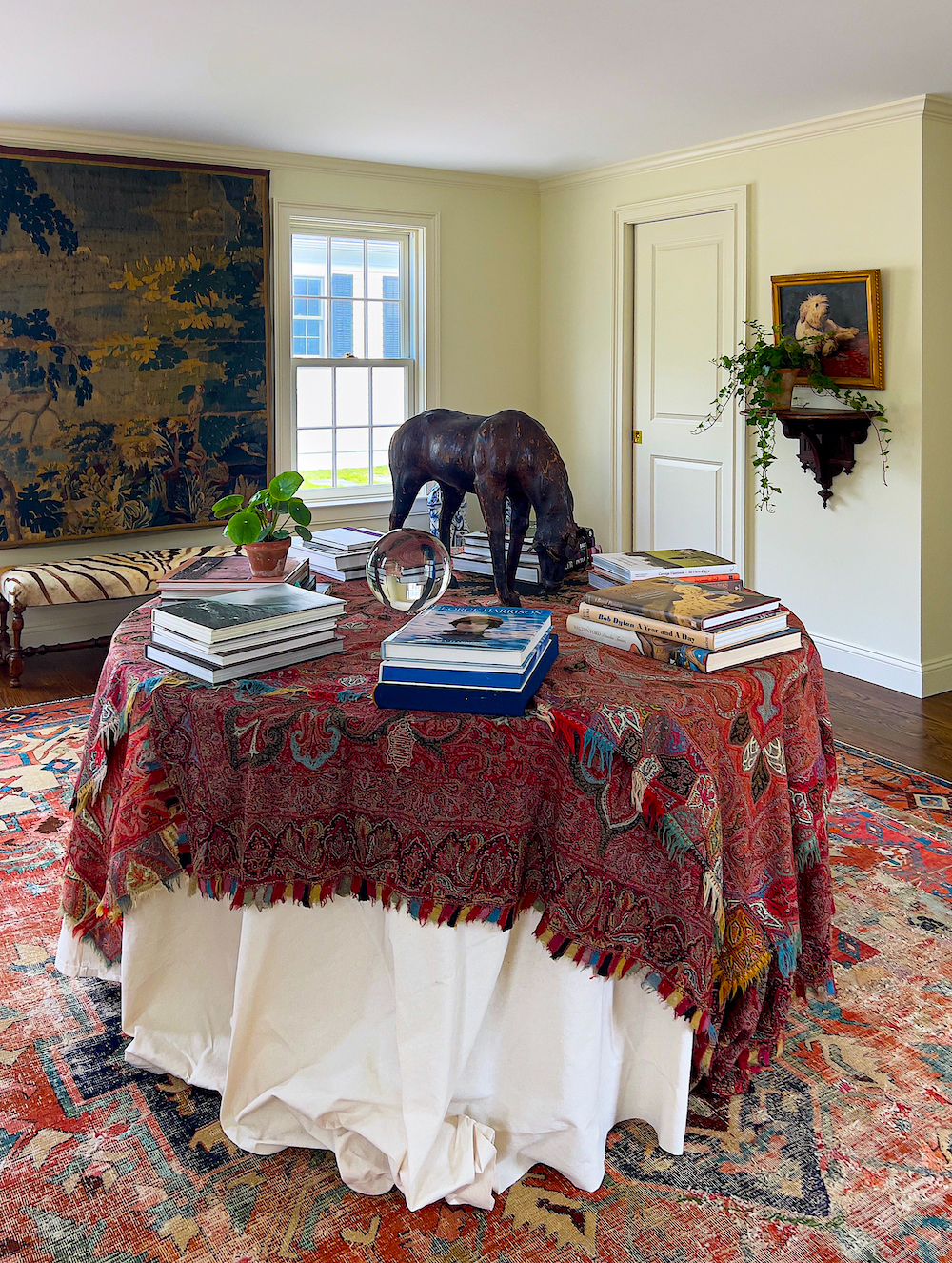 Schuyler's colorful pattern-filled spaces feel maximal yet organic and while they may seem effortless, it's a testament to Schuyler's talent – melding the multiple layers for an easy, relaxed effect that has depth, warmth and visual interest.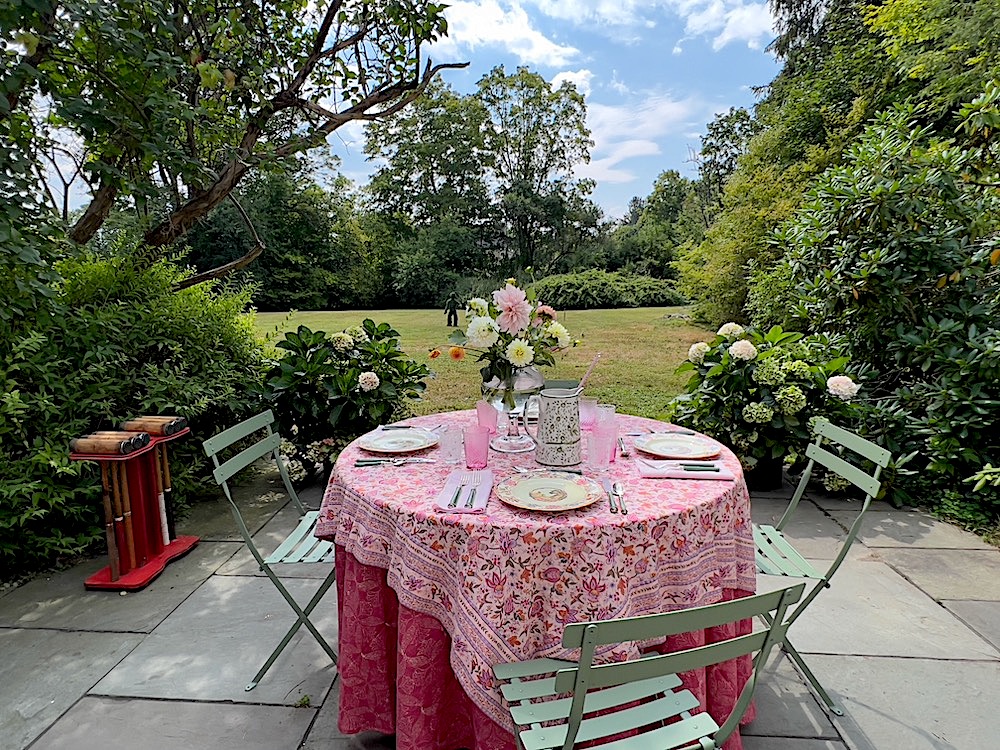 In other hands, it could feel stodgy or staid but Schuyler manages to infuse it all with a fresh youthful vision.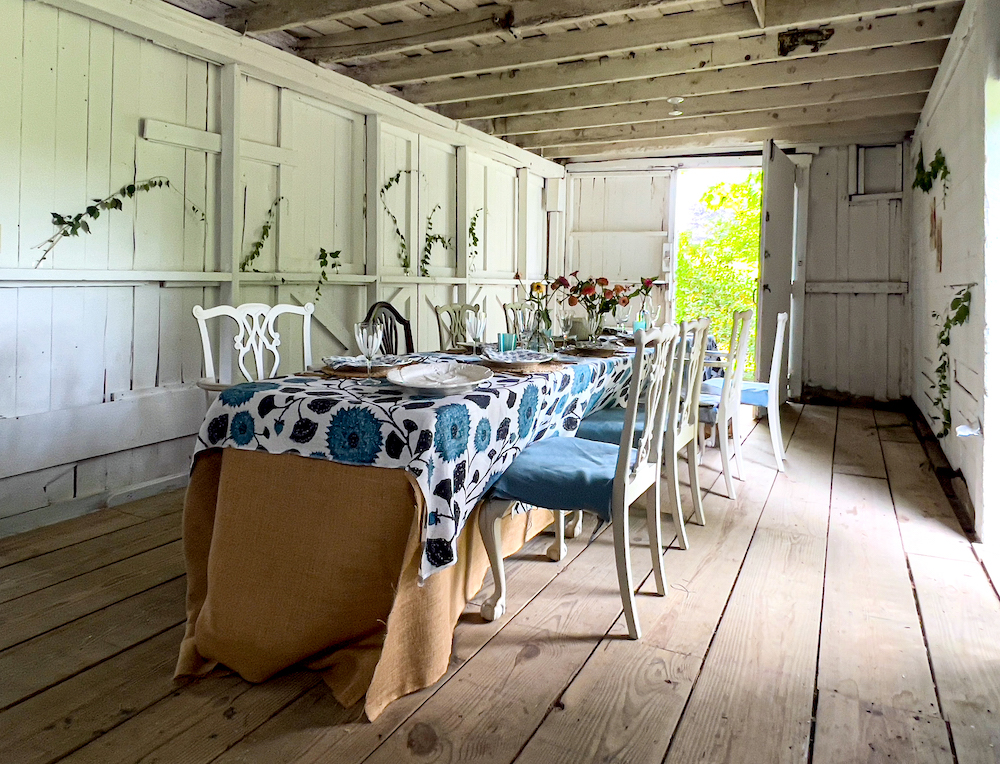 Her approachable attitude extends to her textile line. Based on her love and personal collection of vintage examples she has collected for decades, Schuyler Samperton Textiles have the same chic and easy going versatility as her interiors. And while her home leans towards a romantic bohemian vision (think Byron or Bloomsbury meet California and Connecticut), her fabric line can easily segue into any style.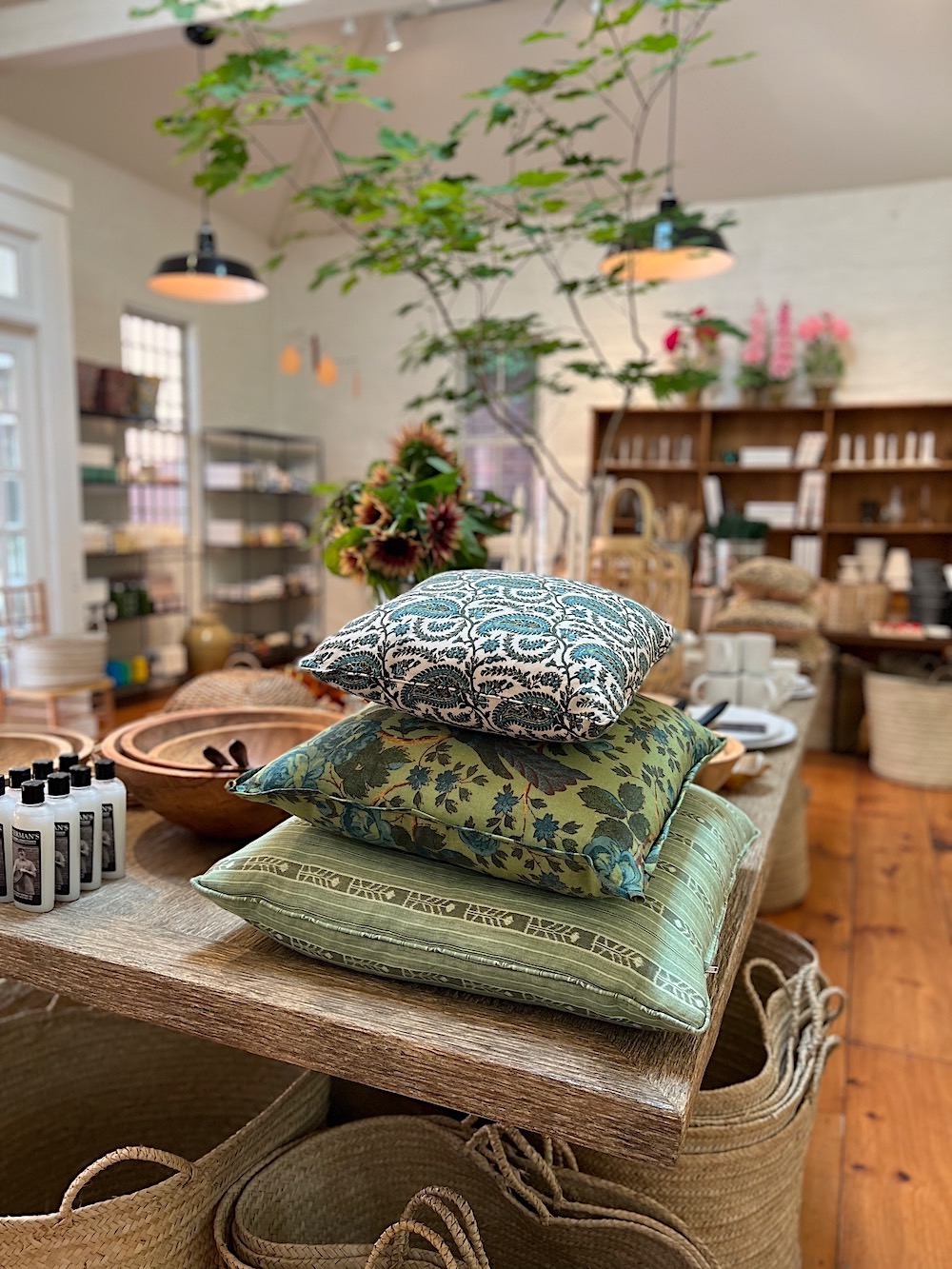 So thank you Schuyler for welcoming us into your beautiful home. You may be new to Connecticut but your house feels like you were always meant to live there!
all photos by Stacey Bewkes for Quintessence