I was delighted to be asked recently by House Beautiful to predict some design trends for 2014. While I believe in living with what you love, pops of what's in the air can keep your spaces fresh and updated. My suggestion they chose to include was the return of florals and chintz but do check out the other bloggers' picks too, some of which I have covered here as well.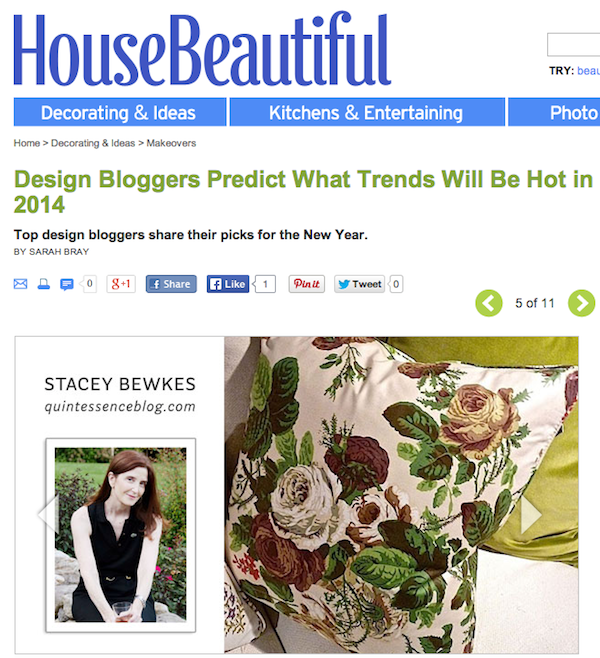 Floral fabrics have been popping up everywhere in fashion and decor. Alexa Hampton included the timeless Cowtan & Tout Bailey Rose, above, in her fantastic Hickory Chair rooms at High Point this past market. By mixing it with the graphic Quadrille Aga wallpaper and Muriel Brandolini and Clarence House floral print pillows, the look is fun, fresh and fabulous.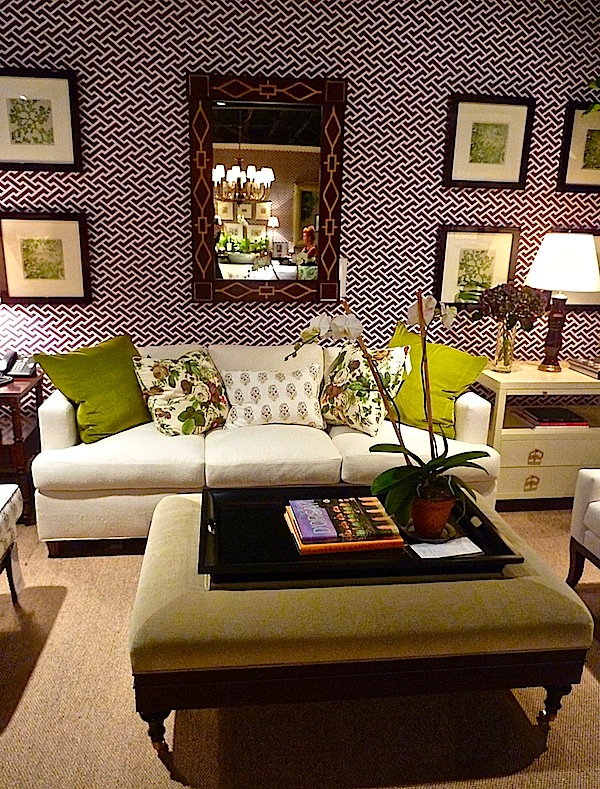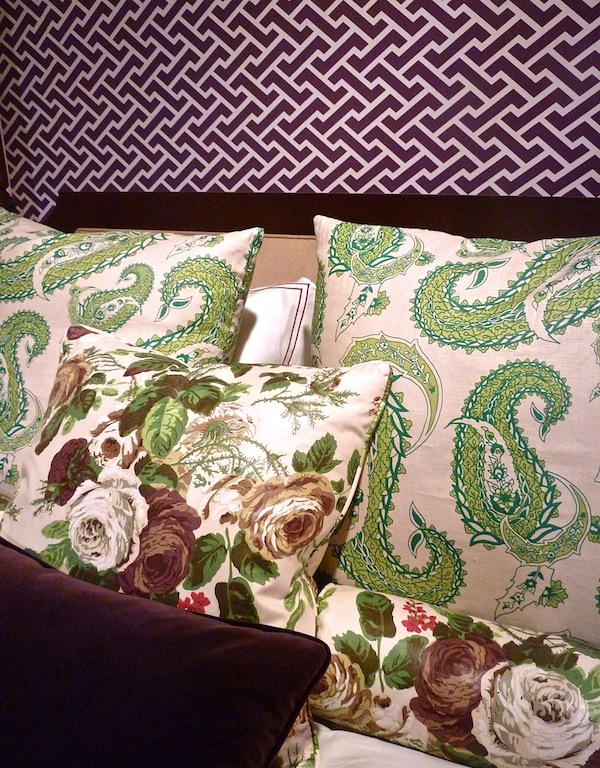 While I love these classic fabrics (in appropriate doses) now most associated with an English country look, chintz is actually a much misunderstood and occasionally maligned term. It's not just the glazed examples we all remember from the over-the-top rooms of the 80's but a cotton fabric with hand-painted and printed designs often floral in nature. The incredible Interwoven Globe exhibit at the Met (coming soon to a post here) explored the influence and development of these beautiful fabrics, originally from India, that traveled the world.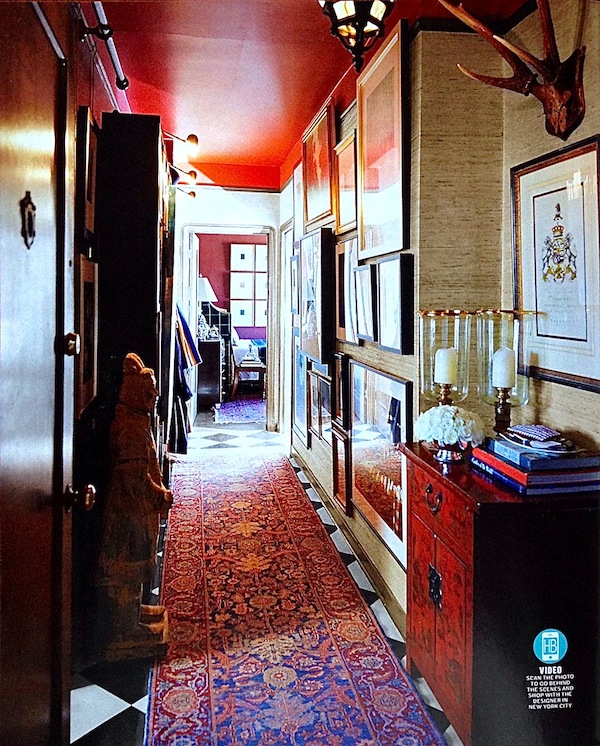 Also, in this month's House Beautiful, don't forget to use your handy HB Connect app to see our fun shopping video embedded in Scot Meacham Wood's handsome feature, above. Tartan is another classic making a more mainstream comeback and you can learn from the master how he integrated it with everything else he loves for a look brimming with bespoke style.