A love of tartan, plaid and the romance of Scotland has earned San Francisco interior designer Scot Meacham Wood a special place in the world of decor and online conversations. From his blog, The Adventures of Tartanscot, he sends missives on design and inspiration, ranging from his "Sunday Runway" fashion updates to the latest in "Footwear News" to of course musings on interiors and decoration. Susanna and I were delighted to catch up with Scot on a recent visit to New York City. Join us in our latest Stylish Shopping video as we share his passion for plaid, design and embracing your personal style.
Scot credits his 13 years of working with Ralph Lauren in the "Creative Services" department in San Francisco along with his Southern upbringing for honing his design doctrine. His love for textiles, gracious living and melding the historic with the modern is clear in his designs and personal style. In fact his vision is so clear and contagious, that he has over half a million followers on Pinterest.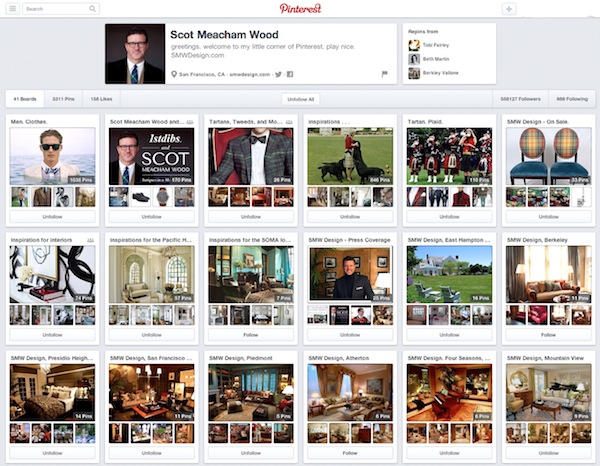 Scot's unique aesthetic also caught the eye of House Beautiful who will be featuring a project of his in the upcoming December issue. And when the magazine hits the newsstands on November 26th, we'll be there too. You'll be able to watch the video again in conjunction with the article through the handy HB connect app!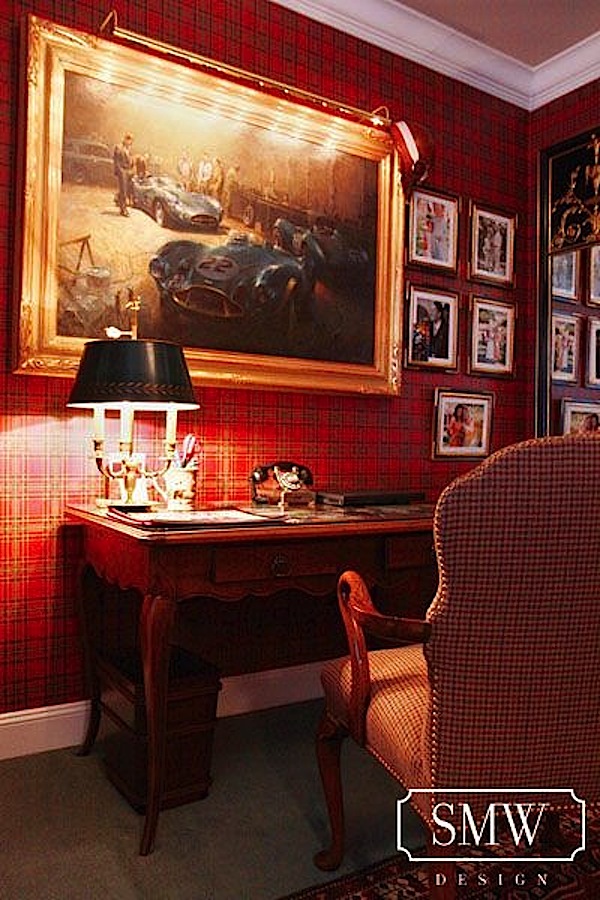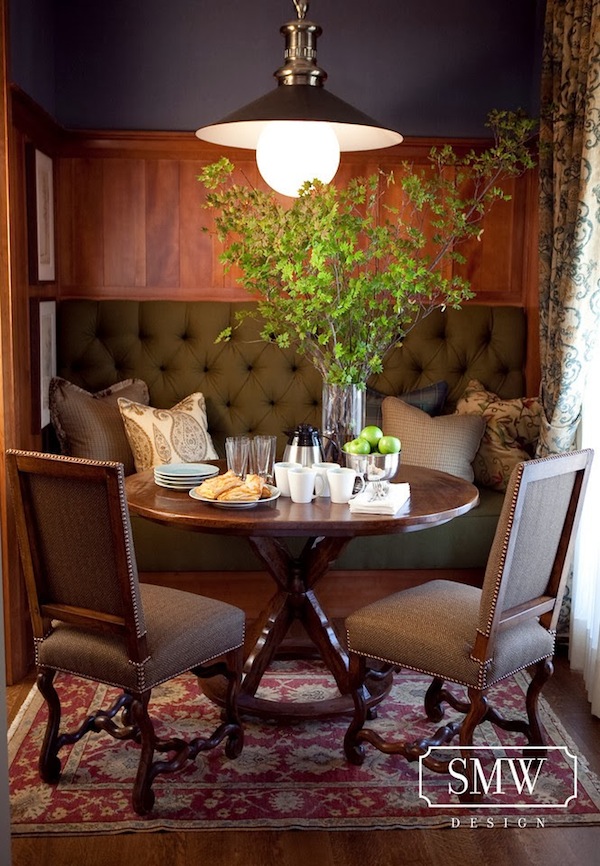 House Beautiful will also be collaborating with Scot on a fabulous "Tartans, Tweeds, and Moody Hues" Pinterest board featuring his signature mix of fashion, lifestyle and of course his own designs, as seen above. Whether he's sharing a bit of the Highlands, sartorial sightings or entertaining tidbits, his picks are always tartanabulous. So be sure to follow along for a hearty dose of Scot Meacham Wood style! He owns it!