Not only does Trudy Dujardin create beautiful serene settings in which to live but healthy and environmentally conscious ones. "My dream is for all of us to live lightly on the earth, surrounded by beauty and comfort, both inside and out." Her eco-elegant style informs all her choices, from paint and fabrics to furniture fillings and air quality. And no place is more inspiring to her than the natural beauty of Nantucket, where she has a design office and has owned homes for many years. I had the opportunity, in between a series of signings for her new book, Comfort Zone, to catch up with Trudy on-island recently at her charming Madaket cottage (her fifth home on Nantucket).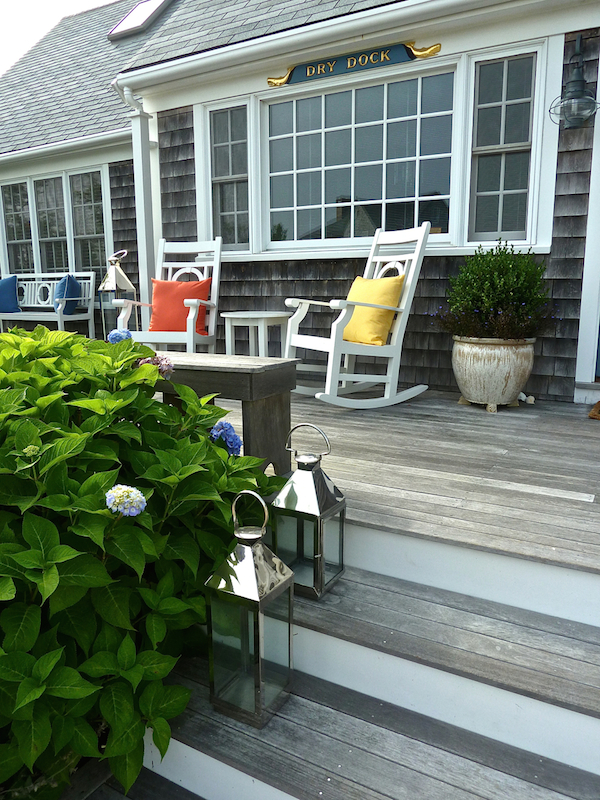 The manageable 2,400 sq ft house is a testament to easy island living achieved within her mantra that "a healthy home is the ultimate luxury." In renovating, all paints used were water-based and non toxic, all woods are formaldehyde free and there is even a special ventilation system which exchanges the inside air with fresh clean air every 20 minutes. The fabrics are natural and casually chic with Trudy's signature blue and white.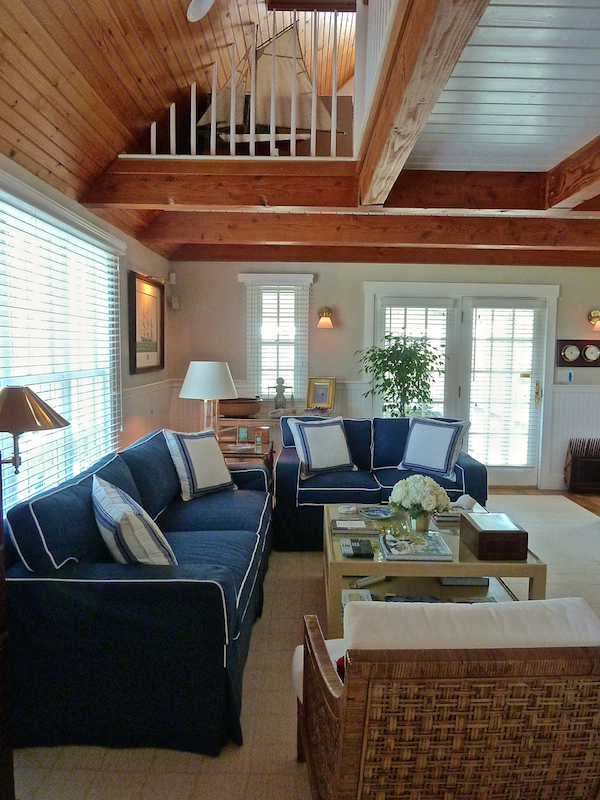 With crisp tailored upholstery and nautical accessories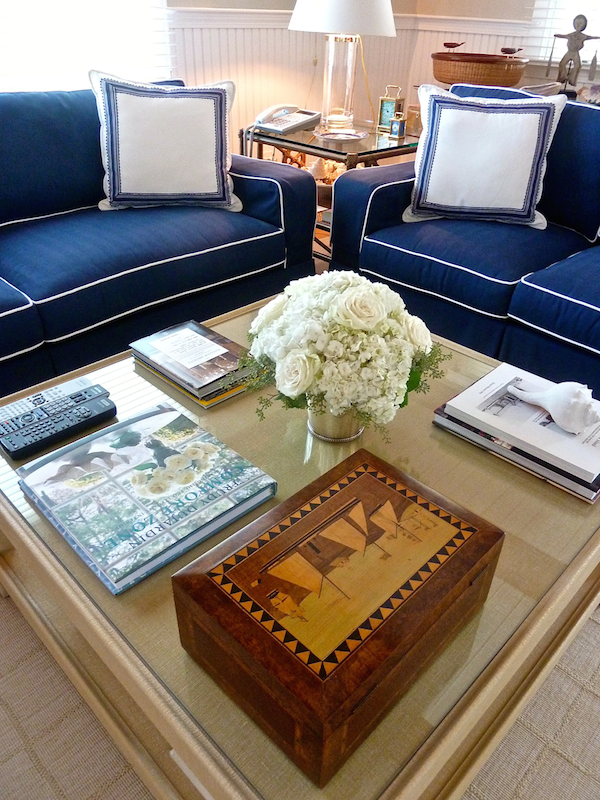 the house expresses an authentic sense of place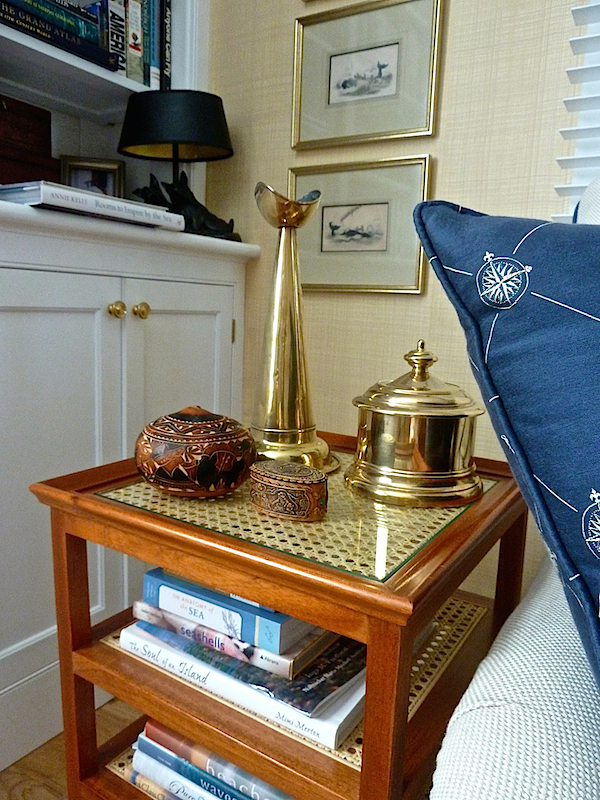 and personality including well loved art and accessories that tell the story of Trudy's love of Nantucket with an ease and comfort. Here an 18th c. British woolie hangs above a classic 18th c. campaign chest.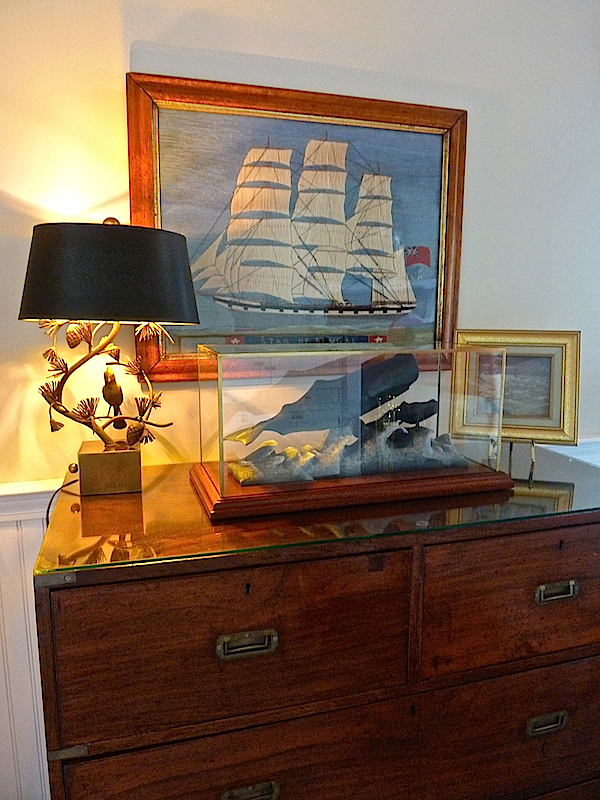 Thoughtful and creative details abound like this amazing 19th-century English scrimshaw tortoiseshell hanging above some of Trudy's nautical collectibles. The mantel was carved by a local Nantucket artist.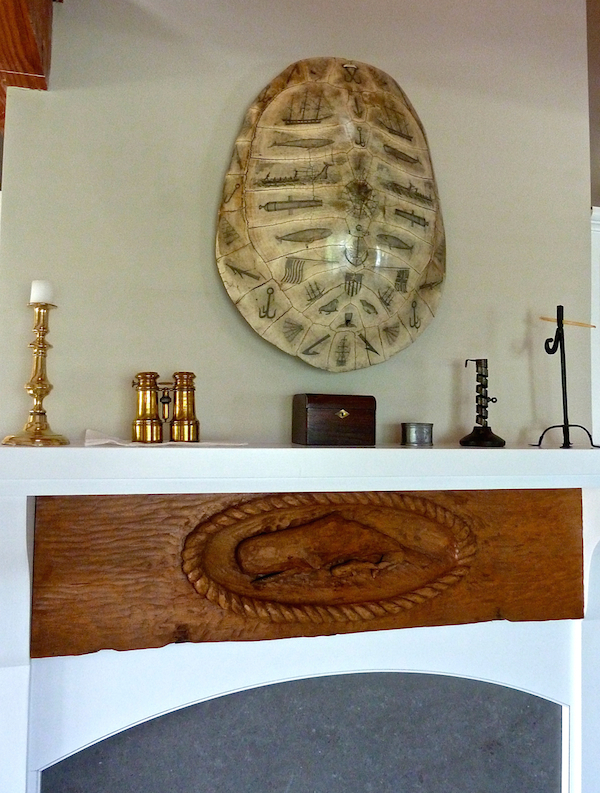 A guest room includes a charming collection of vintage beach buckets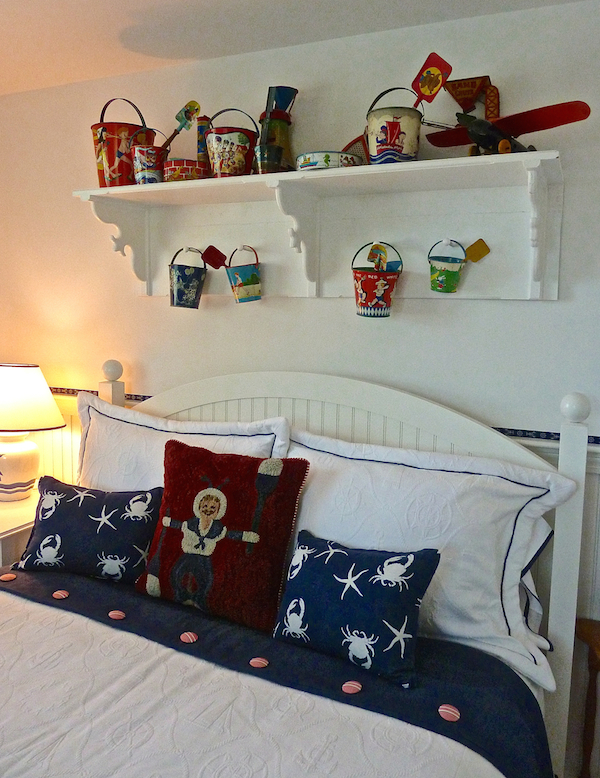 and the exposed upstairs walkway from bedroom to office is a playful take on nautical architectural details.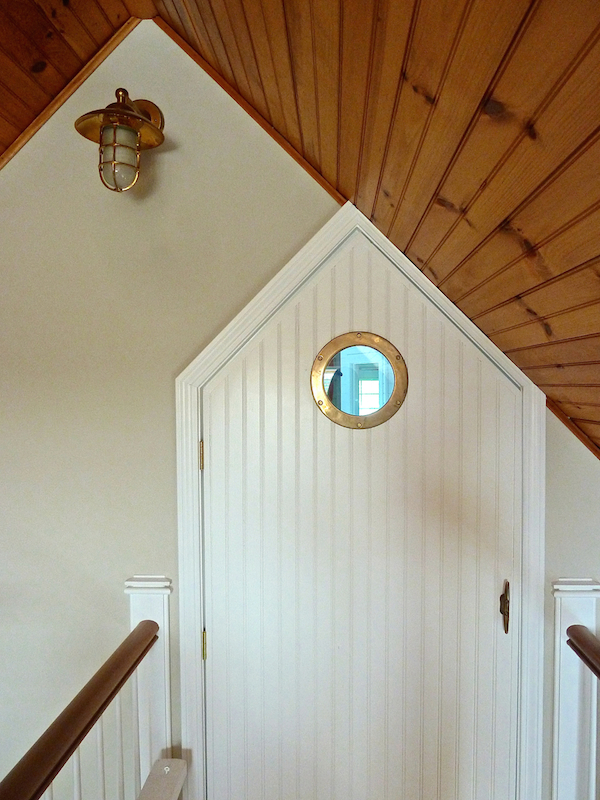 One of my favorite features is the one addition to the house, a lovely screened porch,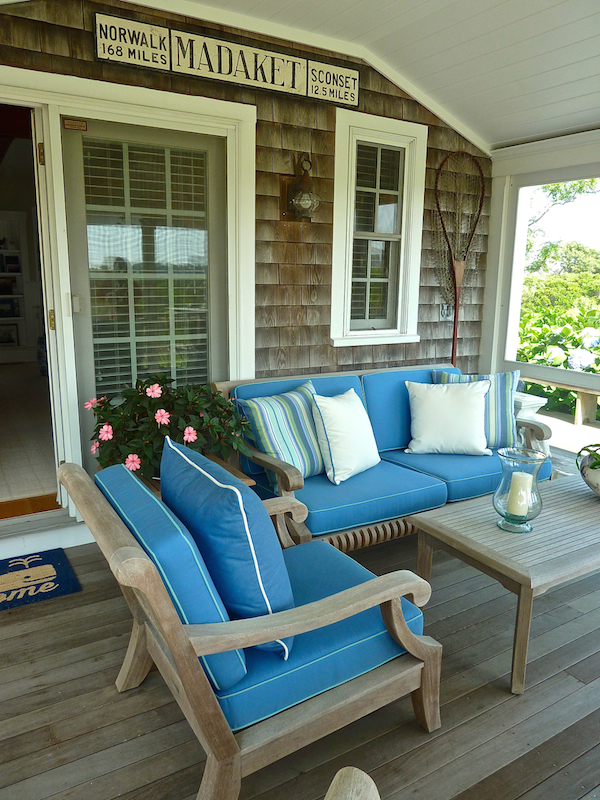 which extends the color scheme for gracious indoor outdoor living.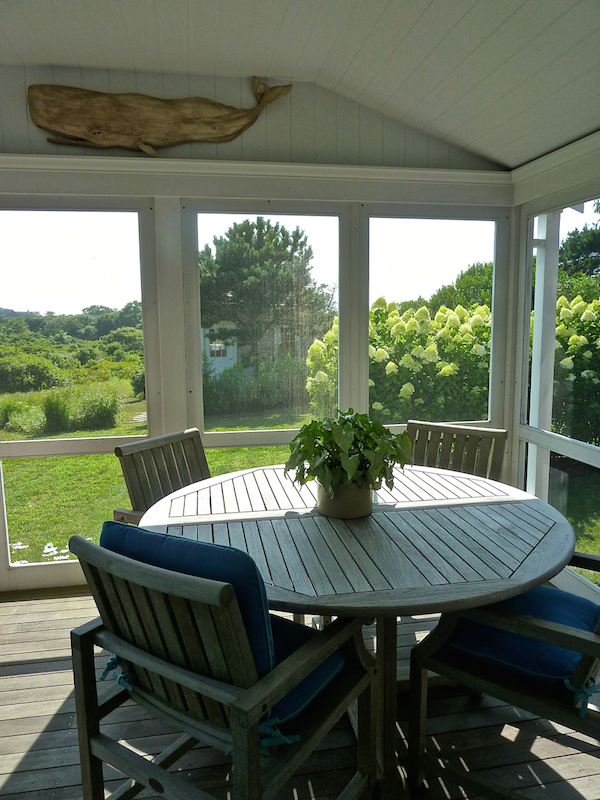 It was in 1987, while building her first house on island, that Trudy's environmental epiphany occurred. Ahead of the "green" curve, she not only wanted to use low-toxic building materials, but was aware of creating a healthy building site for the workers as well as for her future home. She now teaches Sustainable Design at Fairfield University in Connecticut and is involved with environmentally concerned building and design groups around the world. But none of this comes at the expense of a beautiful and comfortable home. In Trudy's book, Comfort Zone, Creating the Eco-Elegant Interior,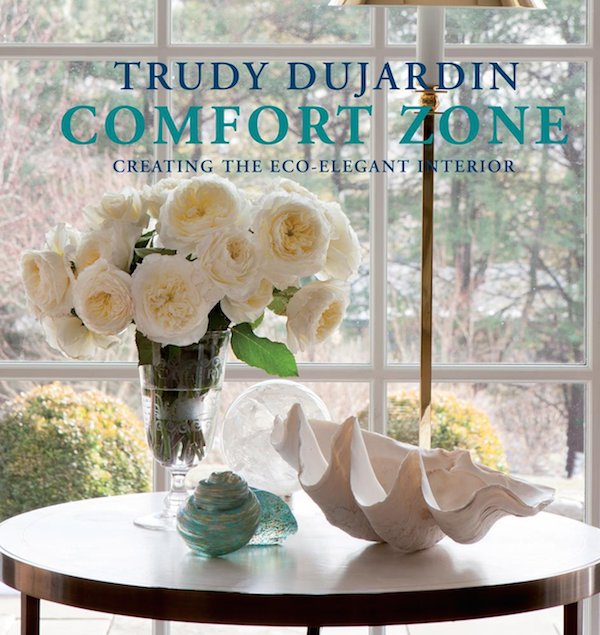 she explains how her style is fueled by the beauty of and her concern for the natural environment. Her firm's symbol, the Chambered Nautilus is the perfect example, representing Trudy's approach to design, "where proportion and balance are keys to beautiful interiors."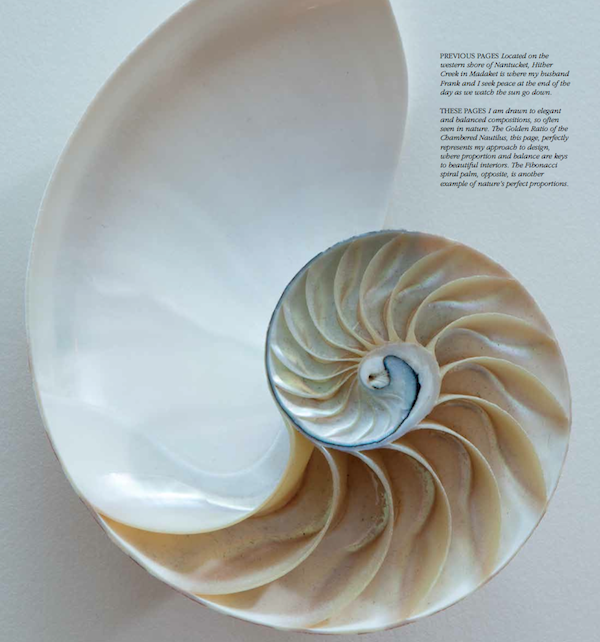 Throughout images of many projects, Trudy shares her signature design touches. Here, in her previous Nantucket house, she incorporated the local tradition of an ivory mortgage button placed in the newel post of the bannister, originally used to conceal the paid off mortgage note hidden in the post. While Trudy's design was more symbolic, it is this respect for history that gives the details meaning.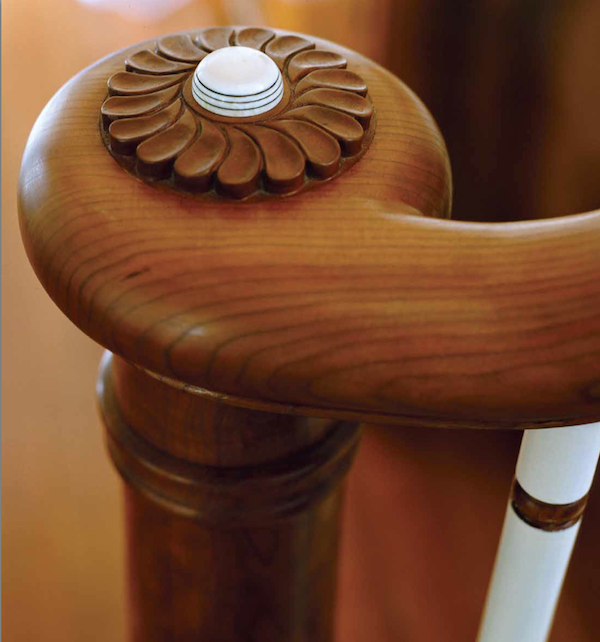 On her mantel, examples from her collection of blue and white Chinese Export porcelain elegantly off set the beautiful marine painting by Michael Keane.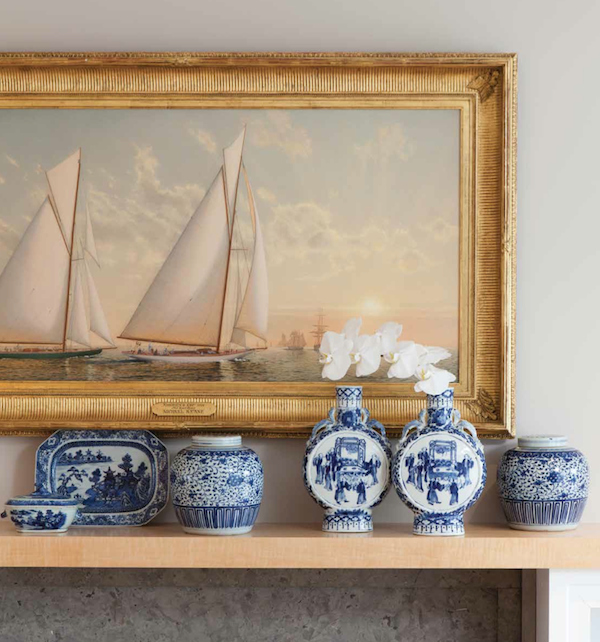 A former garden shed was cleverly converted to a private outdoor room, furnished with the casual summer chic of white wicker, blue and white checks and a natural fiber rug.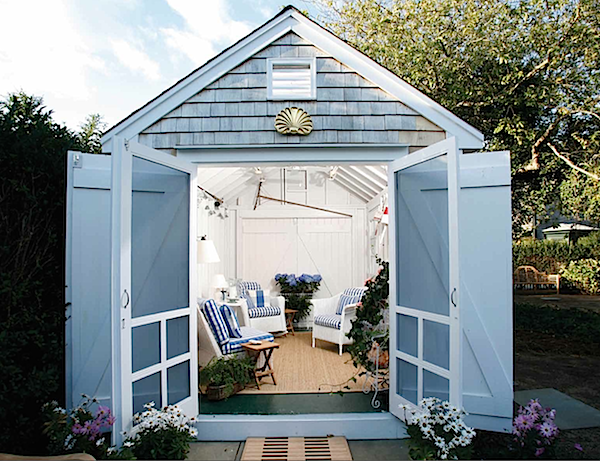 Projects for clients on island and off are included, from clean contemporary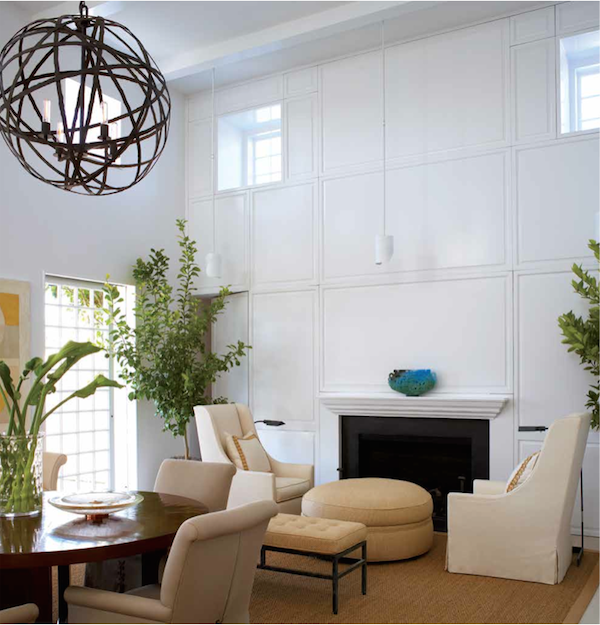 to the rustic chic blending of several centuries of furnishings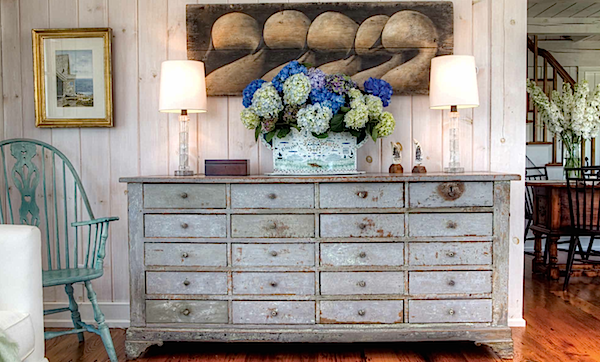 to the country kitchen of a secluded island sanctuary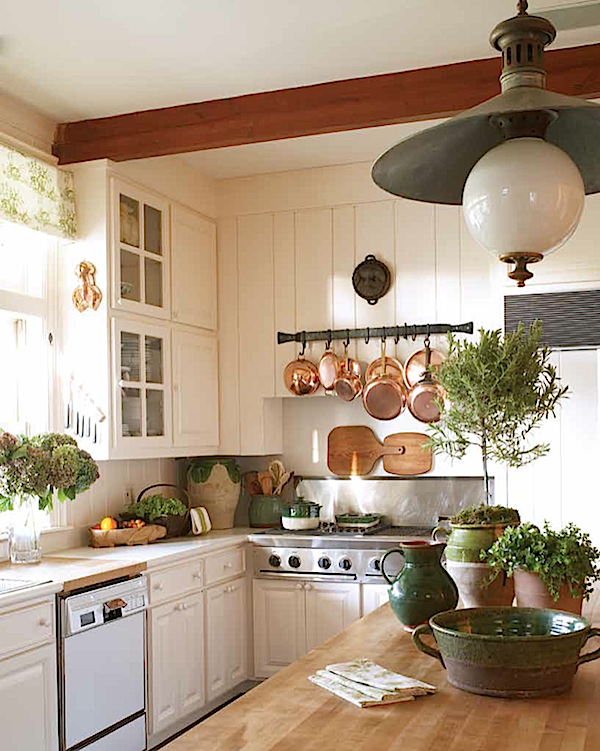 to a colorful family friendly home.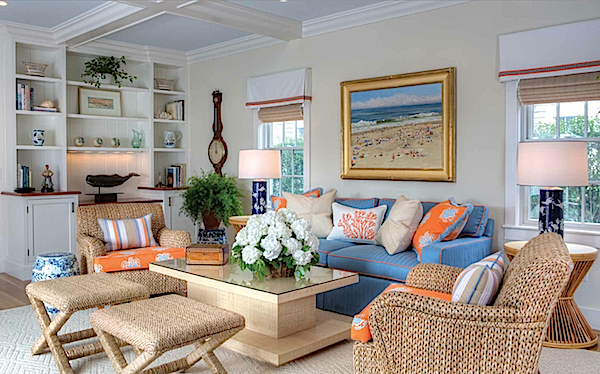 And sprinkled throughout are easy to understand illustrated explanations of the design process as well as tips on "The Greening of the House"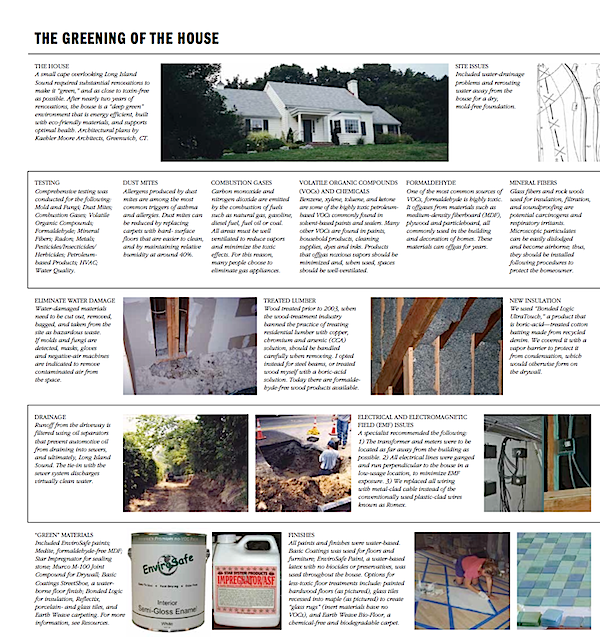 along with a full directory of green products and materials, design resources and recommended reading – all in all a wonderful resource! Thank you Trudy for taking the time to visit with me and inform us all on how to live with comfort, respect for and in synch with our beautiful world.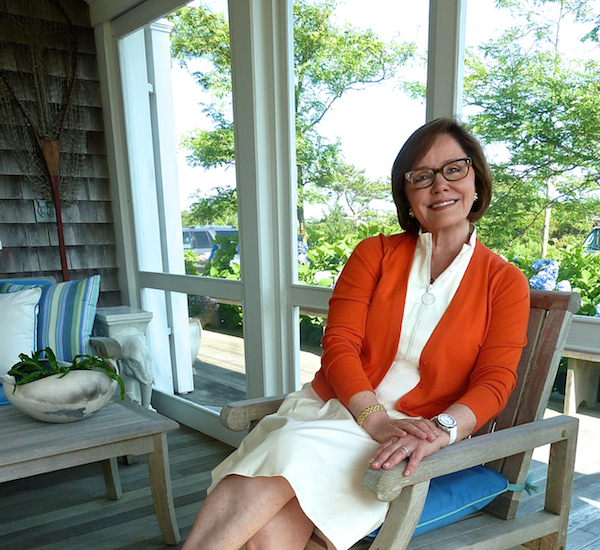 If you should be on island for the next couple weeks, Trudy will be signing books: