While I rarely post other sites' content, there has just been so much I've been lusting after online, whether place, product or experience, that I thought I'd share just a few finds from my vicarious visits. Those of you who follow along on Facebook know that Capri is very high on my travel bucket list. I had serious instaenvy this summer as so many I follow were posting lust-worthy photos from their island visits. And as the zeitgeist goes, David Netto wrote a piece for T magazine about the new Caprese shop, Cabana, where "almost everything in its edited collection of objects and clothes for resort life is not available anywhere else,"
photo via T magazine
followed shortly by WSJ's Insider Shopping Guide to Capri. At least I now have the perfect cheat sheet.
Francesco Lastrucci for The Wall Street Journal
Photographer Vanessa Jackman posted a plethora of pretty photos of the "impossibly beautiful" luxury boutique hotel La Borde Maison d'Hôtes in Burgundy.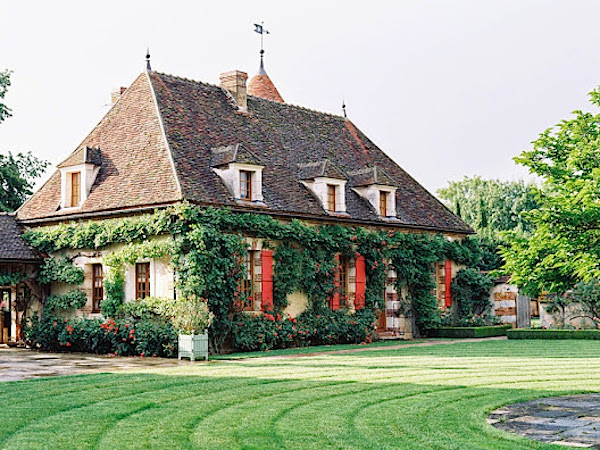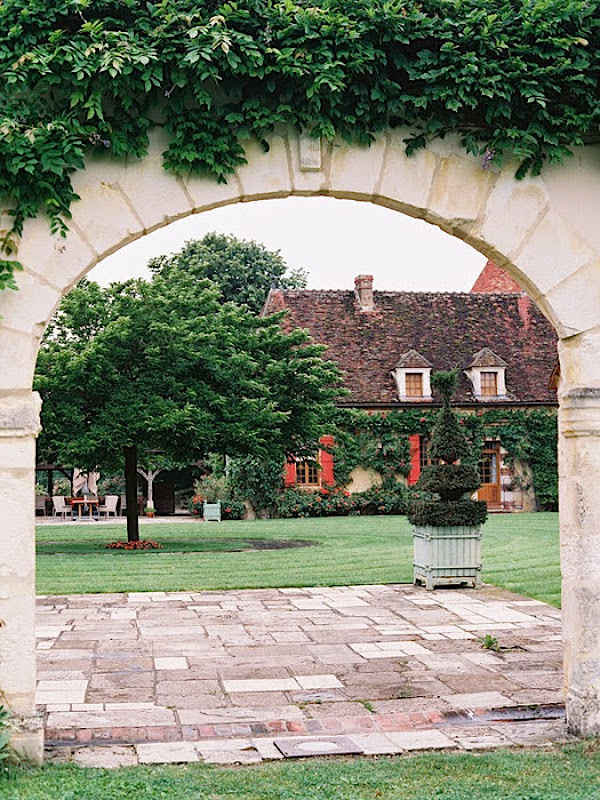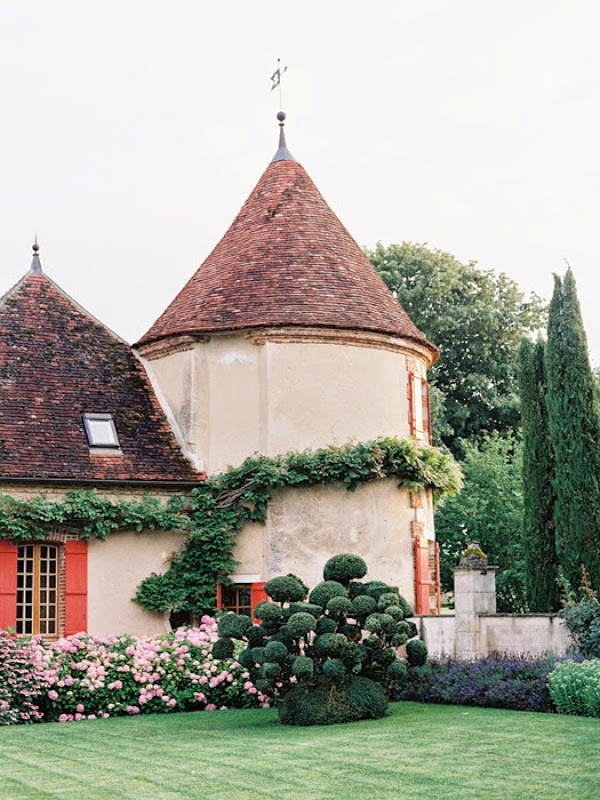 A mere two hour drive from Paris, this idyllic chateau would be a perfect add-on to any Parisian visit. Do visit her full post to see her exquisite shots and guide to the area.
three photos above by Vanessa Jackman
If you ever wondered if there was really a link between fashion and decor, you only have to see The Cut's latest Out of the Box episode in which NY Magazine gives photographers total creative license to shoot the latest looks from the runway. Here Julia Galdo and Cody Cloud of JUCO traveled to the Greenbrier and the results were stunning.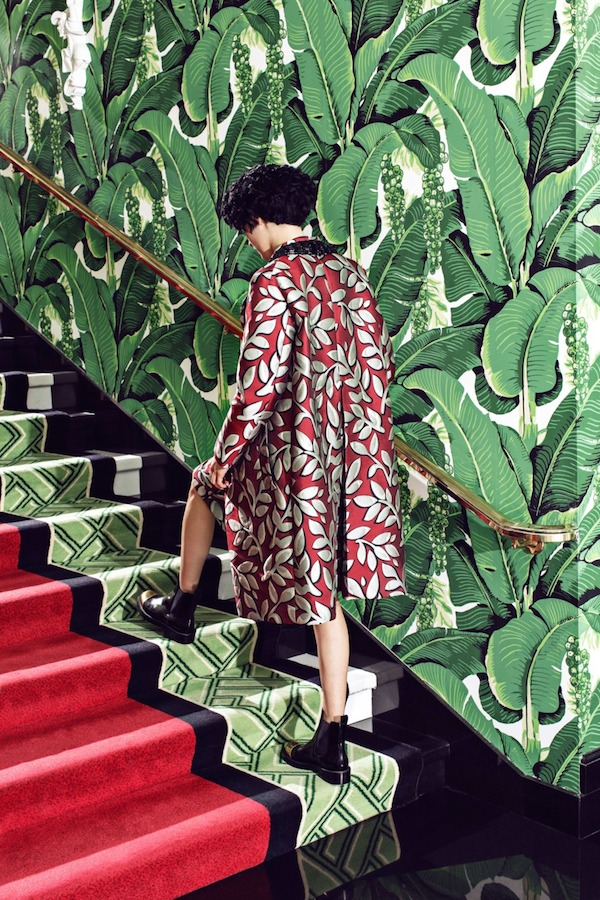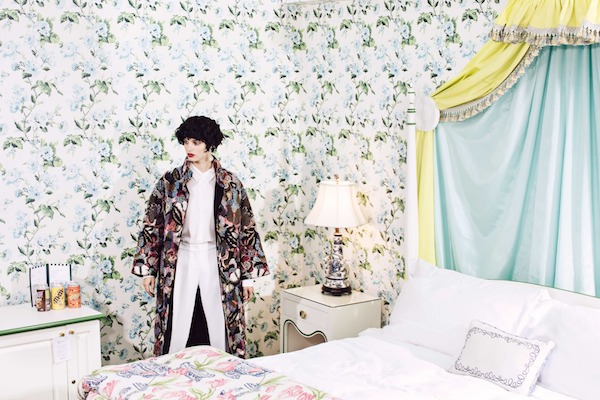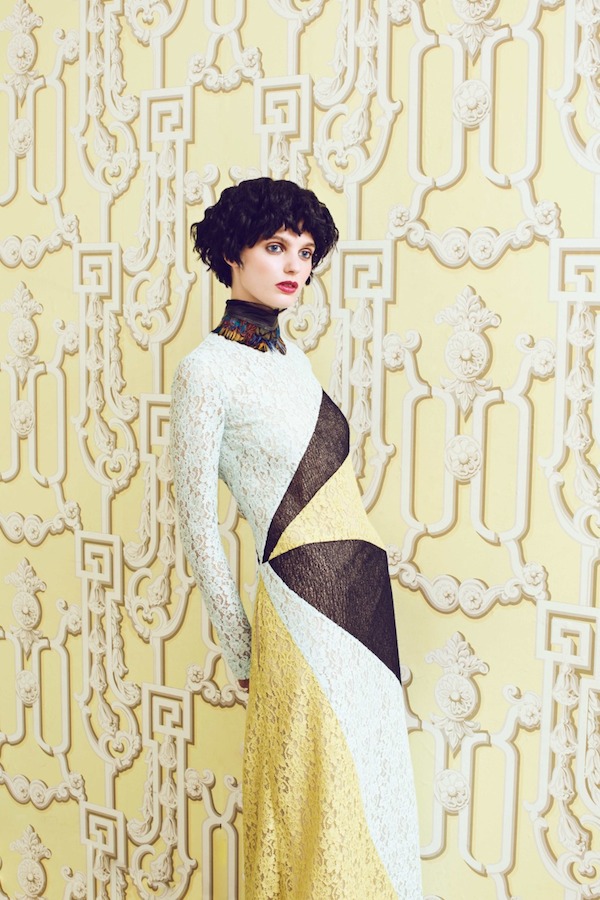 I have always had a penchant for pens and pencils. From my early obsession with rapidographs (in the days when my checkbook balanced neatly in every way), to a romantic fantasy for fountain pens, to my current love for the utilitarian beauty of the Delfonics' extra fine point, I was delighted to discover that many others are also still devoted to their writing implements. Go here to see what Manolo Blahnik, illustrator Roz Chast and iconic graphic designer Milton Glaser, among others, prefer.
illustration by Maria Black for T Magazine
As you may remember from my post on Doug Meyer's brilliant window installation from Legends, he is also designing an interactive workspace, public space, and cafe concept for the Palos Verdes Art Center. He recently created a site specific room for a dinner celebrating architect David Rinehart's current exhibit.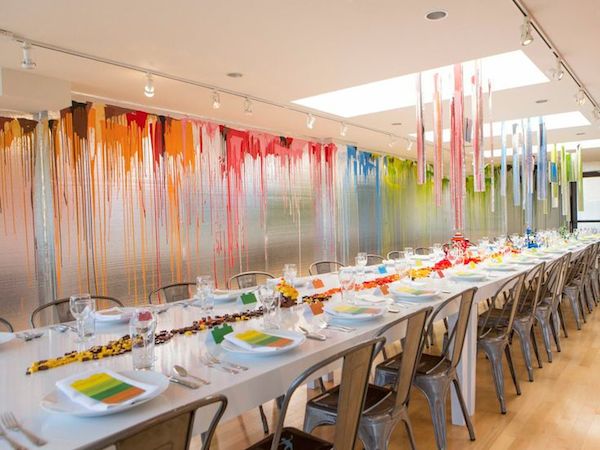 With silver foil insulation walls and 20 gallons of paint, he used 6,850 Legos to create the amazing space.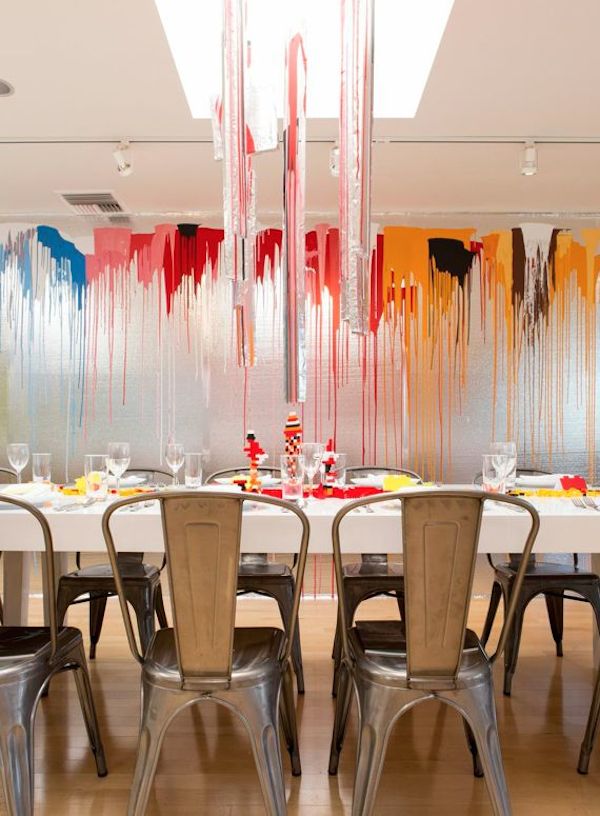 While I have never been to Latvia, I do have some Latvian blood in my heritage, so I took notice that Rundale, a large 18th Baroque palace in this small Baltic country, had just finished 50 years of renovation. With spectacular gardens and artistic treasures, it is finally open to the public. Built as a summer residence for Ernst Johann Biron, Duke of Courland, it is a notable rococo landmark. From the public spaces such as the magnificent porcelain cabinet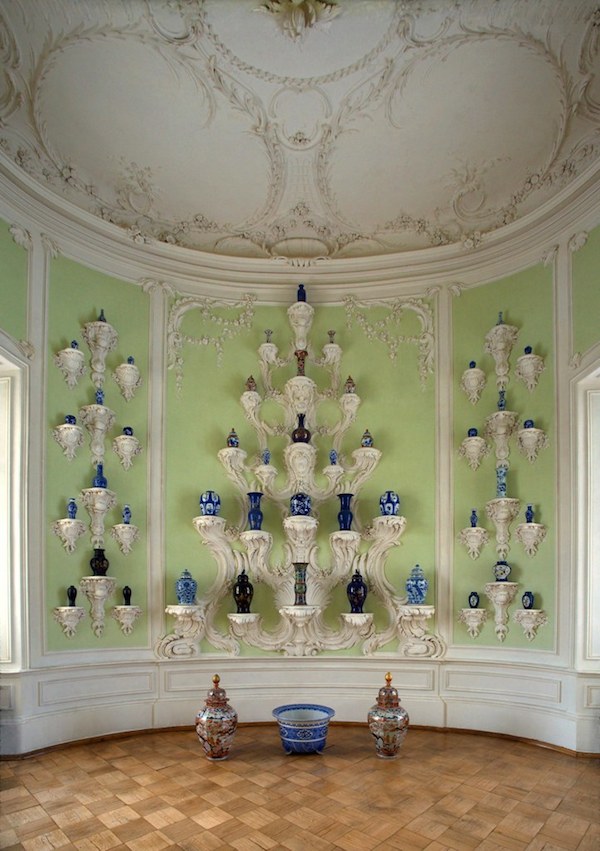 to the Duke's state apartments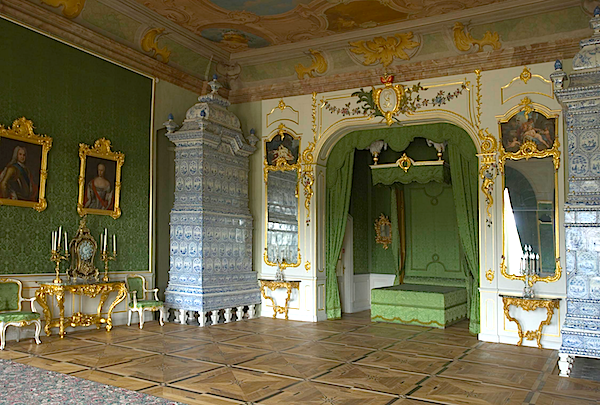 to his private apartments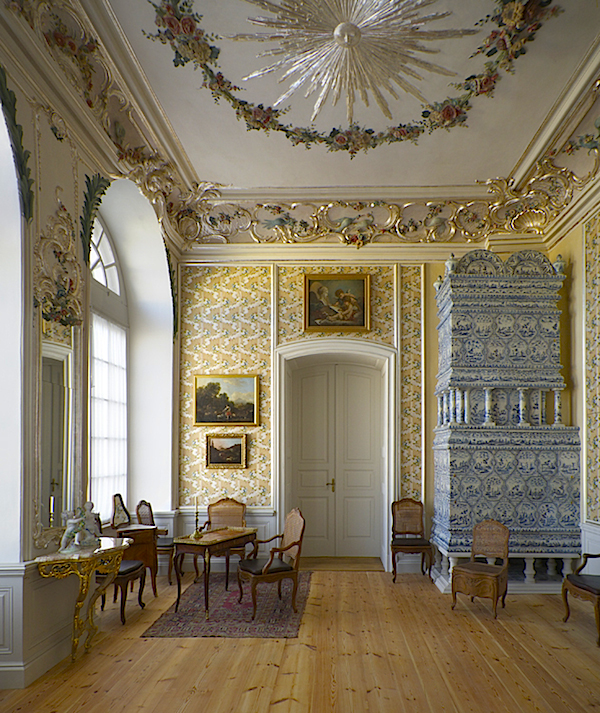 to the Duchess' private chambers, it is one of the finest architectural specimens in the country. Perhaps a cruise down the Baltic from St. Petersburg is in order!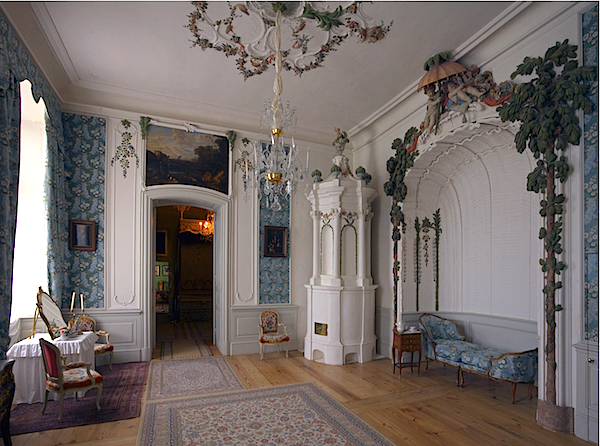 In the September Town & Country, Pilar Viladas, in one of her first pieces as new Architecture & Design Editor, regales the virtues of the chic Carnival of Roses fabric created by James Reynolds in the '40s for Kent-Bragaline. Now available at Bob Collins, along with several of his other designs, they are a prime example of how timeless design is never out of fashion. The fancy for florals continues, especially, as Pilar points out, in the elegant and restrained white and green on beige version. Look for more beautiful handprinted fabrics and wallpapers as Bob Collins continues to update their site.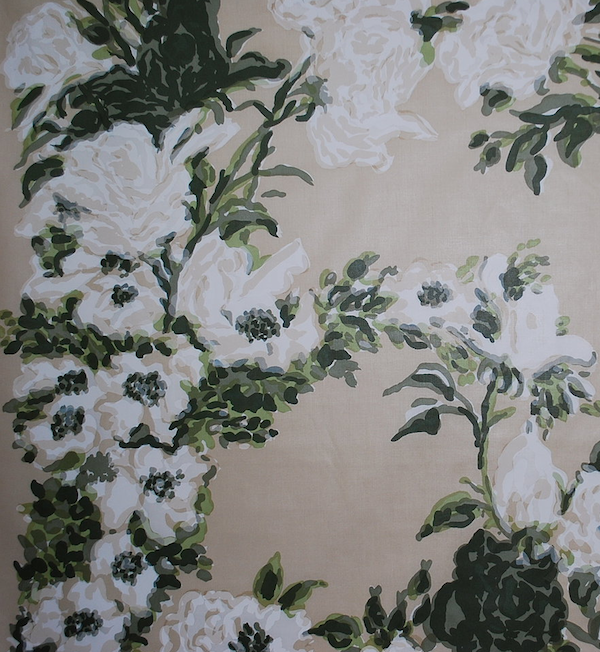 As most of you know, actor James Garner recently passed away. In his honor, TCM ran a series of his movies and I caught one of my very favorites, that Garner cites as his as well, The Americanization of Emily. With a witty satirical script by Paddy Chayevsky, it is a biting, irreverent yet romantic anti-war parody. James Garner is at his best as the handsome, cynical, finagling anti-hero and Julie Andrews, in her second film role after Mary Poppins, shows her dramatic strength as the principled yet sensuous Emily, resulting in an unlikely yet spark-filled chemistry. If you have never seen this 60's, slightly under-the-radar controversial classic, I highly recommend it as an intelligent, beautifully filmed (it won an Oscar for art direction) and entertaining film.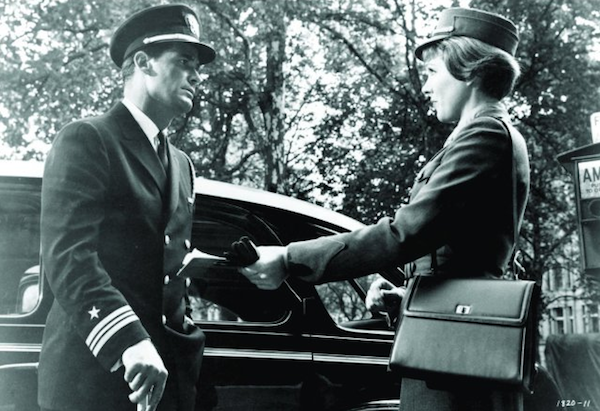 And lastly, there are so many fabulous feeds I follow but for a little fun, you can follow the British Monarchy on Instagram. With casual shots of the Queen out and about, there are even some video snippets of her conversing with British fans. I love checking out her always matching hats and coats. Here she greets guests at the garden party, which is held every year during Holyrood Week in Scotland.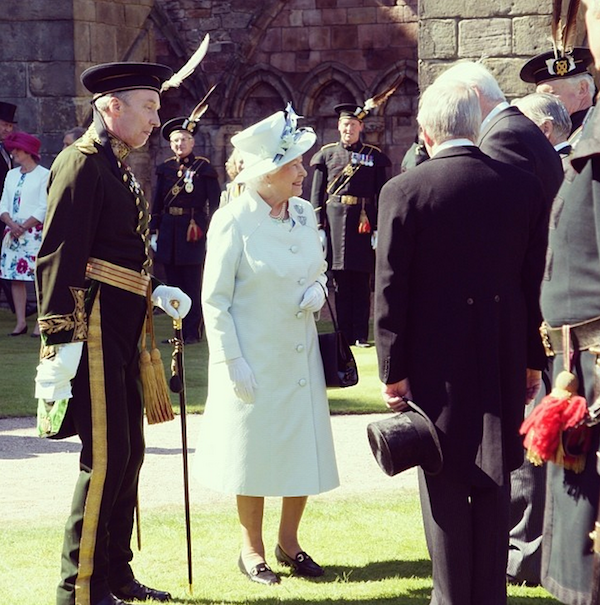 For Kate addicts, there is the official instagram feed for HRH Catherine (not taken by her). You follow her at functions around the world and see (and occasionally hear) baby George's latest milestones as well as spy some fashionable moments such as the pretty Lela Rose dress Kate sported in her April Australian tour (fair warning – the feed hasn't been updated since then).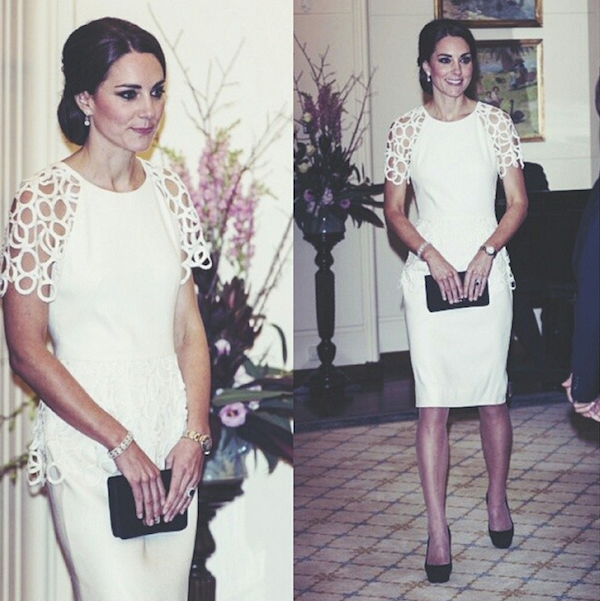 So – back to seeing where all my online friends are traveling this week – wishing you all fun vicarious visits online.