While we'll return to Nantucket next week, today we amble back to Connecticut for a peek at Best Monogram in the tiny town of Washington Depot in Litchfield Country. For such a wee blip on the map, there are a surprising number of stores worthy of a visit. One of my favorites is Best Monogram, where behind an unassuming storefront, owner Amy Torosyan's personalization skills transform something simply nice into a bespoke original.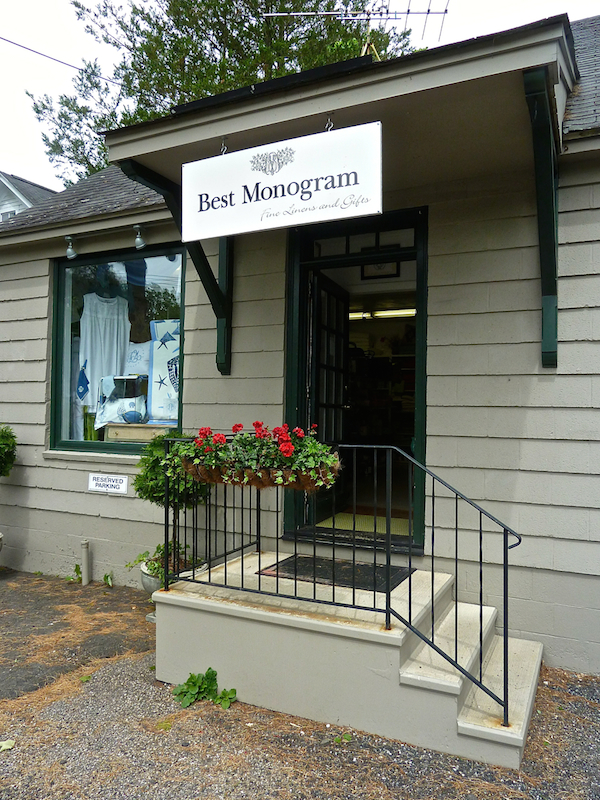 Trained in hand tailoring in her native Armenia, Torosyan now uses a state of the art embroidery machine that can be programmed to follow her intricate and creative designs. The store offers a wide variety of linens and gift items, almost all of which can be personalized. From old fashioned linen handkerchiefs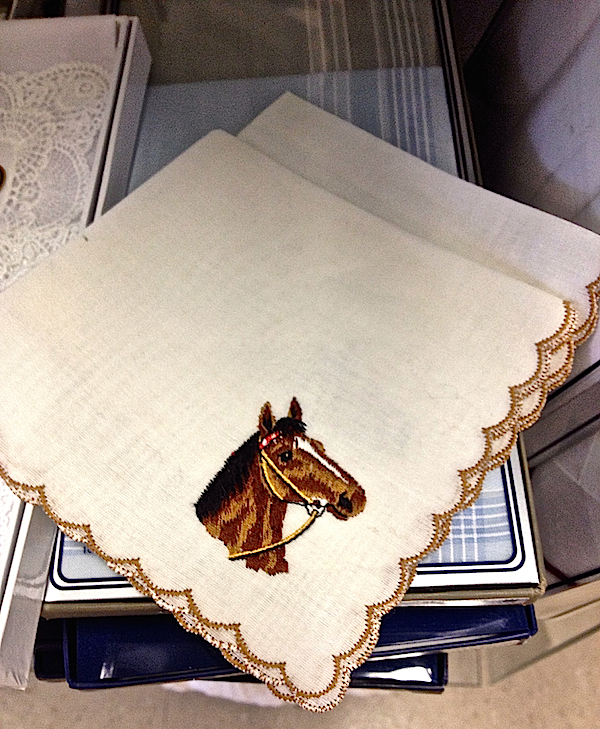 to a large selection of totes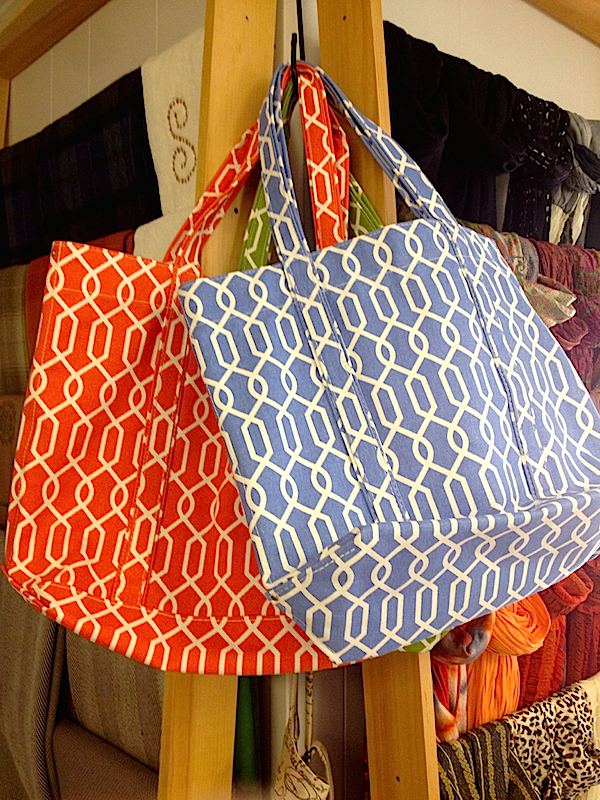 to linens from many of the top names in the industry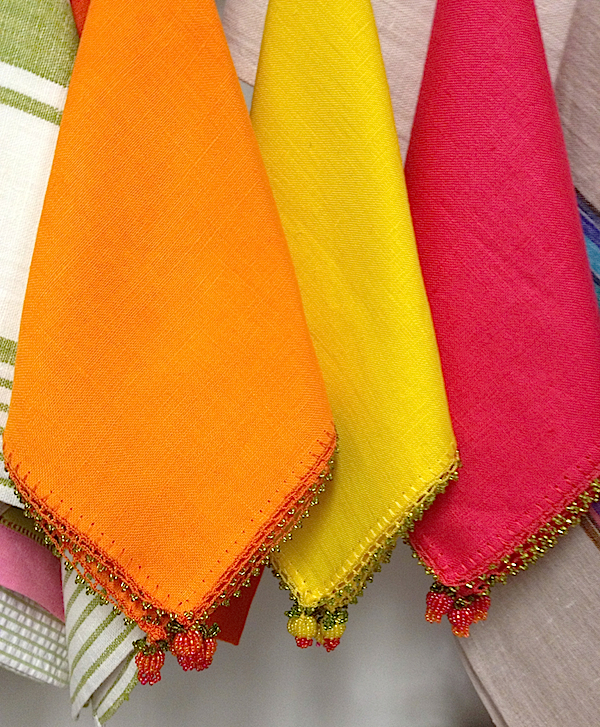 you can choose from the simplest (although nothing is ever that simple – note the saddle stitching detail)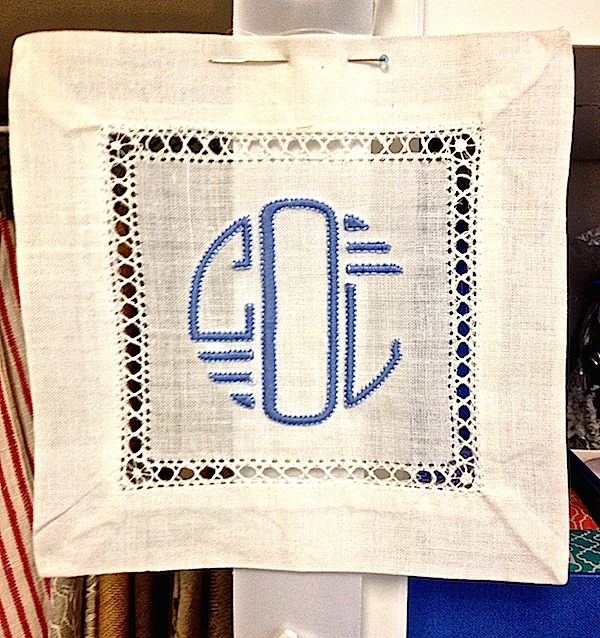 to more detailed with subtle two tone coloring (and see the middle initial with what looks like French knots)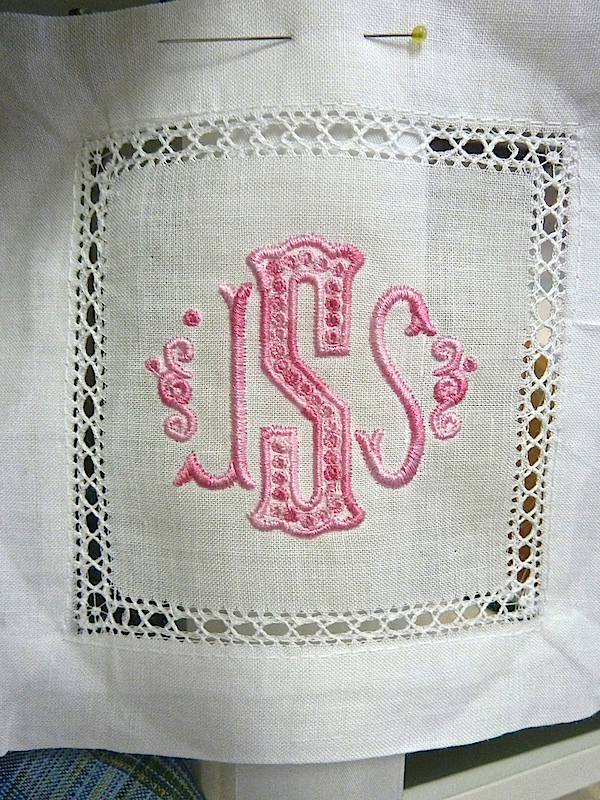 to the most elaborate example.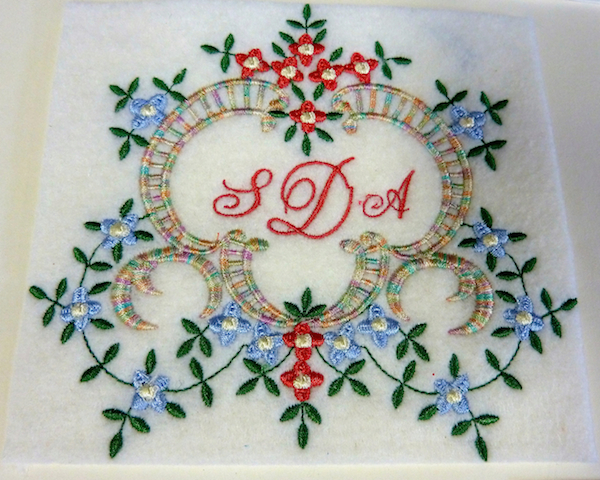 There are embroidery samples to use as a guide or inspiration sprinkled throughout the store. Ideas for a lovely baby gift are pretty in pink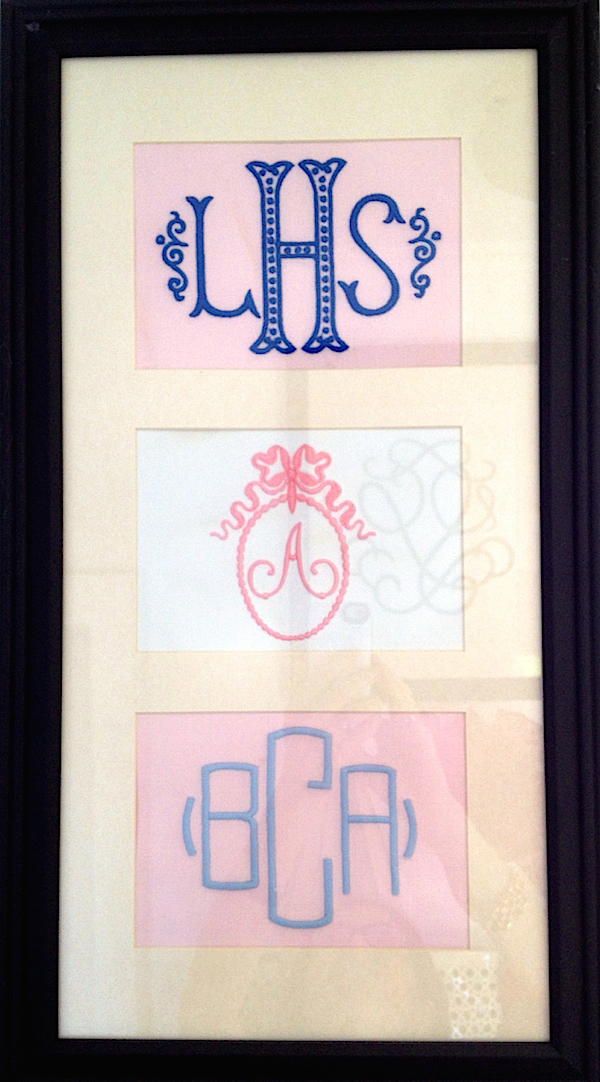 even for the most regal of infants or young ladies.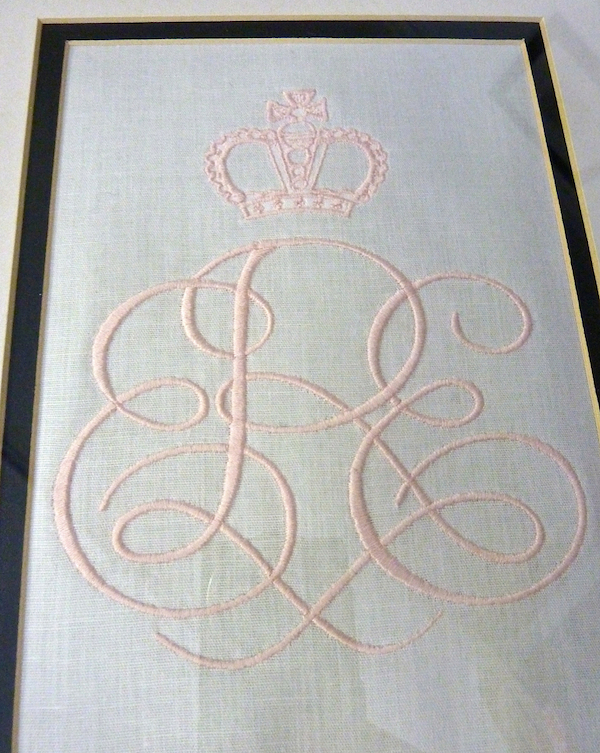 And a plethora of styles and colors start the cogwheels turning for thoughtful hostess or holiday gifts.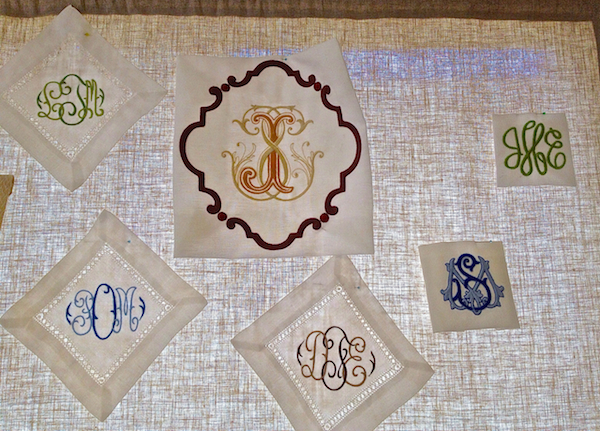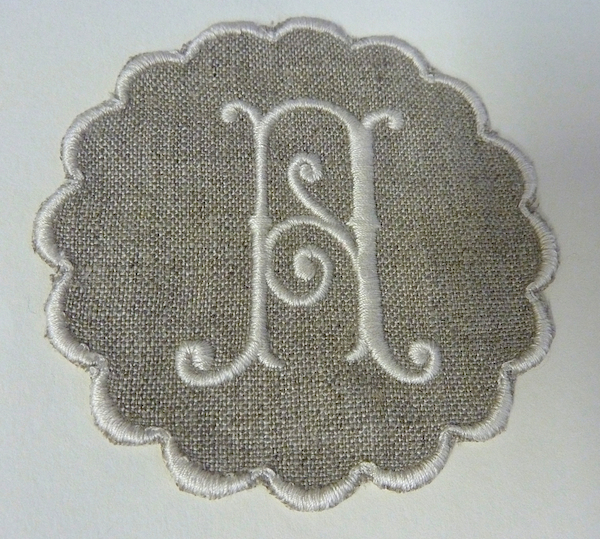 From classic monograms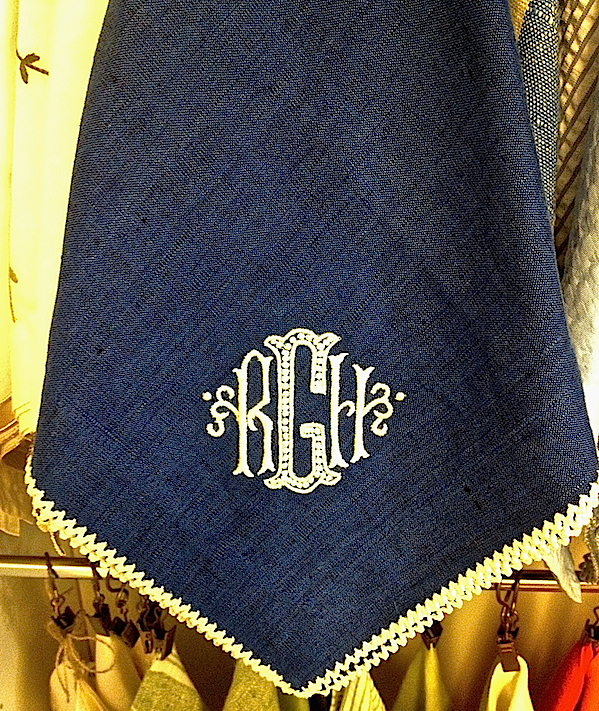 to traditional with a twist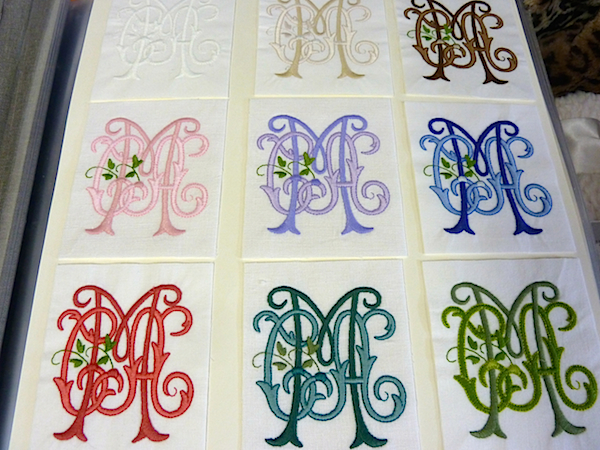 to abstract elegance, Torosyan can execute just about anything desired.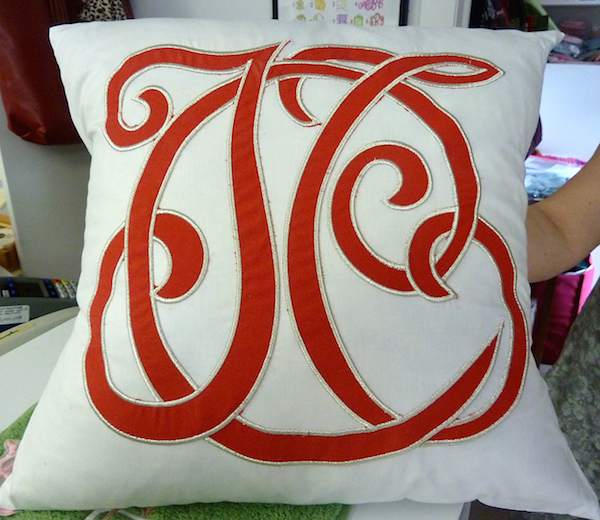 One client had Torosyan embroider their family crest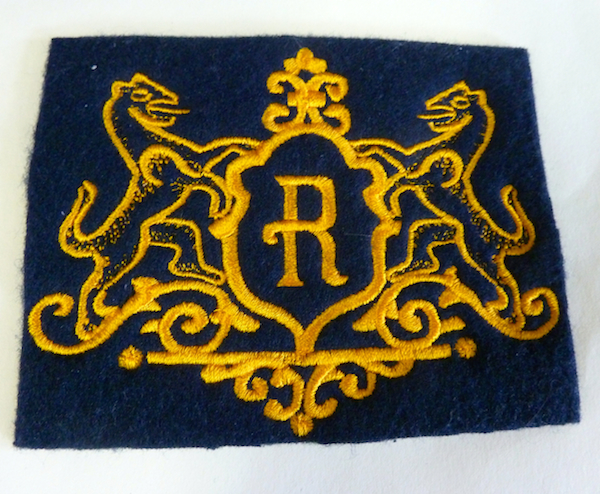 while several customers have asked her to emulate fabric or wallpaper in a bathroom for personalized linens to match.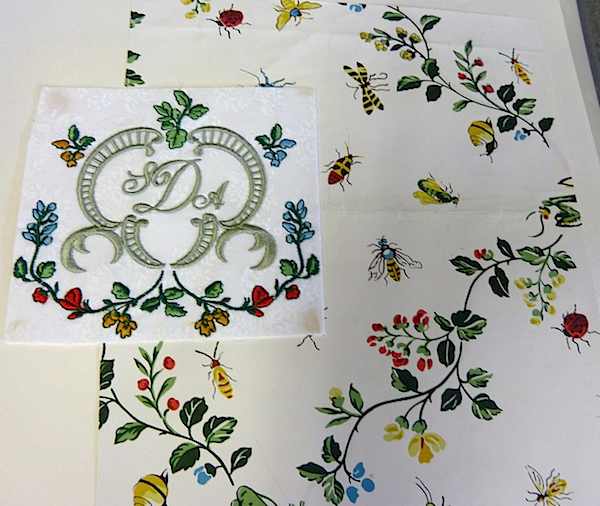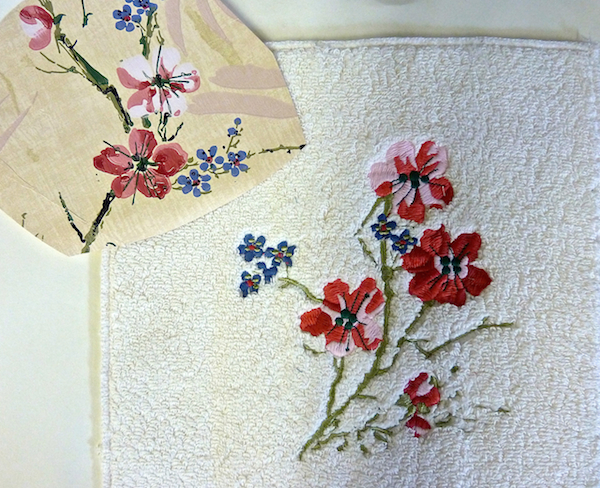 And for those whose own initials are even more than enough, Torosyan can embroider customized designs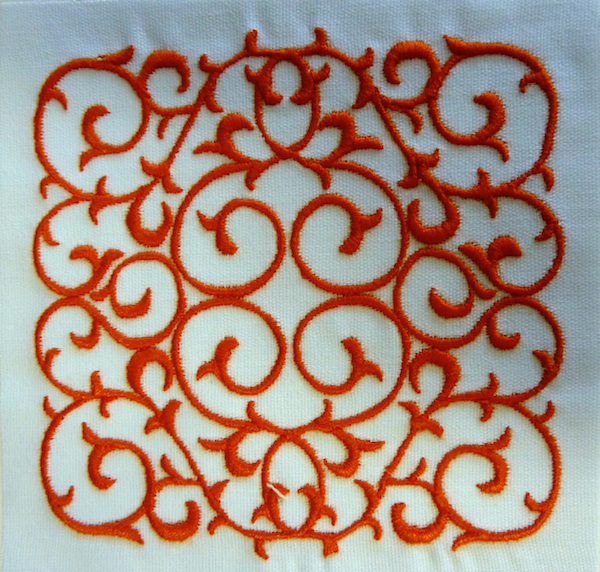 specific to a house or season.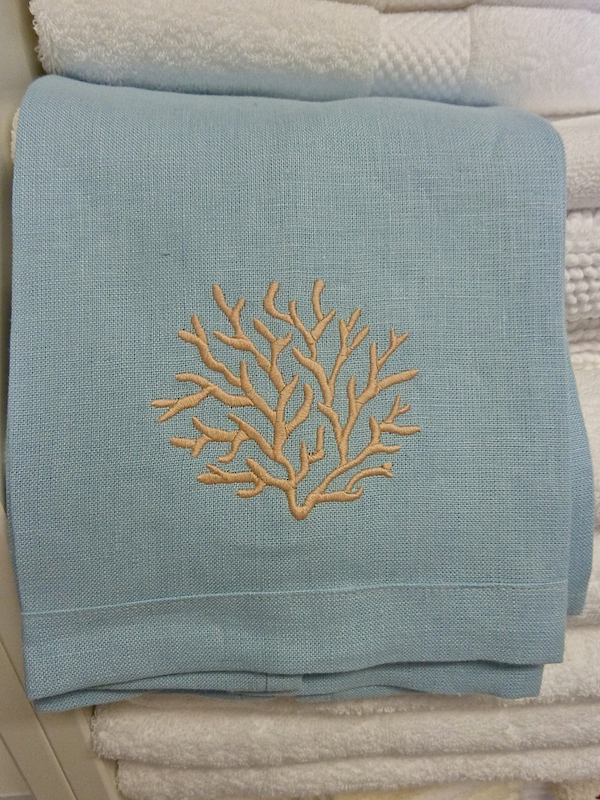 While Torosyan works with quite a few well known clients, I can assure you she is just as attentive to smaller jobs like mine. Last year she embroidered a set of navy SFERRA linen placemats and napkins for my niece's bridal shower based on something I had seen in the shop. Needless to say they were a hit.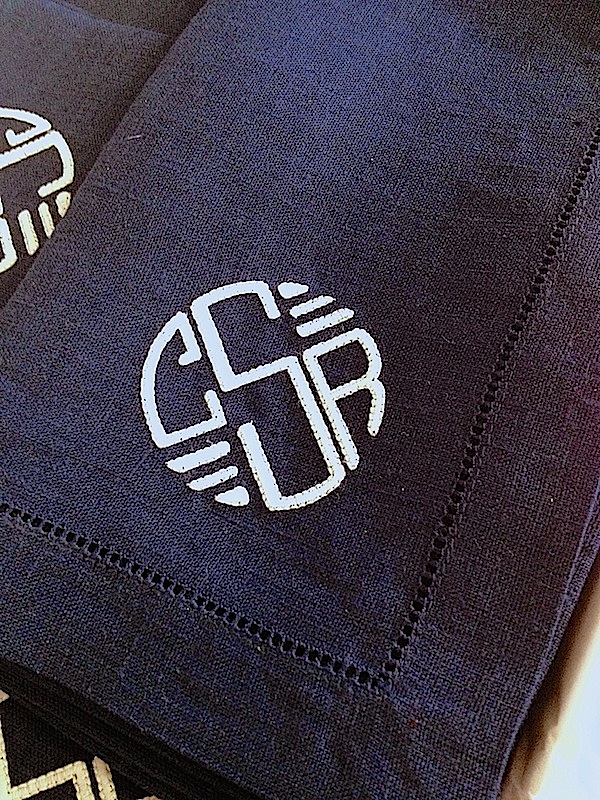 And on the same visit, I had seen this bag, which I knew would be a fun addition to my summer wardrobe.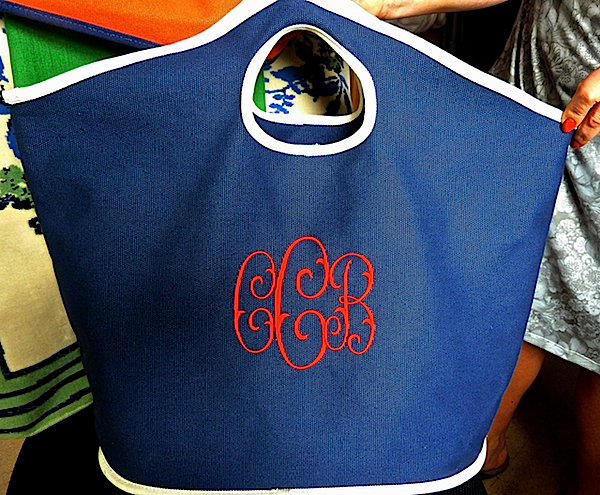 After some emails back and forth, Amy and I worked out a monogram we both liked and the result is a casually chic seasonable bag that is great for carting around all my needs whether to the beach or a video visit.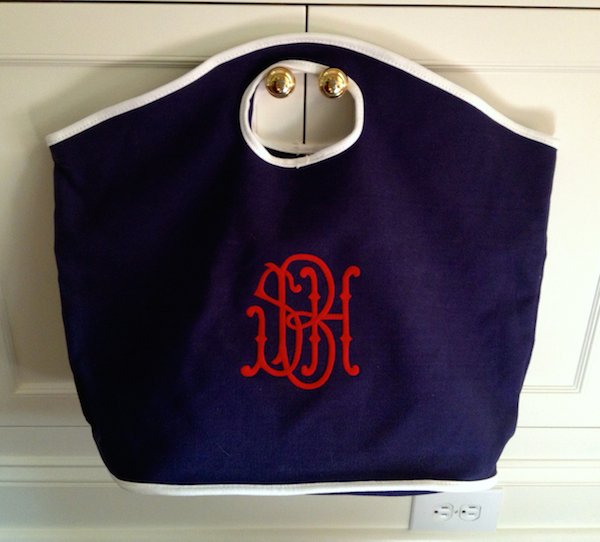 In fact, I've been thinking of the many other applications for which I could use Amy's clever handiwork. Stay tuned!