Although we've been enjoying the luxurious langour of August weather, the home market is just heating up to present fall furnishings and accessories this coming week in New York City. Monday I got a jump start and stopped by to see the new Calvin Klein Collection luxury bedding at the chic Madison Avenue boutique. Like Francisco Costa's exquisite fall fashion collection upstairs, downstairs in the home section, the offerings are all about luxurious materials, sumptuous textures and subtle details. Offered as limited editions, the three beautiful capsule collections are all made in Italy. I have often written of my winter obsession with chalet chic and now Calvin Klein offers Chalet, a pure modern expression of that alpine spirit.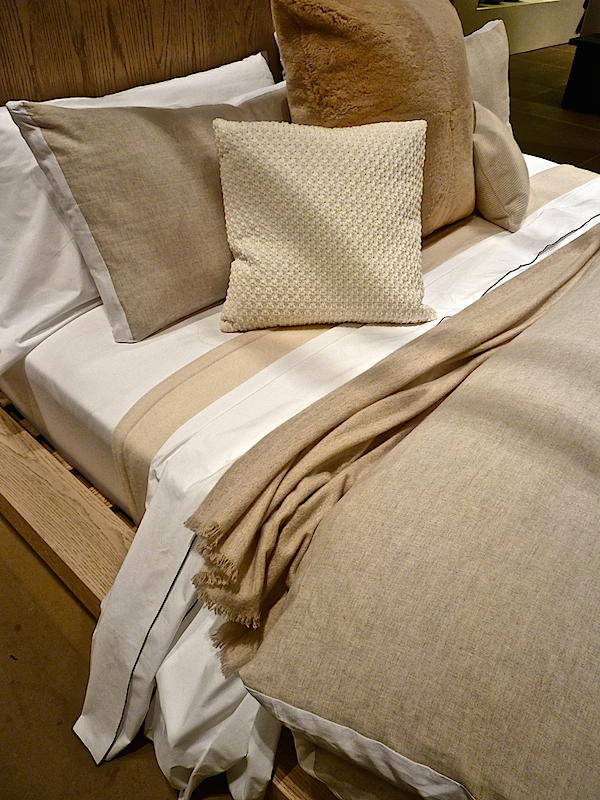 Washed linen, woven cotton, cashmere, alpaca and shearling combine to create a collection of exclusive understated luxury. Below, a pillow with the Chalet linen sham supports the subtle shimmer of the Mogul pillow, woven in a honeycomb pattern of wool and ribbon yarns. But the pièce de résistance is the Interlaken sham of natural 100% lamb shearling.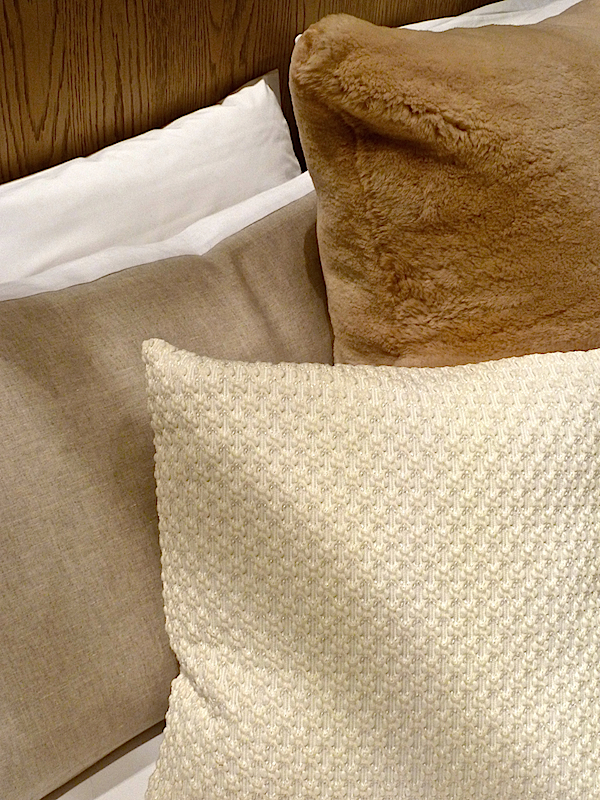 The Chalet story is all about the warmth of luxe layers. The Big Sky throw, hand knitted of alpaca in a chunky pattern is the casually chic contrast to the refined Cays throw in a delicious featherweight cashmere, both perfect for bed, chaise or fireside lounging.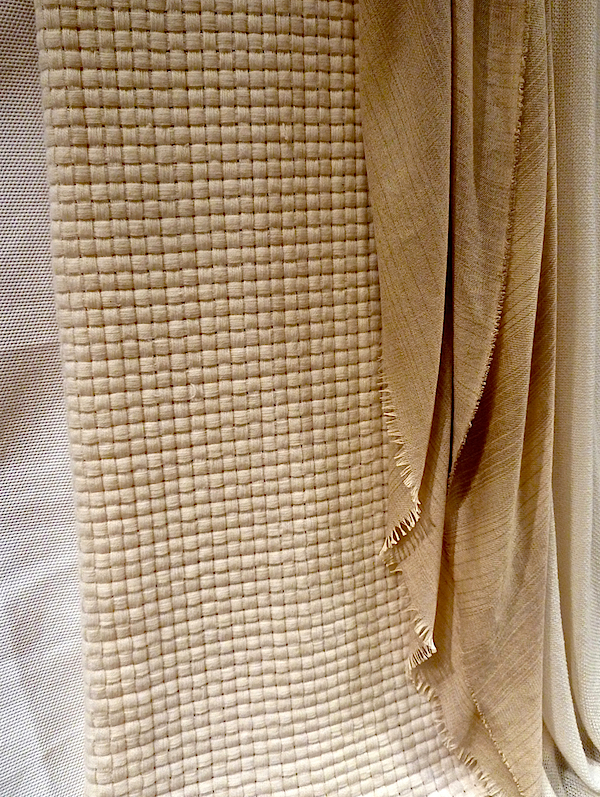 Eden represents an idyllic retreat of calm and tranquility inspired by the craftsmanship of antique linens. Woven jacquard, matelassé and Swiss dot emulate the hand crafted quality of those time honored textiles.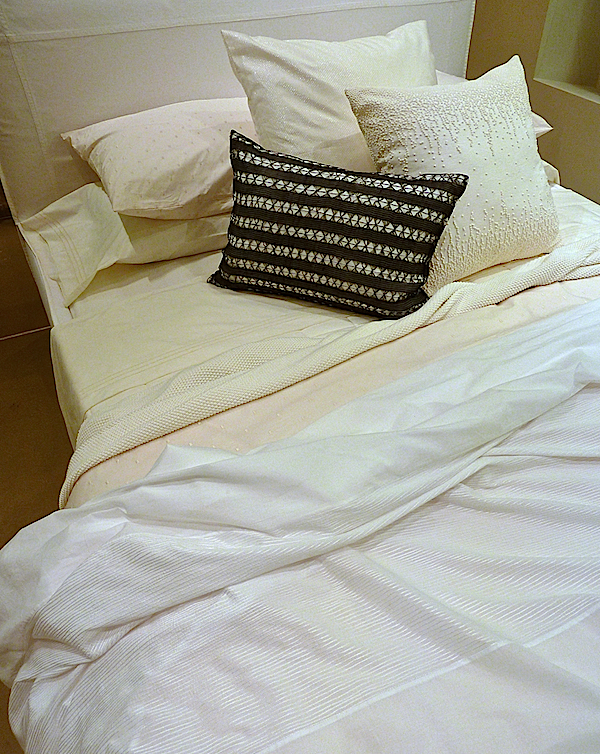 The cotton percale duvet is a versatile neutral embellished with delicate embroidered squares, shown below with the Nevis throw, knitted of cotton in a classic pattern.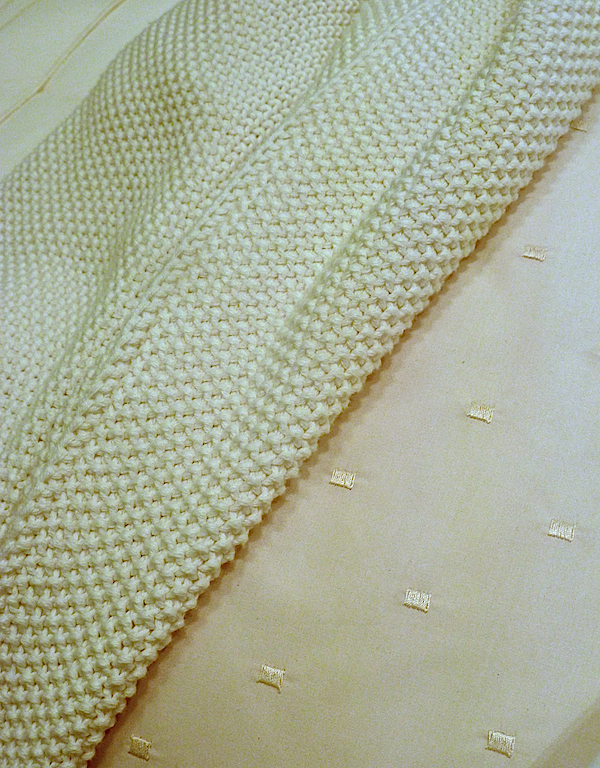 It's all about the details and the Luzon sheet, of a finely woven 500 thread count cotton percale, features elegant faggotted edging.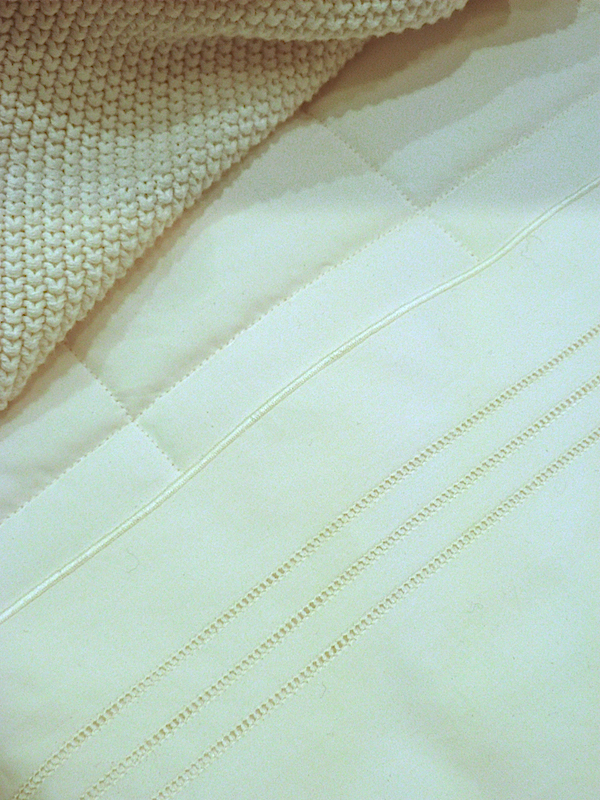 The Ischia pillow, in linen, features a delicate cascade of embroidered dots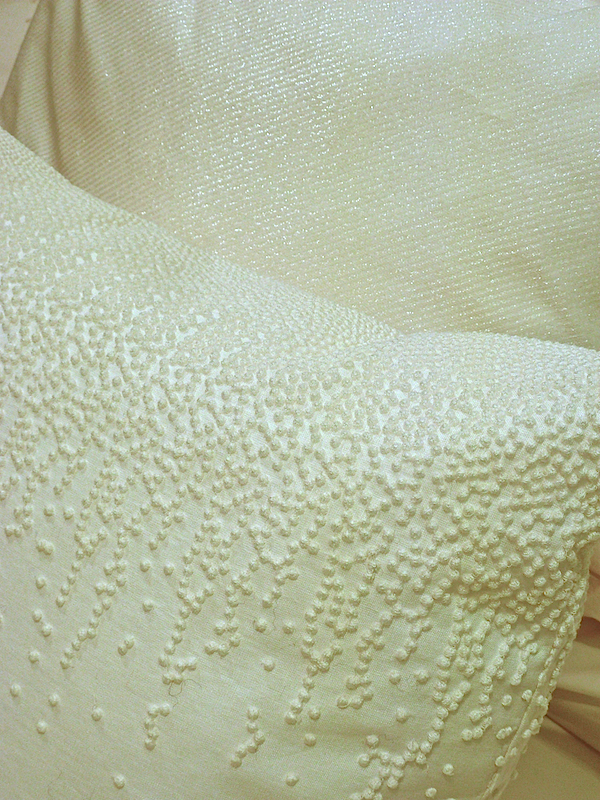 while the single contrasting item, like a lone black pebble in a zen garden, the Java pillow, has ethereal hand crafted fibers with a serene far east flavor.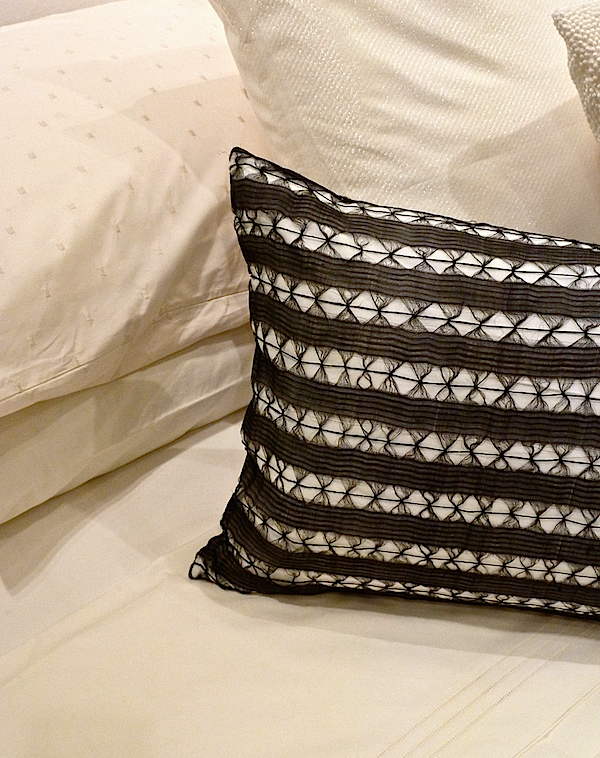 Lastly is Perry, an ode to classic menswear. Heathered yarns, the subtle sheen of silk and a geometric jacquard in tones of grays, silver and charcoal all subtlely reference handsome haberdashery with a modern edge.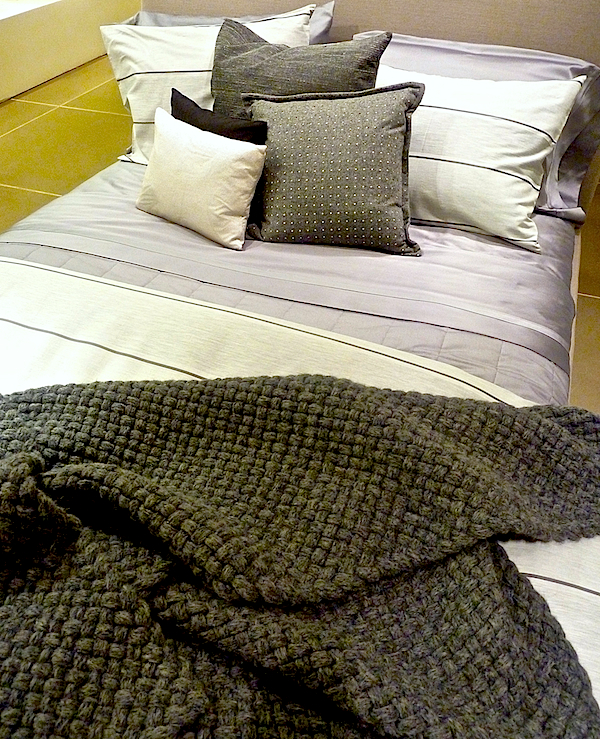 Tonalities and textures play out with the Perry striped sham, the Mercer pillow with yarns blending to give the effect of a charcoal drawing and the Colok Dots pillow with laser cut felted wool revealing hits of white beneath.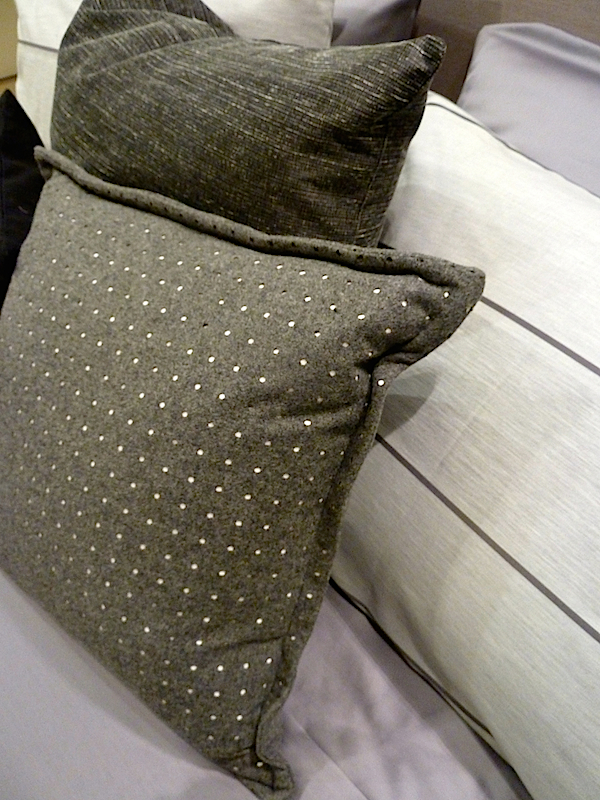 It's an ideal collection for the modern gentleman who wants a little city sophistication with subdued pattern and sensual texture.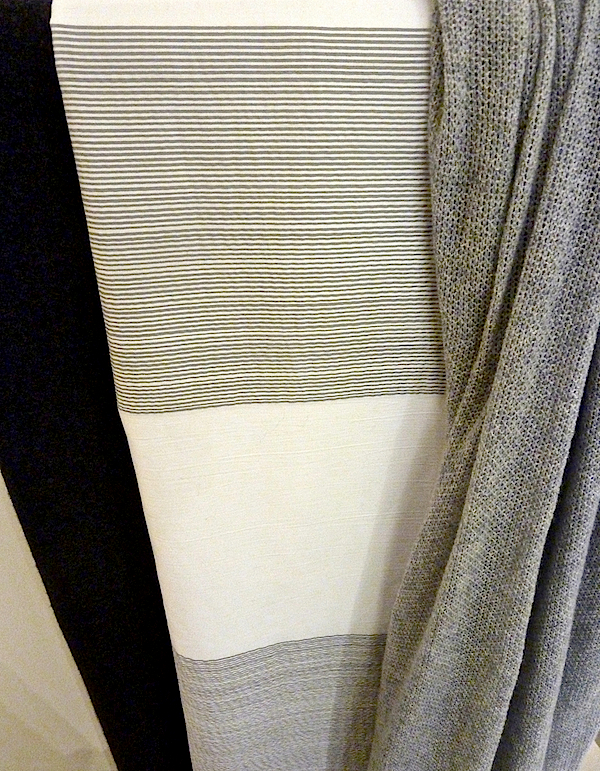 Of course all three collections can mix and match as they are available in color coordinated neutrals to make sleeping-in this fall a chic and restful experience. And to see how Calvin Klein Creative Director Francisco Costa stays cool, calm and collected, don't miss his stylish weekend home in this month's Architectural Digest.
photo by William Waldron for AD