Just take a stroll this weekend around Instagram and you will see a plethora of roses blooming in gardens here and abroad. If you are a flower and gardening aficionado and happened to be traveling to England in the next five weeks, you might want to add the Rose Festival at the RHS Garden Rosemoor, which opens tomorrow, to your agenda. With over 2,000 roses in over 200 varieties, their collection is the largest in the UK, a country not lacking in the beautiful blooms.
photo RHS / Jason Ingram
Nestled in a Devon valley, Rosemoor Garden, one of the Royal Horticulture Society's properties, will be celebrating the beauty and diversity of the English rose with a variety of activities. Events include special late evenings (to enjoy the night scents) with live music,  floral arranging demonstrations, lectures by RHS horiculturists, a floral themed craft market and more.

photo: RHS Jim Wileman
There will also be a Rose Trail, taking visitors on a historic and scented tour through the garden, from the Queen Mother's Rose Garden, above, to the Long Borders, below, and the Cottage Garden. Rosemoor's Garden Kitchen will feature a Rose themed menu, from rose meringues, to rose infused tea to rose and raspberry cakes.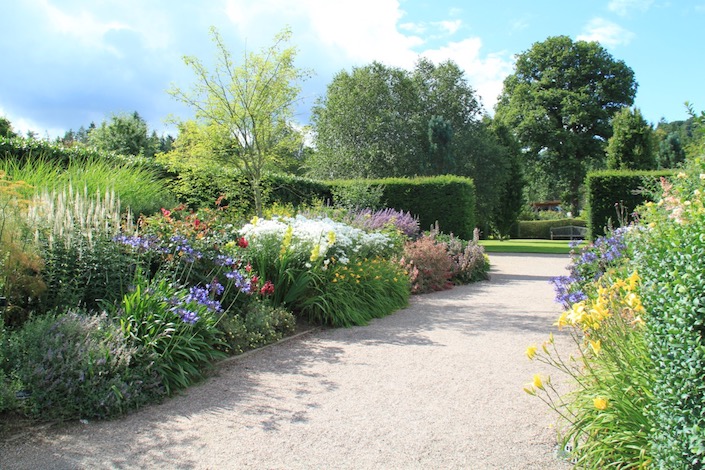 New for 2018 is the planting of Rosa Pax, the peace rose, as a centennial celebration of the end of World War I. The hybrid musk rose was originally launched in 1918 to commemorate the end of the war.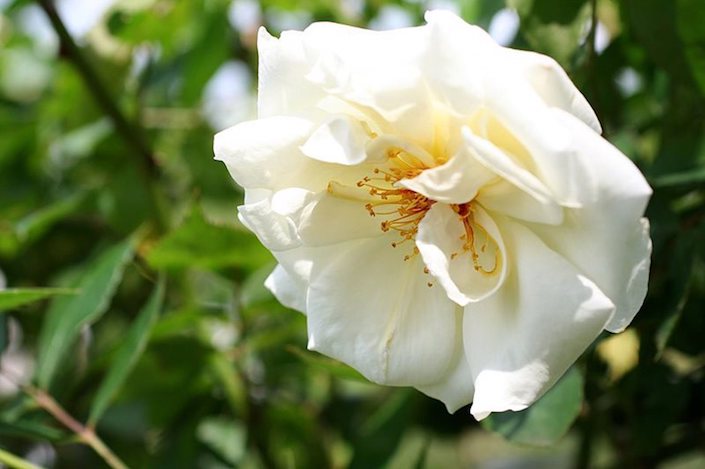 And if you want to continue celebrating the English Rose, the RHS Hampton Court Palace Flower Show, from July 3 – 7, will reveal this year's Rose of the Year – the Rosa -Starlight Symphony, above. A pure white climbing rose, it has outstanding disease-resistance with repeat flowering and pollinator-friendly blooms.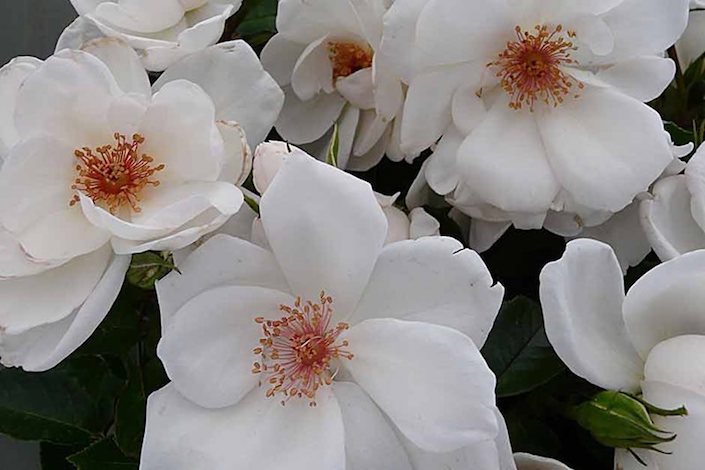 You will also be able to view two new roses – Rosa "Sarah Elizabeth", bred by Mike Athy of New Zealand, below,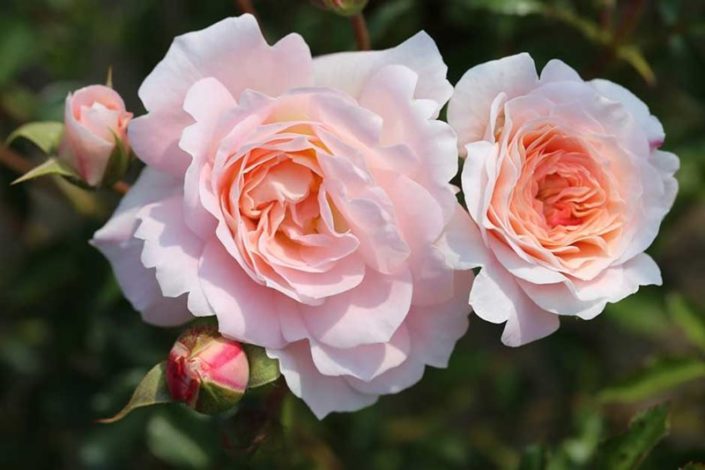 and the "Eirene" Memorial Rose, bred by Rosen Tantau in Germany, below, also commemorating the end of the First World War.