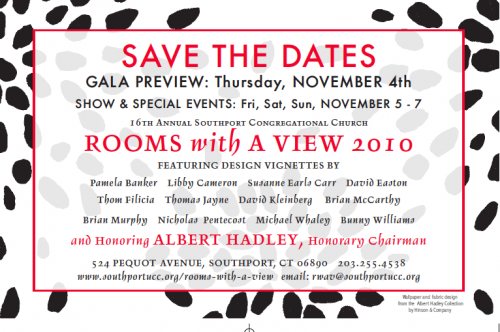 I just got back from the Rooms With A View Gala Preview party. Despite the dismal weather, there was a great turnout for this fun evening. There were tons of design stars there from Bunny Williams and David Easton to Tom Filicia and honoree Albert Hadley.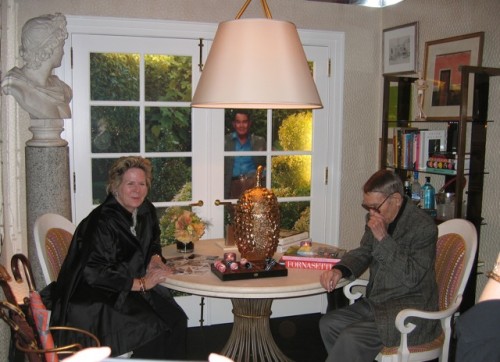 Here are Bunny and a dapper Albert in Bunny's booth. I love the blown-up photo of a younger Hadley behind the French doors. The ecclectic room was furnished with many wonderful Beeline pieces from the Eclipse chairs to the fabulous Harvest table and fun Spiral Umbrella Stand, a perfect accessory on this wet evening.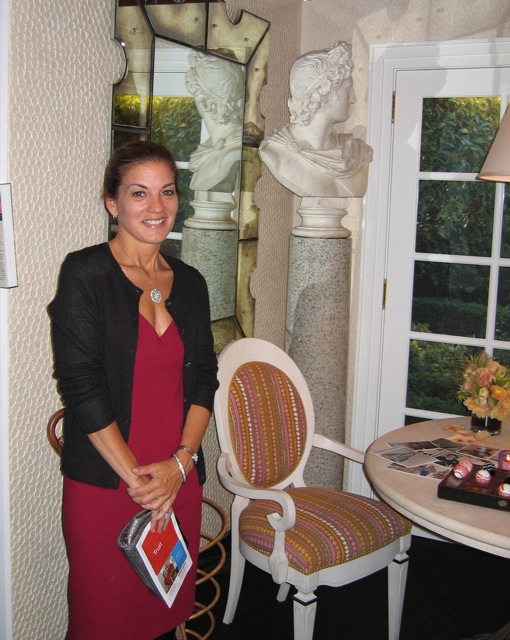 I spent much of the evening with Allison Caccoma, of Caccoma Interiors, a Williams alumna, here in front of the elegant Beveled Edge Mirror We both loved how Bunny handled the ceiling fixture, using a starburst mirror against the lacquer ceiling as a visual segue.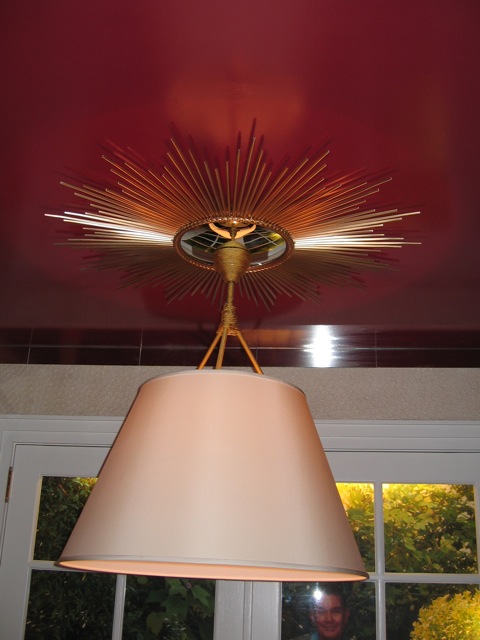 I also ran into Carey Karlan, of Last Detail interior design who recently won At Home magazine's A-list award in the bedroom category.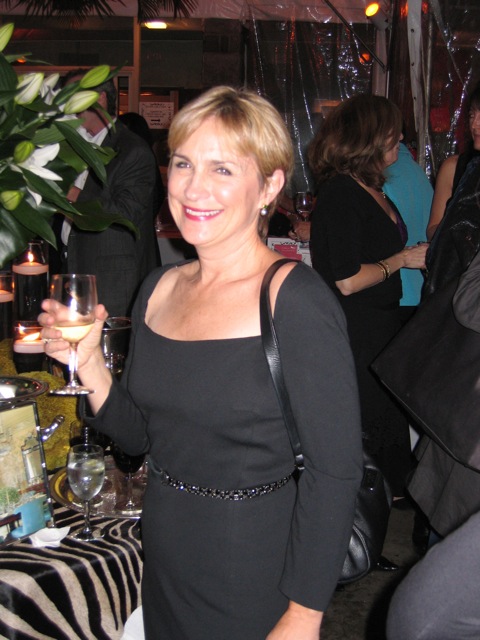 In addition to the four featured rooms in the Library by Bunny Williams, David Easton, Tom Filicia and Pamela Banker, there were also 8 wonderful vignettes in the Fellowship Hall. Here is David Kleinberg's handsome tailored display.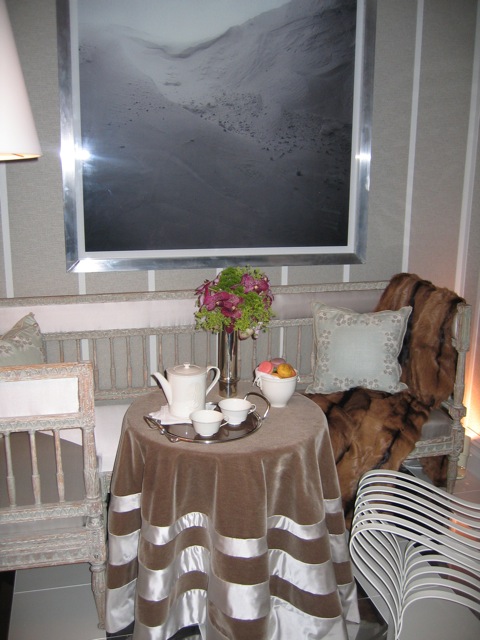 I also got a quick snap of Thomas Jayne's upbeat room with the fabulous hand-painted panels. Don't you just love banquettes?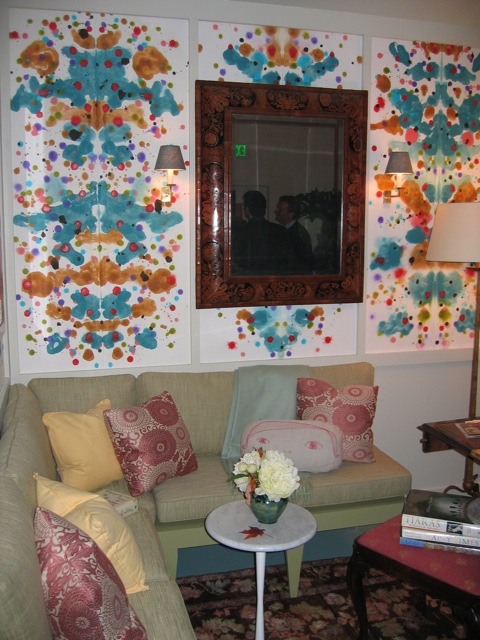 All in all, a festive, fun evening and tribute to the "Dean of American Design", who at 90, deserves every bit of recognition he received for his decades of contributions to the world of design.