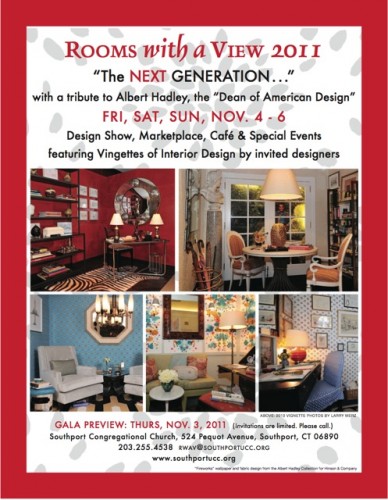 Rooms with a View is one of my favorite design events in Connecticut. Conceived by iconic designer Albert Hadley 17 years ago, the popular fundraiser transforms the Southport Congregational Church into a showhouse featuring 5′ x8′ mini rooms by today's top and up and coming designers. Last year's show featured a start-studded who's who in design, all of whom had worked directly with or for Hadley.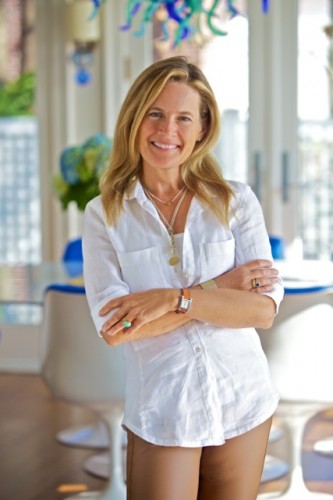 photo by hilmar.com
Current design chair, local interior designer Melissa Makris, above, explained that this year's theme, "The Next Generation," continues to pay homage to the legendary Parish-Hadley partner. Last year's distinguished designers have all personally recommended the group for the current show, which includes Michael Adams, Olga Adler, Sam Allen, James Andrew, John Todd Bishop, Connie Cooper, Allison Hennessy, Melissa Marcogliese, George Marshall Peters, James D. Petersen, Carmina Roth and Christopher Stevens.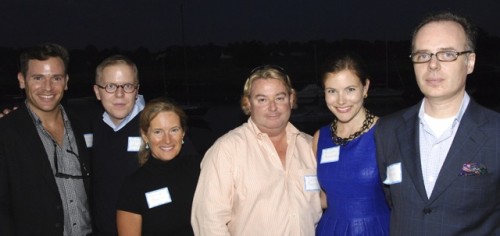 The kick off to the event took place on September 29th at the home of Ellen and John Levinson in Southport, where the designers made their final "vignette concept presentations" to the Rooms with a View committee.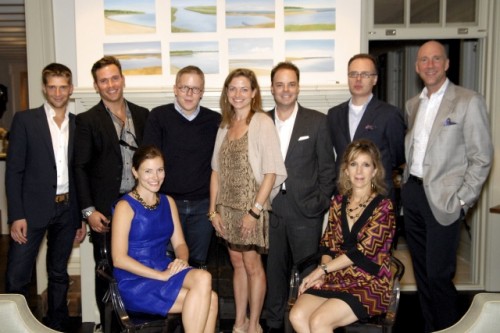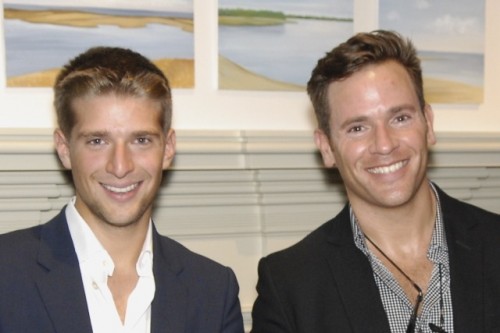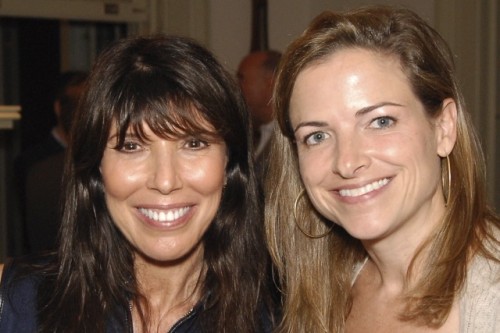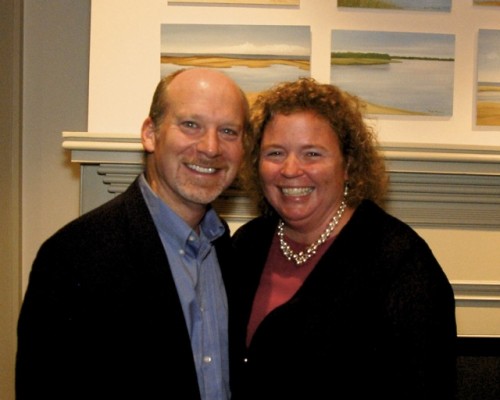 party photos: Drew Menich
Over the next week, as we approach the show, I will be featuring all the designers, their sketches, and thoughts on how Mr. Hadley inspired their work. Design Chair Melissa Makris answered first – "Master of grace, Albert Hadley's interiors are of the utmost livable elegance. At the forefront of style, he embraces longevity in every way. His very graphic wall papers breathe an air of unique life and freshness into a room life. Albert Hadley's is a constant light infusion of modern and classic." So true!!
The Gala preview next Thursday evening is always a festive, well-attended event but space is limited so if you are interested in attending, I advise you to get your ticket soon!!