Last week I had the honor of being invited to attend the Timeless Design Gala for the Royal Oak Foundation. I love their mission and have written before about this very worthy organization. In addition to free entry to the over 300 historic houses in England, the Royal Oak also offers wonderful programs in several cities here in the states, which are so popular, many sell out well ahead of time.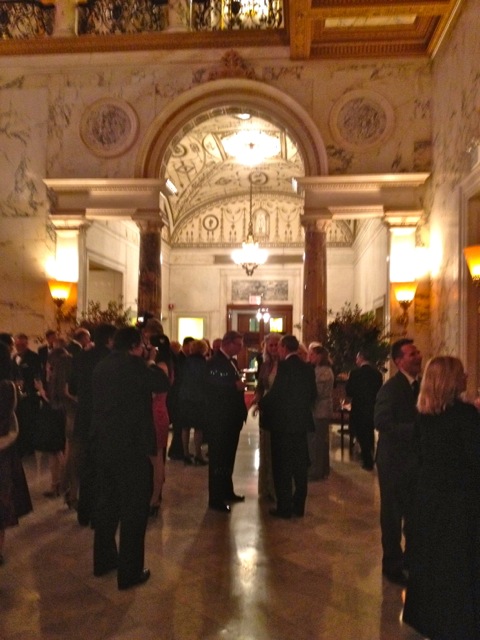 The event took place at the spectacular Metropolitan Club. Formed in 1891 by J. P. Morgan, the club was designed by McKim, Mead and White in classic Renaissance Revival style.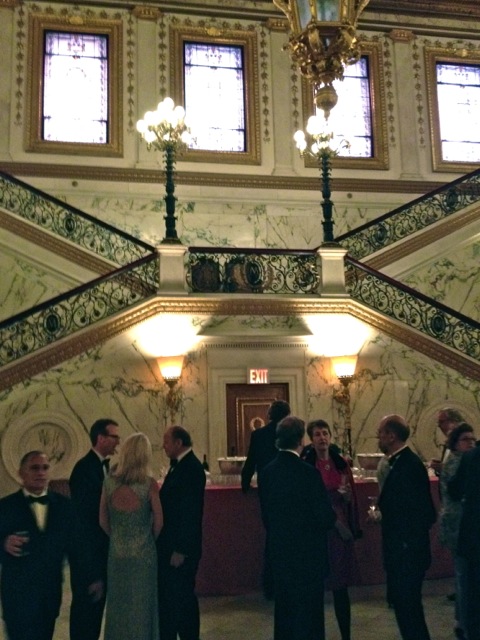 It is a stunning example of turn of the century formal New York City architecture and a perfect setting for an evening attended by design aficionados – patrons, curators, educators, and of course press.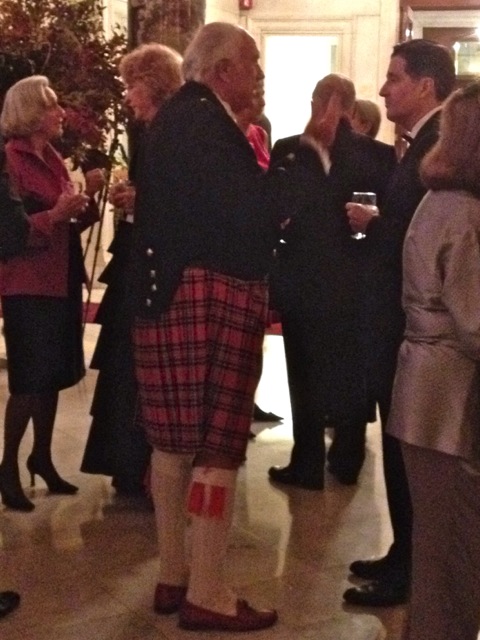 Not only was the main gallery gorgeous but so was the smaller room where dinner was served. A peek at the ceiling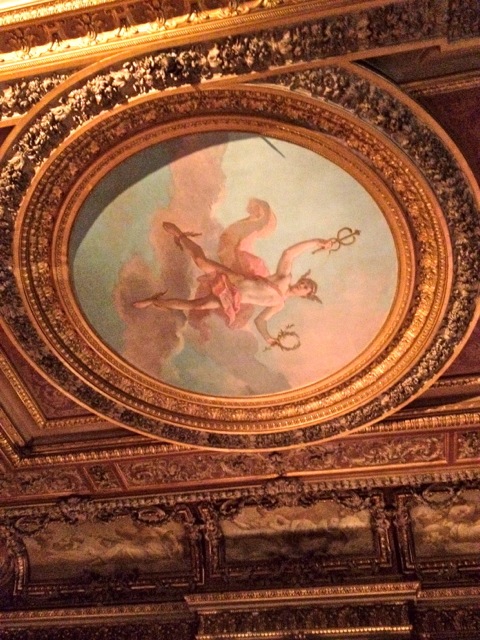 The tables were stylish and festive with classically referenced centerpieces.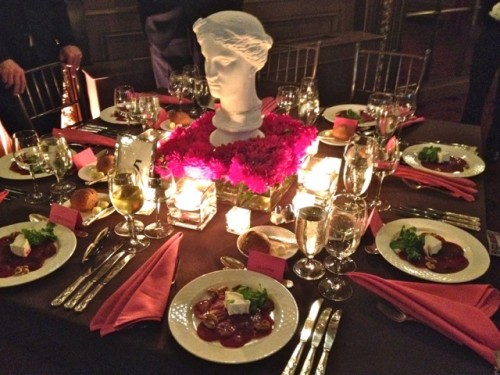 Two awards were given during the evening. The first, for Timeless Design, was presented posthumously to David Hicks, the iconic designer whose graphic patterns and bold colors couldn't be more current today. His innovative mix of classic and contemporary led the design wave of the future. Ashley Hicks accepted the award for his father and offered a fabulous, inside look at his father's life and designs. Riddled with tongue and cheek anecdotes and wry humor, his talk was a total delight. I can only imagine what growing up in that household must have been like!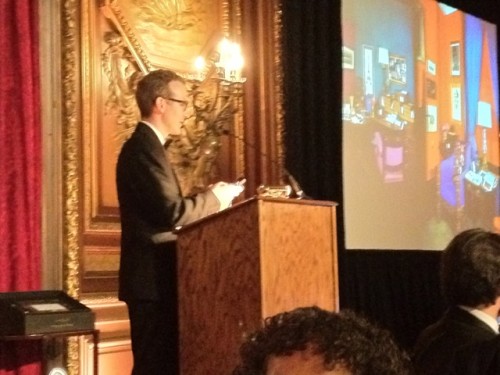 The second award, the Heritage Award is given to someone who has furthered the appreciation of our "shared cultural heritage". In September 2008, Richard Broyd made the enormous gift of his Historic House Hotels to the National Trust – the largest single donation since World War II. These three spectacular properties are amazing examples of the "mutually beneficial partnership that can exist between conservation and commercial interests." This successful combination of old and new has resulted in the amazing adaptive reuse of failing country houses into luxury hotels.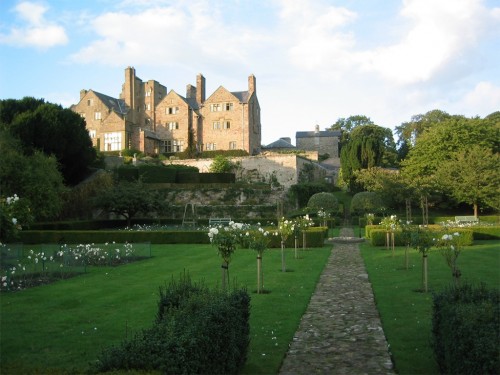 Broyd walked us through the three properties as we all ogled the splendor of these estates. Each over 300 years old, they are tastefully restored, furnished with fine antiques and include spas and glorious gardens and property.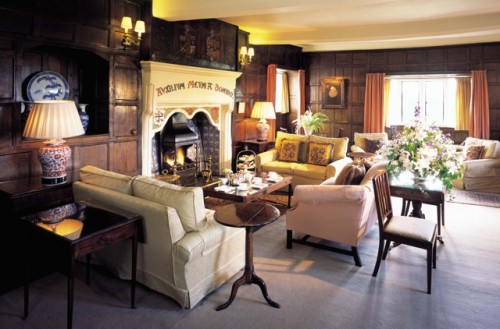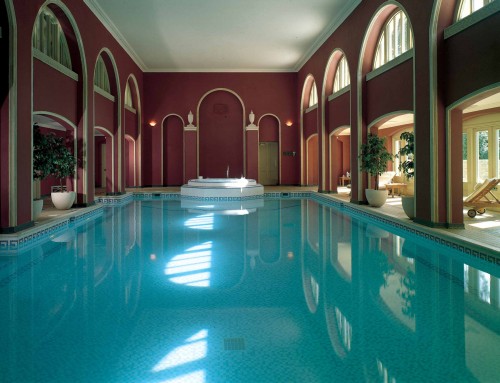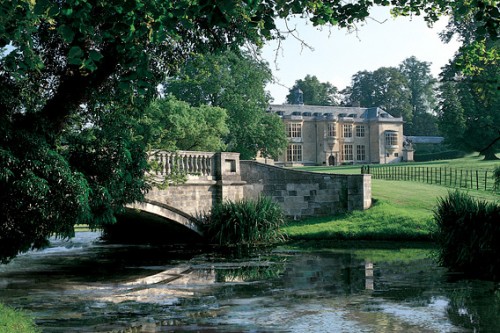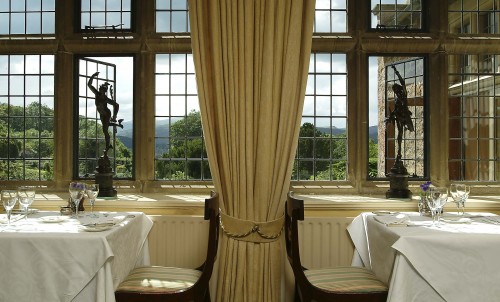 On my ultimate wish list would be to rent out the entire house for a very special occasion – perhaps big birthday, anniversary or the holidays. Think contemporary Downton Abbey or Atonement-like house party (with a happier resolution of course).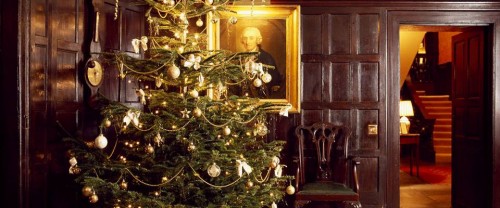 photos of houses courtesy of the Historic House Hotels of the National Trust
The next best option would be to join this admirable organization and live vicariously by attending the lectures and tours here at home. Perhaps I'll see you there!!