Today we continue our look at the tables at A Perfect Setting at the Nantucket Antiques Show. One of my favorite shops on island is Flowers on Chestnut. This charming store has not only fresh flowers (they did the flowers for my niece's island wedding) and fabulous containers but also a delightful assortment of offerings for home and garden from select furniture pieces to desk and tabletop accessories with a smattering of antiques. A great spot for gifts, their toffee cobblestones (delicious candy in the shape (mini-size) and coloration of the main street pavers) are always a hit! Their table featured a fabulous arrangement of hydrangea set against a crisp blue and white color scheme.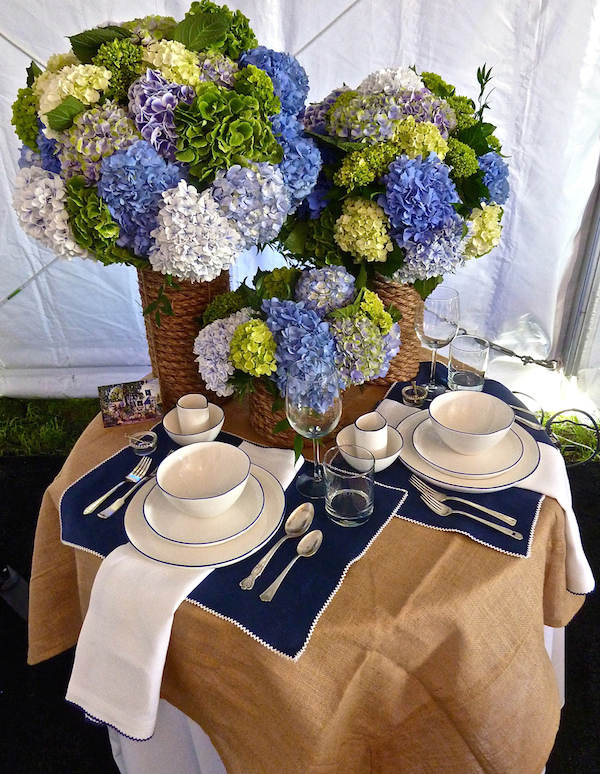 The tobacco linen topper was a great complement to the settings, effectively echoing the rope baskets.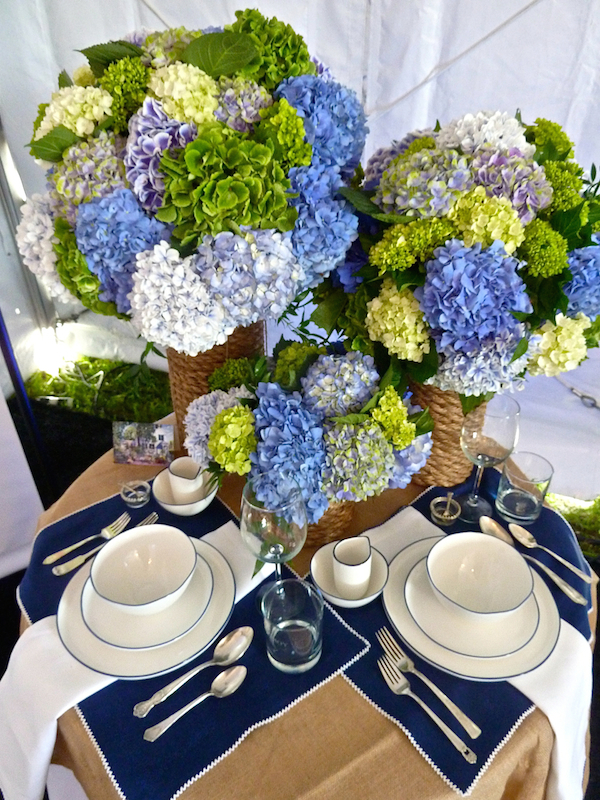 The Nantucket Historical Association table offered island flavor with a glimpse of some of the offerings in their wonderful museum shop.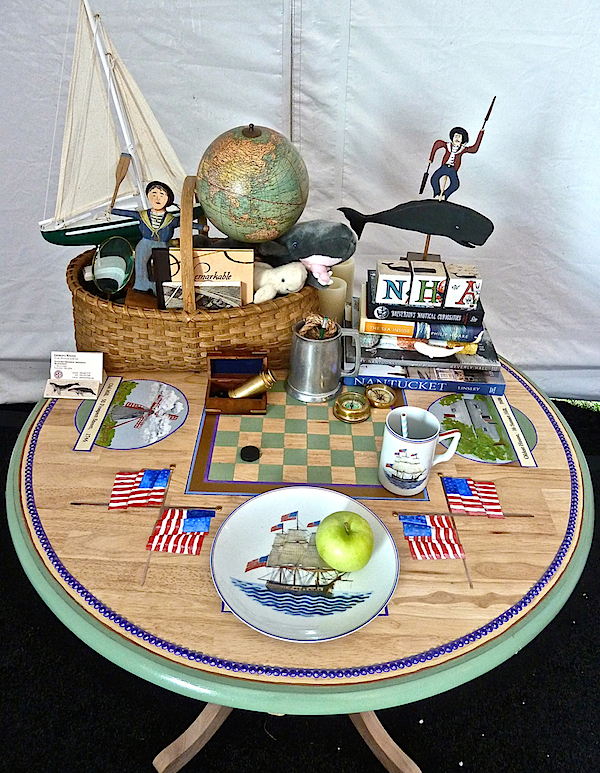 With Nantucket books, reproduction photographs, authorized reproduction furniture and one-of-a-kind gifts, it's a perfect stop after a visit to the Whaling Museum.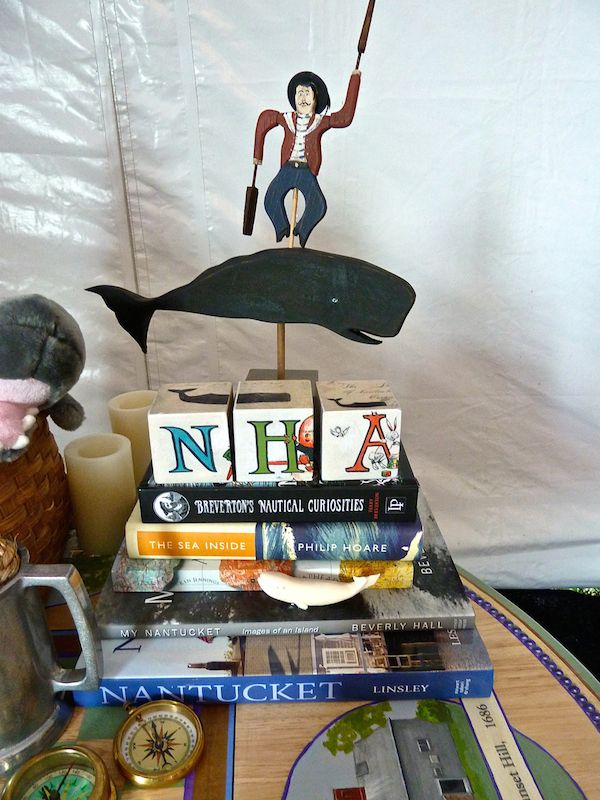 The granddaddy of home furnishing shops on Nantucket is the estimable Nantucket Looms. Founded in 1968 by master weaver Andy Oates and business partner Bill Euler, it is now owned and run by Liz Winship, who had joined the Loom in 1974.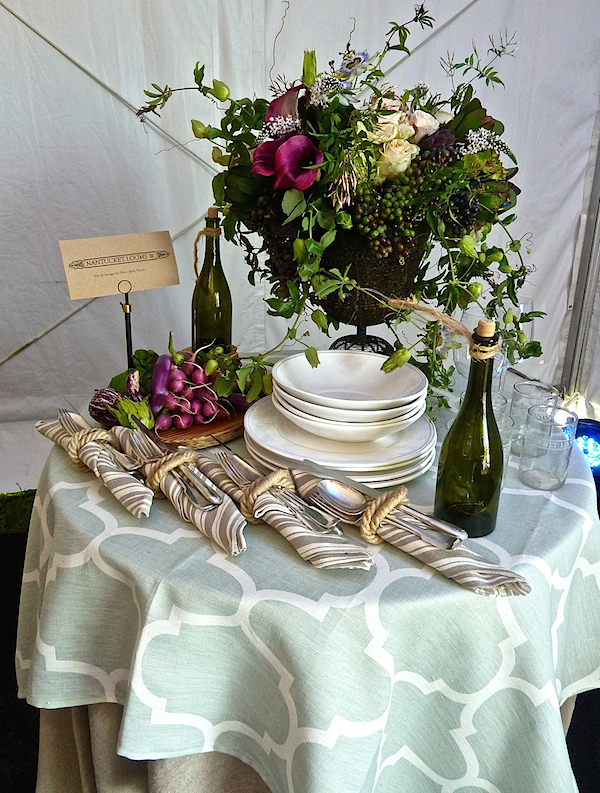 In addition to their own woven fabrics and a range of furniture, they represent over 50 artisans, from jewelers to painters. Their table oozed natural elegance with a beautiful arrangement by Mary Beth Ferro.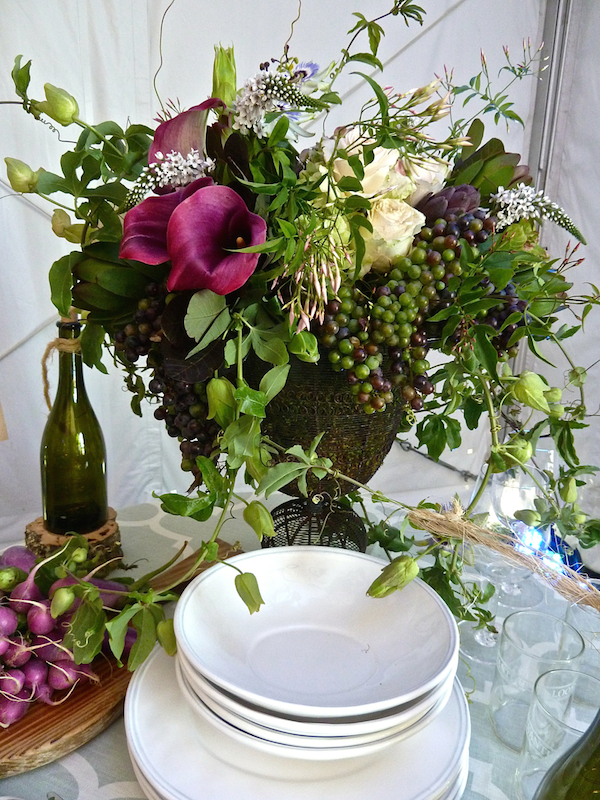 Lion's Paw has been a mainstay island establishment for decades. A well edited shop in a beautiful bright space, owner Debbie Fraker carries everything from painted furniture to luxury linens to table top accessories. I may just need those pretty scalloped mats!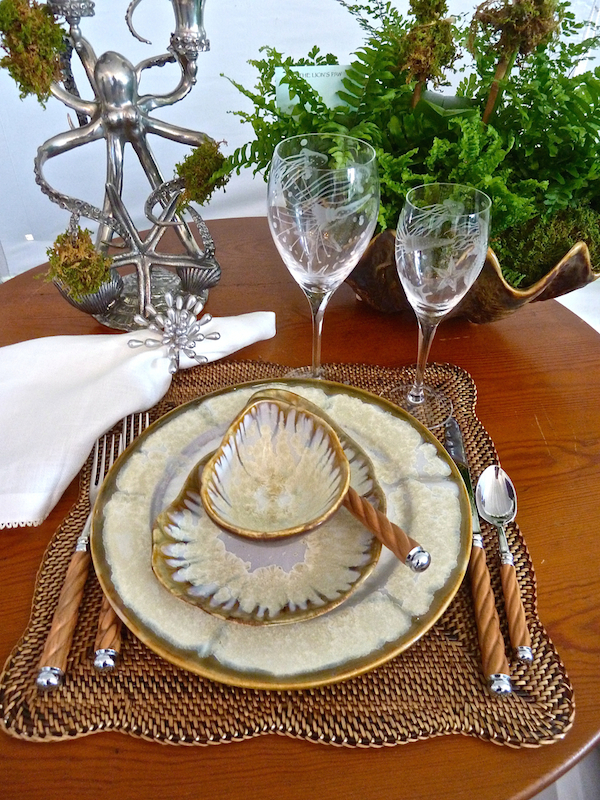 In its third season on island Bodega is a shop featuring eclectic home furnishings with a modern boho vibe.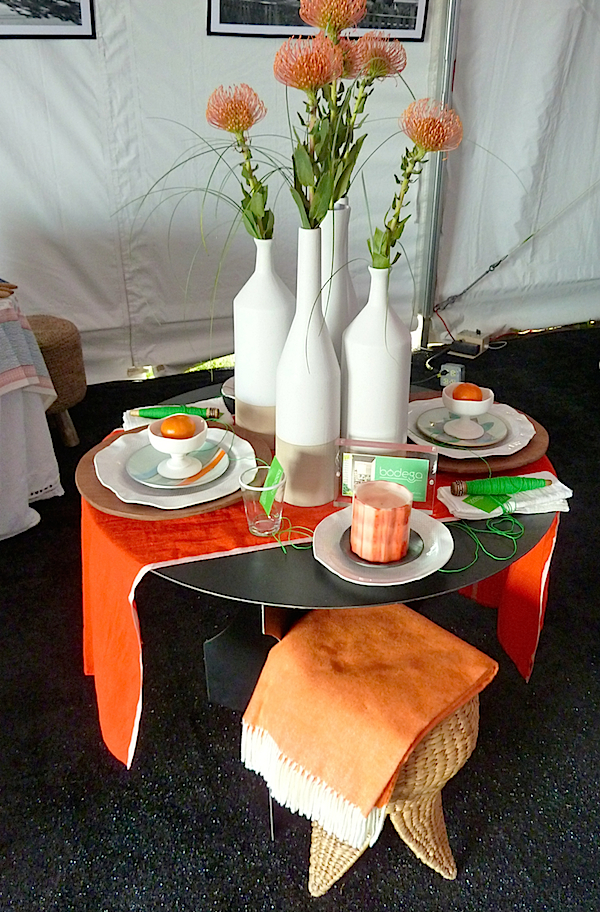 With a great textural mix and a creative centerpiece, the table had a fresh take on coastal living.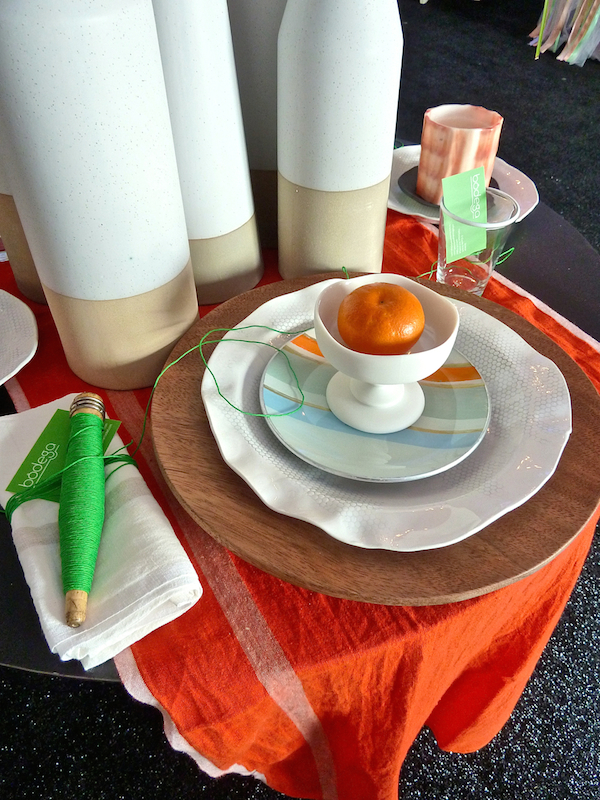 Natasha Willauer Interiors shares space on island with the well established family owned antiques business, Lynda Willauer. Natasha's lovely table was an ode to the classic island favorite of blue and white. A custom tablecloth of a beautiful Vaughan fabric set the tone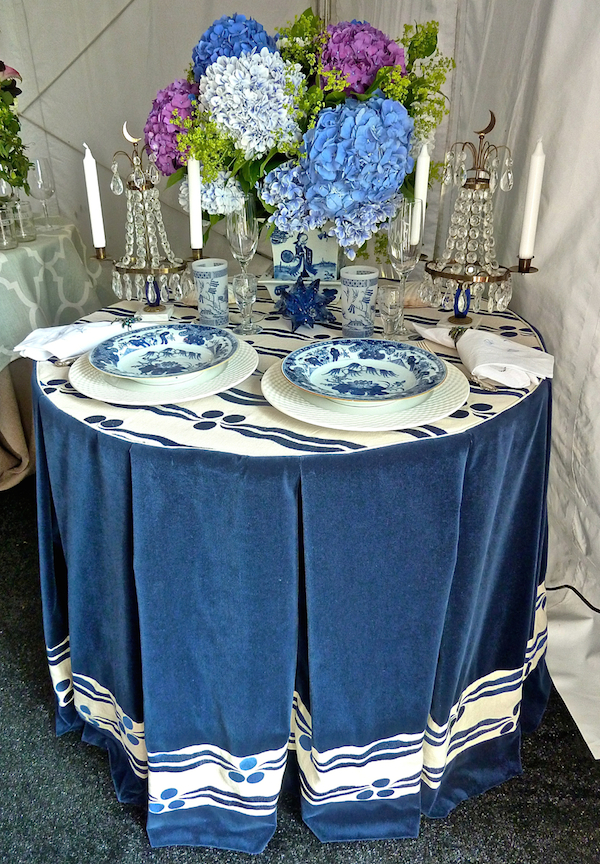 for a timeless setting mixing vintage and new accoutrements.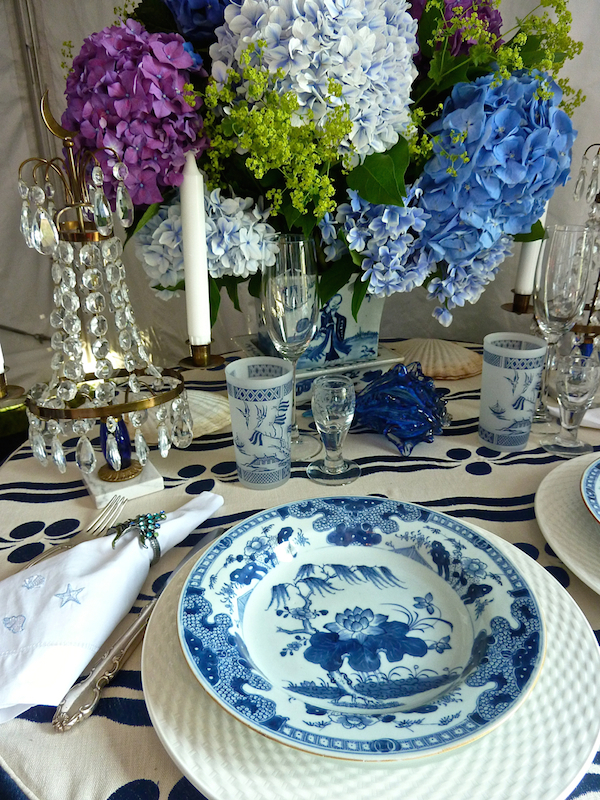 Many don't realize how many gifted artisans there are living on Nantucket including the multi talented Mary Emery. On island since 1999, Mary has an impressive professional resume in decorative and fine art as well as interior design. Her clever table celebrated her tools of the trade and the connection between the decorative arts and the written word.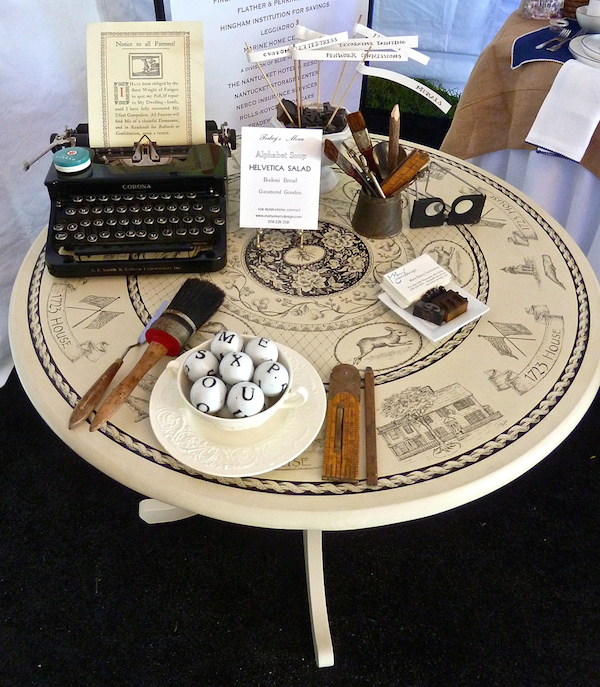 A bowl of alphabet soup started the menu of a fontastic meal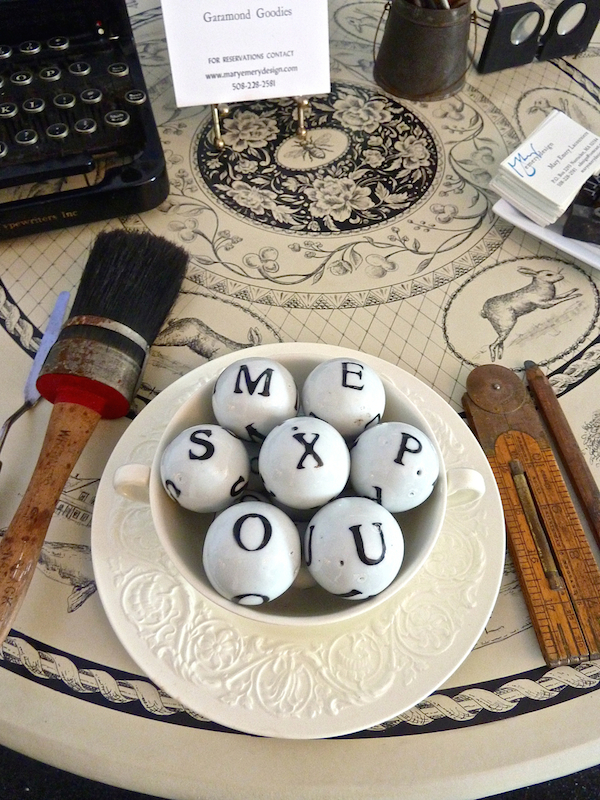 accentuating Mary's typesetting and custom letterpress abilities.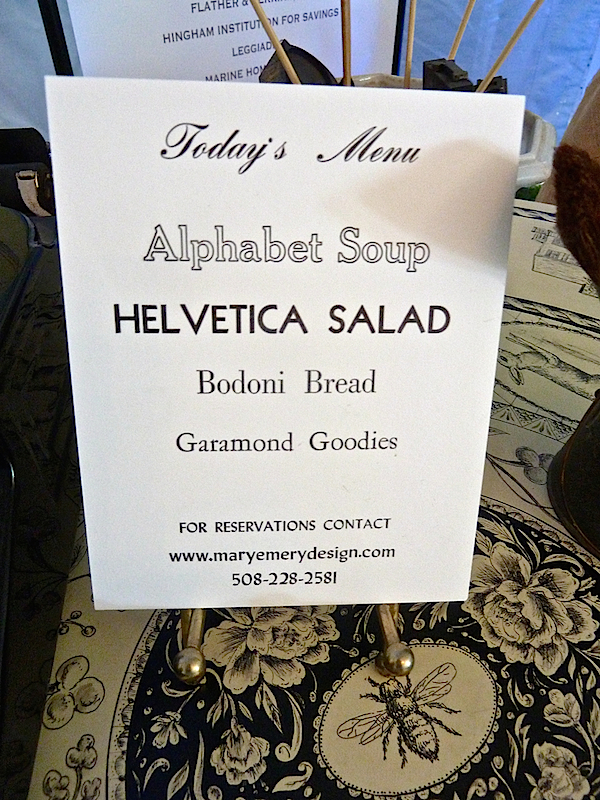 but the highlight of Mary's table was the truly incredible penwork table. Custom made for the owner of the 1723 house, it is a painstaking technique with exquisite results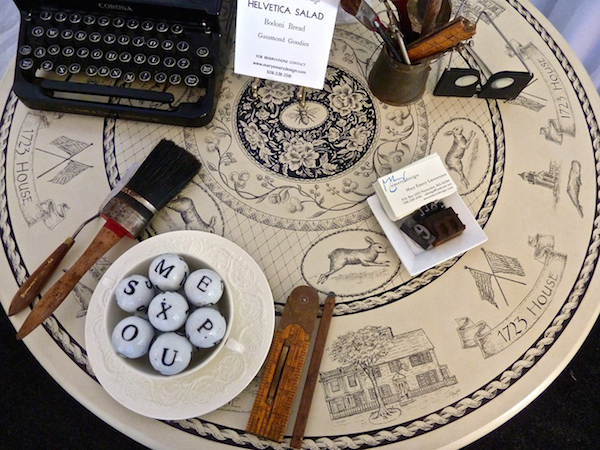 Another island artist, Leslie Linsley, specializes in decoupage. The author of over 60 books on decorating and crafts, her boxes are collected nation wide.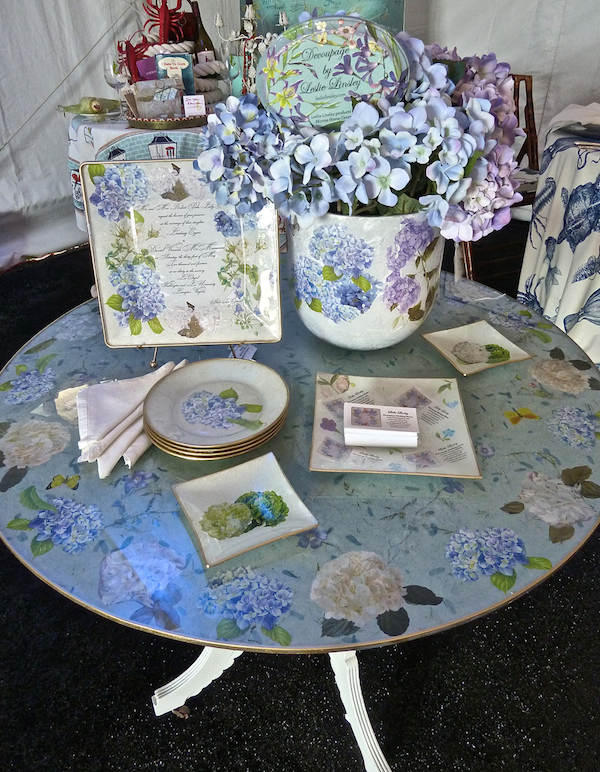 Leslie has demonstrated her techniques on Oprah as well as many DIY TV shows.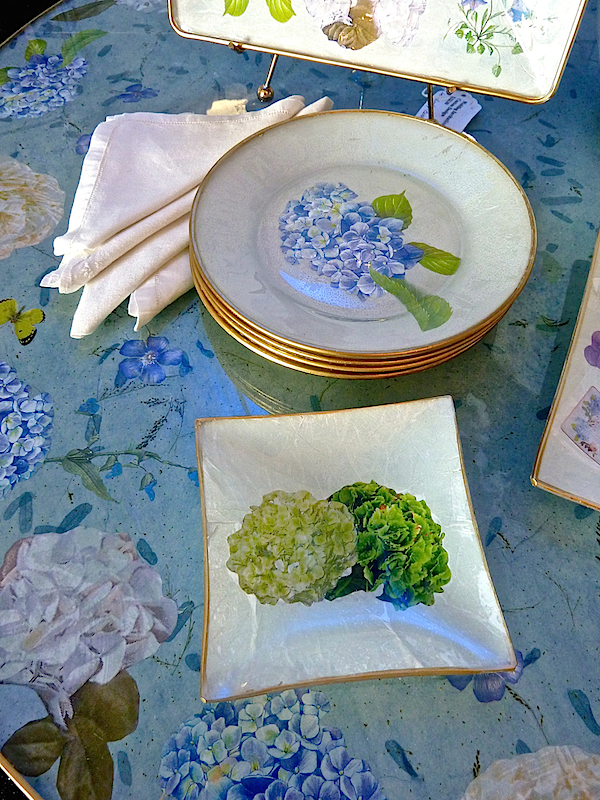 While Ralph Lauren's main shopping presence on island is primarily fashion, they do have a home department and can order items from the label that might not be featured.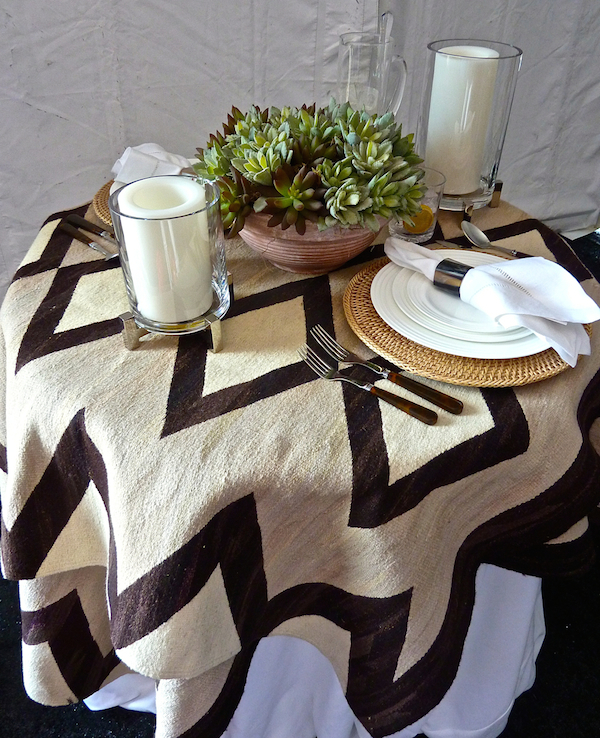 Right on Main Street in downtown Nantucket, Anderson's carries coastal-inspired gifts, furniture, lighting, serving ware, linens, and home accessories, including many custom pieces made for the store.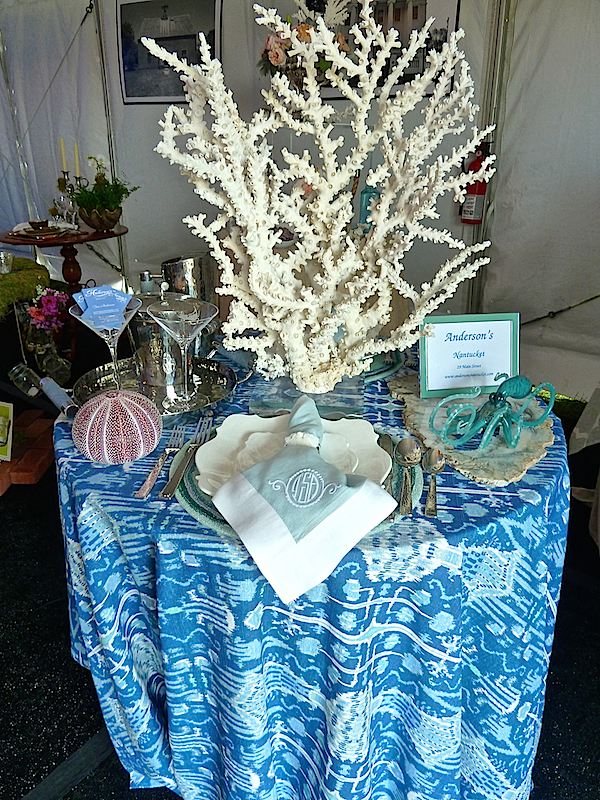 For over ten years, Best of the Beach has been providing a unique emporium shopping experience with a wide variety of home furnishings. From tabletop and home furnishings to beach gear and clothing their offerings promote island lifestyle.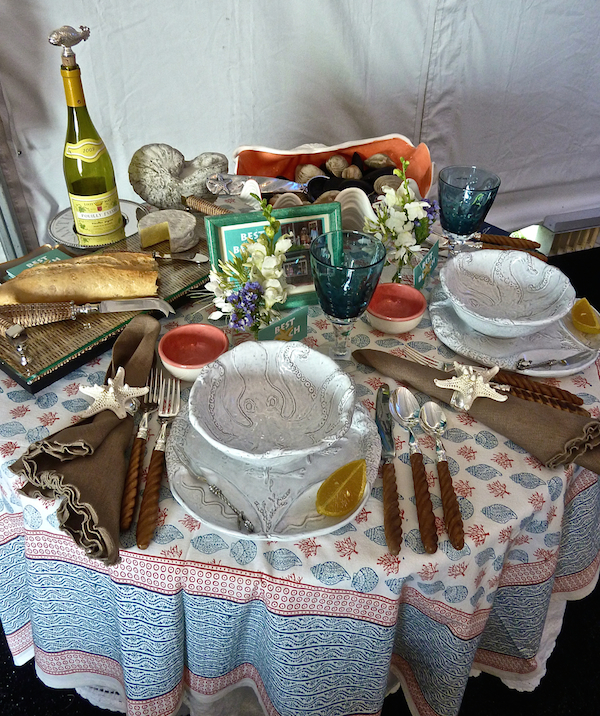 With vintage inspired clothing and home products, Milly & Grace is a cross between sassy and sweet, reflecting the dichotomous personalities of owner Emily Ott Hollister's two grandmothers, after whom the store is named. It looked like sweet won out on their macarons laden table.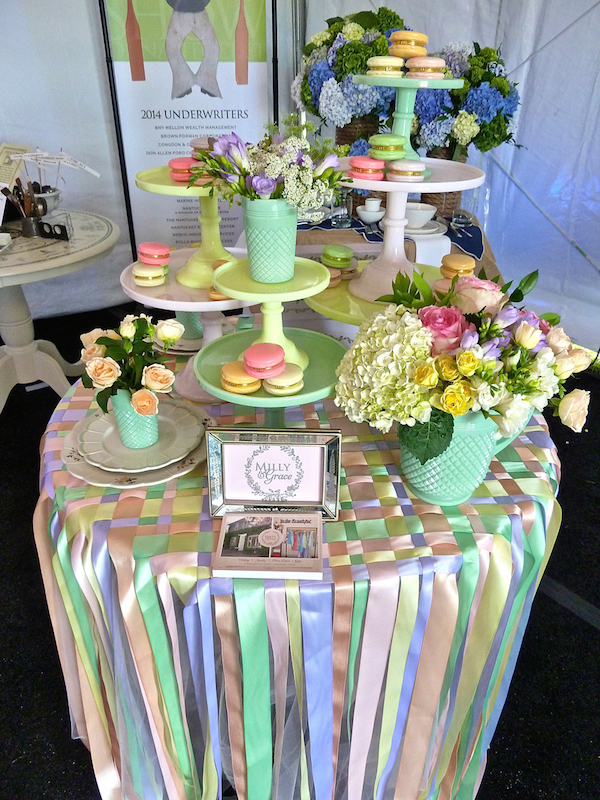 Pumpkin Pond Farm is the island's own nursery and organic farm. From shrubs and trees to ornamental grasses and groundcover, they have a large collection of plantings as well as garden furniture, urns and ornaments.  And for the cooks, they have a varying selection of certified organic vegetables and herbs. Their table was a fun cross between their worlds, where planting, food and ornament became one.