In the May Architectural Digest, Mitch Owens' engaging story on the Sicilian Palazzo di Lorenzo Castelluccio details the remarkable lengths the owner went through to recreate what research and imagination determined to be its original decor. Of the impressive achievements, the trompe l'oeil artistry stands out.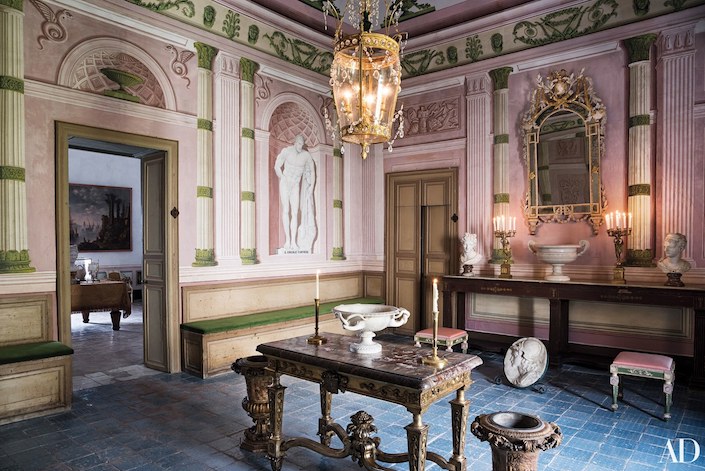 In the dramatic pink entrance hall, above, local decorative painter Alexandrine Stordeur restored the original murals to their original majesty. What is perhaps an even more notable example is Delphine Nény's handiwork in creating the tented room below.
two photos above by Armando Rotoletti for AD
Her site features additional views of this remarkable room.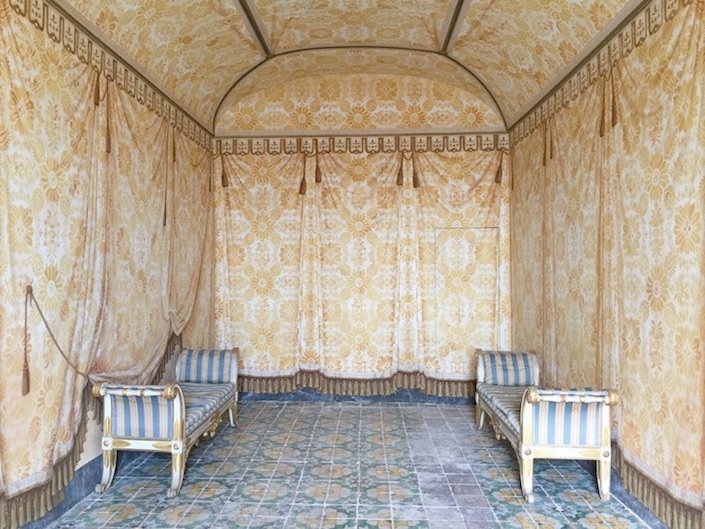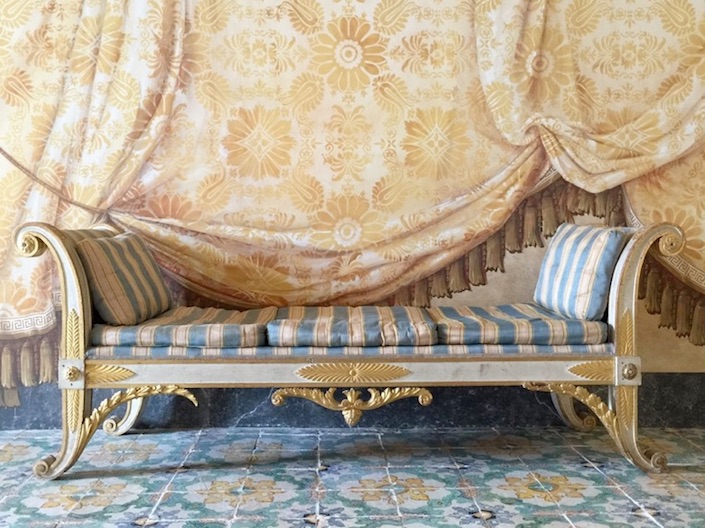 Other examples of her work include a boiserie dining room with floral decoration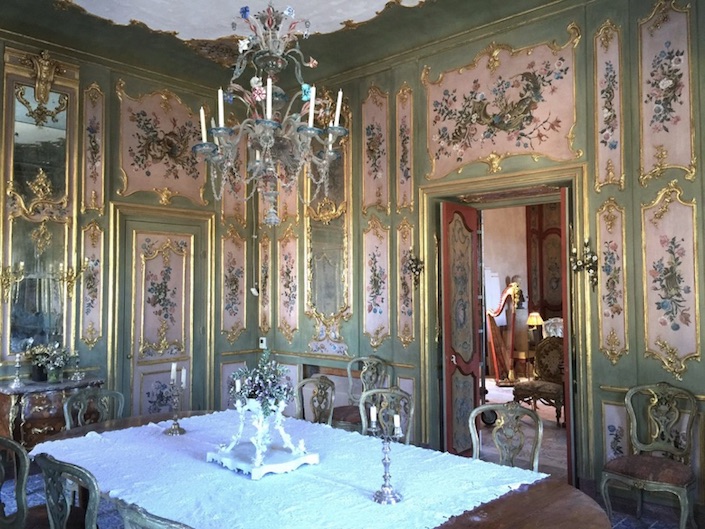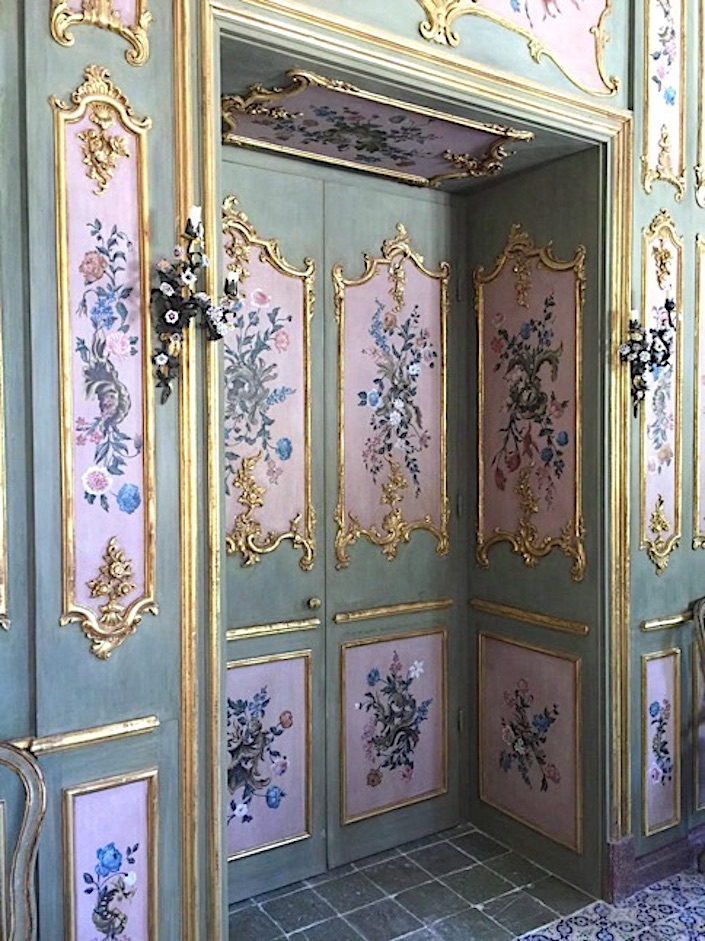 beautiful botanicals for a lucky private client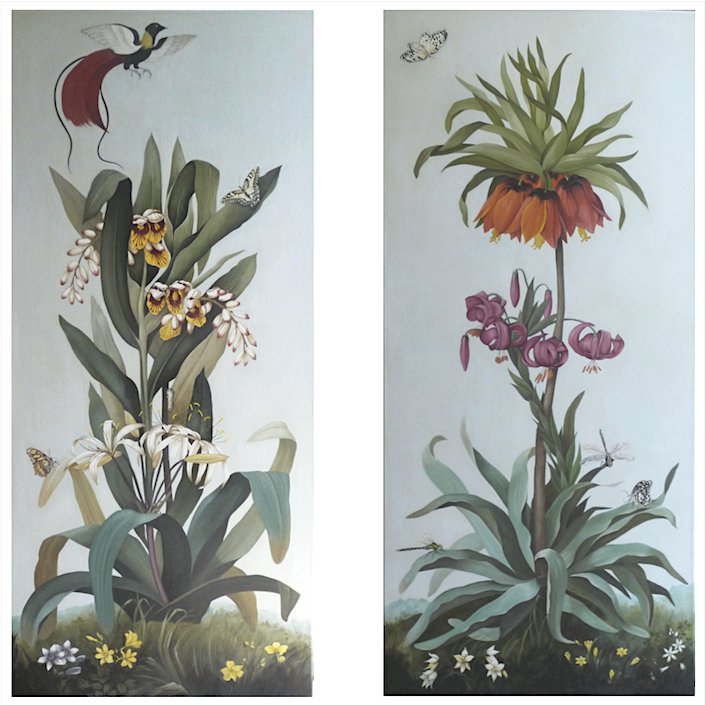 as well as many examples of exceptional faux bois and marble and beautiful hand-painted wallpaper, below, "inspired by naturalistic boards, cabinets of curiosities of the great explorers, fantastic decorations" all made to measure.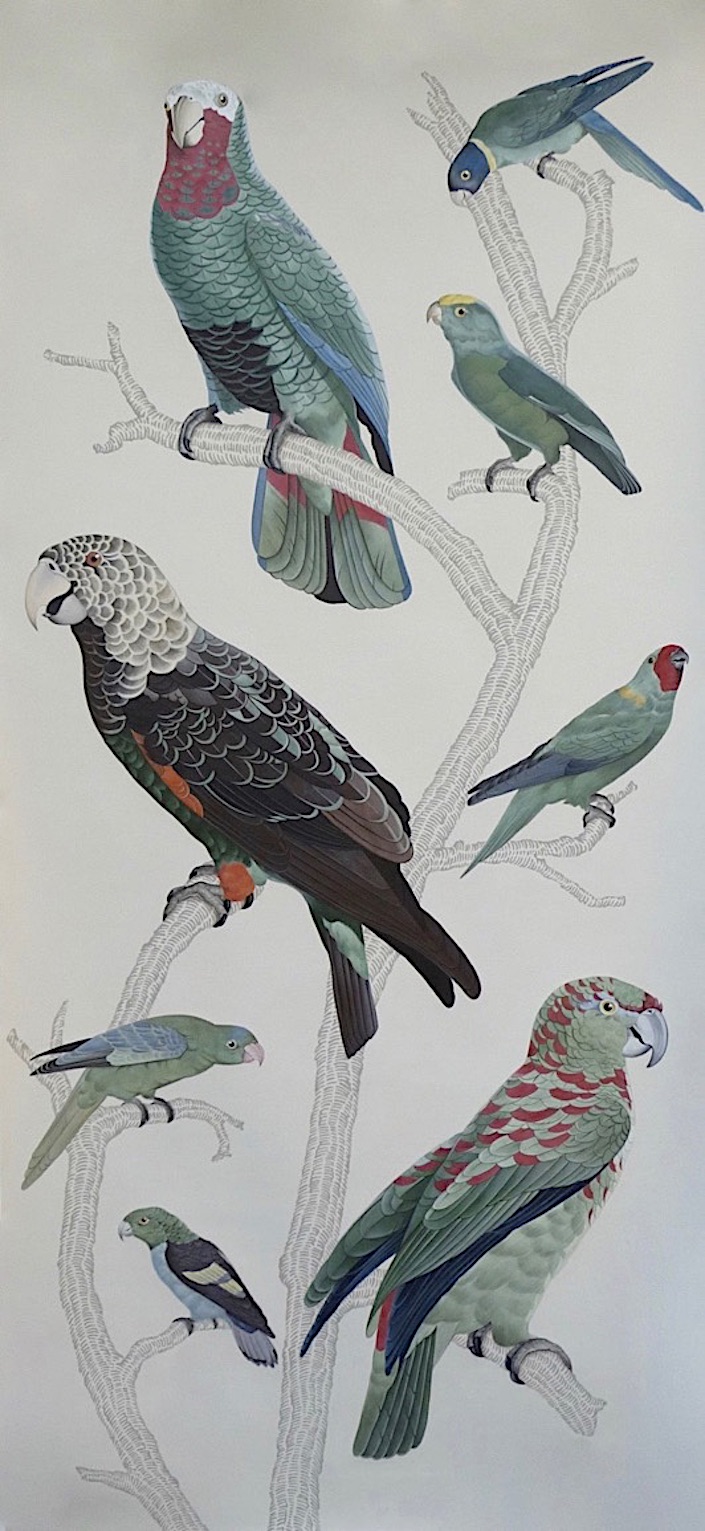 Her talents go on to include original versions and reproductions of paintings of many styles and themes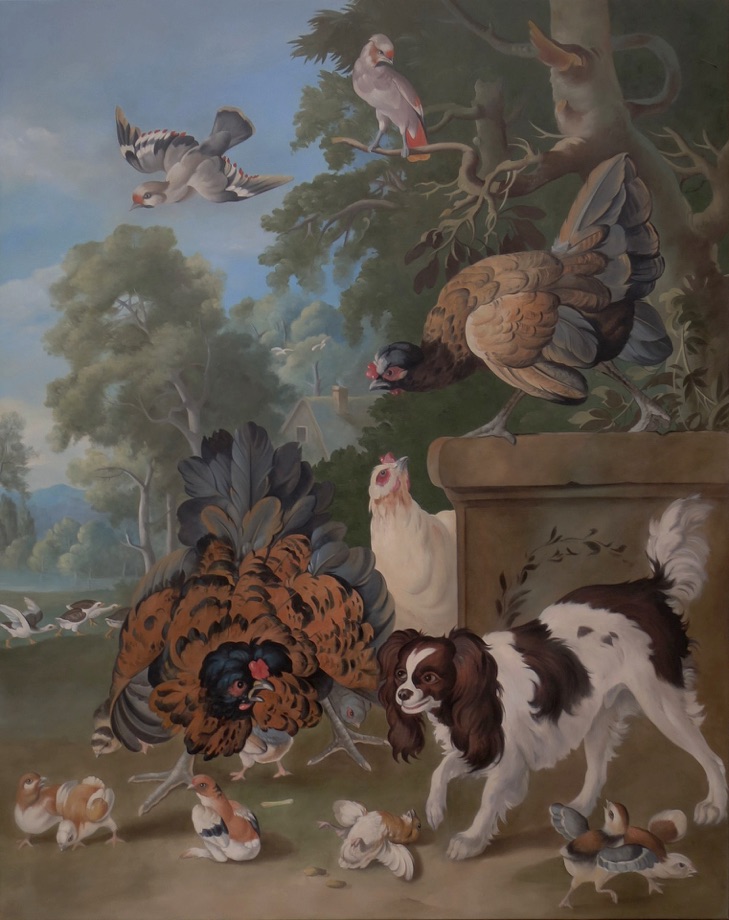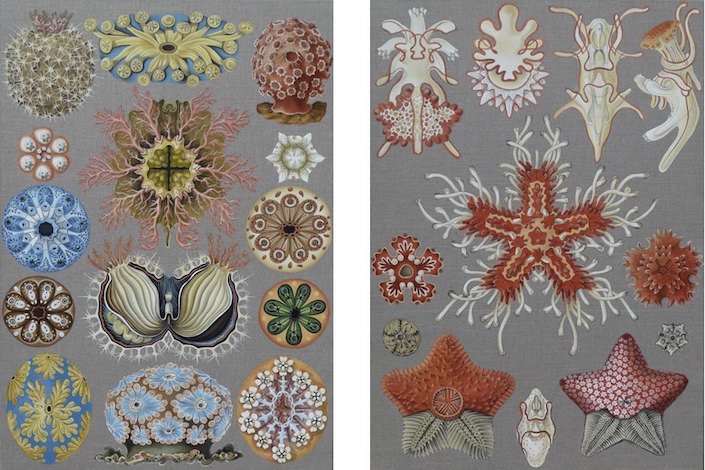 It is always reassuring to know that there are still projects, designers and customers that support creativity and workmanship of this caliber. As we celebrate a more layered, individualistic and artistic approach to design and interiors, I look forward to hopefully seeing more work that helps to tell our stories with artistry, integrity and style!